【Iriomote Island Canoeing / Canyoning Experience Reservation】 Long-established shop to guide subtropical jungle "Urauchi River Tour"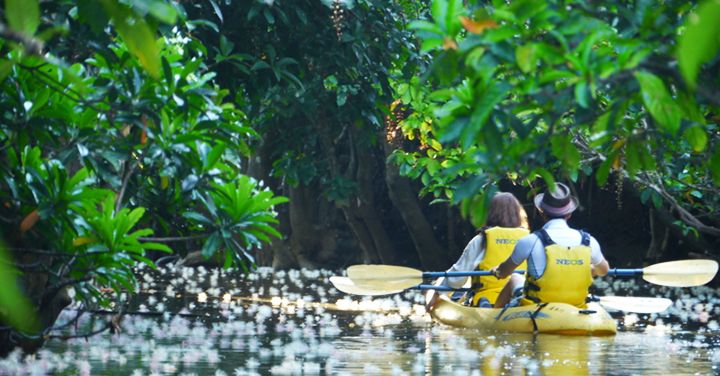 Experience with activities
Subtropical jungle of Iriomote Island
The Yaeyama Islands "Iriomotejima" boasts a strong popularity of travel among the remote islands of Okinawa, which is an extremely popular area that receives many activity experience experiences throughout the year alongside Ishigakijima and Miyakojima. Tours of outdoor leisure to experience untouched subtropical jungle are held vigorously in Iriomotejima which has subtropical forests account for 90% of the island and has 15 kinds of designated national treasure typified by Iriomote cat. It is an area of ​​interest that is becoming popular not only for Japanese but also for foreign visitors to Japan.

As well as marine sports which enjoy the beautiful sea by snorkelling and diving,In Iriomotejima where about 40 rivers flow, the greatest attraction is that the river activity tour is substantial compared to other Okinawa areasis. Particularly known as the standard course of Iriomote sightseeing, outdoor activities such as "canoeing experience" which relax cruising mangrove primeval forest, "canyoning experience" which can play with nature with nature and "trekking tour" are highly popular.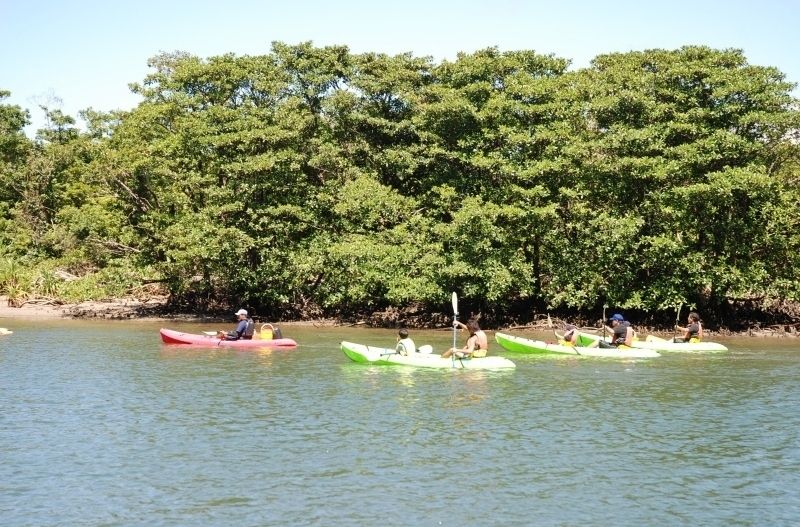 A canoe that relaxes nature through the Iriomotejima Urauchi River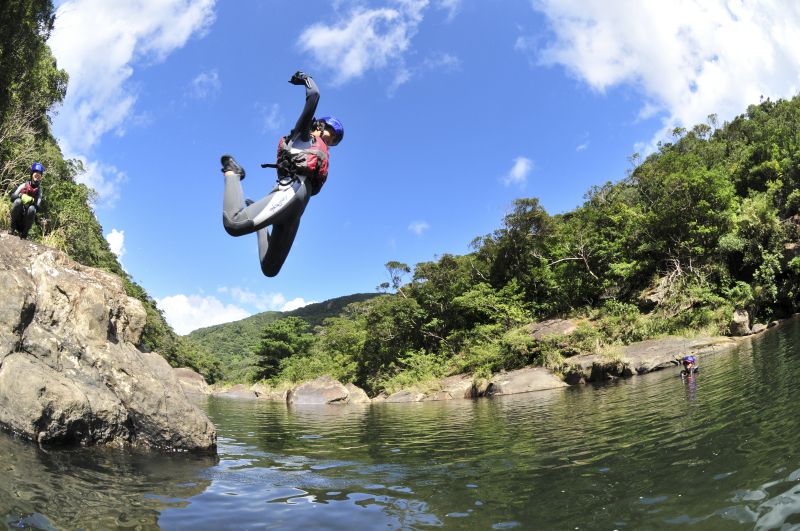 A popular canyoning at Iriomotejima Urauchi River
Boasting a 45-year history at Iriomote Island
Long-established outdoor experience shop
This time it is the shop with the oldest history as such an eco tour company of Iriomote IslandUrayuchi River TourismPick up introduction ♪ ___ ___ 0 ___ ___ 0 ___ ___ 0 ___ ___ 0 ___ ___ 0 ___ ___ 0 It is a long-established outdoor experience shop that holds various kinds of tours. Trust and service supported by its achievements as a local enterprise has origami ◎ Activities that you can participate in tours with peace of mind even for outdoor beginners ♪ It is a business nomination recommended by Japan
RECOMMEND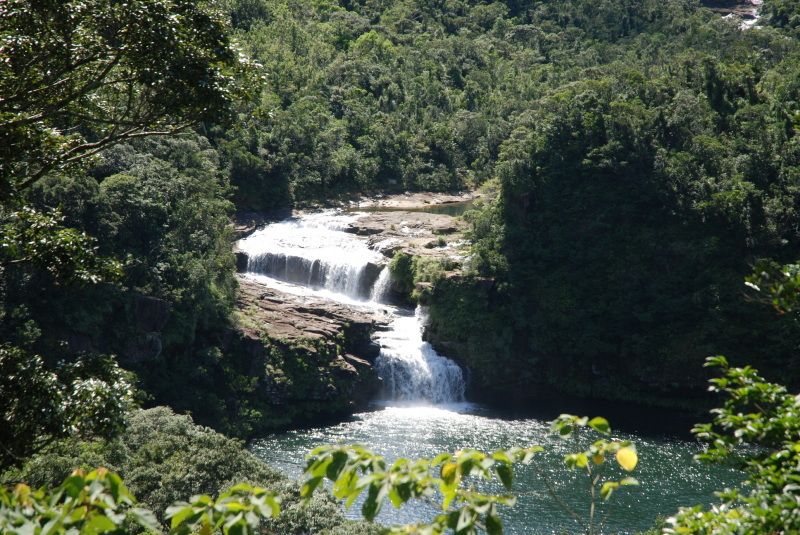 One hundred Japanese waterfalls going by boat "Waterfall of Mariyudou"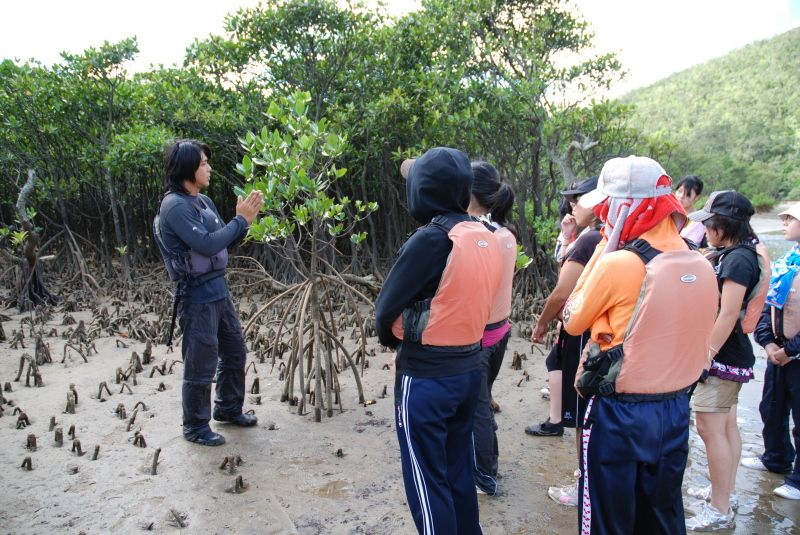 Coco is recommended!
A tour of the Urauchi River Tour, which has a history of 45 years since its foundation, makes skilled entertainment entertained by experienced staff who knew the nature of Iriomotejima safely and securely ◎ We will explain the participation tour including canoes and canyoning carefully So feel free to ask questions and consult about the uneasy point ♪ Now, it's time to start the adventure of the jungle ◎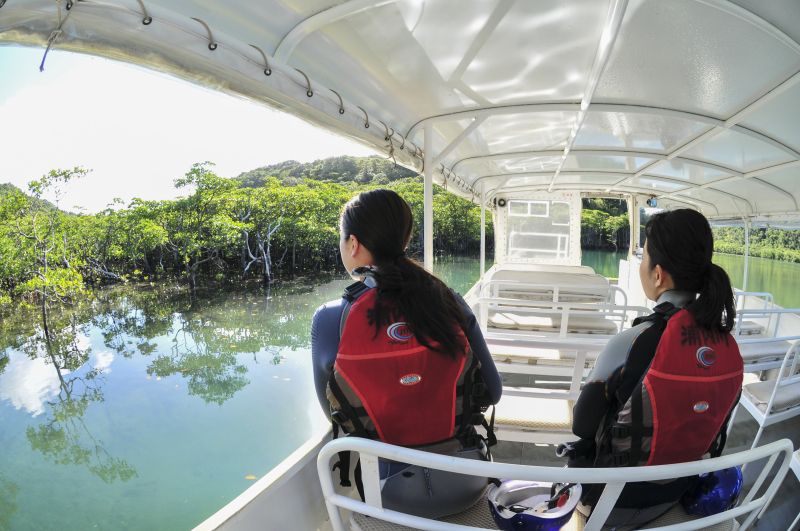 Coco is recommended!
Canoeing and canyoning tours start from a real jungle cruise experience heading by boat to the waterfall of "Mariyudou Falls" also chosen for "Japanese Falls 100 Elections" ♪ If you advance the Iriomote jungle with a good view, I am thrilled and excited ◎ It will be full of fun while enjoying fishing and observing living things on the way ♪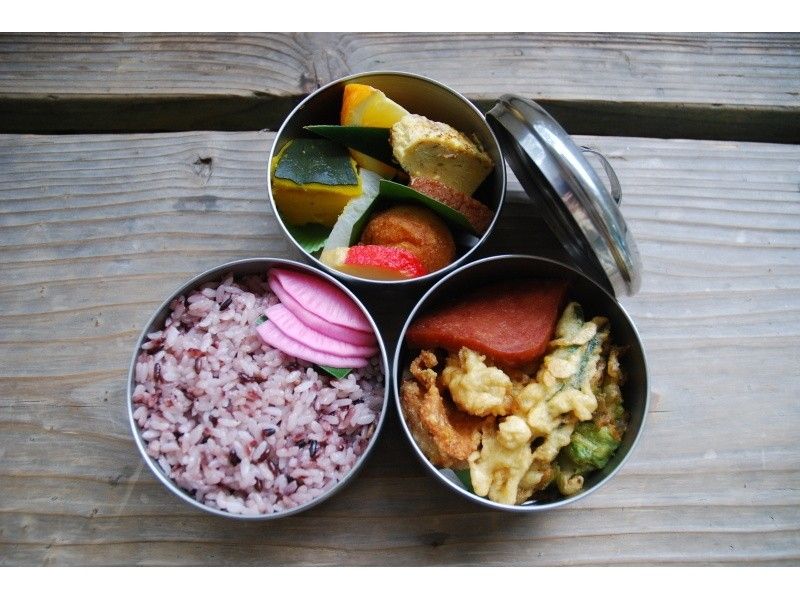 Coco is recommended!
A canoeing experience of the Urauchi River Tourism and a canyon experience plan are basic tours with "lunch bento" to enjoy the whole day ◎ In nature, the taste of lunch with family and friends is special ♪ Extraordinary ♪ Fun lunch time Memories are doubling ↑ Places where you can enjoy meals as one of the activity tours ◎
Introduction of popular staff
Yuuto Kondo
Gifu Prefecture Birth 30's Guide History About 3 years
Yuuto Kondo who loved nature and immigrated to Iriomote Island, Okinawa! Superman who performs three roles, guide, captain and interpreter in England's English! ! In Iriomotejima the Guide is very popular for foreign tourists as there are very few shops where English guides are enrolled ♪
PLAN LIST
Popularity No. 1
A canoe experience plan that is popular among beginners to young and old and women and everyone!
Popularity No. 2
Full-fledged nature experience Canyoning! For someone who has physical fitness!
AJ Recommended
The sun seen with the naked eye! Sunset canoe in Iriomote Island is an exceptional experience!
SHOP DATA
Iriomotejima with the largest subtropical jungle in Japan is an island blessed with rich and diverse nature. The sea, mountains and sky have been cherished for a long time by the hands of the islanders. We are announcing in the wilderness of the Urauchi River by canoeing, pleasure boat, trekking. Why do not you step in the mangrove forest and jungle forest, into the unexplored area of ​​Iriomote Island.

[Store name]
 Iriomote Island Urauchi tourism (Iriomote Island Urauchigawa kankou)
[location]
Yubinbango907-1541
Okinawa Prefecture Yaeyama District Taketomi Uehara 870-3
[Handling Activity]
Canoe / Canyoning / trekking
[access]
A 15-minute drive from Uehara Port
[business hours]
8:30 to 16:30
[Closed holiday]
7 days a week
[Others]
※ Please apply for transfer to the accommodation by the day before
※ There is a shower room that hot water comes out (free)