【Osaka bay recommended fishing experience】 Ship from near the Osaka Aquarium! Beginner Limited "Tatouo Fishing" is the Sea Club Scuba Dive Center!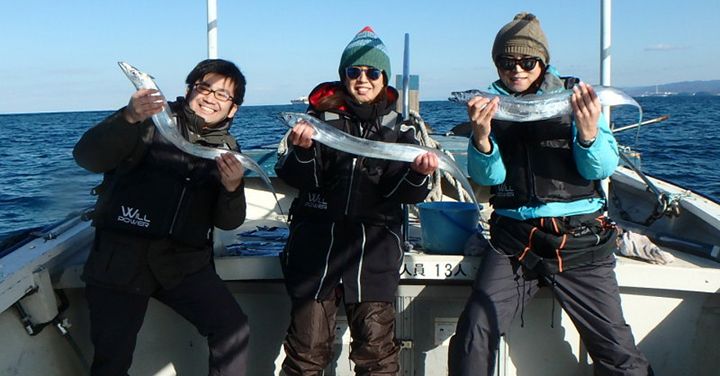 Osaka bay autumn and winter scenes
"Tigerfly fishing" fishing experience
"Tiger fish (fishing fish) fishing" entertaining many anglers in Osaka bay with the peak of autumn to winter (October to January) every year. At this time it is a fishing popularity season known as the Osaka bay autumn winter festival among the anglers gathered by many people who enjoy fishing in the fishing spot around Osaka bay. The reason why sword fishing is popular is that you can enjoy a strong "pull", big fish over 1 m can be fished relatively easily, and fish sweet known as a high class fish can be deliciously eaten even if you bake it or sashimi Things and so on. From that point it is also recommended as outdoor leisure to enjoy with fishing beginners and children ◎
Beginners only! Tatouo fishing tour
Sea club scuba dive center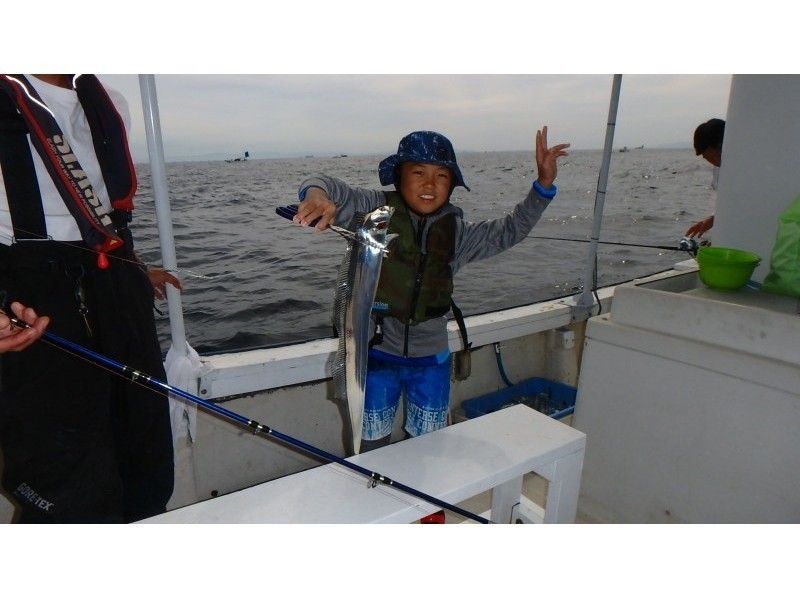 Recommended for children too! Osaka bay Tachio fishing!
This time it is "Osaka city departure ship"Tatouo fishing beginner limited tourShop to hold "Sea club scuba dive center♪ We will introduce ♪ As the name of the shop unique diving shop "Sea Professional" will guide you to the point only for beginners special tour ♪ You can also receive fishing techniques and rules lecture, boat boarding fee And fishing equipment complete rental, so beginners can also participate with peace of mind ◎ We will teach everything not carefully so we recommend fishing for beginners as well as female and children's participation ◎ Fun fishing, delicious to eat ! Tatouo in Osaka Bay is now a fishing dock ☆
RECOMMEND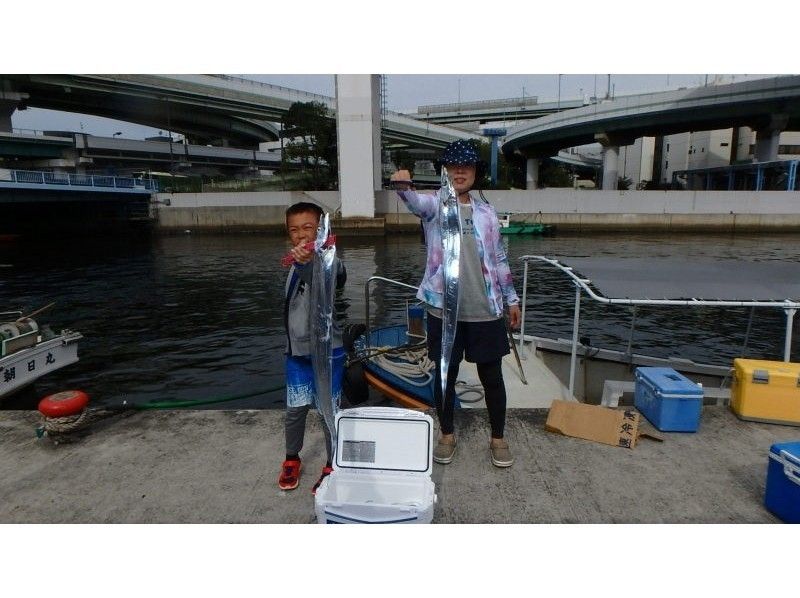 Coco is recommended!
Subway Chuo Line Osaka Harbor Station Near the Oki Azuma, it's aiming to be a famous "high-class fish" ichira fish (ichigo) "♪ It is a fish that is migrating to Osaka bay from autumn to winter (October to January) ◎ 1 m Recommended for beginners and children and fishing ♪ ('θ `) so you can catch sizes beyond comparatively easy
Coco is recommended!
Sea club scuba dive center 13 boat boat is also equipped with private cages with seawater flowing at feet! You can enjoy warm in the cabin and the toilet is fully equipped so you can enjoy fishing comfortably in winter as well ◎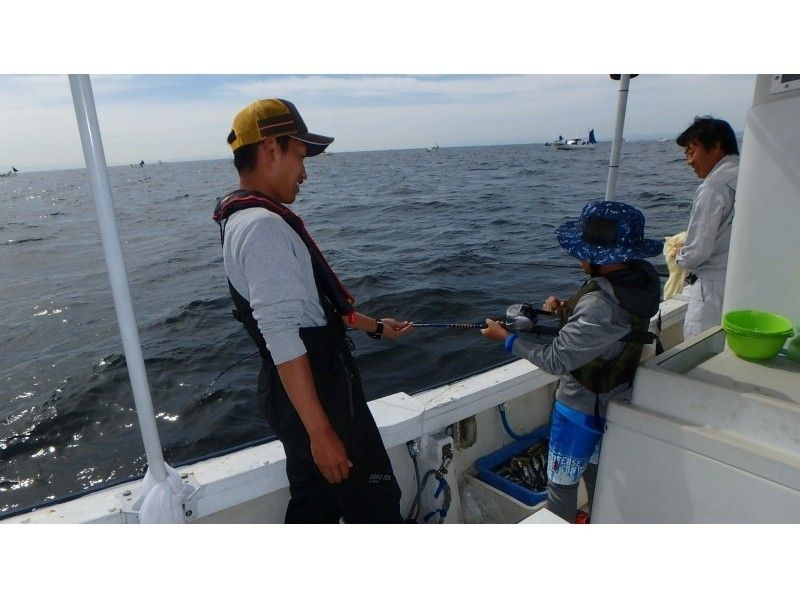 Coco is recommended!
For fishing experience plans, you can participate with no need for boarding fees and insurance, as well as all necessary tools for fishing such as rental of fishing tackle and food, so even novices can join with confidence ◎ Bring a cooler box to take the fish home Please join us with warm and easy-going clothes ♪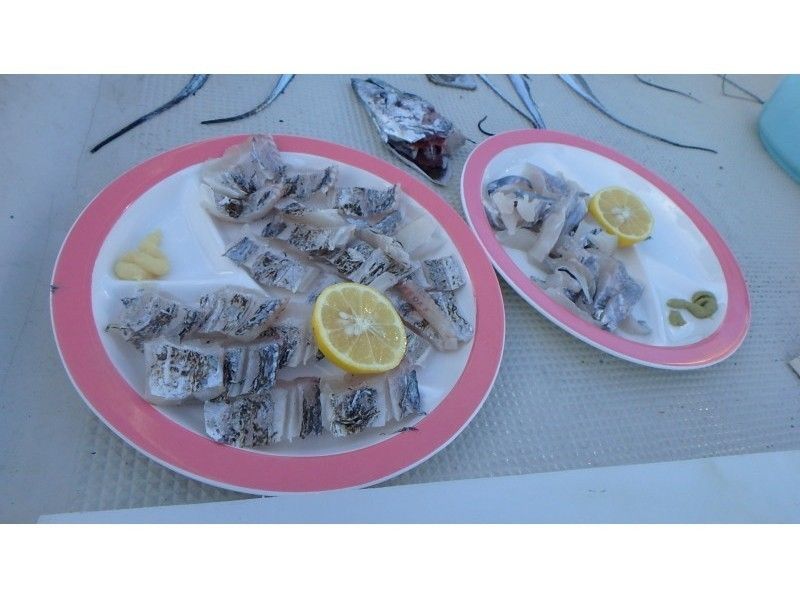 Coco is recommended!
Fun after enjoying Tatouo fishing ♪ Fun ___ ___ ___ 0 ___ ___ ___ 0 ___ ___ 0 ___ ___ ___ 0 If you are not a car, we recommend that you prepare beer in a cooler box ♪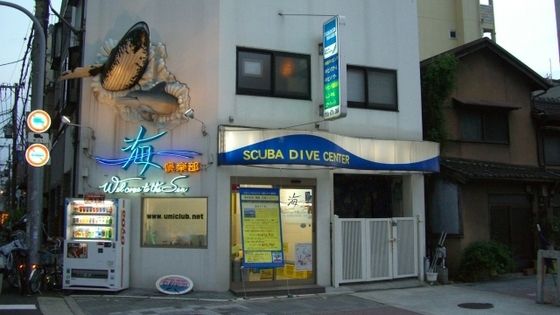 Coco is recommended!
The shop is located about 5 minutes by car from Umeda! Although the Tatouo fishing tour was recommended this time, "Sea club scuba dive center" is a shop with a reputation as a full-fledged diving shop ♪ (Tatouo fishing group is another place)
RECOMMEND PLAN

プランID:14496
Sea club scuba dive center
11,000

yen~

​ ​(tax included)
Let's go fishing for luxury fish tattoo that will be massively migrated to Osaka bay from autumn to winter ★ ☆ You can participate even if you are not inexperienced at all. Please advise that there are also advisors on fishing methods. ● What is a luxury fish "Tachio"? Taikira fish is a street of Kanji, looks like a sword, beautiful fish with vivid silver. The way to stand and swim is unusual, and the size of the body is up to what it becomes 1.5 m! ! ● Is it difficult to fish? How to fish is very easy, but the pull is intense and many repeaters are enjoying many people including young and old children including women and children. ● Even if you do not have a fishing tool! ! The fee includes "ship fee, fishing tool complete set, food, ice, liability insurance", and those who do not have tools are also worry ♪
~ Flow of the day ~
Collective: 6:20 (Boarding location set = 5 minutes on foot from Osaka Port Exit 6, Subway Chuo Line)
Departure Port: 6:30
Returning port: around 14 o'clock

[Minimum number of people]
4 people
[Number of reserved people]
1 to 10 people
[Duration]
October - January
[Reservation deadline]
Before 3 days
[About clothes and belongings]
Drinks and lunch / cooler box etc.
[About rental items]
All necessary tools are included in the price.
[meeting time]
Posted each of the set location and time towards the pick-up with a plan
Those in the field meeting should gather at the departure quay at 6:20.
[The meeting place]
1 - chome, 1 - chome, Minato - ku, Osaka - shi (before Kimura Marine)
SHOP DATA
It is a long-established diving shop opened in 1986. A 5-minute drive from Osaka Umeda By a car It is a white four-story building along "Shihoku Koen-dori", signs of whales and dolphins are markers. For five years from 1980, as a veteran diver who has been active as a commercial diver, experienced divers with more than thirty years of experience have promised to be able to enjoy safe, safe and comfortable even for beginners, with years of experience and achievements!

[Store name]
-Sea club scuba dive center
[Handling Activity]
Fishing (fishing) / diving / snorkeling
[business hours]
12:00 to 21:00
[Closed holiday]
Water, Saturday and Sunday of the Tour Dates
Please contact us in advance the time of your visit ※.
[access]
2 - 16 - 12 Honjo-e, Kita-ku Osaka-shi Osaka prefecture 531-0074
Arriving by car ●
Please use the nearby coin parking.
● Arriving by train
3-minute walk from the subway center line Ōsakakō Station Exit 6
PLAN LIST
Recommended now! Osaka Tatouo fishing!
OK for beginners! Diving experience!
Boat to the point! Snorkeling!