【Tokyo · Flight Simulator Experience】 Pilot mood to cockpit! Flight maneuvering experience with "Boeing 777-300ER"!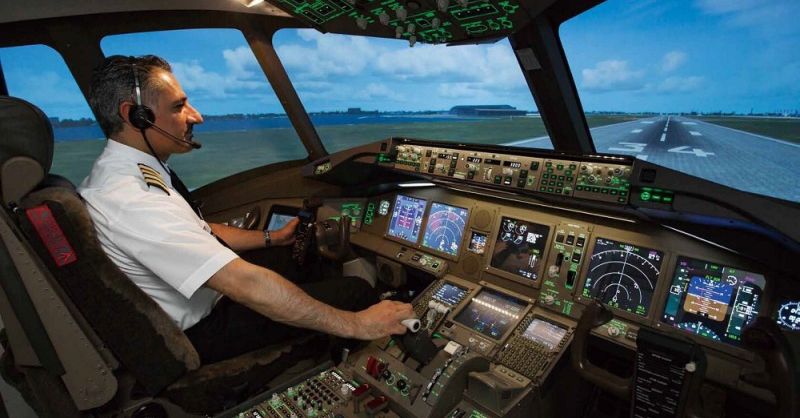 Featured indoor leisure attention in 2018
Full flight simulator experience
There are many indoor leisure that are expected to rise in popularity further in 2018, such as "VR experience" and "escape game" etc. Among them, many fans are hot and gather popularity widely from children to adults in a real facility by airplane "Flight simulator experience" that you can experience maneuvering ◎ At Activity Japan Tokyo Shinagawa Garden City Popular facilities in Shinagawa Gotenyama "SkayartJAPAN (SkyArts Japan)」の体験プランを各種ご予約可能!今回は大注目のそのシップ内部にクローズアップします♪素敵な空の旅を✈️
Feeling is a real pilot
To the cockpit of Boeing 777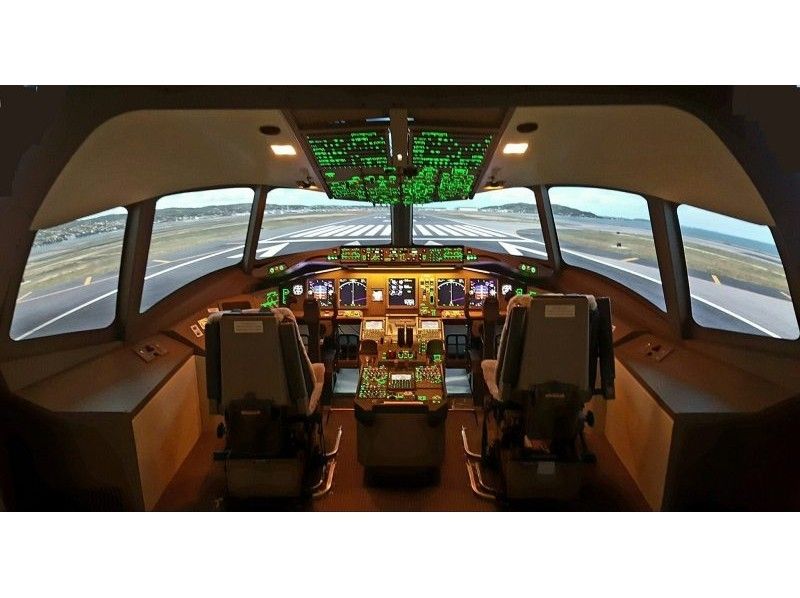 Also used for actual flight training! Full-fledged cockpit
"SkayartJAPAN (SkyArts Japan)"Flight simulator that can be experienced is" Boeing 777-300ER "which is also used for professional flight training based on wide body passenger aircraft Boeing 777 (commonly known as triple seven) developed by Boeing America! If you grasp the control stick in the cockpit reproduced to detail, you are the captain of the ship ♪ In addition to the screen spreading to about 220 degrees, the video full of various situations of various countries in the world that can be selected from more than 45,000 major aviation is displayed I feel even more excited about the flight experience ◎ This high quality detail is not a fan but an exciting thing! !
RECOMMEND POINTS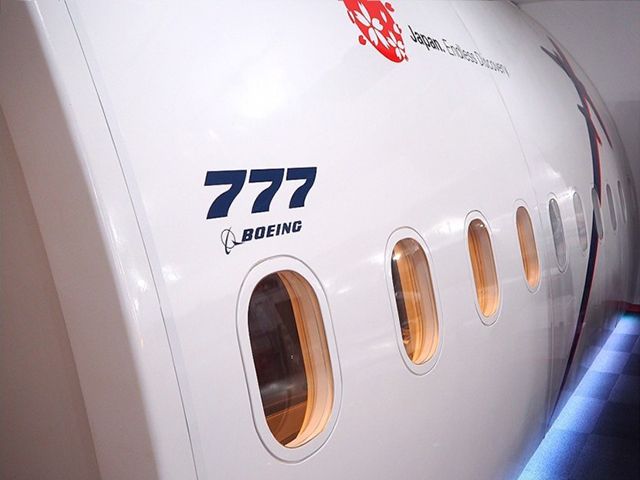 Coco is recommended!
The flight simulator "Boeing 777-300ER" used at SkyArt Japan is a full-fledged aircraft steering simulator that is also used for actual pilot maneuvering training ◎ Impressive quality, not an air fan Am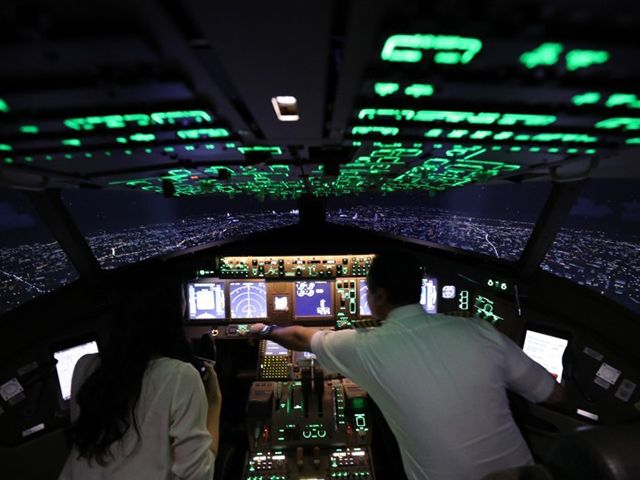 Coco is recommended!
Experience the pilot with a cockpit similar to an aircraft ♪ Screens that spread to about 220 degrees The scenery that is projected fully reproduces all the situations in the flight ◎ You can choose the flight time zone at night, the evening, the evening, You can enjoy a superb view ◎
Coco is recommended!
Together with the maneuvering experience of 4 people, "Airbus 320" cabin interior was reproducedCabin mockup private party plan◎ Please use it for various events / parties such as birthday party with private jet feeling ♪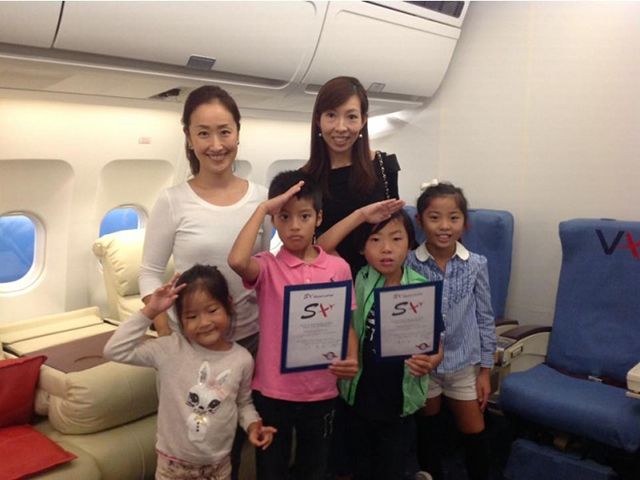 Coco is recommended!
At SkyArt Japan, children (less than 18 years old) can feel free to experience pilotsKids PlanYou can also book ◎ Everyone can enter the cockpit of an airplane that I admired once as a child ↑ You can aim at the full control stick ↑ Aim for the future captain ♪
PLAN LIST
Included in price
Flight simulator maneuvering experience · Cabin mockup boarding experience · Briefing (All entrance free for those with a flight)


プランID:16433
Flight simulator Skyart JAPAN
●プラン内容 フライトシミュレーター60分体験  料金:23,760円(2名同一料金) 特典1:約45,000の世界所用空港からお好きな空港を2つお選びいただけます 特典2:昼のフライト30分、夜のフライト30分 所要時間:ブリーフィング10分(無料)+60分 コックピット内でご一緒に見学していただけます。 ●スタッフおすすめ空港 1. ドバイ国際空港(アラブ首長国連邦)IATA: DXB - ICAO: OMDB 2. ジョン・F・ケネディ国際空港(アメリカ合衆国 ニューヨーク)IATA: JFK - ICAO: KJFK 3. パリ=シャルル・ド・ゴール空港(フランス)IATA: CDG - ICAO: LFPG 4. イスタンブール・アタテュルク空港(トルコ)IATA: IST - ICAO: LTBA 5. ダニエル・K・イノウエ国際空港(アメリカ合衆国 ハワイ州ホノルル市)IATA: HNL - ICAO: PHNL

Plan ID: 16445
Flight simulator Skyart JAPAN
18, 360

yen~

(tax included)
● plan content flight simulator 30 minutes experience (engine start-up and gate 15 minutes, take-off and landing 15 minutes) fee Fri : 18,360 yen (one to two First name the same fee Fri ) Time required : you together in a 10-minute briefing (Free) +30 minutes in the cockpit You can visit us. ● This amazing ordinary maneuvering experience will only take off and take off from the runway, but ride the cockpit in the engine stopped state (Cold and Dark), activate the engine by checking various switches and instruments. After start up, you can push back from the boarding gate and have a series of handling experiences to go to the runway. * option 'Gate' maneuvering is included. ● Please do not hesitate to tell the staff about the following during the experience. - there is an airport-flight course of hope! - all hold the control stick are interested in! - various switches that you want to a variety of questions to !! pilot you want to try the maneuver yourself! - all Sun this word or I want you to Explanations in English !!

Plan ID: 16446
Flight simulator Skyart JAPAN
● plan content flight simulator 60 minutes experience fee Fri : 21,600 yen (1 to 4 First name the same fee Fri ) Award: pilot shirt lending 2,160 yen is (up to two) free Time required : 10 minutes briefing (Free) +60 minutes in a cockpit You can visit us together. ● Please do not hesitate to tell the staff about the following during the experience. - there is an airport-flight course of hope! - all hold the control stick are interested in! - various switches that you want to a variety of questions to !! pilot you want to try the maneuver yourself! - all Sun this word or I want you to Explanations in English! ● Recommended for this person Friends, partners, families ... Experience experiences with anyone in any situation possible. · Important person and Futari of seats anniversary Sun give to the steering of the jumbo jet to taste and gift-companion to the family
SHOP DATA
SkayartJAPAN's "Flight Simulator (Boeing 777-300ER)" is a full-fledged aircraft maneuver simulator that airline pilots use for maneuver training. Many airline fans came to visit us and enjoy a wide range of activities, from the first flight maneuvering experience to serious flight training teaching by real pilots. There is also a party / rental space that reproduces the interior of "Airbus 320 Cabin". Various equipment for inside aircraft such as genuine chairs and meal carts are available. We are also available to many people, including charter photographing, customer service training assuming aircraft cabin, air fans party with each other. SkyartJAPAN in Tokyo Shinagawa has "flight simulator" "cabin type space", the reception space has "air related items" and "interior reusing airplane parts" arranged side by side, and it is unbearable to airport and airplane lovers We are. We are looking forward to seeing everyone's airline fans coming to our store.

[Store name]
 Flight simulator Sky Art Japan
[Handling Activity]
Flight simulator (airplane maneuvering experience)
[business hours]
10:00 to 18:00
[Shop location]
Garden City Shinagawa Gotenyama 1F A-104 Garden City, Shinagawa-ku, Tokyo 1410001 6-7-29
▼ If you are coming by car
Underground parking lot available (Capacity:160 cars, 250 yen / 30 minutes).
The entrance is on the Gotanda side of the Garden City Shinagawa Gotenyama Building.
▼ Arriving by train
A 10-minute walk from Osaki Station
A 12-minute walk from Shinagawa station and Gotanda station
※ There is a free shuttle bus (Shinagawa station Takanawa mouth, Gotanda station east exit ⇔ Garden City Shinagawa Gotenyama)
A 7-minute walk from Keikyu Line Kita-Shinagawa Station
1-minute walk from Takanawadai Station