A torrential experience to attack the Kumamoto · Rumikawa river with Monster SUP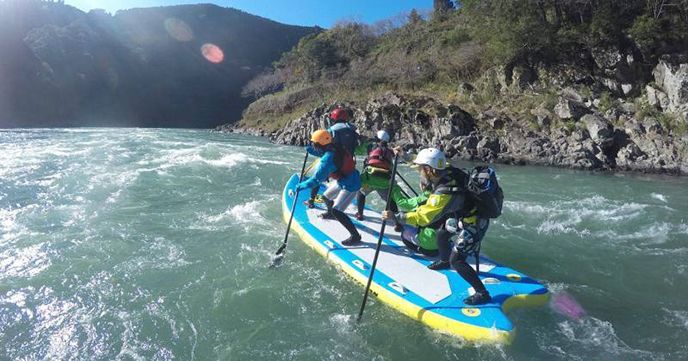 We introduce a huge monster SUP experience at the Kumagawa River Kumamoto prefecture famous for the rafting course of the rafting (river descent). In general, it is a single-person SUP (Stand Up Paddle Board), but this monster SUP can hold as many as five people. Let's challenge the most torrent of Japan with one's strength with the instructor. This plan is the only thing that can experience torrential flow with Monster SUP! AJ PUSH the best plan for the booking of the spring! !
About this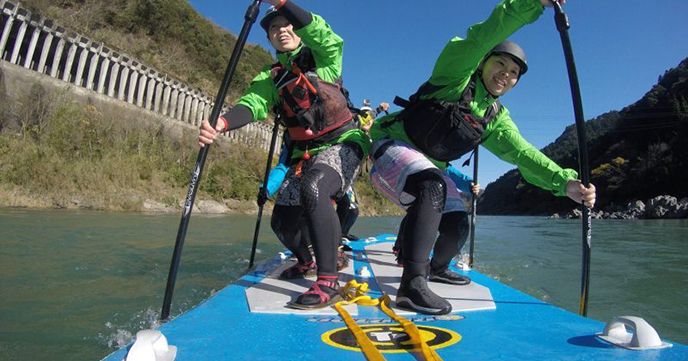 The Tamagawa river is famous as one of Japan's three major torrents. Rafting is popular activity when speaking of raging downturn, but it is a very valuable experience to experience the SUP that is entering a big boom in the world as well as being able to ride multiple people at once.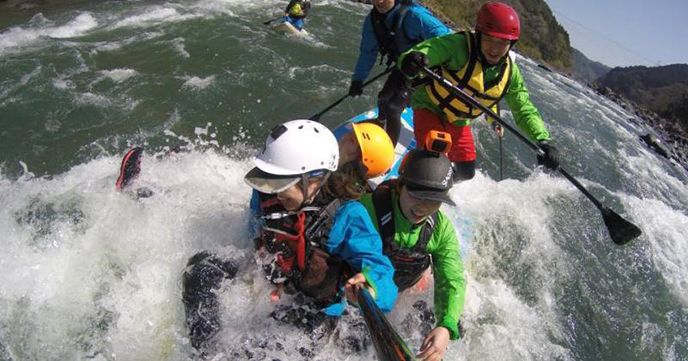 The guide riding in the monster SUP is equipped with a compact camera GoPro (Gopro) and is always shooting. It is possible to shoot without missing the thrill and hala that are challenging torrent. After experiencing it will be the best memories if you look back at your friends and family.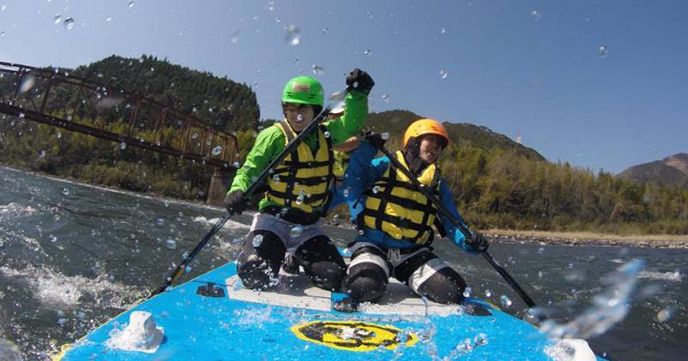 Safety is the first thing to enjoy the torrential experience with Monster SUP. You can enjoy safely and safely with boards and equipment ensuring safety, and staff familiar with the flow of the Rumagawa river. It is a pleasant plan to have a hot spring bath after having enjoyed the torrent.
Information
[Operator]
Adventure Create Shop Compass (Compass)
[Experience fee]
6,000 yen (tax included)
[Included in price]
Equipment rental (helmet, life jacket, wet suit, shoes), accident insurance, guide fees, hot spring usage fee
[Participation age]
13 years old~
[Time required]
2-3 hours
[The meeting place]
Compass Kumamoto Prefecture Hitoyoshi shi Shimoda Town chocho Uresho field 830