Celebration marriage! Close-up to the popular surfer "Kelia Moniz (Kelia Monnits)"! !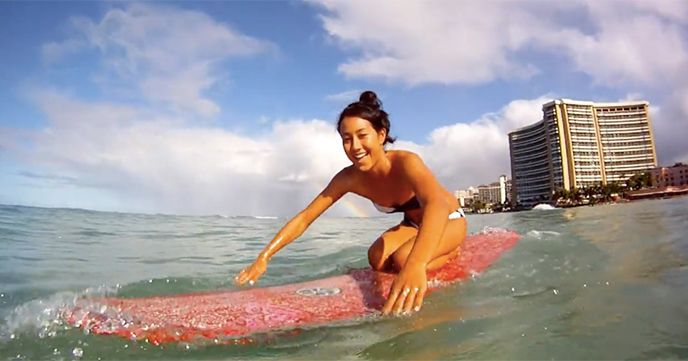 A full-fledged surfing season has arrived in 2017! That is why the "popular surfer introduction series" for the first time has already been one of the top beauty surfers "Kelia Moniz (Kelia Monnits)" which is the top popularity! Moreover, announcement of engagement with a handsome photographer "Joe · Termini" last year, this year is entering this year The timing of the wedding is up in the official instagram It is a very congratulatory timing! As an aside, Jo · Termini of fiancée is a close friend with that Justin Bieber.
"Kelia Moniz (Kelia Monnits)" grew up in Hawaii and has the blood of Japan, China and Portugal. As a professional surfer father influenced surfing from a young age as an young age and has been a rider of the popular surf brand "ROXY (roxy)" from 13 years old, he has the ability to control the world competition twice. And from its beautiful appearance as an icon model of surfing world active as a model, boasting a tremendous popularity not only abroad but also in Japan many of the female surfers are one of the top surfers holding a longing.

This time we introduce her charm along with the image of fan surf shot with GoPro attached to the surfboard and we will carefully introduce the nationwide surf school plan recommended for beginners! I would be happy if the fun of surfing is transmitted even from women who are thinking of starting surfing from stylish riding of Kelia.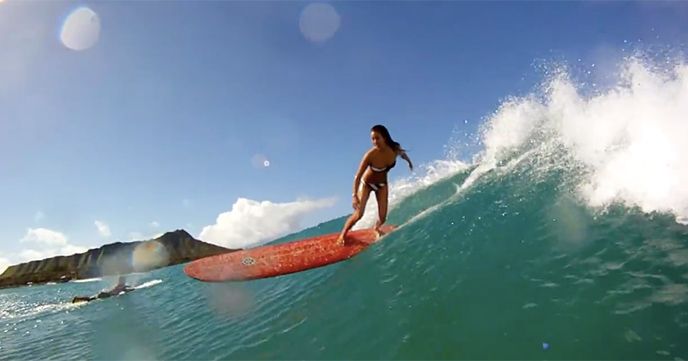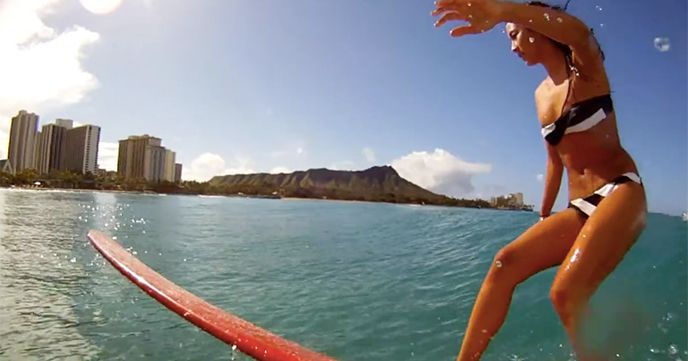 Her main is surfing long board. It is said that it is easy to take off because the buoyancy is high because of the large board compared to the short board. On the other hand, it is common that control is difficult and there are few flashy skills, but there are techniques unique to long boards such as cross step and nose riding. The charm of Kelia Moniz (Kelia Monnits) 's surf style is stylish in any way, making beautiful makeup from paddling to take-off and riding. And it seems that surprisingly surfing is also a factor that attracts fans.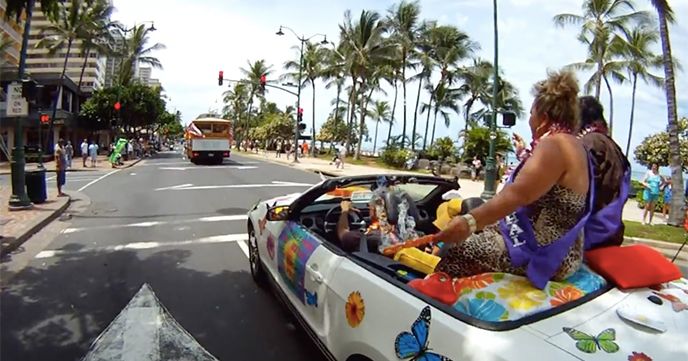 The scenery of Hawaii which occasionally reflects this video is also very beautiful. The atmosphere unique to this island where the surfing itself is rooted in lifestyle in the birthplace of surfing is wonderful. Many people who wish to start surfing from now on also think that there are not a few people adoreing this Hawaiian culture and surf culture. Indeed, many surfers say that surfing is "cultural rather than sports", and many people who change their perspectives of life if they are captivated by their charm.

People who came to Vivi by seeing this article please come and experience the charm actually by surfing school for beginners once and certainly. Recommendation from the metropolitan area is a Chiba Kujukuri area which has also decided to be a venue for the unknown surfing Mecca Kanagawa Shonan area and the Tokyo Olympic Games. Since there are many other surf spots all over the country, please find a plan near you.

Summer is approaching. Let's start surfing.
┃Popular plan for beginner surfing


6,480

yen~

​ ​(tax included)
This plan is a plan for those who have their own tools. It is a high degree of satisfaction surfing school at the optimal Oarai Sun Beach for beginners in WEDGE. And tools to choose the staff who knows the surf point, and location, would be nice waves, you can glide on the waves standing at the first time of the people.

プランID:13525
Holiday Surf (Holiday Surf)
4,700

yen~

​ ​(tax included)
■社会人女性限定のプラン★通常4900円→4700円! ■充実した講習(サーフィン講習/安全講習) ■JPSA公認プロや資格を持ったインストラクター 当店のサーフィンスクールは湘南で35年以上の実績があり、 海と波の知識が豊富なJPSA公認プロや資格を持っているプロサーファーや サーフィンインストラクターがしっかり教えてくれるので、 全くの初心者でも安心です!気軽に参加してください。

プランID:7643
THE RIPPLE COLORS No.5 (ripple Colors)
5,000

yen~

​ ​(tax included)
Surf school for the first time towards the ripple Colors, is a surfing school in the subject if you are several times experience! Anyone junior high school students or more can participate. Please come with peace of mind because it is folded many also participants in the one person. Beginner, beginner experience surf school every day offered in!

プランID:818
Sina Surf (SeanaSurf)
8,640

yen~

​ ​(tax included)
About 80 percent probability that the stand to the board inexperienced person in the 150 minutes of school time is on top of the wave! Per person, you can enjoy up to child-senior of course teens!
At Activity Japan
Nationwide variety of activities
You can book and experience