Experience Okuwako Lake "Kaizu · Cherry blossom trees" at cherry-blossom viewing kayak premium experience
A popular cherry-blossom viewing spot "Cherry blossom trees in Kaizu" that is also selected as "100 Sakura sights in Japan" at Sakura Lake in Shiga Prefecture Lake Oku Biwa. The scenery where about 600 cherry blossoms are blooming along the Lake Biwa where activity and leisure are thriving is a masterpiece. The AJ PUSH this time is held by the BSC water sports center in such Oku Biwako and introduces the popular flower viewing kayak experience for 20 years.
About this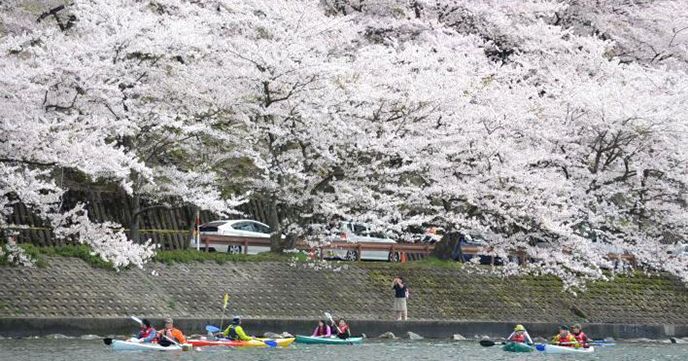 Casting can be reserved at the age of 6 as a cafe for two-seater kayak with high stability and safe for canoe beginners. Starting dates at a couple, it is also popular as a leisure traveler for family and leisure and elderly groups Lake Biwa. The cherry blossoms you see from the eyes of the water surface are worth seeing at first sight.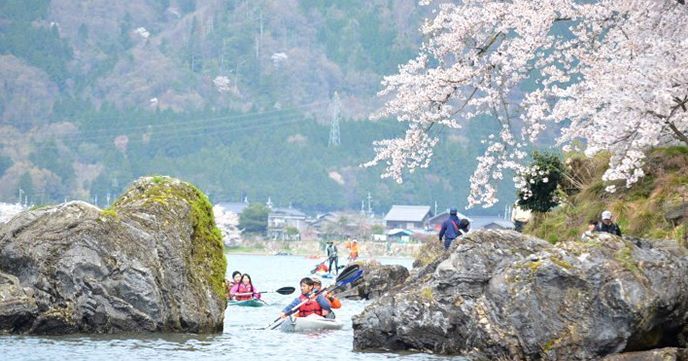 Kaizu also known as the site of the Yoshitsune fringe. You can see Yoshitsune's Hidden Rock with Yoshitsune's anecdote that she hid herself while heading for Hokuriku. In addition, the streets made in the Edo period to protect from the wind and wave of Lake Biwa, the pier tracks where the regular flights from Hama Ootsu coasted, the crowded streets as port towns and port towns are full of sightseeing spots.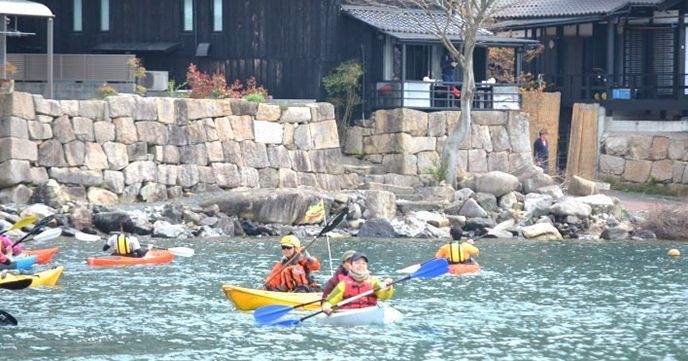 This popular high-level cherry-blossom kayaking tour is a two-day premium experience on Saturday, April 15th - Sunday, June 16th, 2017. For those who are considering leisure and activities experiences going out at this time immediately before the Golden Week, it is highly likely that reservations will be lost at the earliest each year and booking as soon as possible is recommended.
Information
[Operator]
BSC Water Sports Center
[Experience fee]
9,180 yen (tax included)
[Participation age]
6 years old ~
[Start Time]
9: 12:00: 30
[Time required]
​
[Duration]
April 15 (Sat) - 16 (Sun) of 2017