The charm of "Free Diving" that divides in the sea with one body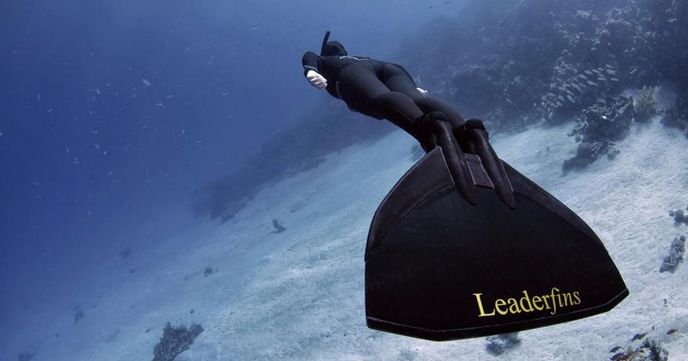 ┃What is Free Diving
Free diving is different from scuba diving in that oxygen cylinders etc. are not used at all and diving which only diverts by their own breath. It is a competition that takes pride in the free divers who can divide with the sea so as to submerge in the state close to the existence as a human being, and many tournaments are held in the world and only "how deeply dive" It is a sport that is being competed for pursuing.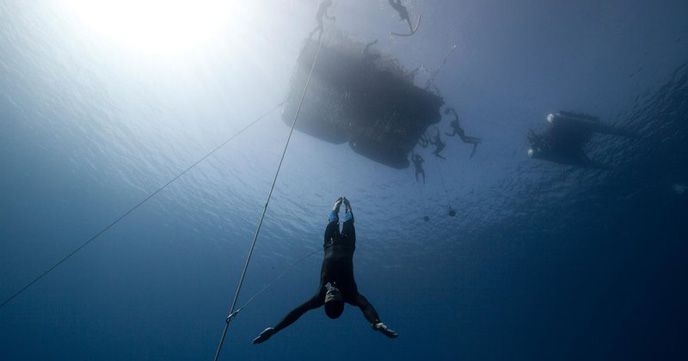 The current world record is 101 meters of events to be done without fins recorded by British-born free diver "William Trubridge" athlete. The dive time is also 4 minutes and 8 seconds of startle. It is a water sports that will attract more and more attention in 2017, such as "Fukuda Tomoka (Fukuda Taka)" who is popular as a beautiful diver, being taken up by the media in existence who is driving the free diving world in Japan.

In this time, I am also deeply aware of activities such as holding and sponsorsing conventions such as extreme sportsRedbull (Red Bull)Introduces charming photos that are open to the public, introduces the Okinawa popular plan of snorkeling which can be enjoyed even from beginners even with skin diving and children to adults who can feel part of their charm. In Okinawa, the year-end reservation reception will be open from March and the marine activity season will finally arrive in 2017 as well. The plans that you can swim with sea turtles like the pictures are also popular.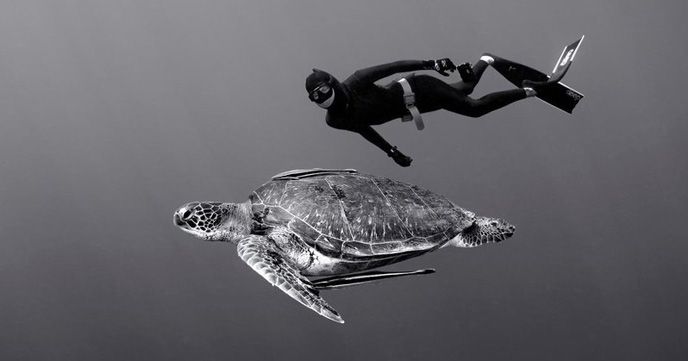 ┃Okinawa Snorkeling Popular Plan

5,940

yen~

​ ​(tax included)
スキンダイビング(素潜り)は、スキューバダイビングの水中呼吸装置を使用せずに一呼吸だけで潜水(水中遊泳)を楽しむマリンスポーツです。 ライフジャケット着用のシュノーケリングだけじゃ物足りない方・素潜りのレベルを上げたい方、一呼吸で長く、深く、美しく潜りたい方へオススメコースです。 フリーダイビングやスピアーフィッシングの経験があるインストラクターが担当します。 参加される方の泳力と潜水の経験に合わせて、耳抜きやフィンキックフォームや素潜りのコツをレクチャーいたします。 スキンダイビング(素潜り)が初めての方も大歓迎!透明度抜群の海を人魚のように自由自在に泳いでみましょう! ★ツアー参加中の水中写真データを無料でプレゼント

プランID:10815
Nature Service Mahae
3,500

yen~

​ ​(tax included)

Special Deals
Popular Number 1! Want to enjoy the water sports in Okinawa! Let the snorkeling in the "cave of the blue" hugely popular with people that! 1 guide to 1 group is the full charter system, which I am allowed to support. From kids to senior, making it a course snorkel is that you can also participate willingly in the first one. I can not swim better be okay! Veteran guide will support the take-home gait polite and helpful equipment life jacket and thorough in wet suit.

プランID:12599
GRAT! S! SUP (Gratz Sapp)
9,000

円

7,200

yen~

​ ​(tax included)

Special Deals
Popular tour! Sea turtle snorkeling and exquisite coral reef snorkeling set menu ♬ encounter rate the transparency of the top class in Miyakojima can meet the sea turtles at 90% or more! ! ! Snorkeling greets a spectacular coral reef ♬ colorful tropical fish! Please be here of course of satisfaction 120% by all means experience.

プランID:4510
Marine Club Zima (MARINE CLUB ZIMA)
4,500

yen~

​ ​(tax included)
Popular point, and night snorkel in the cave of blue. Cave of noctiluca is brilliant blue is a marine plankton, celebrates everyone in a different facial expression and daytime.
At Activity Japan
Nationwide variety of activities
You can book and experience