Kagoshima Prefecture Kumage-gun Yakushima-cho Kozeta 324-31
提供:Cedar house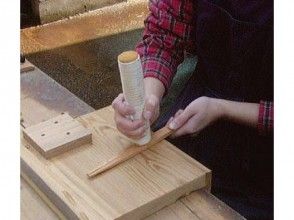 Over 12-year-old -
Within about an hour

10:30

/

13:30

/

16:00
Yaku was a cedar of fluctuation in chopsticks as it is a "hermit's chopsticks," Why not make it yourself. Because artisans are we taught to polite, from junior high school, you can make anyone if Nigirere the "only". The journey takes about 50 minutes. It decided time by day. Due to the limited number of seats, please make a reservation as soon as possible.
2,700yen~ / 大人・小人(8名様未満)1人あたり(税込)
4-year-old -
About 1 to 2 hours

10:00

/

12:00

/

14:00

/

16:00
In the chopsticks to set up a shop in Oita Prefecture Yufuin shop "khashiya one bowlful", offers the experience plan of making original chopsticks. Scraping the tree yourself with a knife, we will finish. Travel time is about 1 to 2 hours.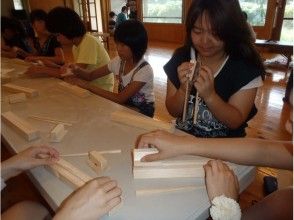 3,000yen~ / 2名でご参加の場合1人あたり(税込)
7-year-old -
About 1 to 2 hours

10:30

/

13:00

/

15:00