Online Tour Experience Report Okinawa / Ishigaki Island Folktale experience told by Churaboshi Meister
Activity Japan editorial department
Ishigaki Island, Okinawa is an area belonging to the Yaeyama Islands, the southern tip of Japan. The number of constellations observed at the top level in the world Proud to In 2018 Japan's first "Starry Sky Reserve" Certified to Representing Japan Starry sky spot It is also popular as. On Ishigaki Island Folktales about stars Are left a lot. So this time, activity editorial department Y participated in the trial version of the online tour, "Okinawa Ishigaki Island Churasei Meister's Folktale Experience" I will deliver the state of!
What is folk tale?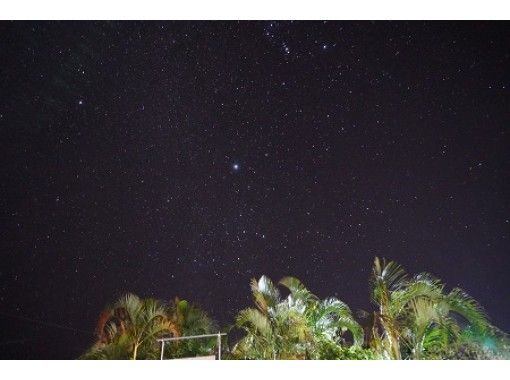 "Folktale" Is a narrative that was born out of the lives of the people and has been handed down by word of mouth. That thing. Unlike myths and fairy tales, it was not created as a story, so in the story Wisdom of ancestors or Values at that time It is a feature that such things are included.
When editorial department Y was a child, Listen to folktales from older people at local libraries and public halls The rally was held regularly, and Y, who liked listening to folk tales, often visited. However, I think that there are fewer places and opportunities to listen to folk tales now than in the past.
At that time, Activity Japan Certified by Ishigaki City Tourism Exchange Association "Churasei Meister" Trial version online tour by "Okinawa Ishigaki Island Churasei Meister's Folktale Experience" Information that will be held!
"Churasei Meister" Is through folk tales To convey the charm of the night sky of Yaeyama Every day at Ishigaki Island People who are guided by the starry sky of Yaeyama That thing.
This precious opportunity to hear folk tales for the first time in a long time, editorial department Y decided to participate in the tour immediately!
What is the online tour experience / offer shop "Murika Hoshi Farm"?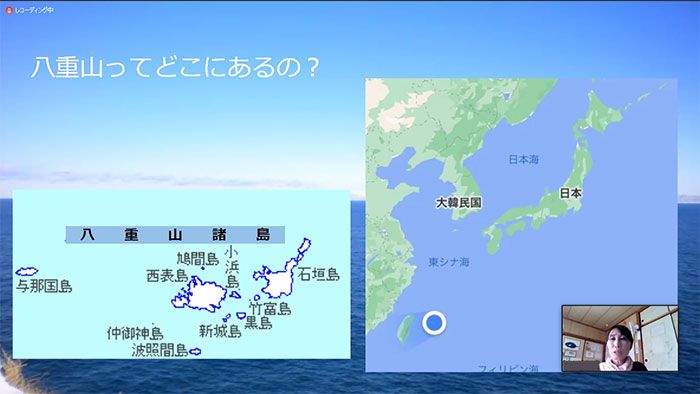 Trial version online tour "Okinawa Ishigaki Island Churasei Meister's Folktale Experience" To hold "Murica Star Farm" ..
"Murika Hoshi Farm" A farmer making sugar cane and pineapple on Ishigaki Island, Okinawa And the representative is Tomoe, who was born and raised locally ..
From 2021, "I want to convey the beautiful starry sky of Ishigaki Island, Okinawa!" Started online tour experience as Churasei Meister that's right.
Is New Year coming to Okinawa three times a year?
The online tour starts with a self-introduction by the guide Tomoe.
First of all, a story about "Ishigaki Island's life and nature".
Suddenly, in Okinawa There are 3 new years Do you know
"New Year", "Chinese New Year", and The New Year of the Afterlife on January 16th of the lunar calendar "16th Day Festival (Juul Knichi)" That's right, the editorial department Y, who was only familiar with the New Year, was very surprised.
Among them, "16th day festival" It is actively practiced in the northern part of the main island of Okinawa and Miyakojima. From the local people, even those who cannot return home on New Year's Day will return home at the 16th day festival. One of the most cherished traditional events What is it?
"Since relatives gather in front of the grave and offer heavy box dishes, sweets, fruits, sake, etc., Ishigaki Island on this day is the most congested road of the year," he said. Is impressive!
continue A quiz about Okinawa! Participants answered by chat and got excited!
In the quiz, there are a series of impressions, "Hey! I didn't know."
Writing the details of the Okinawa quiz will reduce the fun, so by all means "Okinawa Ishigaki Island Churasei Meister's Folktale Experience" Please join us and experience it!
Okinawa / Ishigaki Island Star Folktales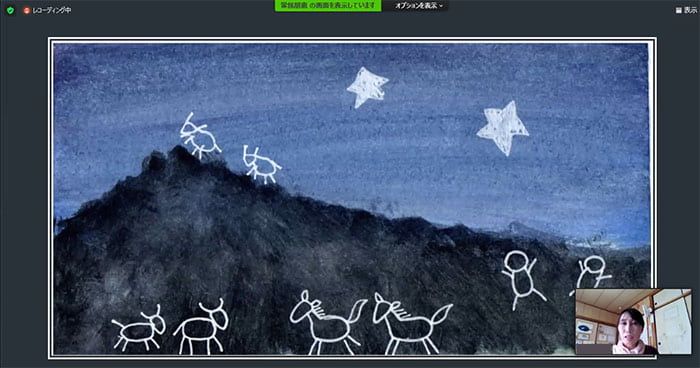 After touching the life of Ishigaki Island, Finally the start of folk tales is.
What you talked about this time Handed down to Taketomi Island "The secret of the starry sky" , Transmitted to Hateruma Island "Cow that became a whale" Two of. Both Story about the stars is.
"The secret of the starry sky" Synopsis
The goddess of the heavenly star will give birth to a child of the star, and was taught by the god of heaven. Off the coast of Taketomi Island I gave birth to a baby star. However, the god of the sea who knew it was furious ...
"Cow that became a whale" Synopsis
Hateruma Island Then, the three stars in the center of Orion, the representative of the winter constellation, Tatashi star ". When I saw the star Tatashi, I started preparing the rice fields. One day, when a lazy man was using a cow to lie down on a rice field job, suddenly ...
Tomoe Beautiful starry sky photo of Ishigaki Island He talked about folk tales in a relaxed manner, so after listening to them, Refresh both physically and mentally I felt like I was doing it.
Besides this, There are still many folktales about stars on Ishigaki Island that's right.
In this tour, at the request of Activity Japan, " Folktales that are easy for children to understand I had you choose.
However, if there is hope, including maniac stories Can introduce folk tales of various genres And that!
If you have a folk tale you want to hear, you can request it while chatting or talking directly!
Impressions of participating in the online tour experience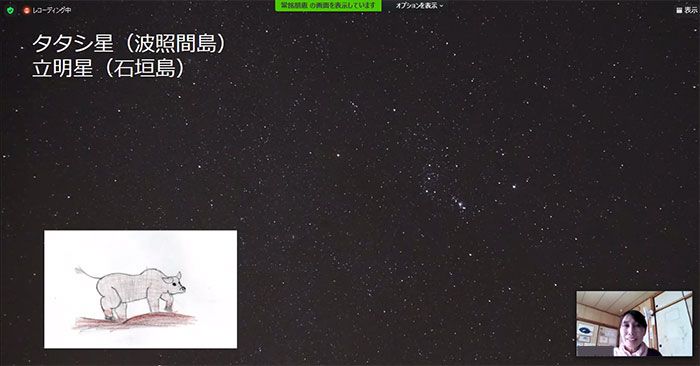 This online tour experience was healed by the pleasant narrator's tone.
Ishigaki Island's unique customs and culture Can learn Folktales that you rarely have the chance to hear Can touch I had a very valuable experience.
Recommended for those who want to ask local people about the customs and culture of Ishigaki Island, Okinawa, and want to listen to old folk tales with their children as a family!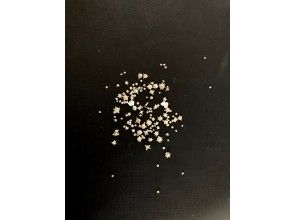 Ishigaki Island
1,000

Yen ~

(tax included)
4.6
(27 reviews and experiences)
[Tour contents] There are many folktales and songs about the stars on the islands of the Yaeyama Islands at the southern tip of Japan, and the rich wisdom, life and nature of the ancestors who have lived with the stars from ancient times are depicted. Beautiful stars are still twinkling in the night sky of Ishigaki Island, which was certified as a starry sky reserve for the first time in Japan, and are talking to us. Born and raised in Ishigaki Island
Okinawa
Okinawa remote islands
Ishigaki island
Domestic online experience tour
Ishigaki Island's Churasei Meister will talk about seasonal stars and life on Ishigaki Island.
business hours
09: 00-18: 00
Regular holiday
Irregular holidays due to weather
Activity Japan is an affiliated company of the travel agency HIS, and is one of the largest reservation sites specializing in activities in Japan, where you can easily find and make reservations for activities and experiences in Japan. We have our own contracts with more than 5,000 affiliated partners all over Japan, and we handle 400 events, more than 15,000 plans of outdoor activities, manufacturing, day trips, leisure, online experience tours, etc. In addition, HIS's 170 bases in 118 cities in 61 countries / 163 stores in Japan (as of September 2021) and more than 200 media media of Activity Japan's own network are popular, cheap and recommended activity information in Japan and overseas. Currently, in addition to Japanese, we are accepting online reservations from all over the world and reservations from travel agencies in English, Chinese (simplified and traditional), Korean, and Thai. In addition, you can make reservations at a discounted price by using the discount experience plan limited to Activity Japan and discount coupons, and you can get points back after the activity experience. Book cheap outdoor sports, day trips, leisure, activity experiences, and online experience tours at HIS Group Activity Japan.
---
---
---
---
---
---