25 Best Things to do in Hiroshima | Bucket List Ideas | Attractions | Activities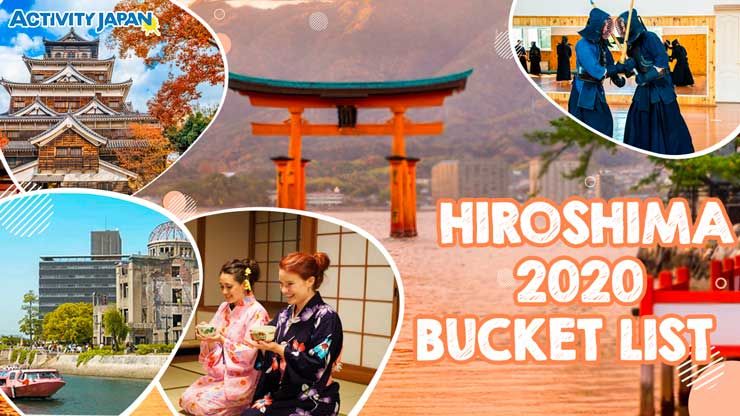 When people hear about Hiroshima, most think back to the unfortunate events of 1945. While the prefecture and city, in particular, holds chapters of a grim past, it has flourished into a beautiful wonderland where gardens thrive, and scenic watersports make up the backbone of things to do in Hiroshima. The city has continuously been mentioned among the best places to live in Japan, but it still doesn't quite get the appreciation it deserves. Sakura gardens decorate ponds while coastal routes ensure paradisiacal cycling in beautiful seclusions around the Seto Inland sea. Life in Hiroshima entails spending your days on SUP in heavenly waters, and picnics on carefree beaches!
More on things to do in Hiroshima, the floating torii of Miyajima is among the highlights, spearheaded by the Hiroshima Peace Memorial Park, where Genbaku Dome stands as one of the few architectural survivors. Beside historic museums and landmarks, the prefecture is home to many ancient martial arts like Kyudo, Kendo and Iaido, and cultural experiences such as kimono rentals, tea ceremonies, and lion dances!
Your next Hiroshima vacation is guaranteed to be an adventure of a lifetime, courtesy of these many amazing things to do in Hiroshima!
1. Canoeing around the floating torii gate of Miyajima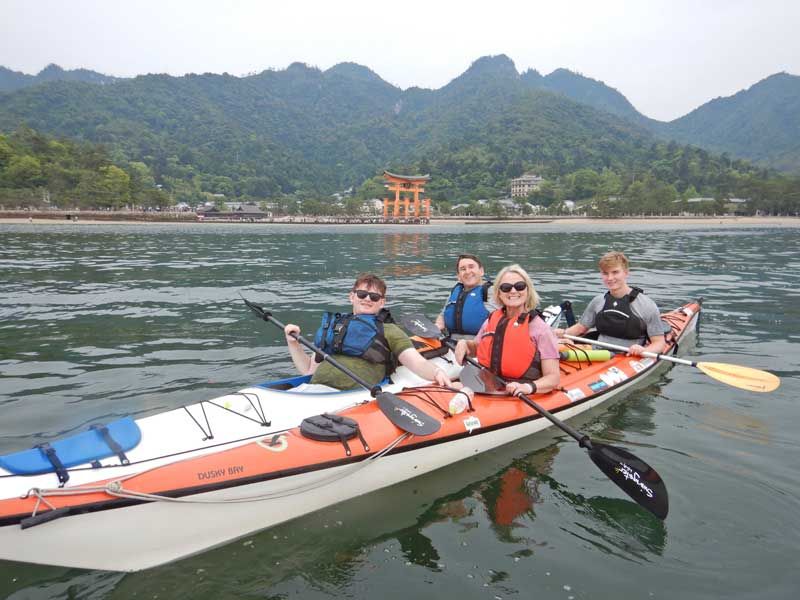 Paddling about the scenic waters of the Itsukushima floating torii gate is a spiritual and sightseeing experience. The highlight of Miyajima island kayaking tours, this canoe trip ensures boundless nature and an exciting sea!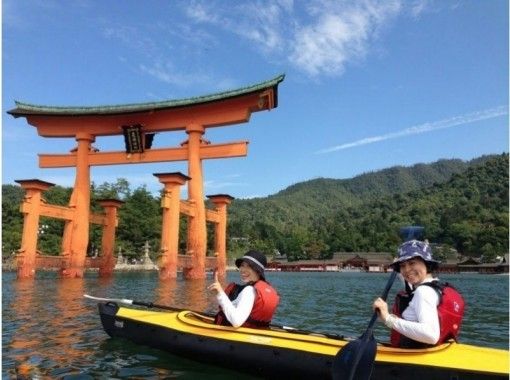 Paddle Around the Floating Torii Gate in a 2-Hours Kayaking Tour (beginner-friendly course)
Miyajima, Hiroshima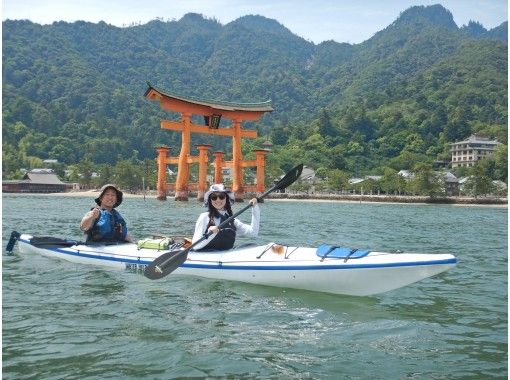 Enjoy Miyajima Sea Kayaking Experience on a Two-Person Kayak with Your Friends or Family!
Miyajima, Hiroshima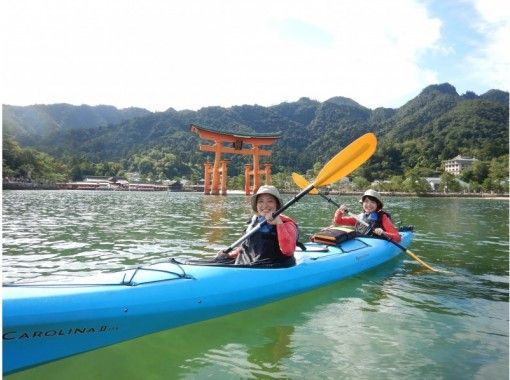 Take Kayaking Tour and Enjoy the World Heritage Floating Torii Gate (Itsukushima Shrine) from the Sea
Miyajima, Hiroshima
2. SUP in breathtaking city backdrops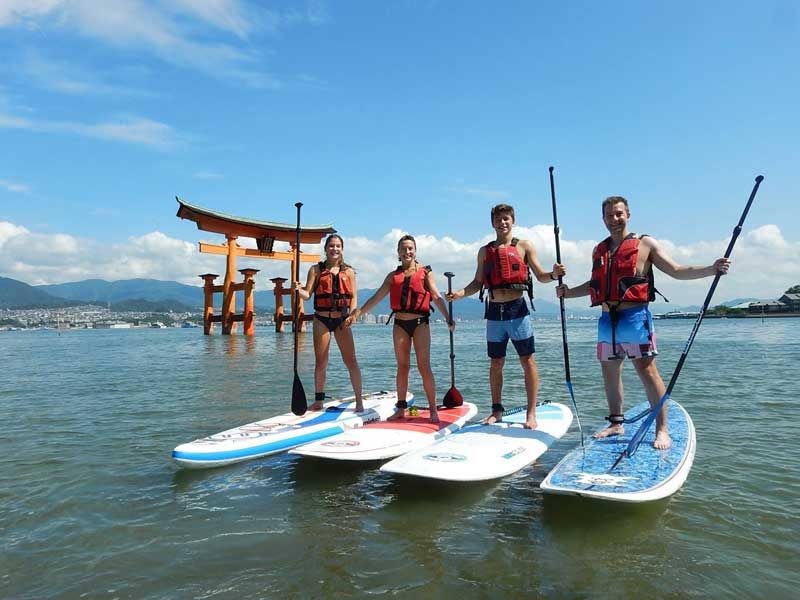 While the best Hiroshima SUP adventures involve the floating torii Miyajima, there's plenty on offer throughout the beauty of the Seto Inland sea. Enjoy SUP adventures in Takehara city and Onomichi, among other idyllic locations!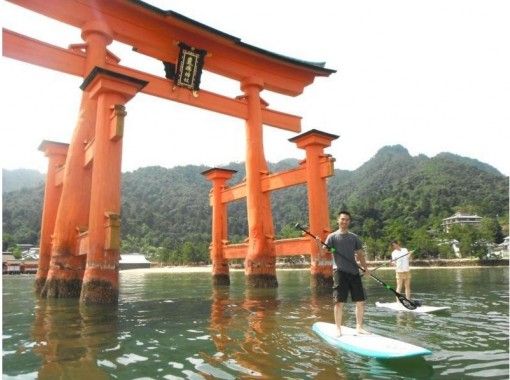 Standup Paddleboard Your Way Towards the World Heritage Site Itsukushima Floating Torii Gate! (Half-day course, Beginner-friendly)
Miyajima, Hiroshima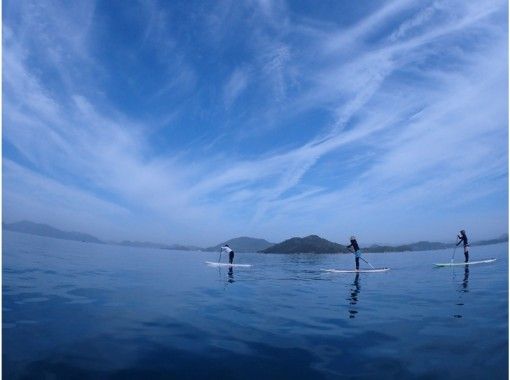 Take a Standup Paddle Boarding Tour at the Seto Inland Sea and Enjoy the Beautiful Nature and the Calm Sea
Onomichi, Hiroshima
Hiroshima SUP City Tour. Enjoy the Surrounding City Views and the World Heritage Site the Atomic Bomb Dome from Above the Water!
Nishi Ward, Hiroshima
3. Wakeboarding Hiroshima's Seto sea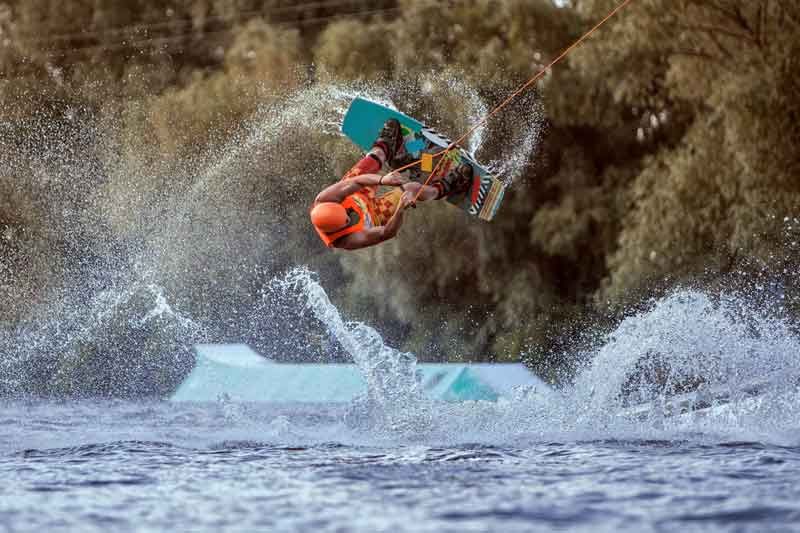 For a taste of speedy Hiroshima watersports, consider wakeboarding in the Seto Inland sea. Ride alluring waves and savor the fleeting embers of sunset on an adventure that offers mind-numbing experiences!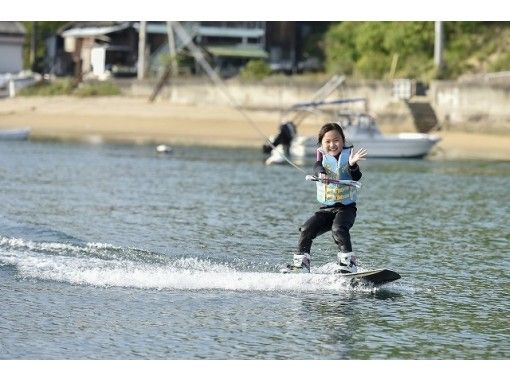 Beginner and Children-Friendly Wakeboarding Experience Course
Onomichi, Hiroshima
4. Trekking in unspoiled nature at Taishaku Gorge
The Taishaku Gorge spins excellent ideas of day trips from Hiroshima. Sample the fresh air and seascape on the peak of Mount Misen, take hikes in a lovely Japanese garden, and refresh your mind with forest therapy experiences!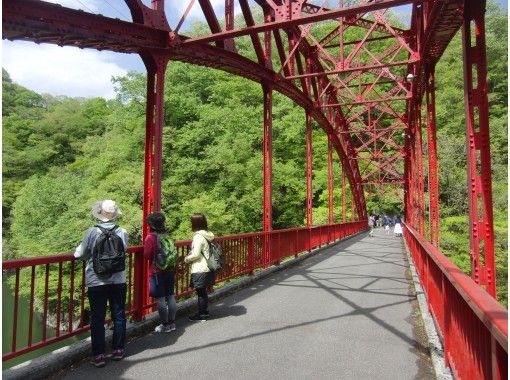 Refresh Your Mind and Body and Hike the Beautiful Nature of Taishaku Gorge with a Tour Guide
Jinsekikogen, Hiroshima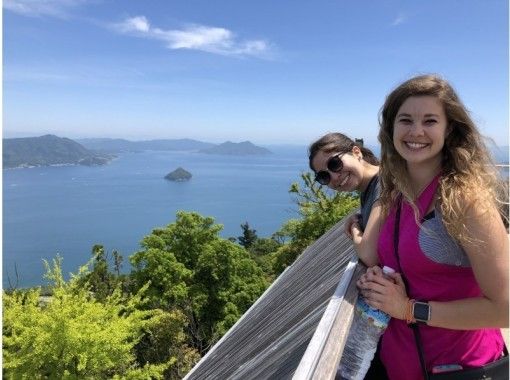 Enjoy Miyajima's History and Nature Through Guided Mountain Hiking Tour of the Most Scenic Misen Mountain Path Omoto Course
Hatsukaichi, Hiroshima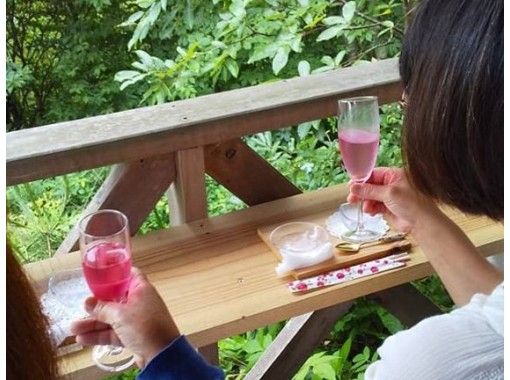 Extraordinary Forest Therapy Guided Walking Tour That Will Hone Your Senses
Jinsekikogen, Hiroshima
5. Cycling the best parts of Hiroshima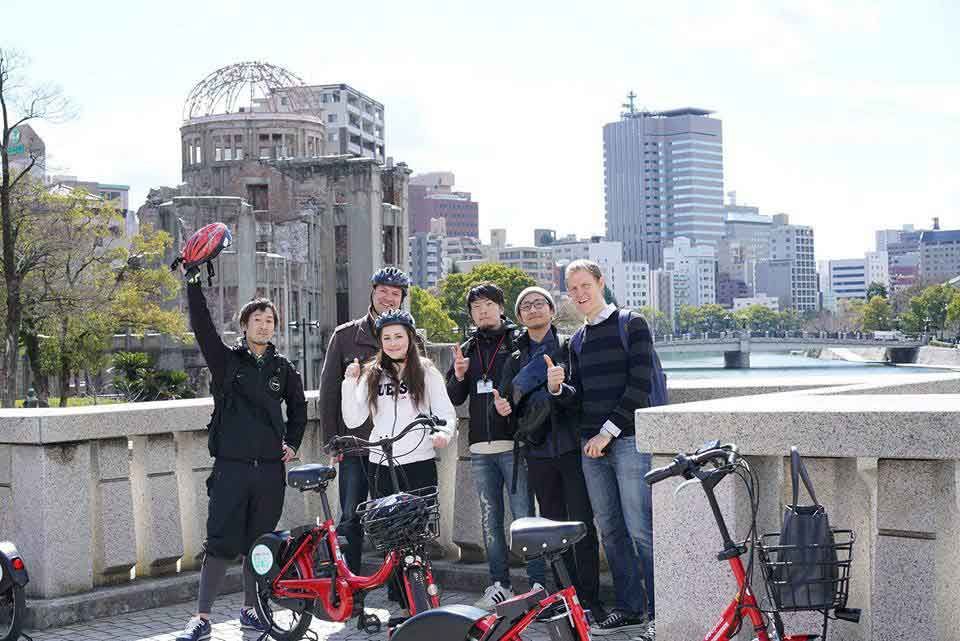 Massive stretches of beautiful coastline and historical landmarks like the Hiroshima Peace Memorial park ensure a Hiroshima cycling tour of immense history and adventure. Don't forget to stop for photos with the city's highrises!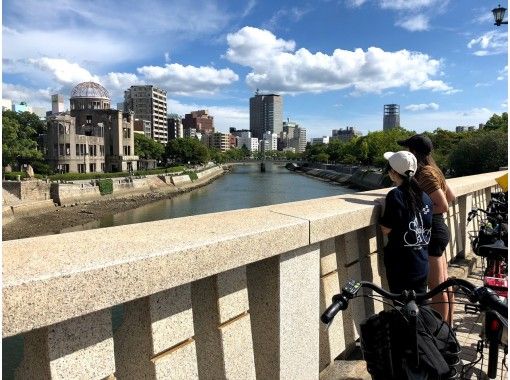 Enjoy the Relaxing Charm and Learn About the History of Hiroshima in a Guided Cycling Tour (English-guide available)
Minami Ward, Hiroshima
Cycling Tour Around the World Heritage Itsukushima Shrine of Miyajima, Famous 5 Temples of Aki, and More with an English Speaking Guide (Lunch Included)
Hatsukaichi, Hiroshima
6. Taxi sightseeing of Hiroshima's most famous treasures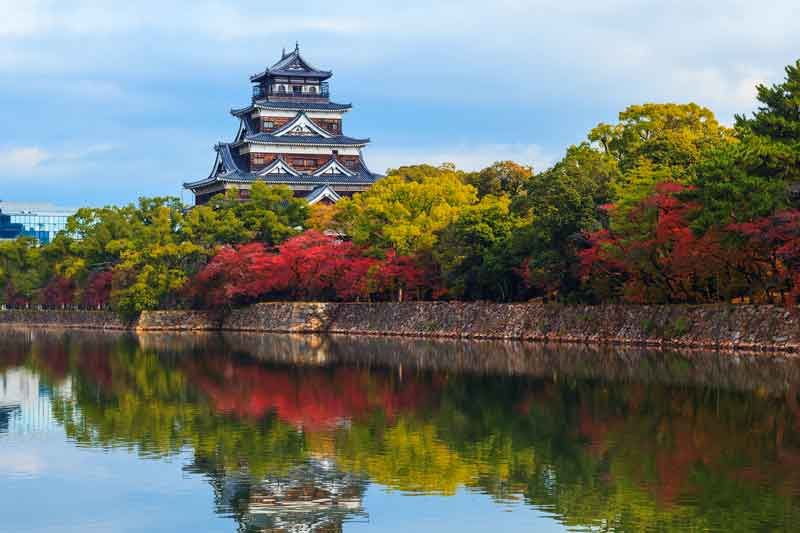 With so many alluring attractions across Hiroshima, namely Kintai bridge, the torii gate Miyajima, Shukkeien garden, and Hiroshima castle, there's no better way to make the most of your trip than via taxi sightseeing tours!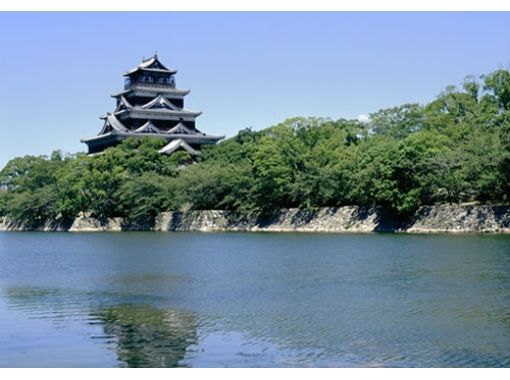 Taxi Sightseeing Tour Around Hiroshima's Tourist Attractions Including Shukkeien Garden, Atomic Bomb Dome, Hiroshima Castle, and Hijiyama Park
Naka Ward, Hiroshima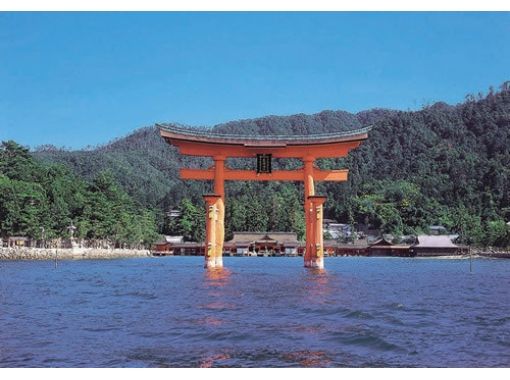 Explore the Charm of the Historic Sites and Nature of Hiroshima in a One-Day Taxi Sightseeing Tour from Hiroshima City to Miyajima
Nishi Ward, Hiroshima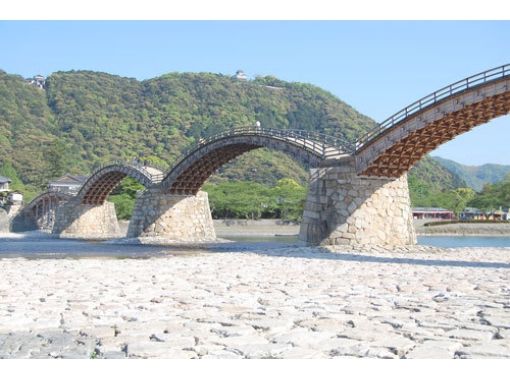 Go on a Taxi Sightseeing Tour Around Miyajima's Tourist Attractions, Historical Temples and Shrines, and Explore One of Japan's Three Famous Bridges the Kintai Bridge in Iwakuni
Naka Ward, Hiroshima
7. Dreamy Sightseeing flights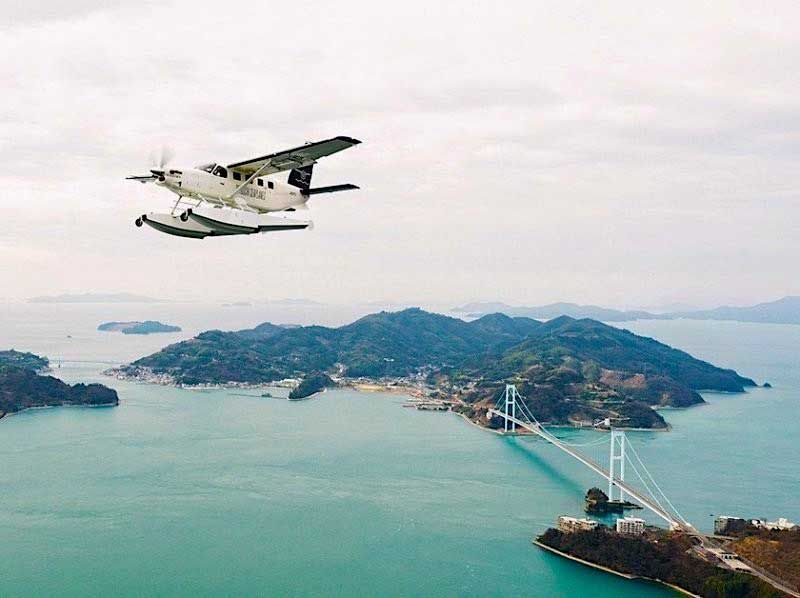 Flying is not only the safest means of travel but also the most beautiful way of Hiroshima sightseeing! A seaplane over the Seto Inland Sea ensures aerial sights of green plains, azure waters, and magical islets!
8. Gokurakuji temple guided tour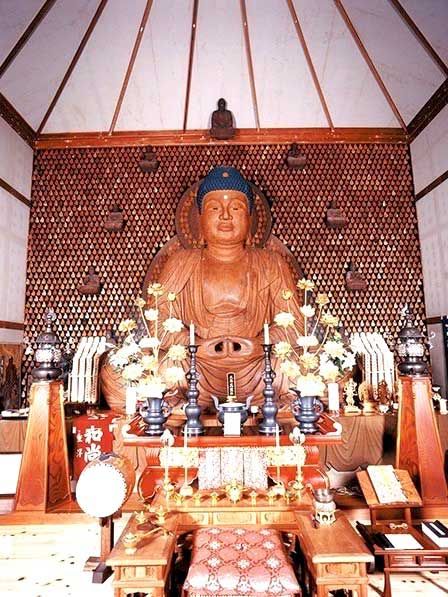 Standing atop Mount Gokurakuji, the temple of Gokurakuji hides away in a scenic vantage point. It is home to a giant wooden Buddha, and a tour here involves matcha tea, wakakusa sweets, and afterlife paintings!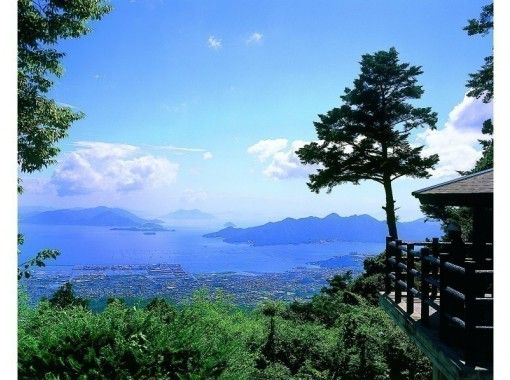 Join a Guided Tour to the Gokurakuji Temple and Learn the History and Cultural Importance of the Temple from a Chief Priest
Hatsukaichi, Hiroshima
9. Museums offering tales of a tragic past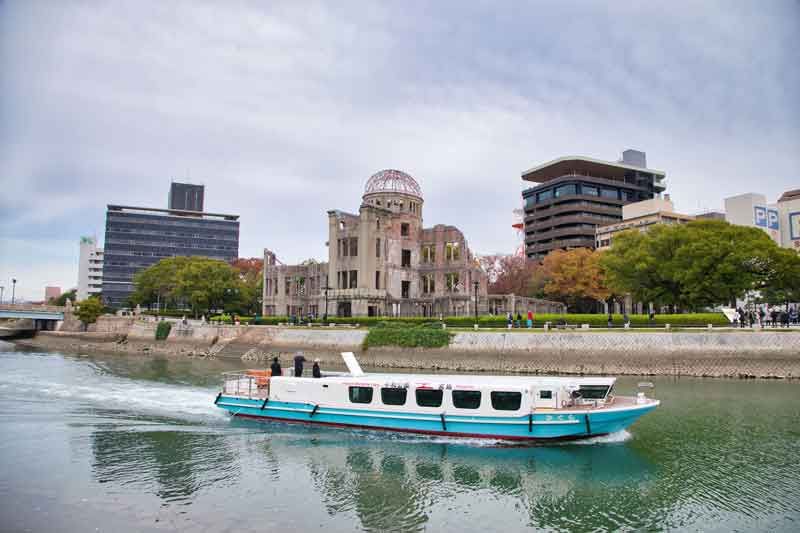 The Yamato Museum hosts a Mitsubishi Zero A6M fighter plane as well as a depiction of the famous Yamato battleship. Uncover more chapters of history at the Hiroshima Atomic bomb dome on a trip to the Hiroshima Peace Memorial park.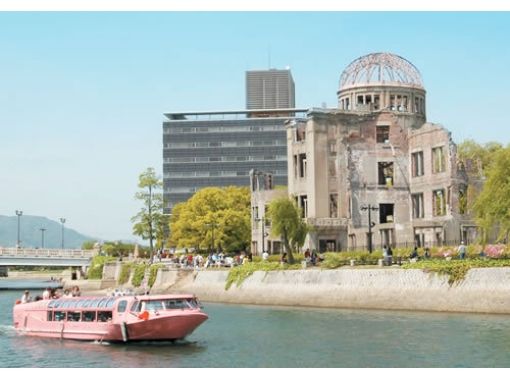 Explore Four of Hiroshima Tourist Attractions and Learn About Battleships History at the Yamato Museum
Naka Ward, Hiroshima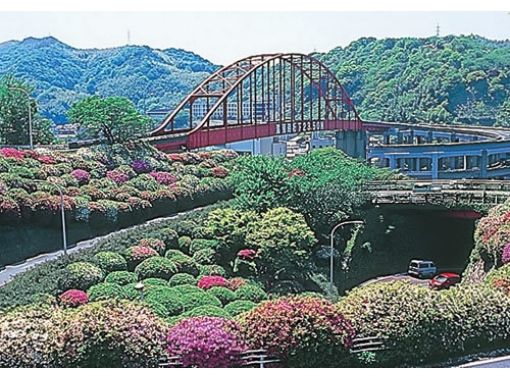 Visit Yamato Museum and the Museum of Naval History Etajima to Learn About Battleships, Submarines, and War History
Naka Ward, Hiroshima
10. Deep-dive into Japanese culture with Kimono rentals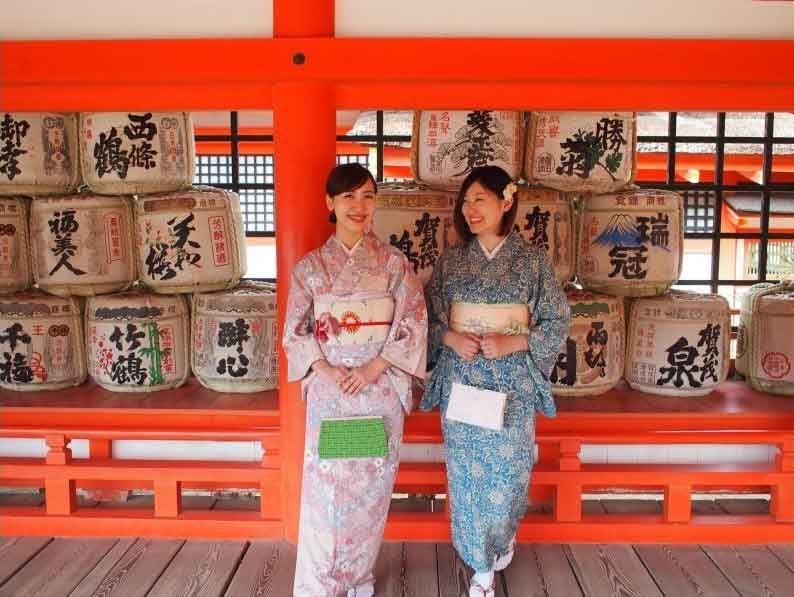 Be part of the local culture with Hiroshima kimono rental packages! Dress up in the charming patterns of a traditional kimono or yukata, then take a Miyajima walk or sit down to an ancient tea ceremony.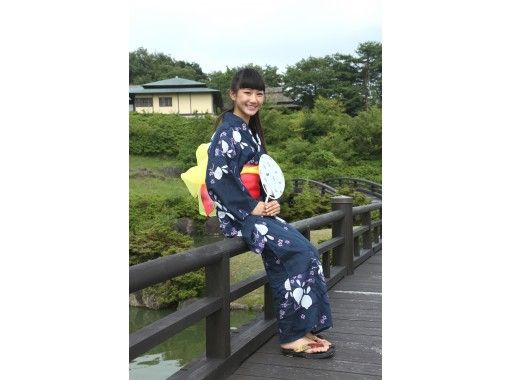 Stroll Around a Stunning Japanese Garden Wearing Colorful Kimono for a Picture-Perfect Experience!
Jinsekikogen, Hiroshima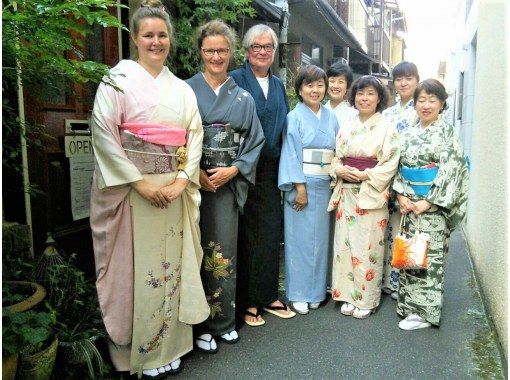 Get Dressed in Traditional Yuzen Kimono and Enjoy a Walking Tour Around the City!
Naka Ward, Hiroshima
Enjoy Japanese Cultural Experiences: Wear Yuzen Kimono and Take Part in a Traditional Tea Ceremony in Hiroshima
Naka Ward, Hiroshima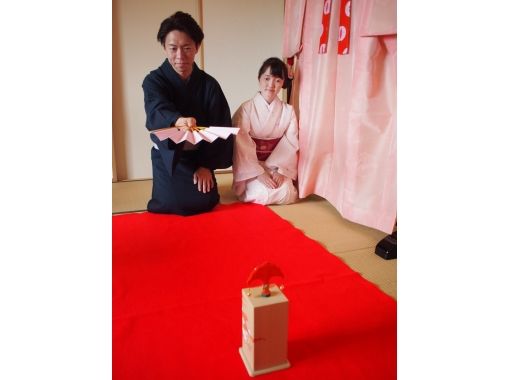 Play the Traditional Japanese Game (Tosenkyo), Wear Beautiful Kimonos and Stroll Around and Explore Miyajima (English Speaking Guide Available)
Hatsukaichi, Hiroshima
11. An authentic Tea ceremony experience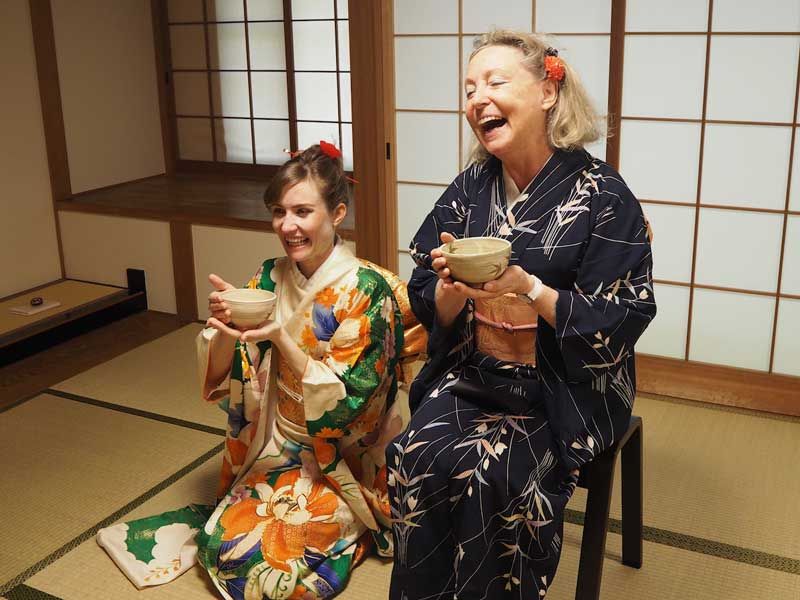 A tea ceremony transcends the food and serves to demonstrate the underlying attributes of tranquillity, purity, and harmony. Embrace centuries-old practices by participating in a highly revered tea ceremony Hiroshima!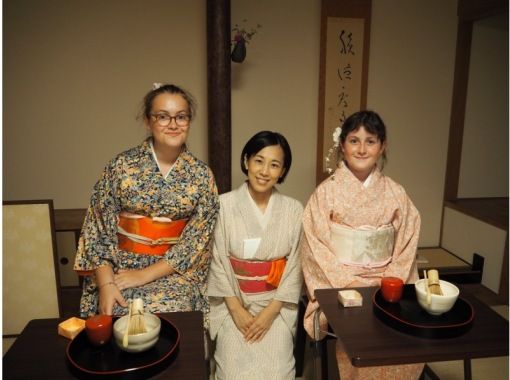 Experience the Traditional Japanese Cultural: Wear Kimonos, Participate in a Tea Ceremony, and Practice Calligraphy with an English Speaking Guide
Hatsukaichi, Hiroshima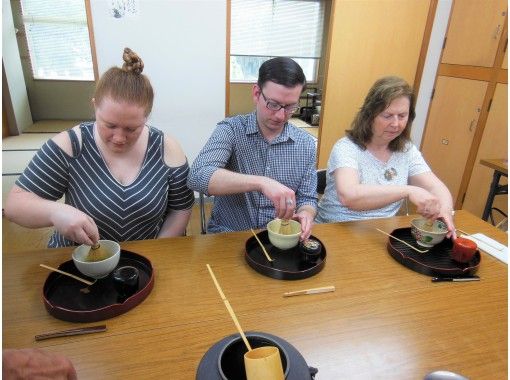 An Authentic Tea Ceremony Experience. Learn About Japanese Culture and Philosophy Through the Ceremony's Etiquette and Hospitality
Naka Ward, Hiroshima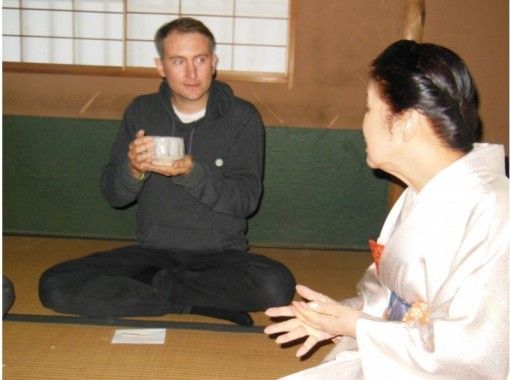 Enjoy Japanese History and Traditions in a Special Tea Ceremony Experience at a 1000-Year-Old Daisho-In Tea Room
Hatsukaichi, Hiroshima
12. Calligraphy: Write like a samurai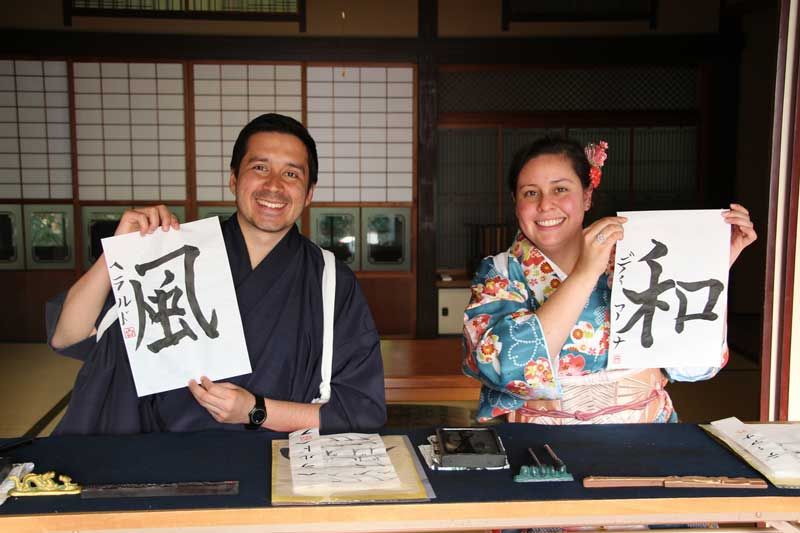 Japanese calligraphy or "shodo" is an artistic form of expression and writing that was practiced by ordinary people, nobles, and samurais. Learn how to perfect your shodo skills through calligraphy classes in Hiroshima!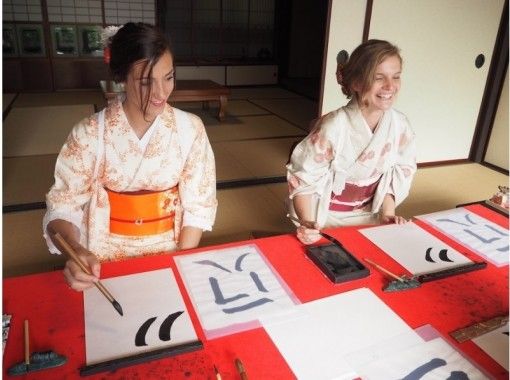 Wear Kimono and Enjoy Japanese Cultural Experiences Including Calligraphy, Tea Ceremony, and Home-Style Cooking
Hatsukaichi, Hiroshima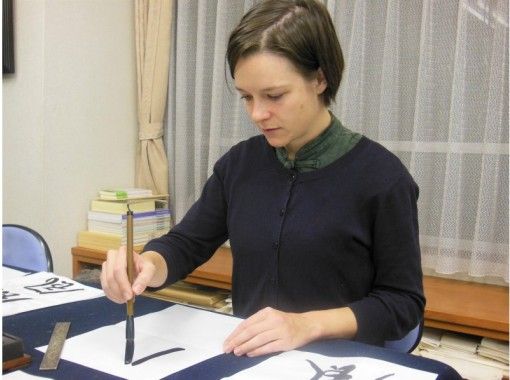 Experience Japanese Calligraphy the Artistic Form of Writing with a Brush and Ink to Express Your Mind with a Professional Instructor (English Speaking Guide Available)
Naka Ward, Hiroshima
13. Music classes: Play the Koto like a pro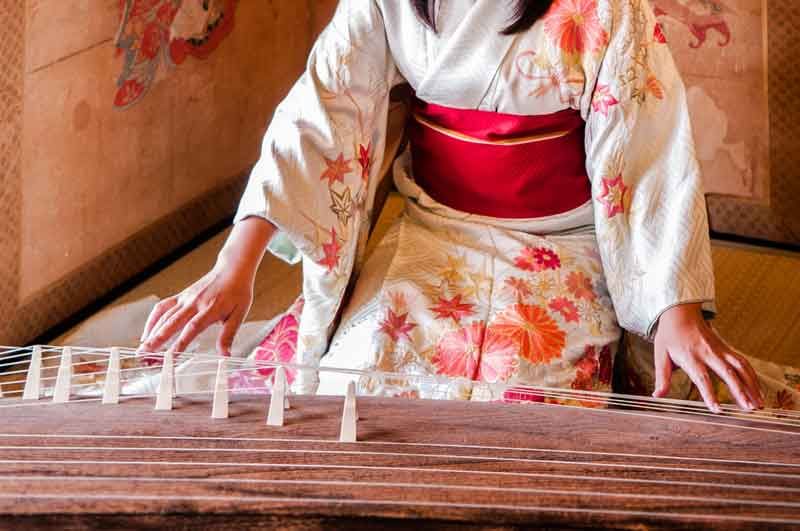 The Tsugaru-shamisen is a unique instrument that is an integral part of classical Japanese music, as are the shinobue flute and koto. Learn how to play old instruments such as these on a musical journey across Hiroshima!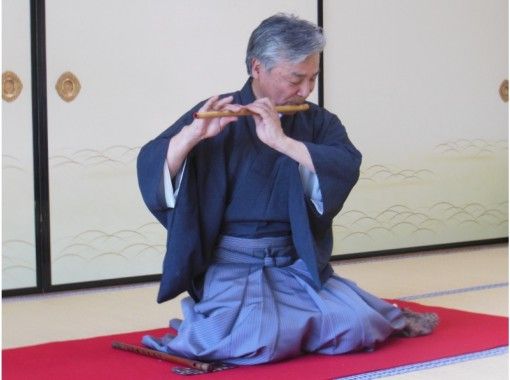 Learn How to Play the Shinobue a Traditional Japanese Music Instrument and Enjoy a live Performance (English speaking guide is available)
Hatsukaichi, Hiroshima
14. Pottery workshops encompassing artist designs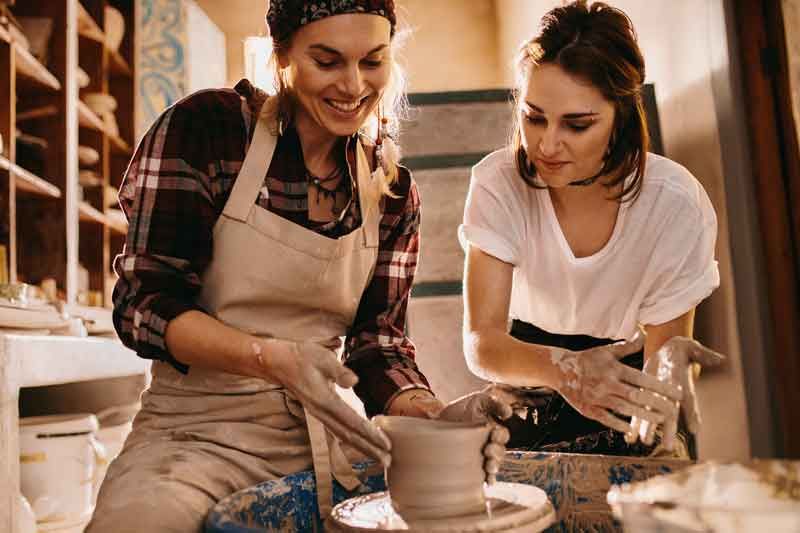 Rediscover blissful moments from your childhood, playing with clay and turning it into beautiful designs. If your dishes and cups require aesthetic uplifting, Hiroshima pottery workshops will show you the ropes.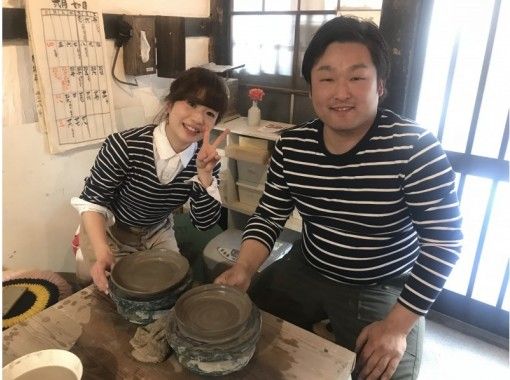 Shape Clay into Your Favorite Designs in a Beginner and Children Friendly Pottery Experience in Hiroshima
Takehara, Hiroshima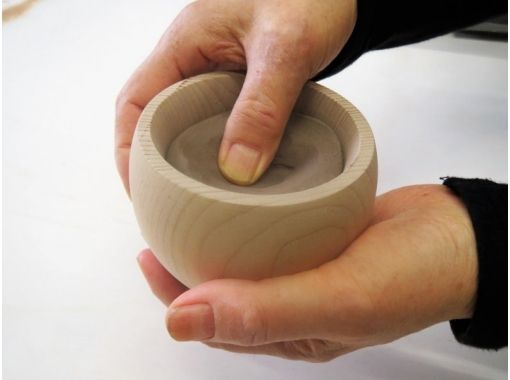 Make Cute Pottery Shapes with Your Kids and Family in Fukuyama
Fukuyama, Hiroshima
15. Flower arrangement (Ikebana) Experience
An Ikebana Hiroshima class teaches how to mix and match flowers, with the underlying goal of appreciating the small things in life that people often ignore. Learn how to turn ordinary plants into works of art!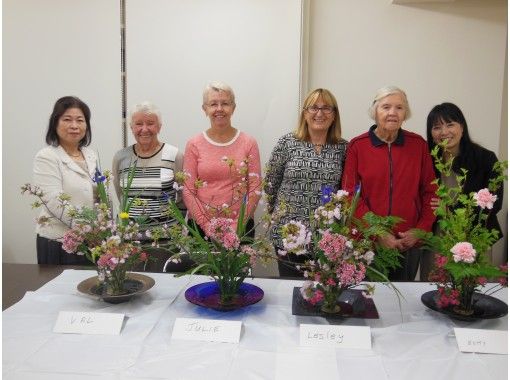 Enjoy an Authentic Ikebana (Flower Arrangement) Lesson in Hiroshima
Naka Ward, Hiroshima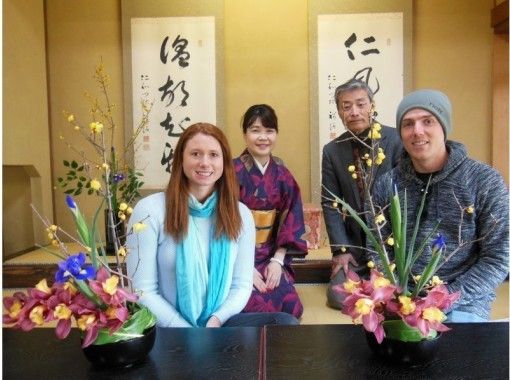 Join Ikebana Lesson in a Traditional Tatami Room Held at Daisho-In Temple (English speaking guide is available)
Hatsukaichi, Hiroshima
16. Japanese arts & crafts workshops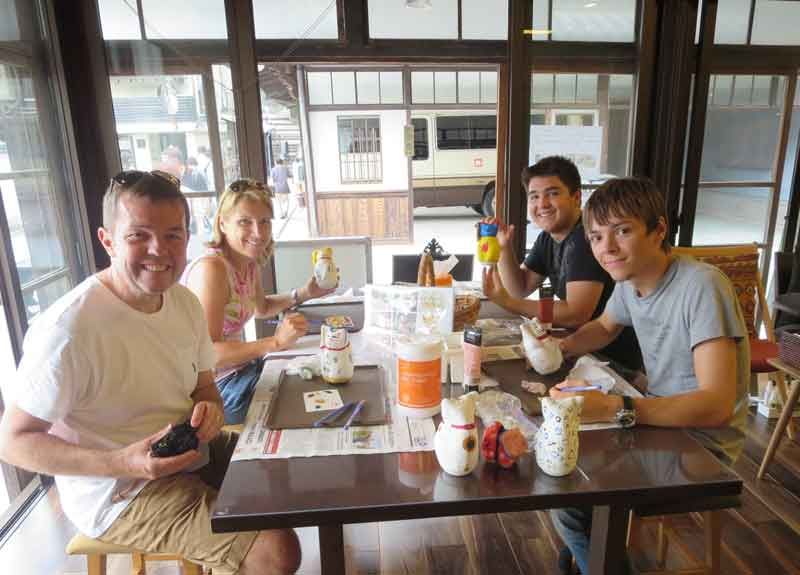 Travel back to Heian times with cosplay costumes and Japanese lantern making, before commemorating your time in Hiroshima with cute Miyajima specialty straps bearing images of your choosing. There's no better souvenir!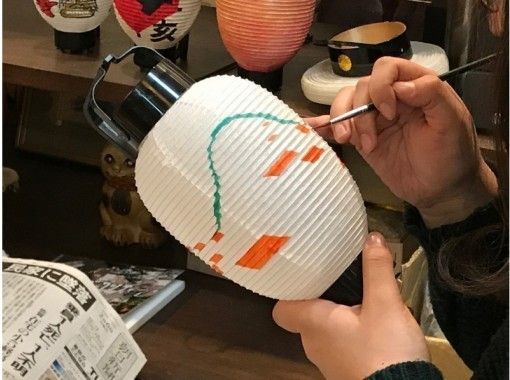 Enjoy a Traditional Japanese Experience: Lantern Painting Workshop
Onomichi, Hiroshima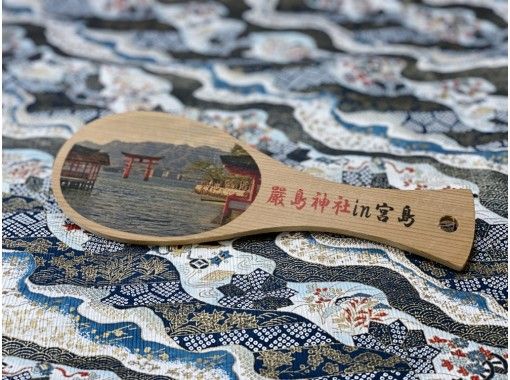 Make the Best Souvenir by Printing Photos and Illustrations Beautifully on Miyajima's Specialty Rice Dumplings
Hatsukaichi, Hiroshima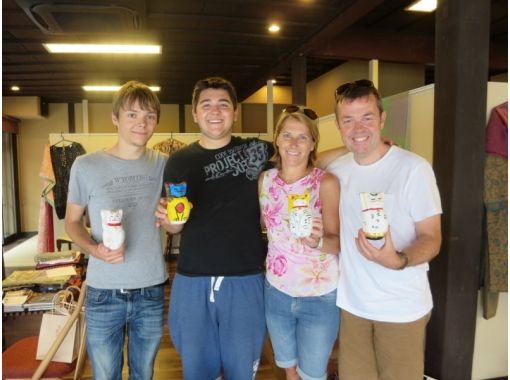 Beckoning Cat (Maneki-Neko) Painting Experience at Daisho-In Temple
Hatsukaichi, Hiroshima
Learn the Japanese Art of Paper Folding and Wrapping Wearing Traditional Kimono
Naka Ward, Hiroshima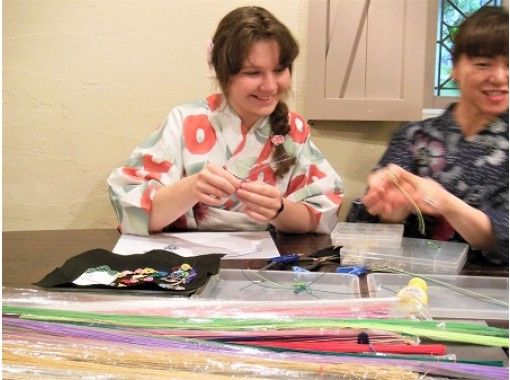 Make Traditional Japanese Accessories Crafts ``Mizuhiki`` in Hiroshima
Naka Ward, Hiroshima
17. Textile dyeing: Turning the ordinary into extraordinary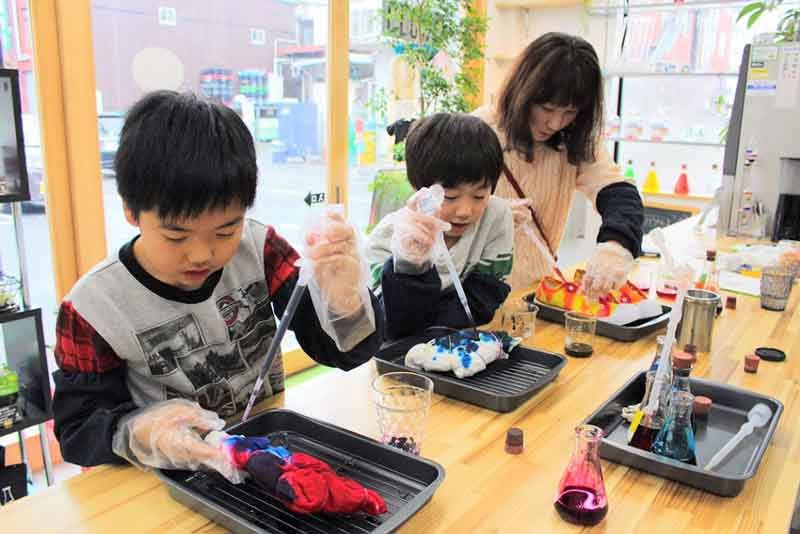 Are your t-shirts in need of an artistic touch? Inject some cool into ordinary ware on textile dyeing experiences in Hiroshima, entailing Quanzhou towels, and special handkerchiefs, among other beautiful accessories!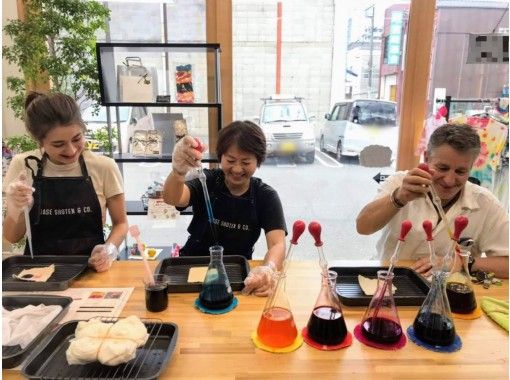 Make Cool Patterns and Colours on Your T-shirt with an Amazing Textile Dyeing Experience
Fukuyama, Hiroshima
Experience Drawing on a Tote Bag for an Excellent Souvenir Idea
Fukuyama, Hiroshima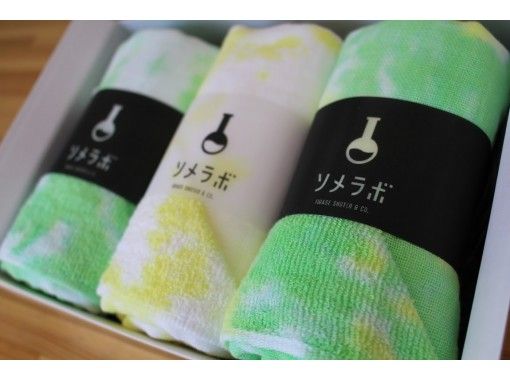 Paint Your Favorite Colors on Quanzhou Towels for a Fun and Unique Dyeing Experience
Fukuyama, Hiroshima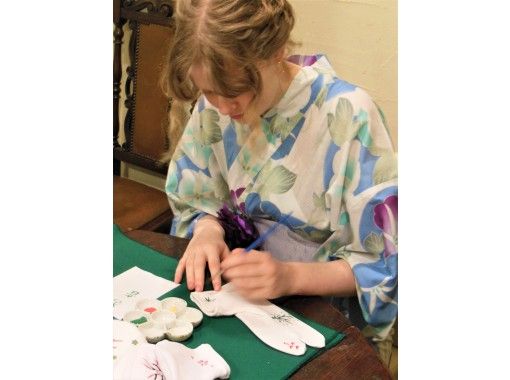 Practice the Japanese Dyeing Technique Yuzen Painting Workshop in Hiroshima
Naka Ward, Hiroshima
18. Archery: Shoot like a samurai
Japanese archery is not like your typical archery; it involves a unique bow and special shooting strategies and arrows. Let loose in a safe practice range, an experience that comes with a traditional archer's costume!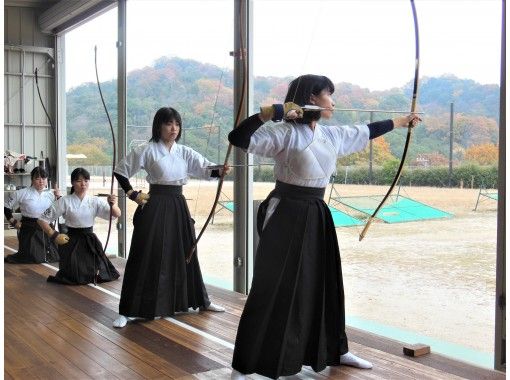 Practice Japanese Archery (Kyudo) Experience at the Official Kyudo Hall in Hiroshima
Hiroshima city
19. Iaido: Draw like a samurai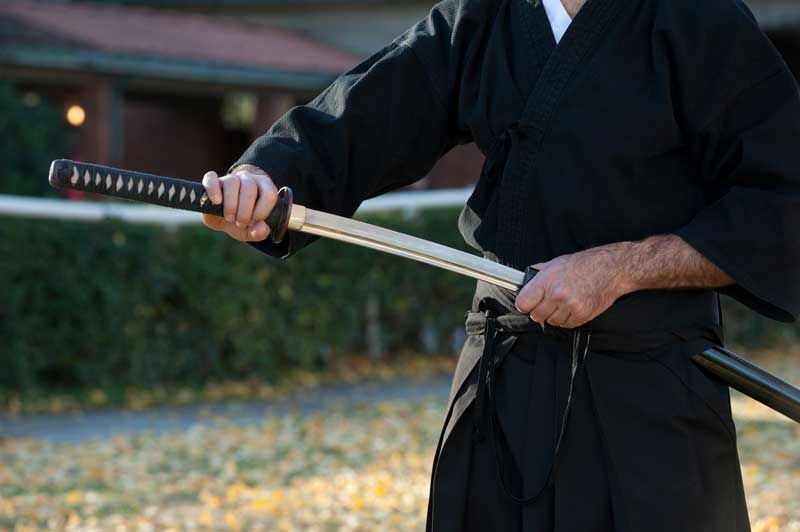 An ancient Japanese practice that proved vital in close-quarter combat when samurai of feudal Japan took to battle, Iaido entails learning the efficiency and precision of swift sword draws. Embrace Iaido in Hiroshima classes!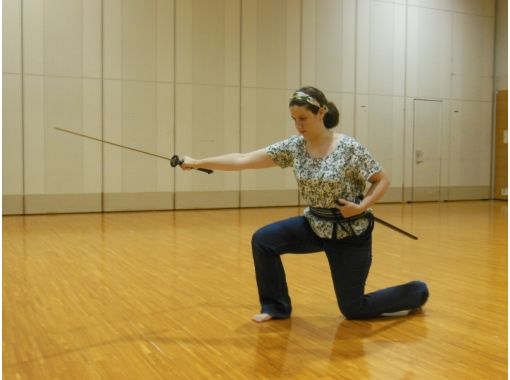 Practice Iaido Using a Real Samurai Sword in Hiroshima
Naka Ward, Hiroshima
20. Kendo: Duel like a samurai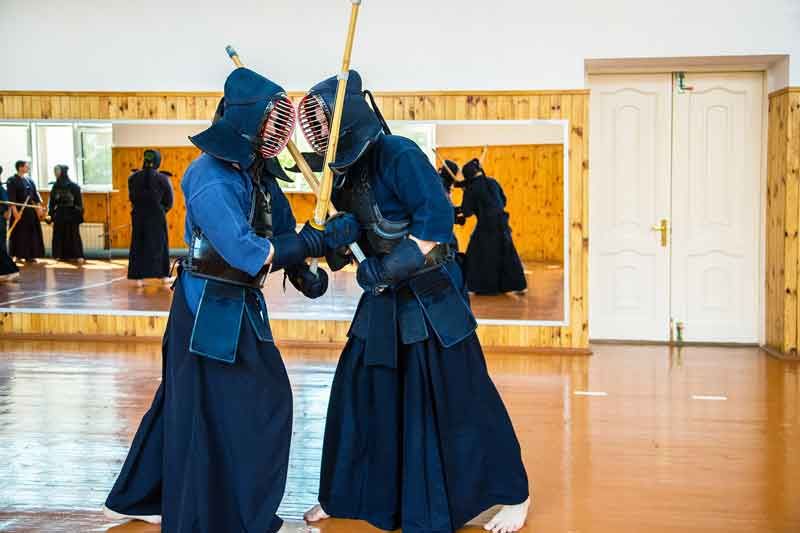 Quite reminiscent of modern-day fencing, Kendo is a safer version of Kenjutsu (Japanese swordsmanship) that entails protective armor and bamboo swords in place of the katana. It's a great way to explore ancient sword fighting without risk!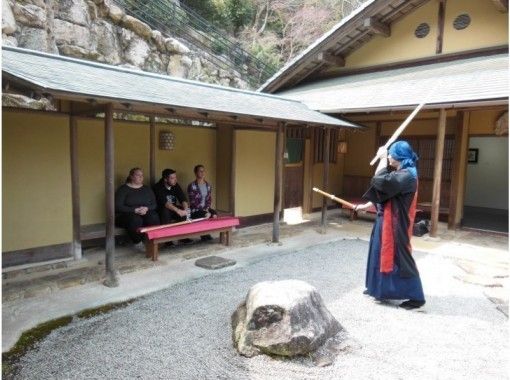 Enjoy a Special Time at Daisho-In Temple by Learning Japanese Traditional Calligraphy and Practicing Kendo
Hatsukaichi, Hiroshima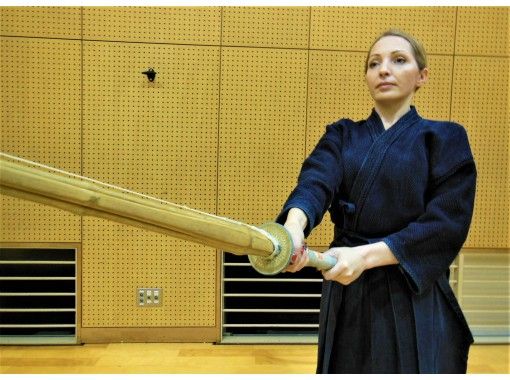 Experience Japanese Martial Art Kendo and Practice Mental, Technical and Physical Training
Hiroshima city
21. Aikido self-defense classes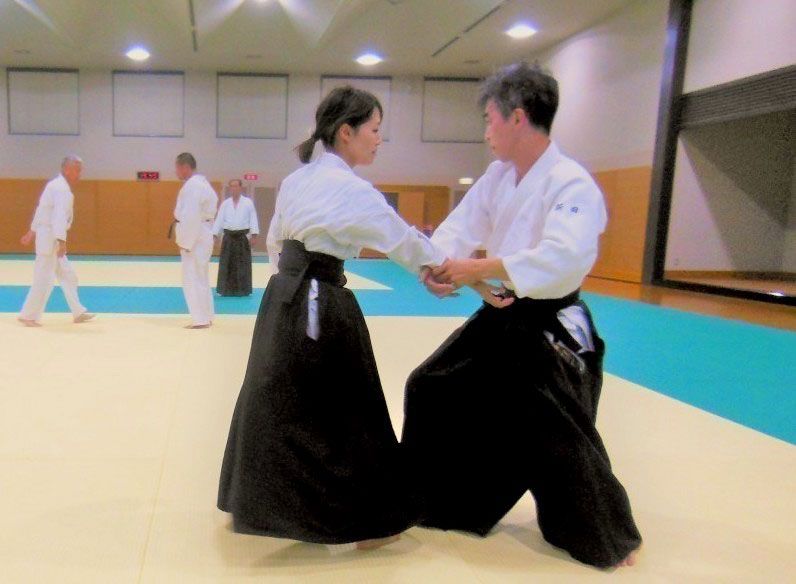 At a time when crime has become a part of life, Aikido teaches how to use non-fatal self-defense tactics to stay safe. It bears similarities to judo and jujitsu with its throwing and twisting techniques. Learn more on Hiroshima Aikido classes!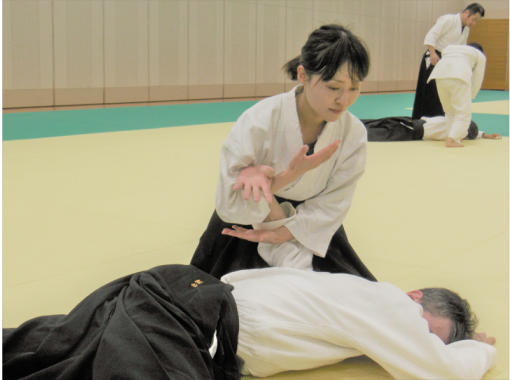 Experience the Spiritual Culture of Japan in the Ultimate Aikido Martial Arts!
Naka Ward, Hiroshima
22. Spiritual experiences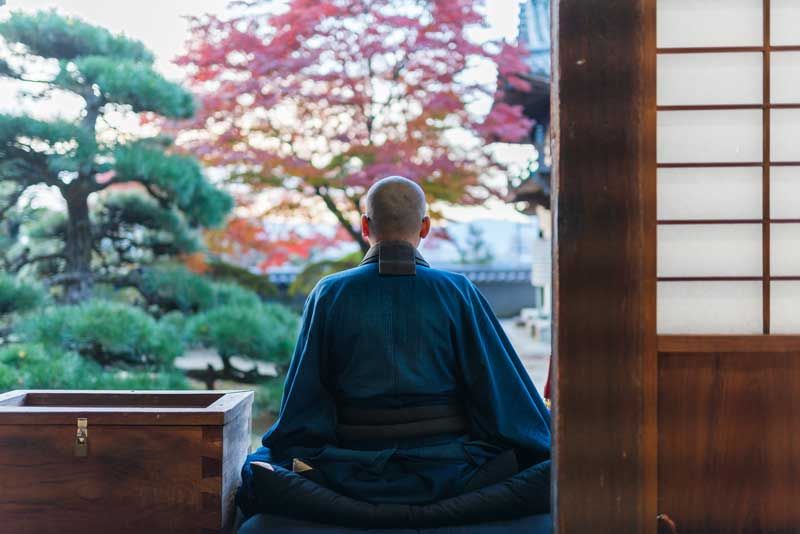 If you've ever wanted to be part of a "homa" ritual, Hiroshima offers many spiritual experiences such as these. You'll get to experience Zazen meditation and sutra copying as you uncover the deep connections of Buddhism to the Japanese way of life.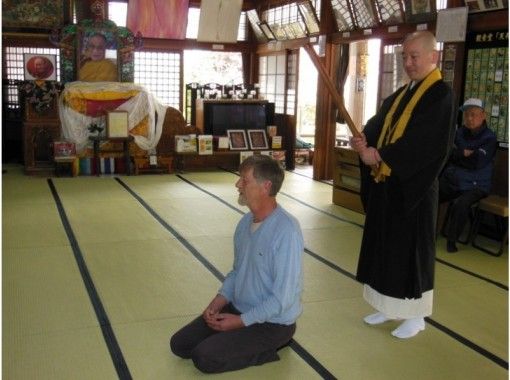 Experience Buddhist Meditation and Buddhist Painting in Miyajima Misen Daihonzan Daisho-In Temple
Hatsukaichi, Hiroshima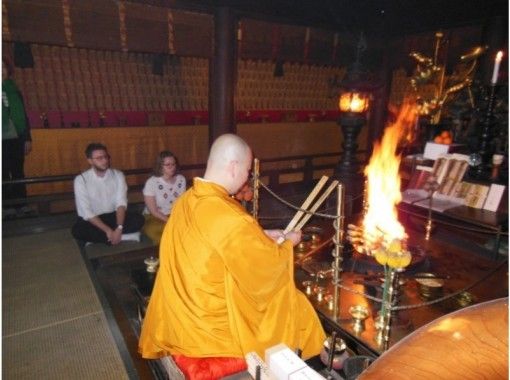 Experience Sutra Transcription and Gomadaki (Homa) in Miyajima Misen Daihonzan Daisho-In Temple
Hatsukaichi, Hiroshima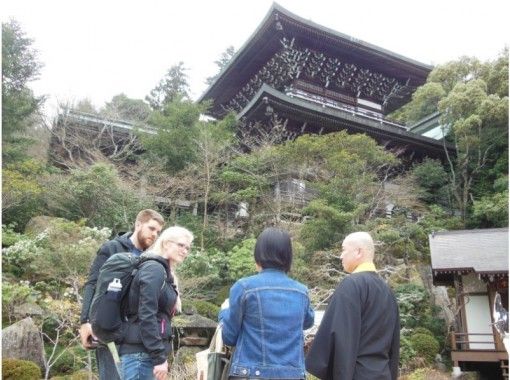 Discover 1000 Years of History and Culture in a Guided Tour to Daisho-In Temple with an English Speaking Guide
Hatsukaichi, Hiroshima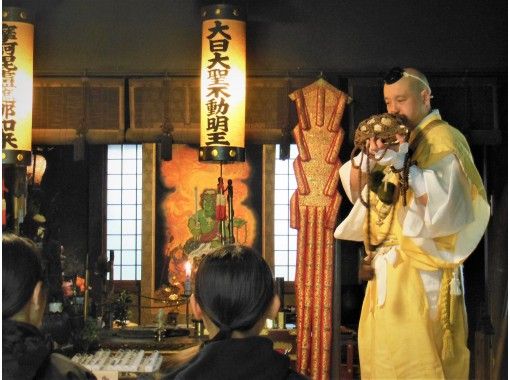 Join a Tour to Visit a Yamabushi Temple and Farmhouse in Hiroshima
Hatsukaichi, Hiroshima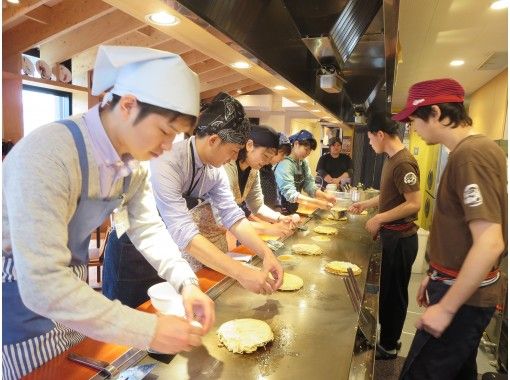 Take Part in a Spiritual and Traditional Japanese Experience at Koshinji Temple: Zazen Meditation, Sutra Copying and Japanese Calligraphy, Cooking, and Vegetarian Cuisine Lunch
Fuchu, Hiroshima
23. Lion dance: Dance for luck
The Hiroshima lion dance was performed in ancient Japan to ensure a good harvest. These days, it serves to attract good fortune and keep evil at bay. Through training, you'll learn how to dance in lion masks!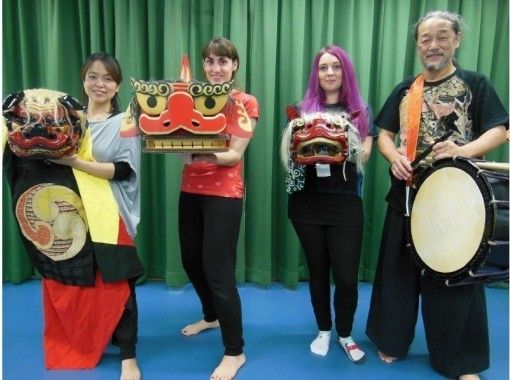 Experience Shishimai (Japanese Lion Dance) in Hiroshima
Naka Ward, Hiroshima
24. Relaxation & healthcare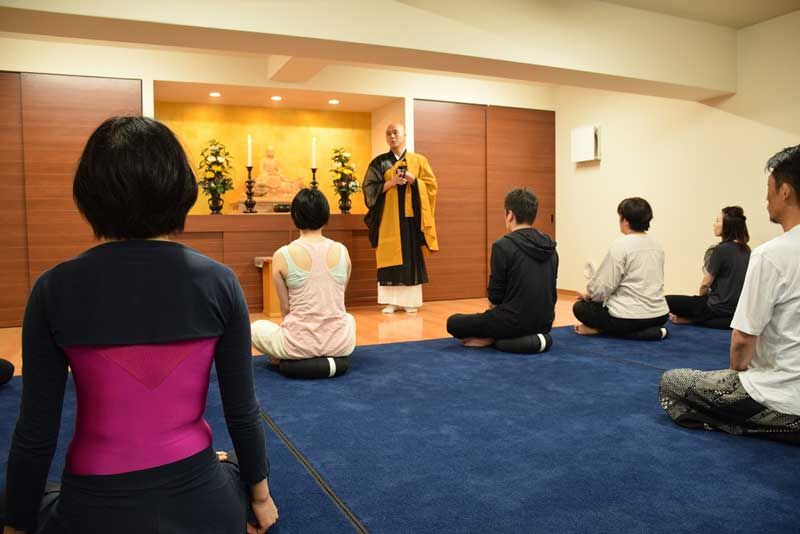 Hiroshima is the place to be for all kinds of healthy and relaxing experiences. From meditation at a sky temple and forest therapies to face needles and SUP, there's no shortage of therapeutic leisure!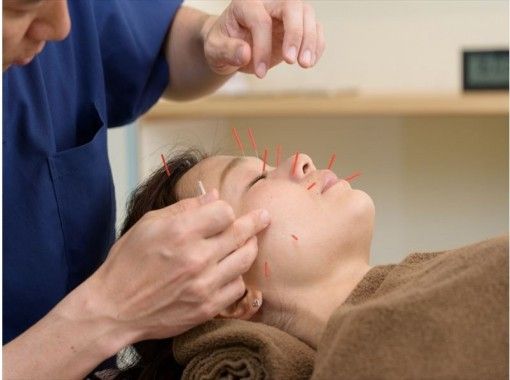 Relieve Stress with Acupuncture Therapy in Hiroshima
Naka ward, Hiroshima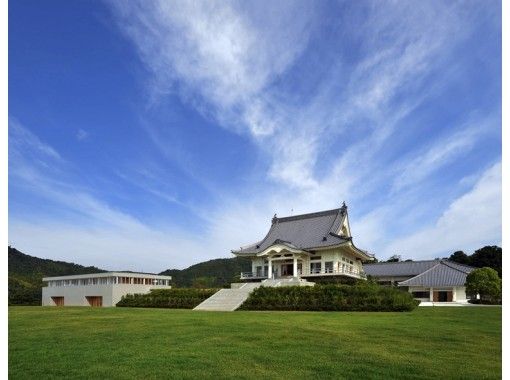 Retreat Your Mind and Body with Morning Yoga and Meditation Experience
Nishi ward, Hiroshima
25. Airsoft game for your military fantasies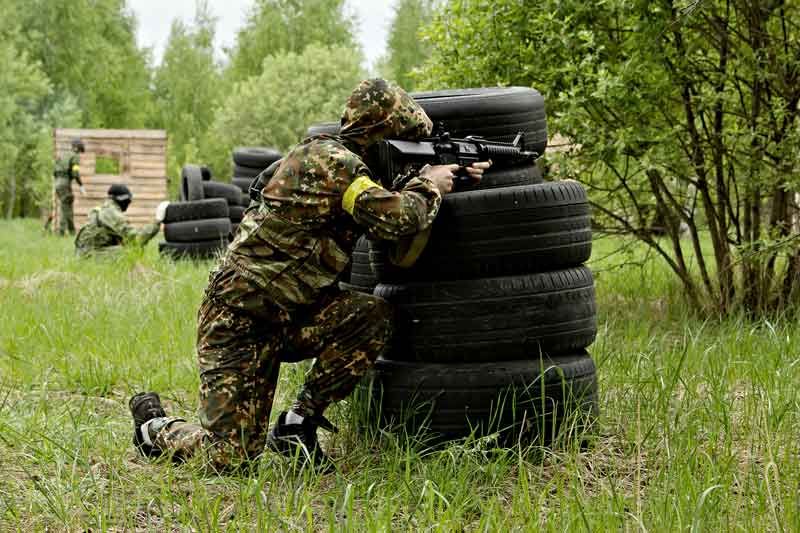 For a safer take on modern-day warfare, a game of airsoft war offers excellent Hiroshima outdoor activities. Take on friends or family, in an all-out assault rifle battle that entails military fatigues!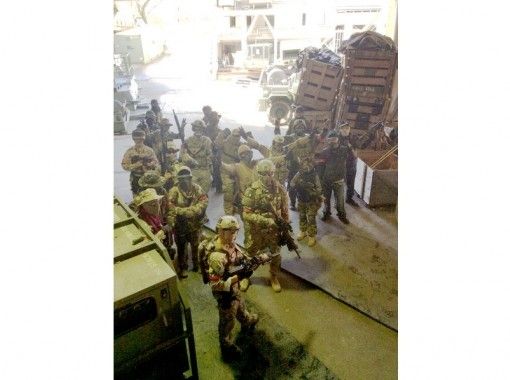 Battle Against Your Friends in an Airsoft War in Hiroshima
Asakita ward, Hiroshima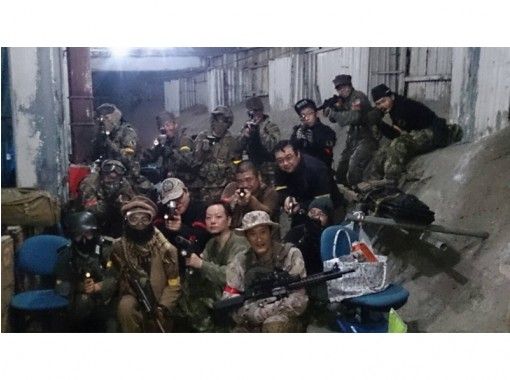 Get Some Action and Challenge Your Friends and Family with Thrilling Airsoft Game Experience
Asakita ward, Hiroshima