22 Best Things to Do in Kagoshima | Bucket List Ideas | Attractions | Activities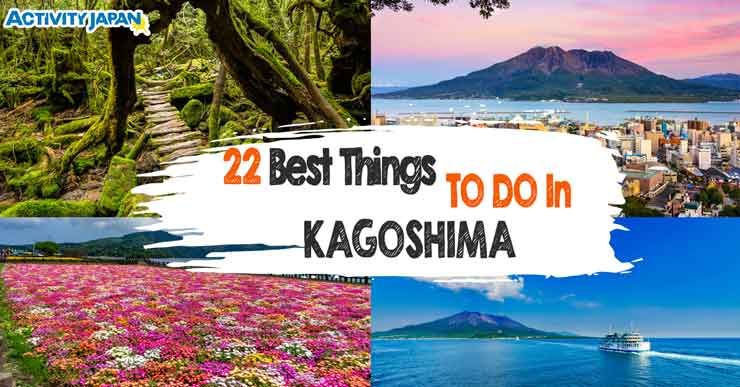 Capital to the prefecture and heir to rich history and scenic mountain tops, there are many great things to do in Kagoshima thanks to an abundance of nature's blessings! The city itself is often mentioned with the likes of Naples, a famous town in Italy whose climate and streets of palm will remind you of a lot of Kagoshima. Beautiful gardens like Senganen are the norm, especially around the Yakushima area, which is littered with forest sanctuaries.
Where else in the world can you pray for the wishes of your feline friends at a dedicated cat shrine? The region is filled with unique experiences and things to do in Kagoshima that you won't find anywhere else! Have yoga for breakfast on a sunny beach, go hiking on mountain peaks brushing against the clouds, and take on sand bathing experiences!Additionally, Kagoshima hosts Japan's most active volcano in the way of Sakurajima, and guests can catch the explosive action that spurts out a couple of times a day!
Home to fun and enthralling traditional craftsmanship, the things to do in Kagoshima know no limits! Fulfill your heart's desires hiking a volcanic mountain, walking between walls of whale sharks at the Kagoshima aquarium, and much more on the perfect Kagoshima bucket list!
1. Meditate in the greenery of Yakushima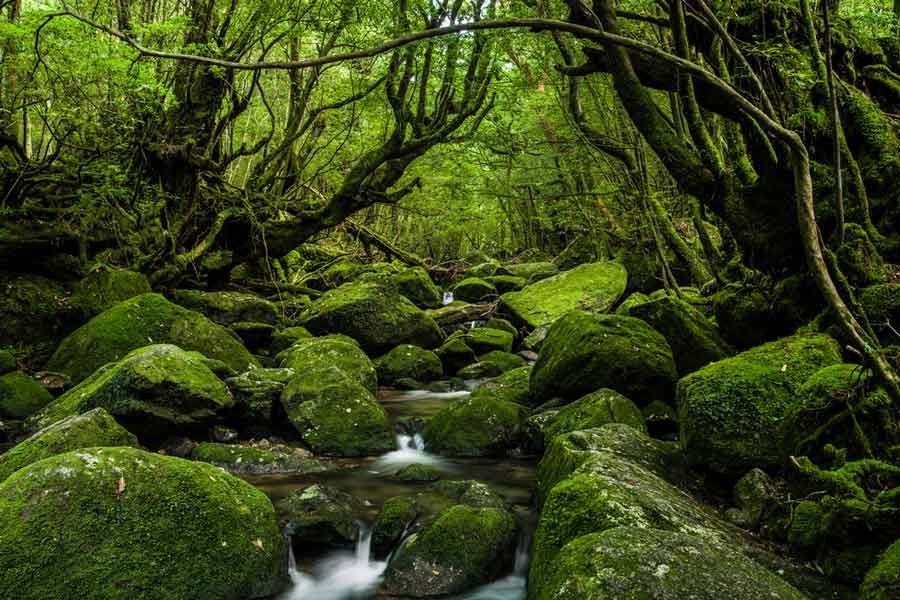 A paradise of cedar trees, chirping birds, and sun-bathing beaches, Yakushima island ensures priceless memories.Take selfies at the beautiful spot Shiratani Unsuikyo, basking in the reflection of waving trees!
2. Sakurajima: Beautiful volcanic pleasure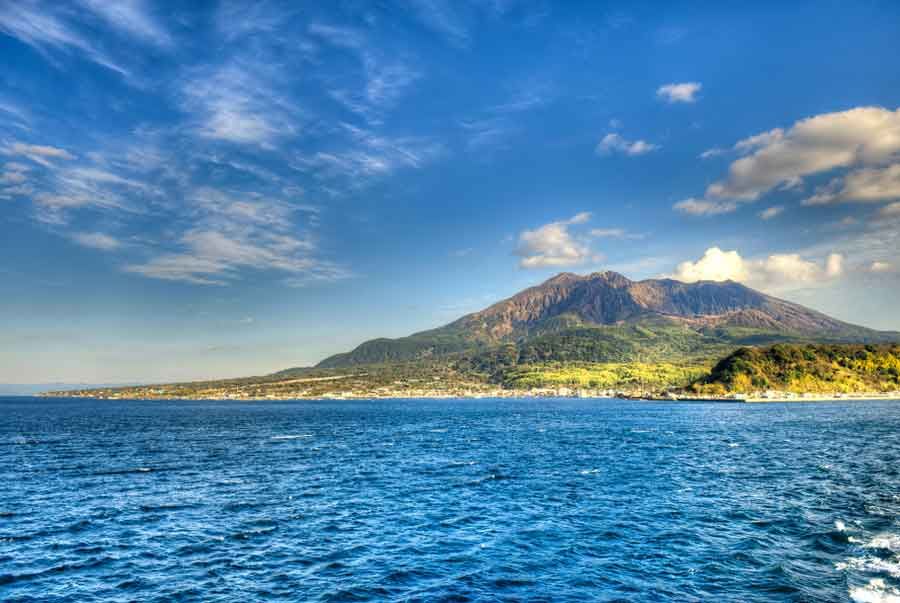 Sitting in the silent distance of Kagoshima city, Sakurajima is an active volcano that regularly rumbles to life with steam! Admire the volcanic activity and the enchanting silhouettes of sunsets!
3. The blue paradise of Yoron island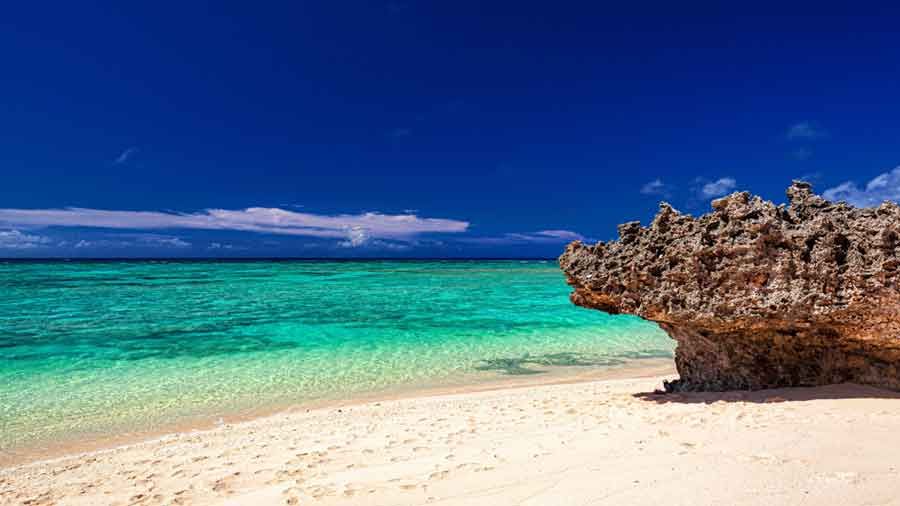 Ripples of beautiful turquoise lick Yurigahama beach on Yoron Island, providing heavenly views and shores. Go snorkeling, wakeboarding, and take up SUP adventures in refreshing breezes.
Enjoy the White Sand Beach (Yurigahama) and Snorkel with Turtles in the Beautiful Sea of Yoron Island
Yoron, Kagoshima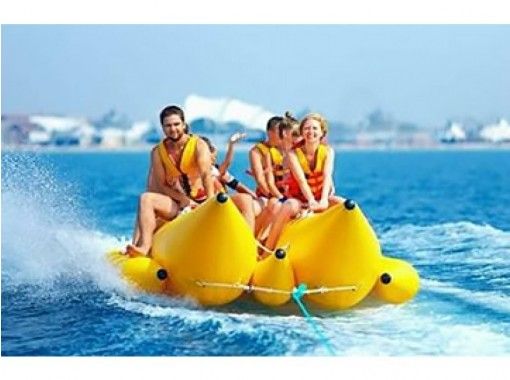 Enjoy Fun Water Experiences with Friends and Family and Run Through the Sea of Yoron with a Towing Tube (Banana Boat)
Yoron, Kagoshima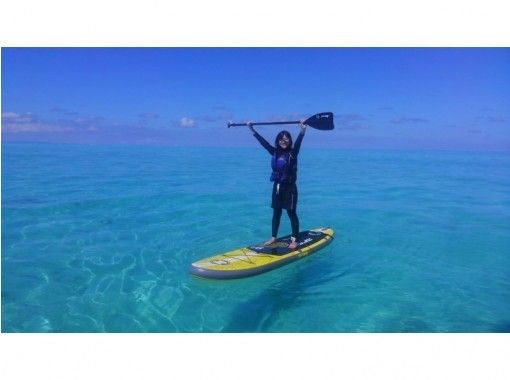 Cruise the Sea of Yoron Island with SUP and Enjoy Colorful Coral Reefs and Tropical Fish
Yoron, Kagoshima
4. Walk beside whale sharks at Kagoshima aquarium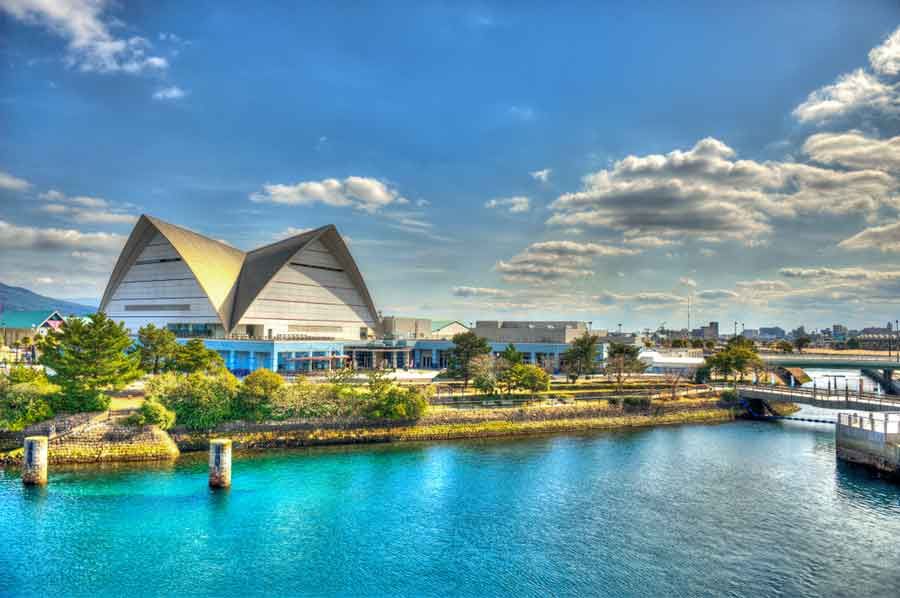 The Kagoshima aquarium takes visitors into the world of the deep blue sea.Stand right up against whale sharks and swirling schools of fish as walk you in corridors of water, then sit down to a splash showing by acrobatic dolphins later on!
5. Ibusuki sand bath: A warm embrace of relaxation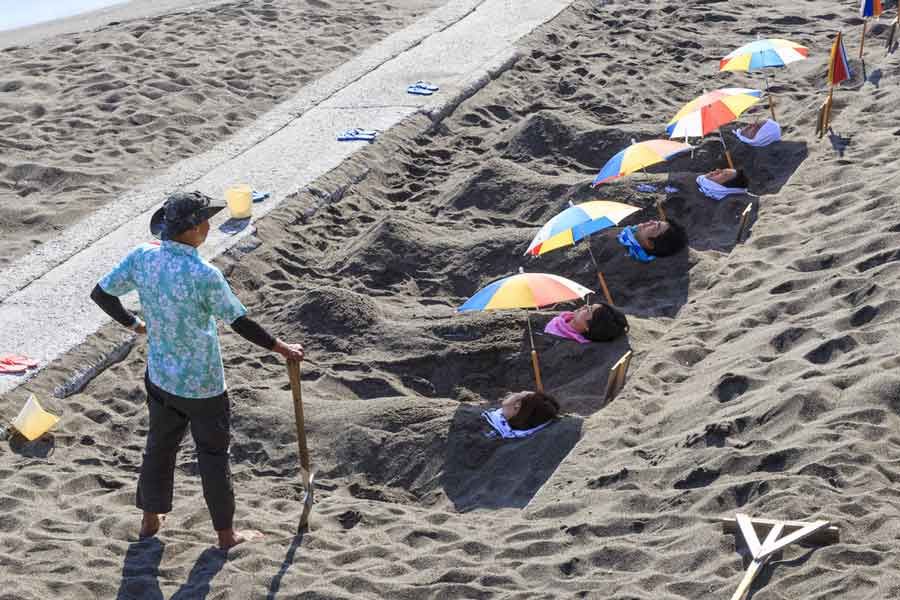 An Ibusuki sand bath is said to have benefits for your skin health.Bury your body in the sand, and feel the weight of the world lift off your shoulders at the warm hug of hot spring-heated Ibusuki onsen sand.
6. Pray for your cat at Senganen garden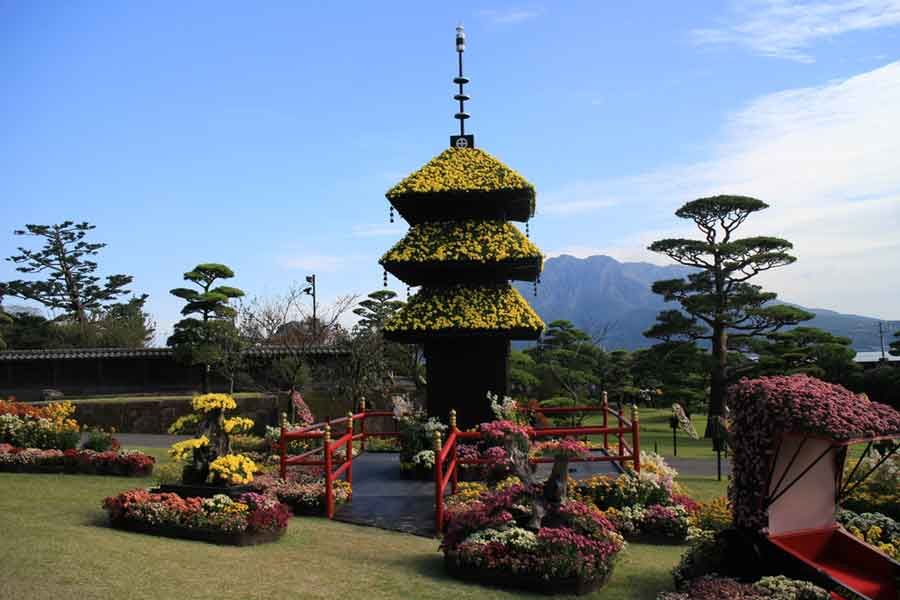 Home to a cat shrine and the liveliest shades of pink and green, the Kagoshima Senganen garden is a blissful haven.Spend time walking across ponds of koi fish and admiring the meticulous patterns of vegetation!
7. Amami Oshima island diving experience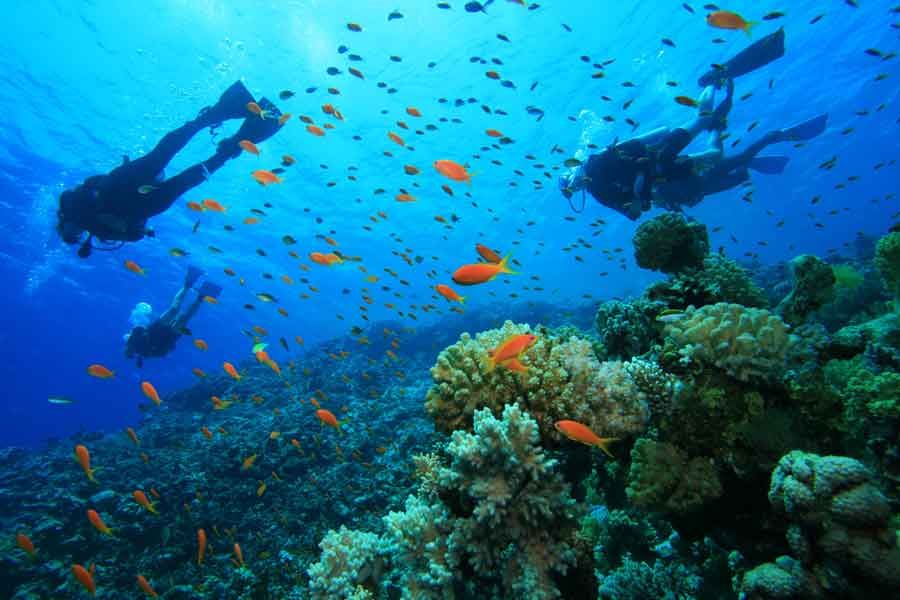 Scuba diving around Amami Oshima island entails sea turtle adventures, and clear waters colored by the hues of speedy tropical fish. Explore the rich marine life below the waves!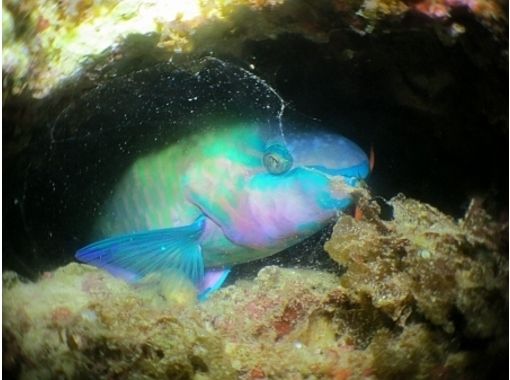 Night Diving Experience: Guide to the Mysterious Night World! (Underwater Camera Free Rental)
Amami, Kagoshima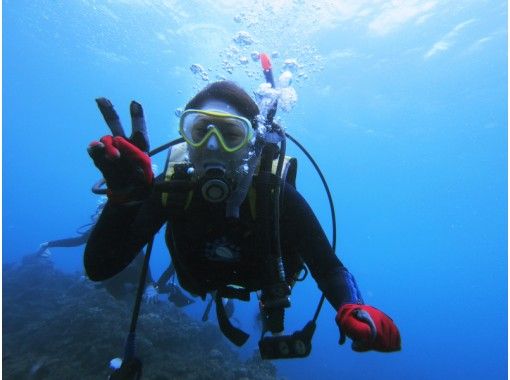 Explore the Marine Life of Amami Oshima with Diving Adventure (Half-day Course)
Amami, Kagoshima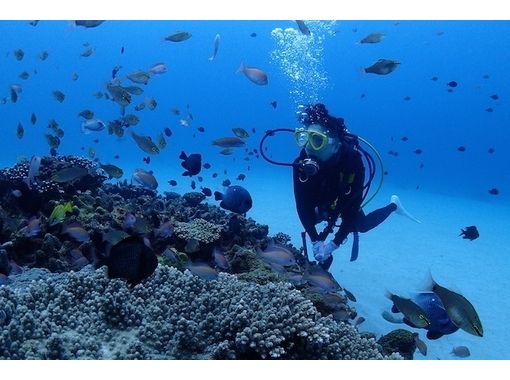 Enjoy the Sea of Amami with a Beginner-Friendly Diving Experience
Amami, Kagoshima
8. Mount Kaimon offers scenic hiking routes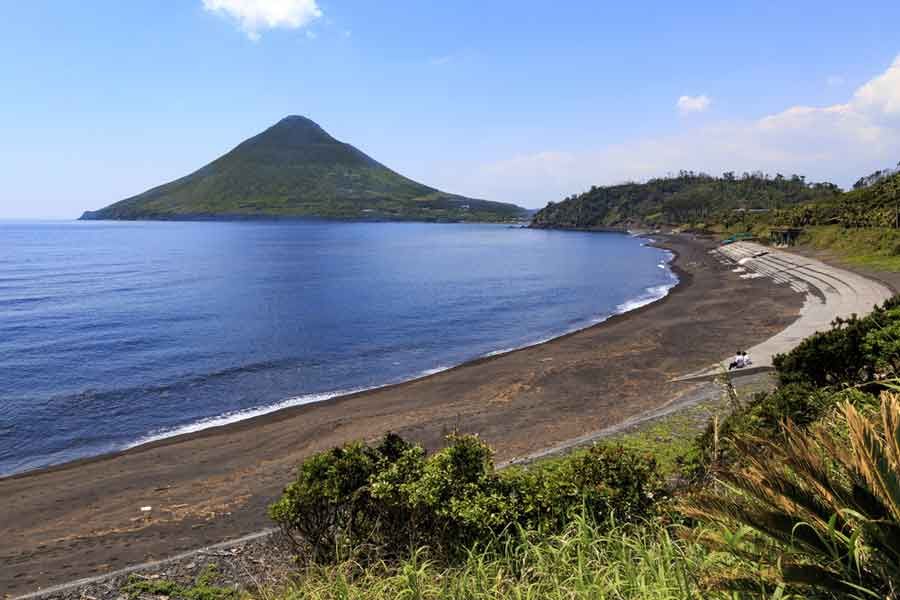 Whenever hiking in Kagoshima, detour at Mount Kaimon. Bearing an uncanny resemblance to Mt Fuji, Japan's tallest mountain, Kaimon provides hikes in the background of the bluest of waters and a charming cityscape on the opposite side!
9. Splendid Yakushima water sports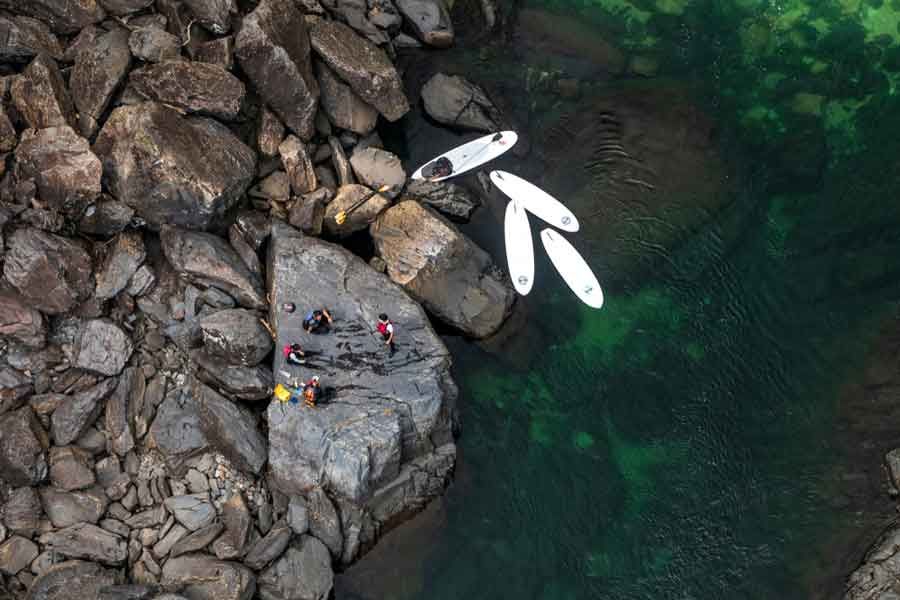 Kayak between banks of mangrove on a Yakushima trip across a green river.Get out of the cold water and into the soothing heat of a sun-soaked Yakushima beach!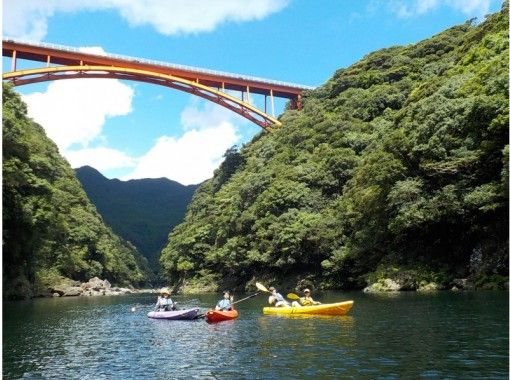 Enjoy the Beautiful Nature of Yakushima with a Kayaking Adventure (Half-day course)
Yakushima, Kagoshima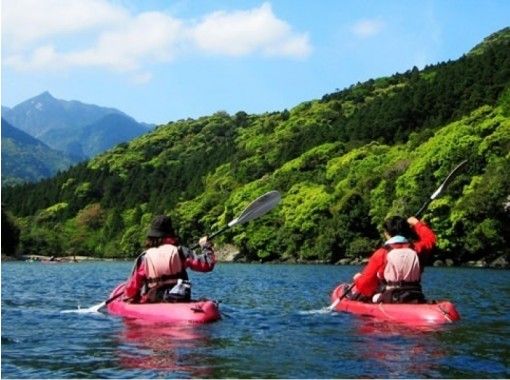 Relish the Breathtaking Nature and a Leisurely Kayaking Tour at Miyanoura River (Beginner-friendly, half-day course)
Yakushima, Kagoshima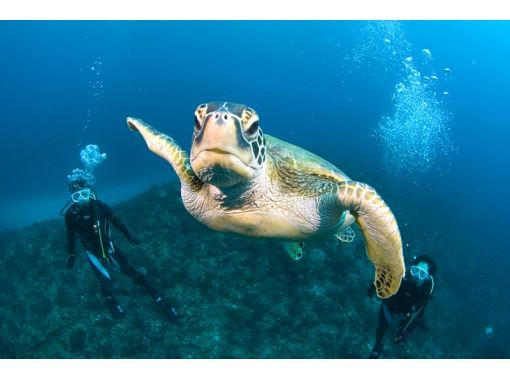 Dive into the Underwater World of Yakushima and Discover Various Fish Species and Marine Creatures (Beginner-friendly, 2-dives course)
Yakushima, Kagoshima
10. Lake Ikeda: Home to a giant serpent?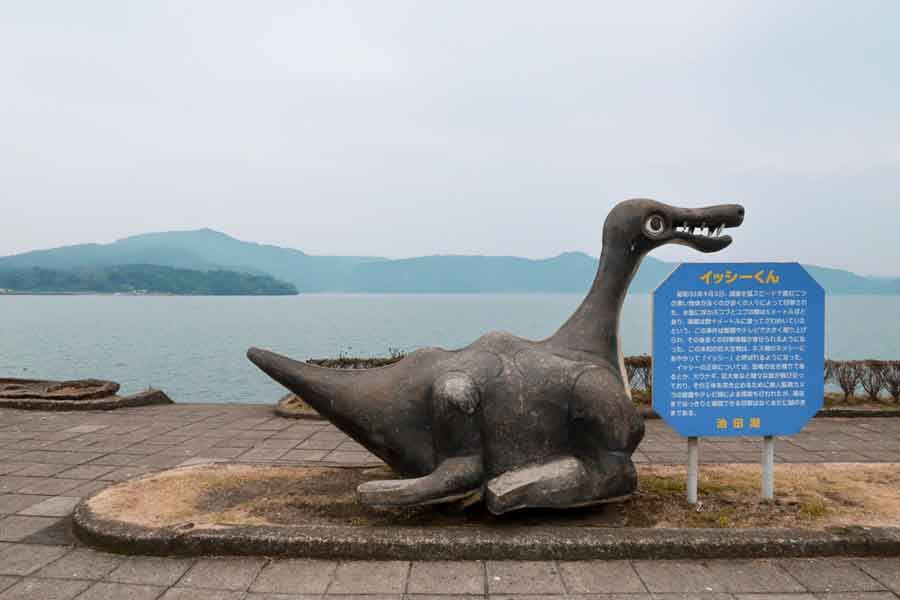 Dinosaurs might be extinct, but Lake Ikeda holds myths of a giant eel that might be the last of its kind! Admire the Issie-kun sculpture dedicated to its image and the sprawling nature that includes snippets of Mount Kaimon!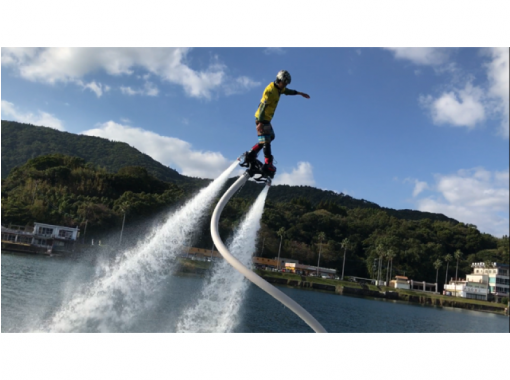 Take on a Flyboarding Experience at Lake Ikeda
Ibusuki, Kagoshima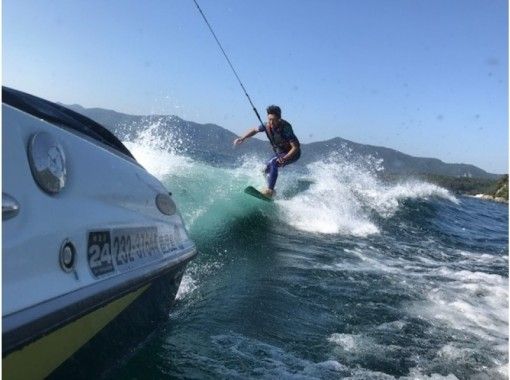 Exhilarating Wake Surfing Adventure (Beginner-friendly Plan)
Ibusuki, Kagoshima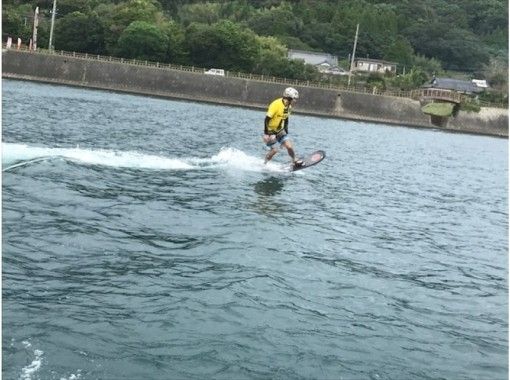 Hoverboard Over Lake Ikeda with Your Friends and Family for an Unlimited Fun Water Adventures!
Ibusuki, Kagoshima
11. The best views at Shiroyama Park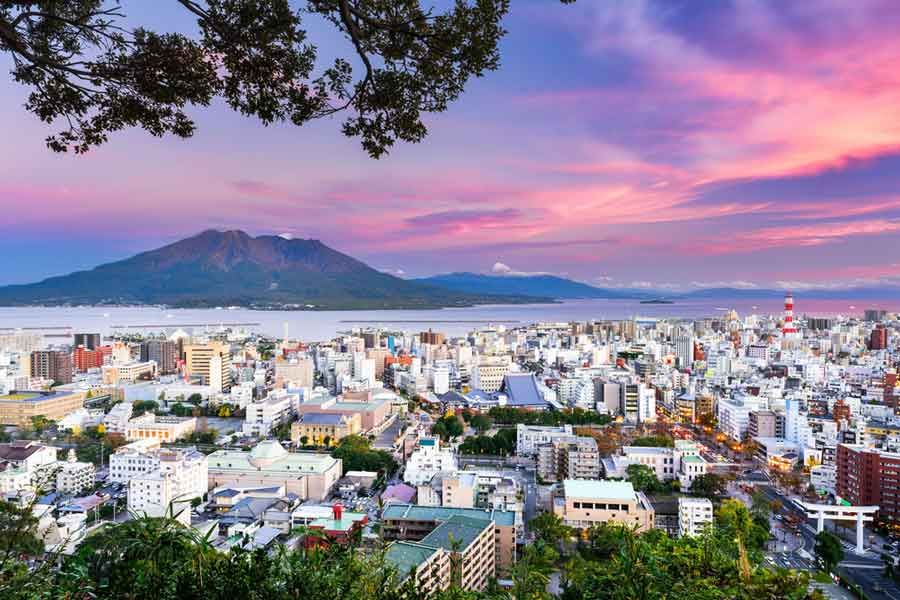 With Sakurajima to one side, the rooftops of Kagoshima city to the other; the views from the observation deck at Shiroyama Park are to die for, as is the spring's sakura!
12. Isso Beach Yakushima: A blissful escape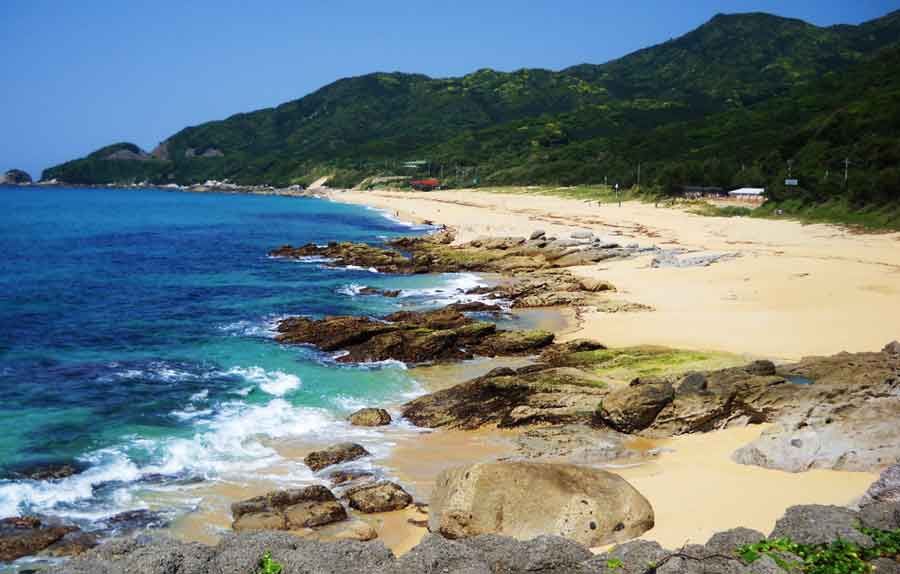 Isso Beach Yakushima offers an idyllic atmosphere of green hills sinking into blue waters that blanket ashy shores.Bask in the sun and enjoy an afternoon of snorkeling and picnicking!
13. A scenic Kagoshima ferry tour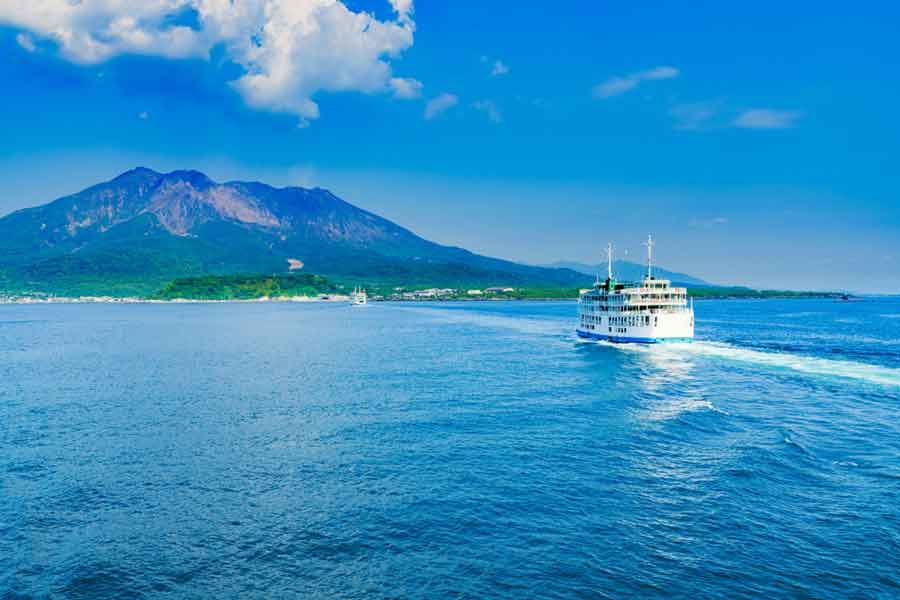 The beauty of the Sakurajima volcano can be viewed from nearby parks.For none of the hiking effort, a Kagoshima ferry tour promises glorious scenes up-close!
14. Pray to the gods at Kirishima Jingu shrine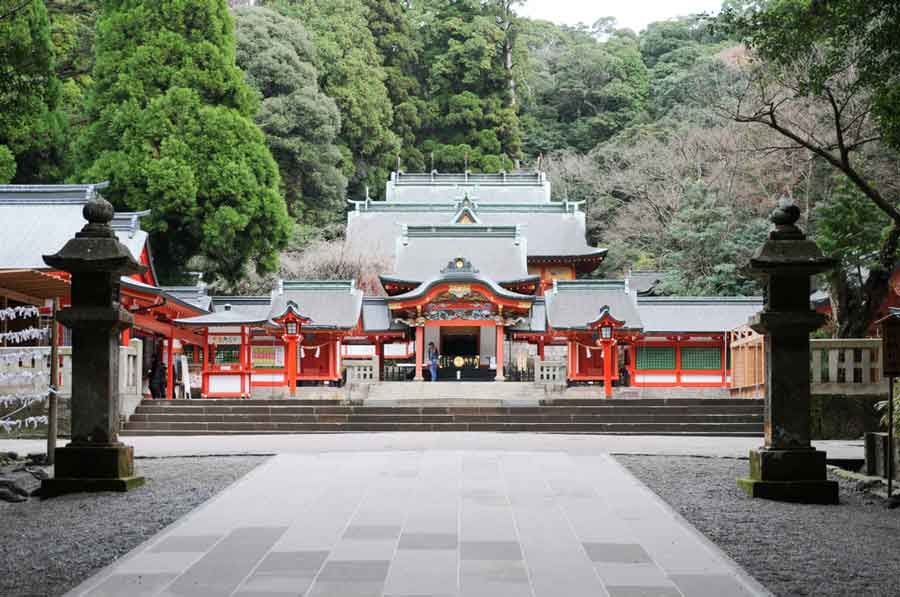 An impressively constructed Shinto shrine commemorating Kirishima's deities, the Kirishima Jingu shrine features a large red torii gate and Edo buildings that go perfectly with the pale pink of sakura!
15. Ruins of Kagoshima castle: History in stone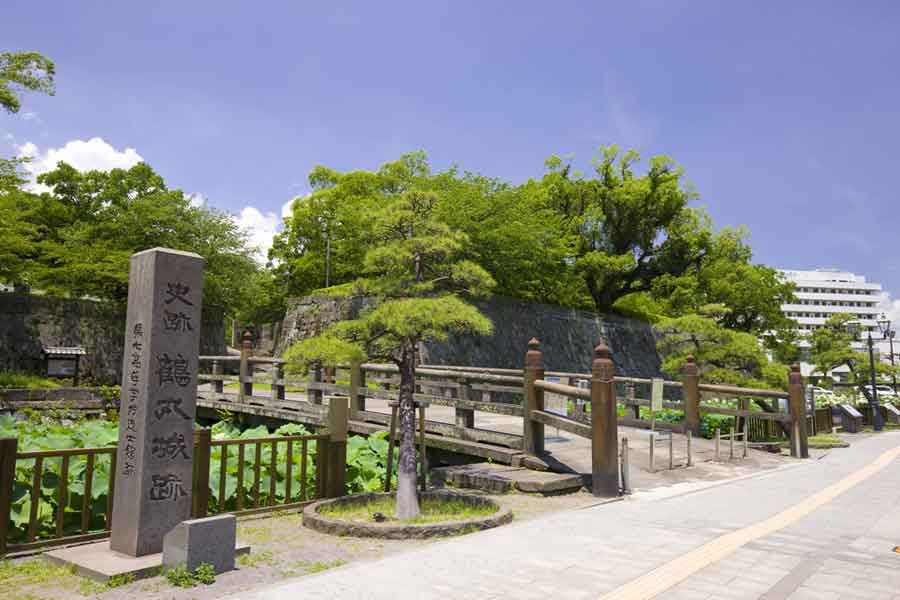 Uncover what remains of Kagoshima castle, a "humble" abode constructed by a daimyo afraid of building too large a castle to attract the attention of the shogunate.Walk around the rustic stone walls and water moat!
16. Mt. Miyanoura: A stairway to heaven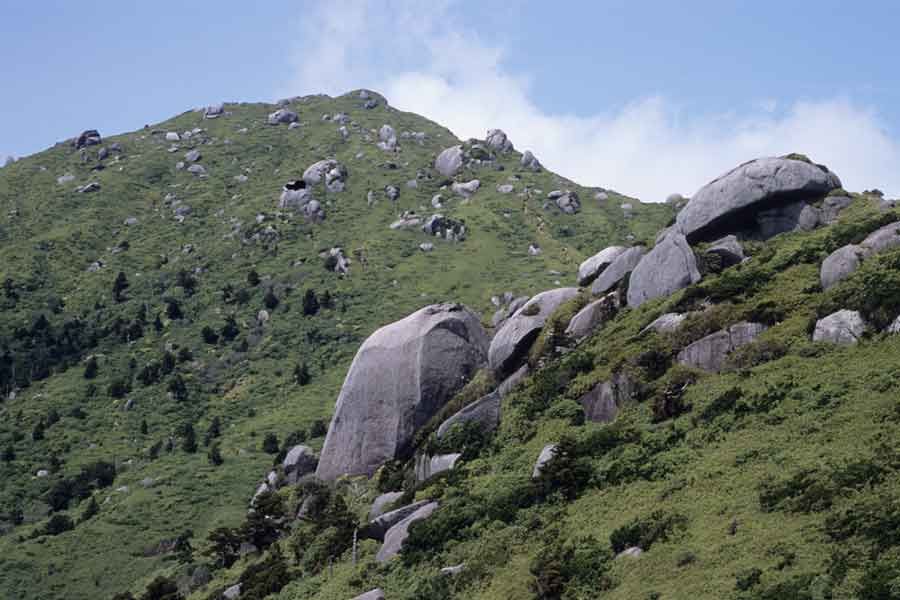 Life is truly a series of peaks and valleys at Mt. Miyanoura, a place of overwhelming green appeal and where land reaches into the clouds as if peeping into the heavens!
17. Amami Oshima island kayaking tours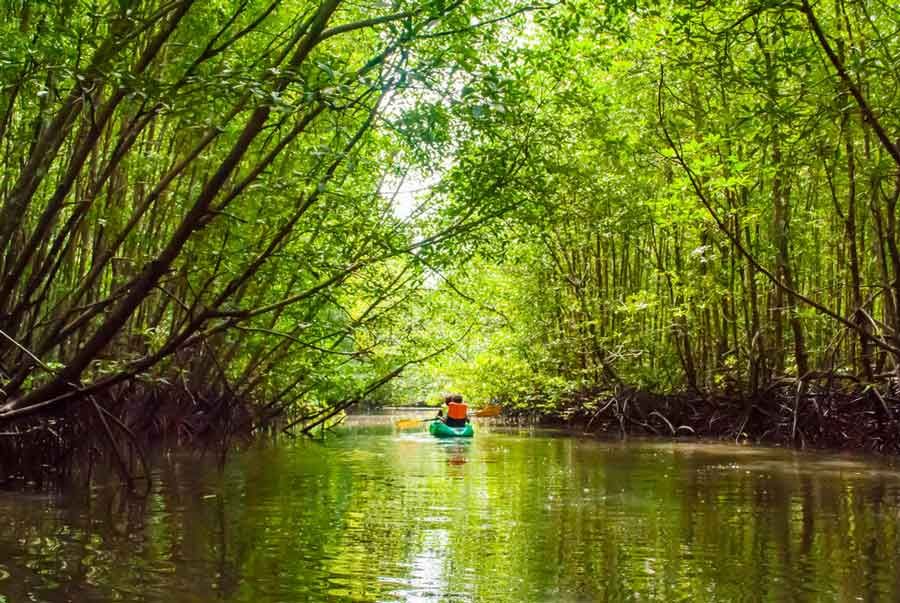 Exchange pleasantries with sea turtles and fish playing in the corals on Amami Oshima tours involving canoeing on transparent waters.Soak in the sun on white beaches!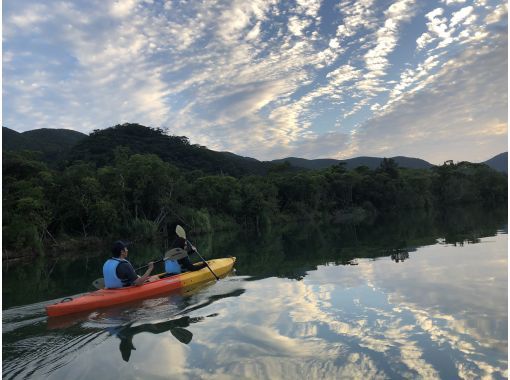 Adore the Beautiful Nature of Amami in a Breathtaking Sunset Mangrove Canoeing Experience
Amami, Kagoshima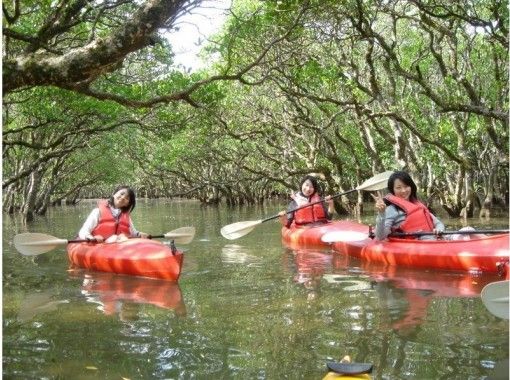 Enjoy a Leisurely Amami Oshima Beautiful Mangrove Canoeing Tour (Fresh local seafood meal included)
Amami, Kagoshima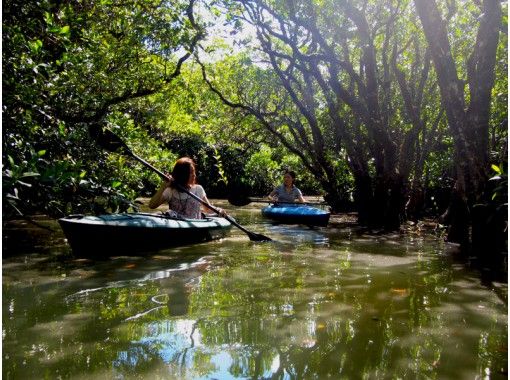 Experience One-Day Snorkeling Tour and Mangrove Canoeing Exploration
Amami, Kagoshima
18. Granite meets water at Senpiro falls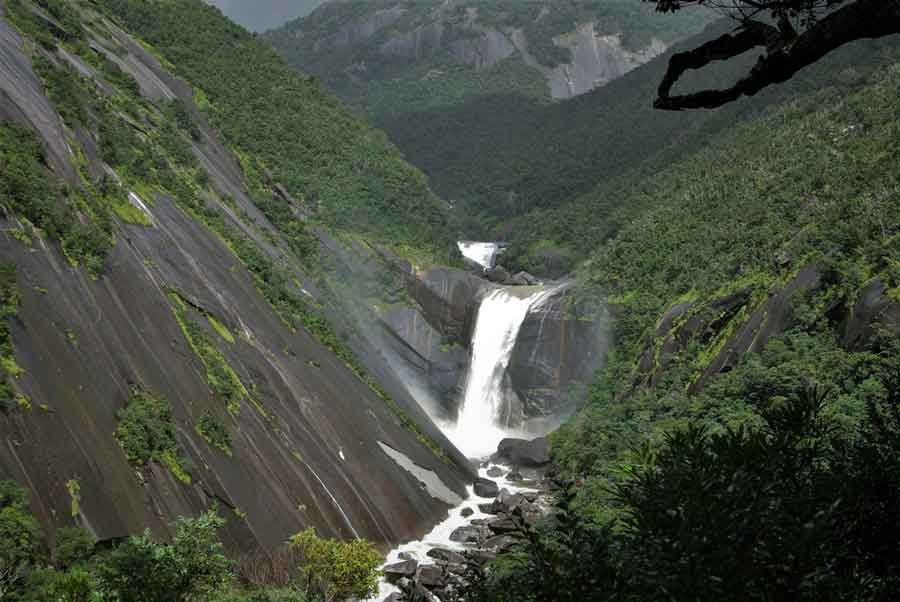 Gushing over a massive canvas of granite, the Senpiro falls are a sight for sore eyes! Watch 60m of falling water and the green patches that cling on for dear life on the steep elevation.
19. Amami Oshima tours: Yoga for breakfast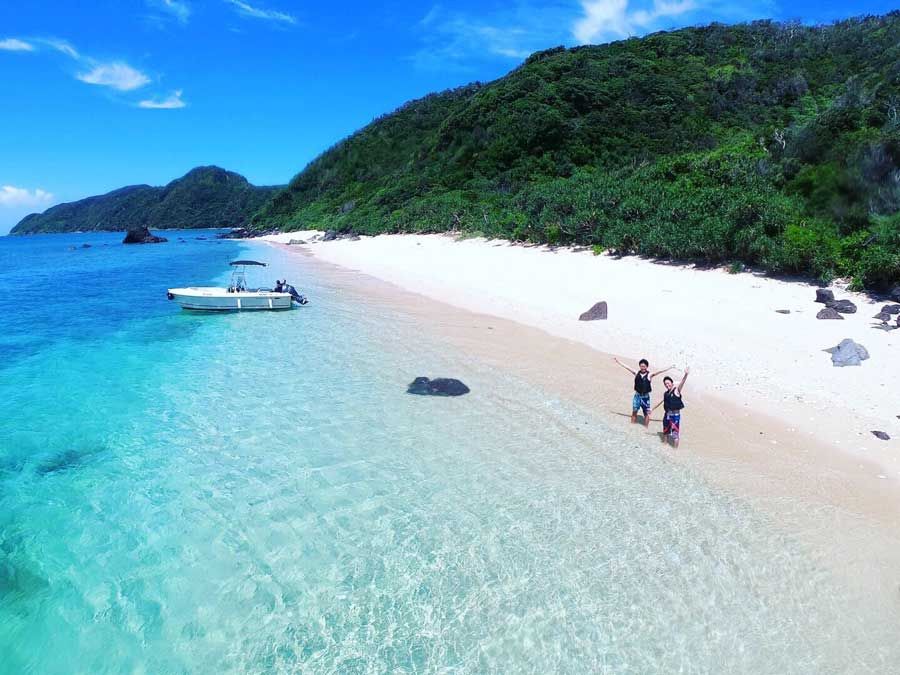 Short on ideas of things to do in Amami Oshima? Take a yoga lesson in the morning sun and picnic in the shades of a beautiful beach on Amami Oshima tours!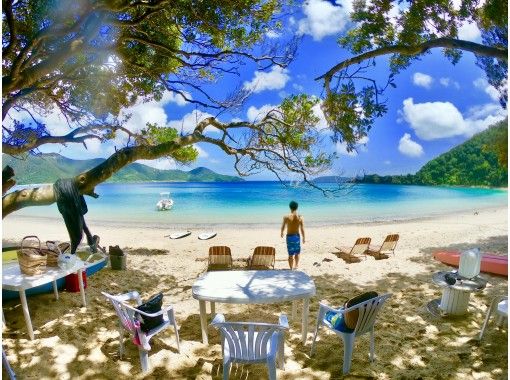 One-day Fun Experience in an Unexplored Beach in Amami Oshima That Can Only Be Reached by Boat with Water Activities (Beach Snorkeling, Towing Tubes, and SUP) (Lunch Included)
Amami, Kagoshima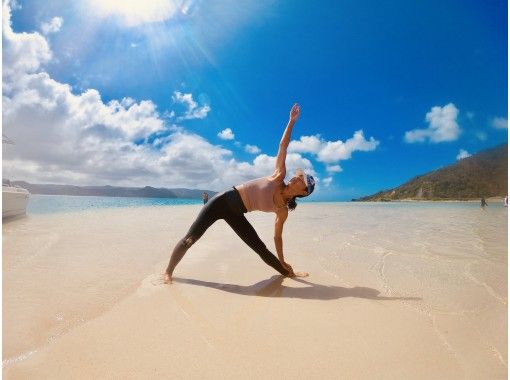 Enjoy the Nature of Amami with Amazing Yoga Lesson at Sunset or Sunrise
Amami, Kagoshima
20. Fall in love with scenery on Kagoshima trekking tours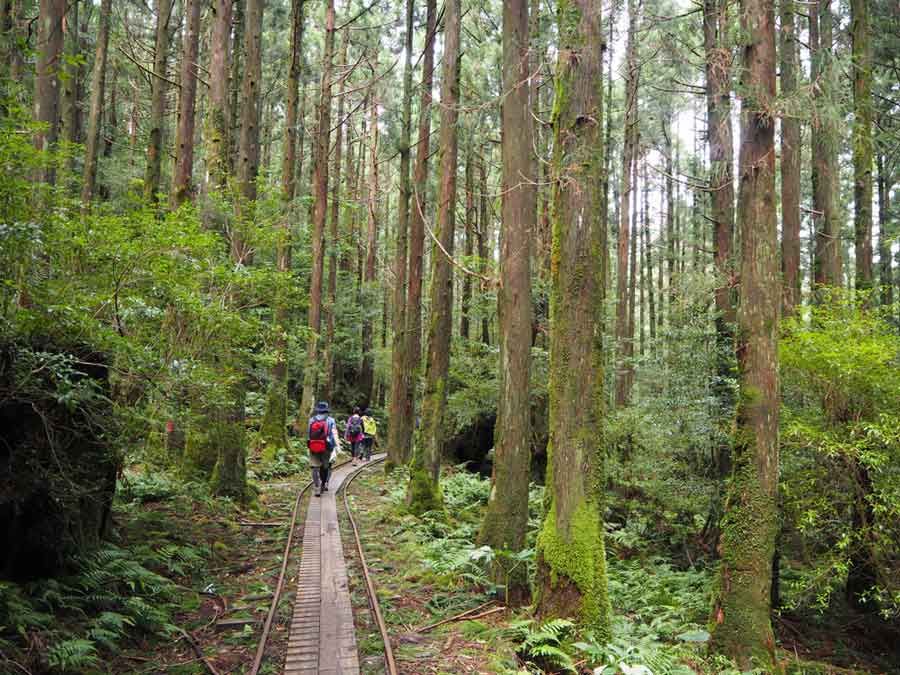 Brush aside lovely cedar trees on the most coveted Kagoshima trekking tours as you journey across famous forests in Yakushima. Enjoy priceless moments in nature!
21. Kagoshima crafts workshops: Create the traditional way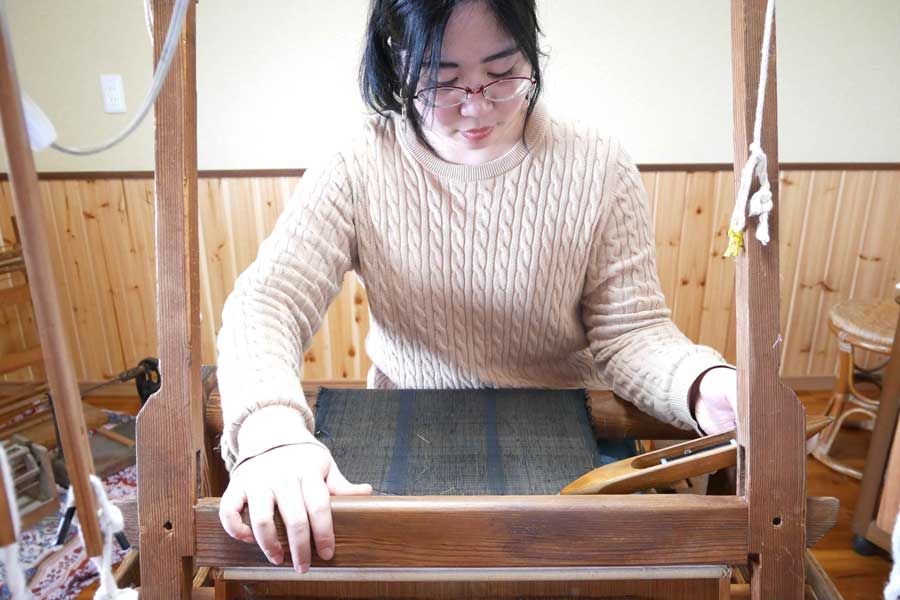 Have you ever been to Kagoshima crafts workshops? You'll love the Rokuro pottery experience at Miyama and weaving Oshima Tsumugi yarn into beautiful straps!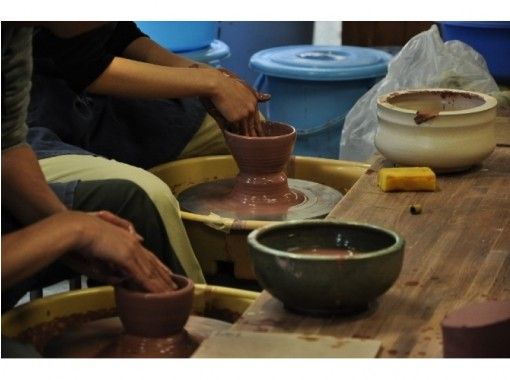 Rokuro Pottery Workshop at Miyama Ceramics Museum
Hioki, Kagoshima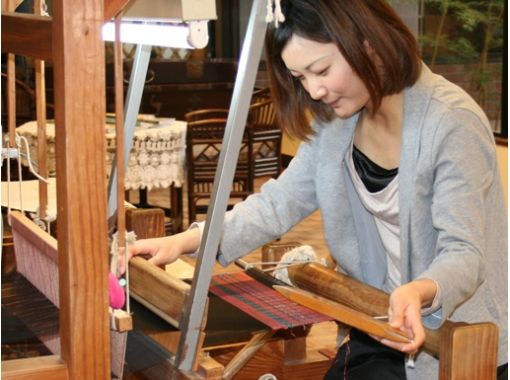 Traditional Oshima Tsumugi Weaving Experience Using a Handloom
Nanei, Kagoshima
22. Famous foods of Kagoshima: Kurobuta (Black pork)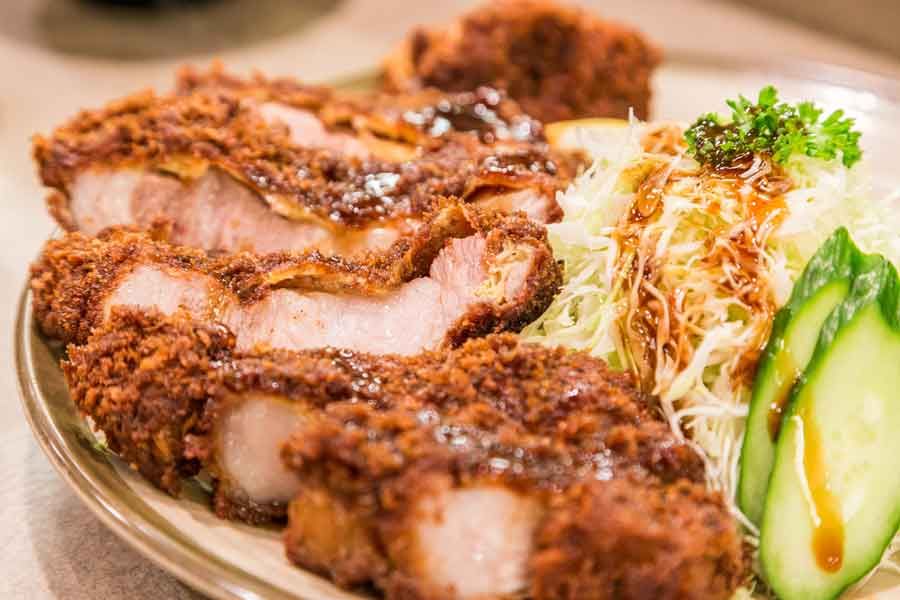 Kurobuta, otherwise known as black pork because of the animal's skin, is a rare meat delicacy that has had a train named in its honor! Be sure to try out this Kagoshima famous food!