20 Best Things to do in Yamagata | Bucket List Ideas | Attractions | Activities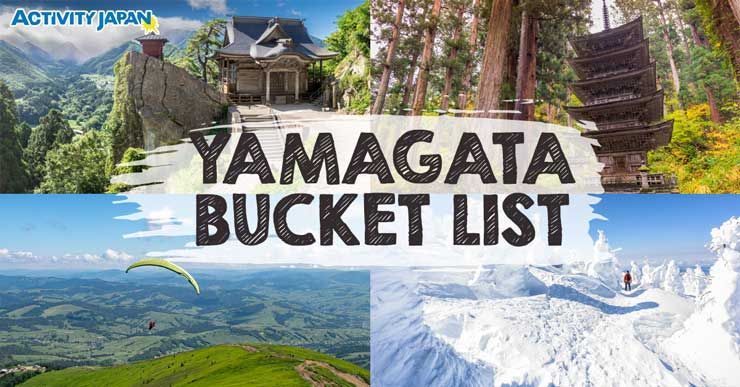 The list of awesome things to do in Yamagata knows no limits, with the prefecture offering many holiday ideas that are as just as massive as the region itself. Natural landmarks like the Mogami river, Yura coast, and the revered trio mountains of Dewa Sanzan, with each representing the past, present, and future, usually spearhead the wishes of many who journey here, continuously turning heads with impressive nature, intriguing legends, and rich histories.
For lovers of Japanese martial arts, there are also plenty of things to do in Yamagata. Home to samurai establishments honed in the image of Hayashizaki Shigenobu, the pioneer of Iaido, you're guaranteed a peek in to well-preserved samurai swordsmanship. Pottery enthusiasts, meanwhile, will have their hands full with classes while winter sports lovers will have great fun across famous ski resorts such as Zao that ensure your winter is anything but cold!
More wonderful things to do in Yamagata also entail a night out dining under the stars, diving with pelagic fish off Yura coast, and hot spring baths across famous onsens. Please fasten your seat belts as we take you on a rollercoaster of the Yamagata's best offerings !!
1. Meander across fairytales in a Mogami River boat tour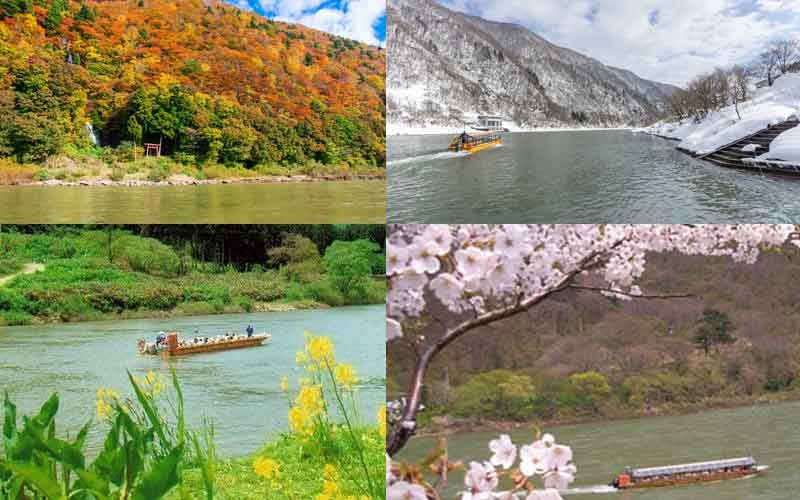 Herald by many as the mother river of the Yamagata prefecture, Mogami river breathes beautiful life and color into the plant life wherever it flows. It makes for the perfect cruises!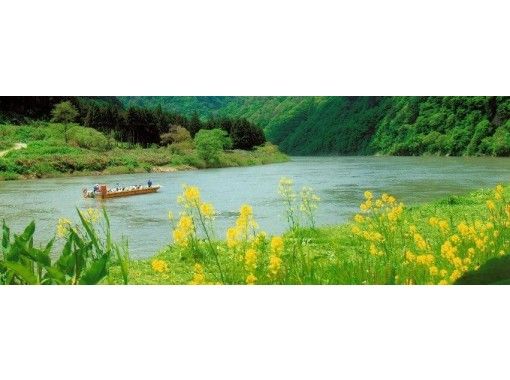 Enjoy the Colorful Seasonal Nature Scenery of Mogami River on a Boat Tour!
Tozawa, Yamagata
2. Master the ways of the soil with ceramic pottery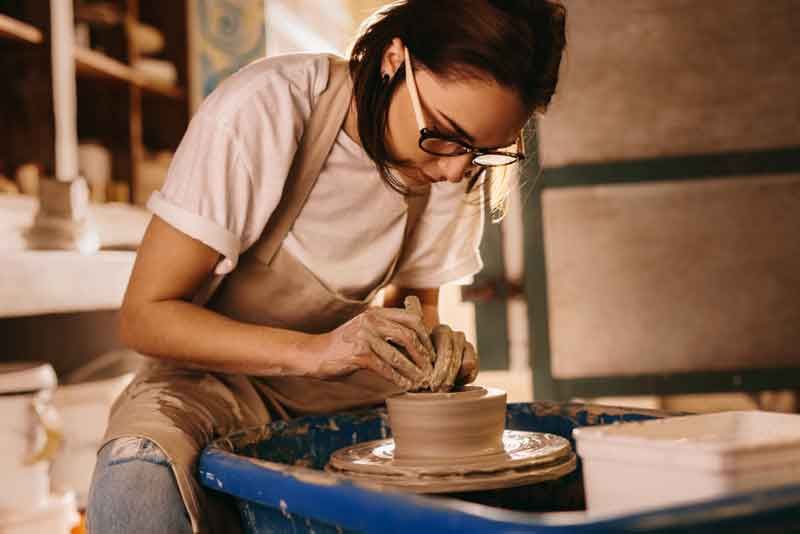 Pottery may be a forgotten art to some, but Yamagata's Tendo city and Shirataka town treasure this heritage that has been passed down centuries. Join classes for the ultimate courses in molding and more!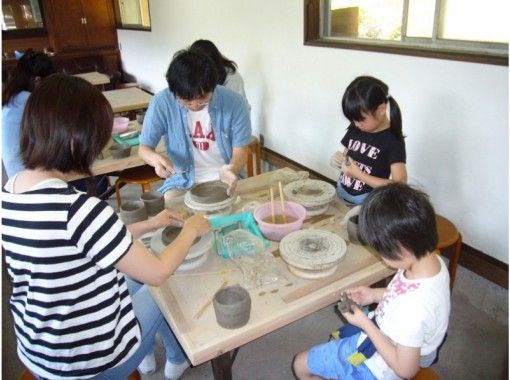 Enjoy Ceramics Pottery Experience on Your Way to the Famous Sightseeing Spot in Yamadera!
Yamadera, Yamagata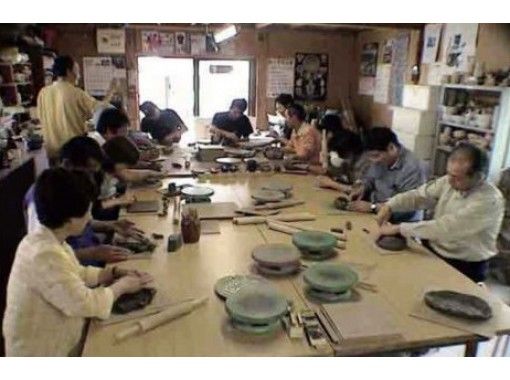 Design Your Own Creative Shapes with Your Hands in a Beginner and Family Friendly Pottery Experience!
Tendō, Yamagata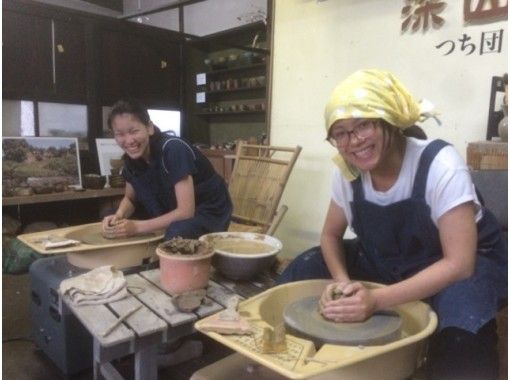 Beginner-Friendly Pottery Experience Using an Electric Wheel!
Shirataka, Yamagata
3. Paragliding Yamagata: Endless beauty from the sky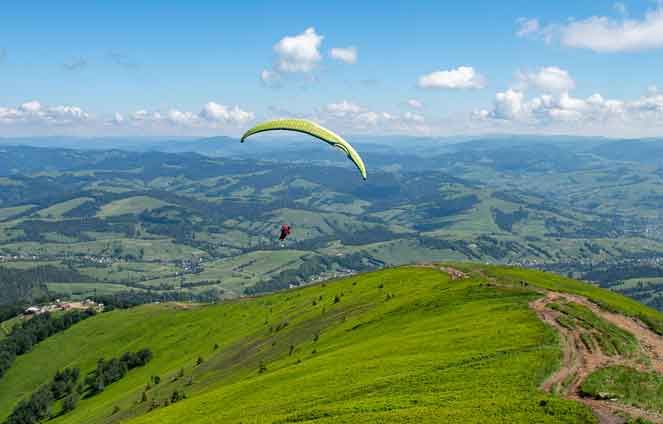 A paragliding experience in Nanyo shows you the world of green plains and wonderful architecture shadowed by clouds that are almost at your fingertips. Shirataka's beautiful landscapes are also on the menu!
Tandem Paragliding Flight Experience from an Altitude of 500m with an Experienced Instructor!
Shirataka, Yamagata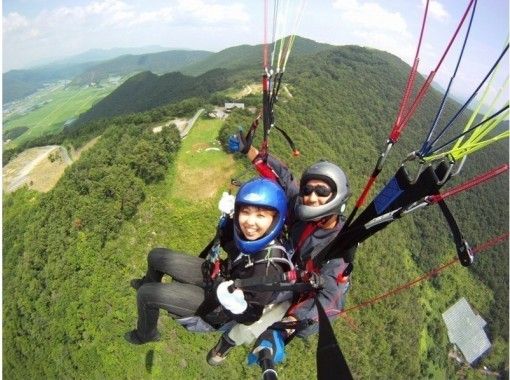 Enjoy the Superb Views of Nanyo Sky Park on a Tandem Paragliding Flight Experience!
Nanyo, Yamagata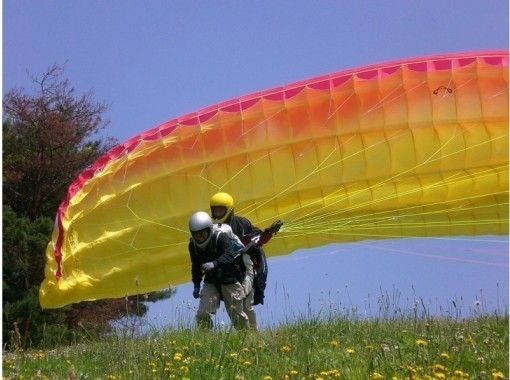 Recommended for Beginners! Tandem Paragliding Experience (Two-Seater Flight)
Nanyo, Yamagata
4. Diving with pelagic fish in Yura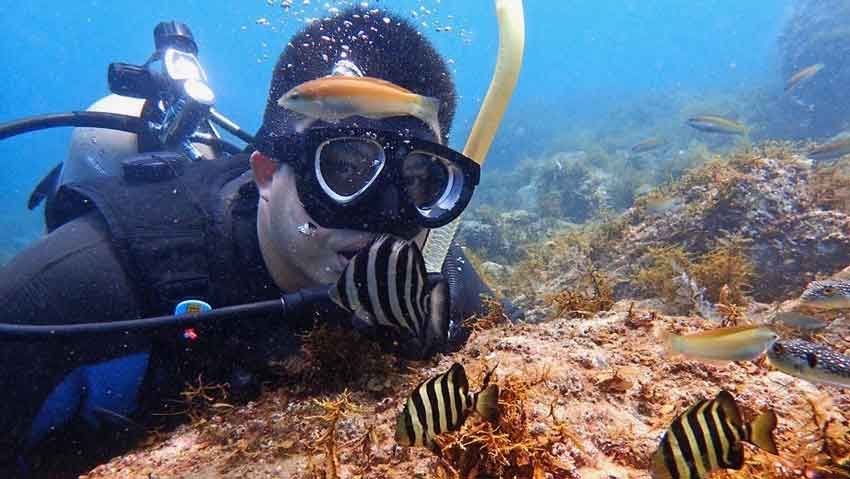 Yura coast is famous for the Sea of Japan and the magical sunsets over it. Divers can also enjoy spending time with anchovies, sea breams, colorful trout, and salmons in an expansive underwater world!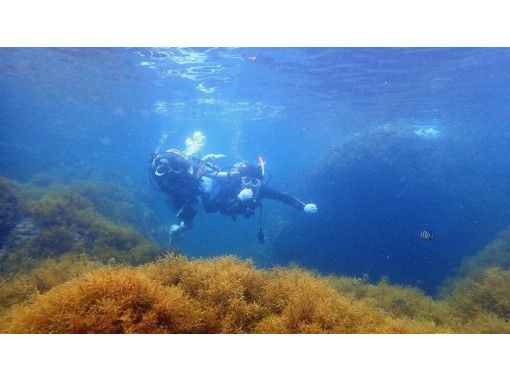 Learn the Skills to Obtain an Open Water Diving Certification (Minimum 2 Days Course)
Tsuruoka, Yamagata
5. Explore the culinary riches of Sagae on a foodie tour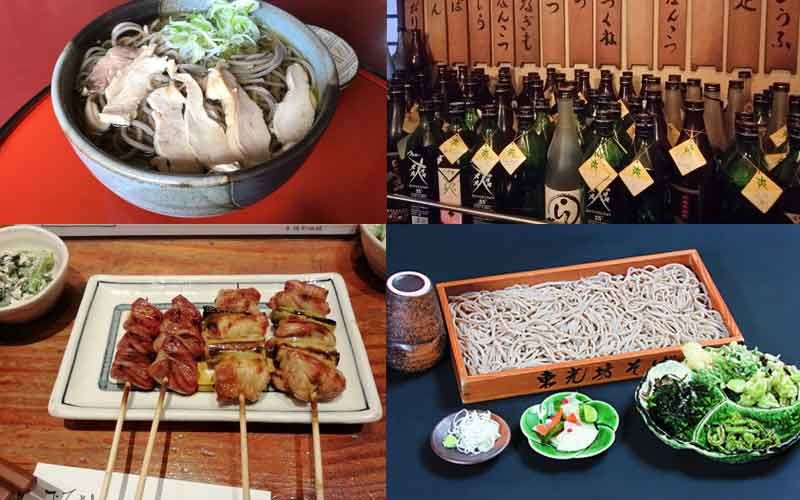 From crisp meat barbecues and skewered yakitori chicken to soba noodles, delicious vegetable recipes, and rice wines, a foodie tour of Sagae has something for everyone!
Explore Sagae in a Night Foodie Tour: Enjoy Local Dishes and Drinks with Like a Local!
Sagae, Yamagata
6. Hijiori onsen: Baths like no other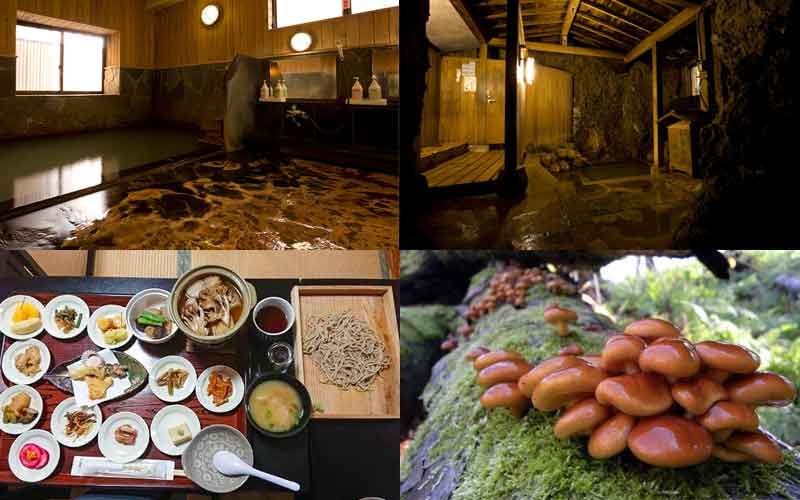 Hot spring bathing is more than just about taking baths; it's a relaxing practice with deeper meaning spanning into culture and spirituality. Your stay in a hidden mountain village at Hijiori onsen will open your eyes to many pleasures!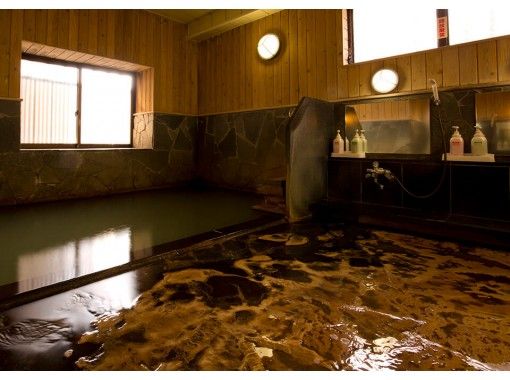 Stay Overnight at a Traditional Hot-Spring Inn in a Hidden Mountain Village and Indulge in a Traditional Course Meal of Authentic'Shojin Ryori' (Shinto Vegetarian Cuisine)
Okura, Yamagata
7. A Tendo trip for your taste buds
Hitting the headlines for its special beef and seafood, Yamagata's Tendo is another exquisite location for a tasty tour. You'll be wowed by special sukiyaki and wagyu tempura, not forgetting two very popular brands of native sake!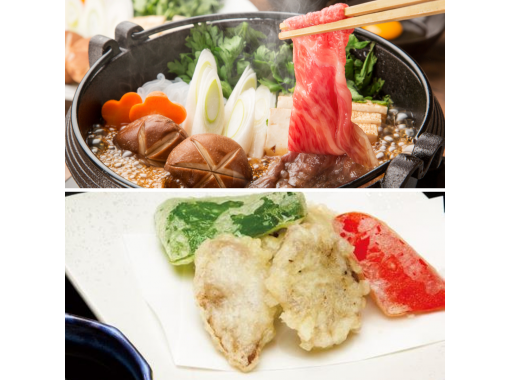 Indulge in a Tasting Set of Wagyu (Yamagata Beef) and Pair with Two Varieties of Delicious Local Sake!
Tendo, Yamagata
8. Zao onsen: Baths that reach into your soul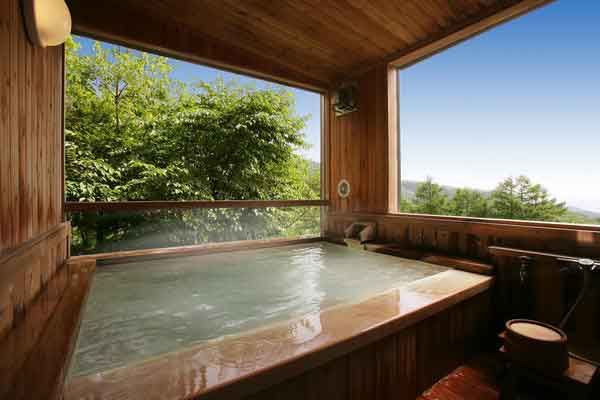 When the weight of the world leans heavy, retreat to the hot spring baths of Zao for a cleansing experience that goes beyond the physical. Nature walks around the premises are also just as nourishing!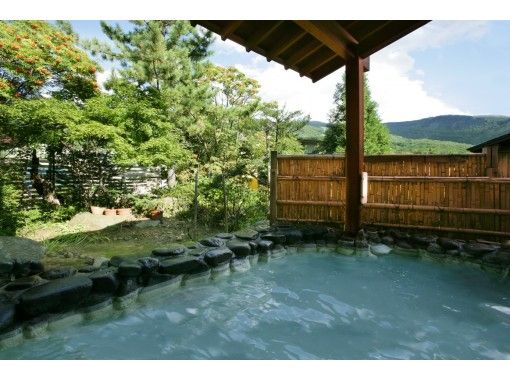 Guided Tour Around the Hot Spring Town: Relax in an Open-Air Bath, Public Bath, and Private Room!
Zaoonsen, Yamagata
9. Explore your martial arts fantasies in Murayama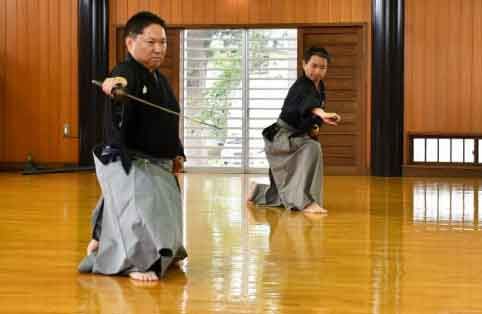 Murayama city is treasured as the cradle of Iaido and authentic samurai and martial arts experiences in general. Be part of private training sessions and amazing sword displays in a Hayashizaki shrine!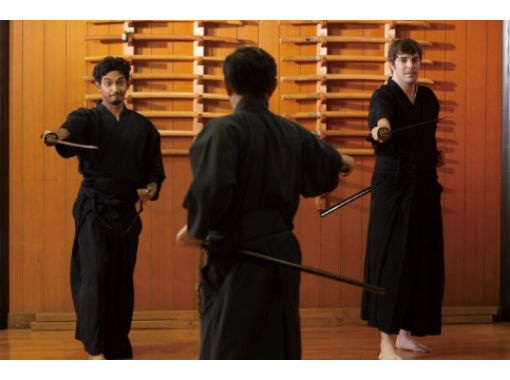 Practice the Japanese Martial Arts Iaido in a Real Samurai Experience at Hayasizaki Iai Shrine
Murayama, Yamagata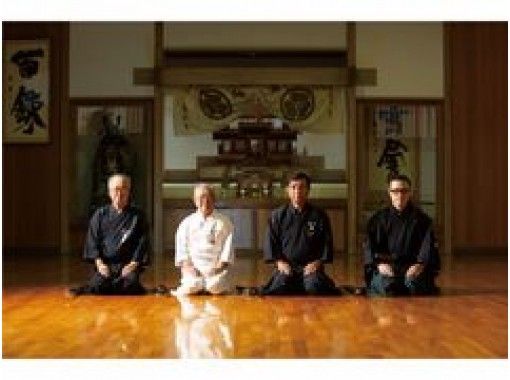 Authentic Samurai Experiences Including Iaido Performance Demonstration and Sword Practice in Murayama City, Yamagata!
Murayama, Yamagata
10. Enjoy priceless mornings at Yamadera temple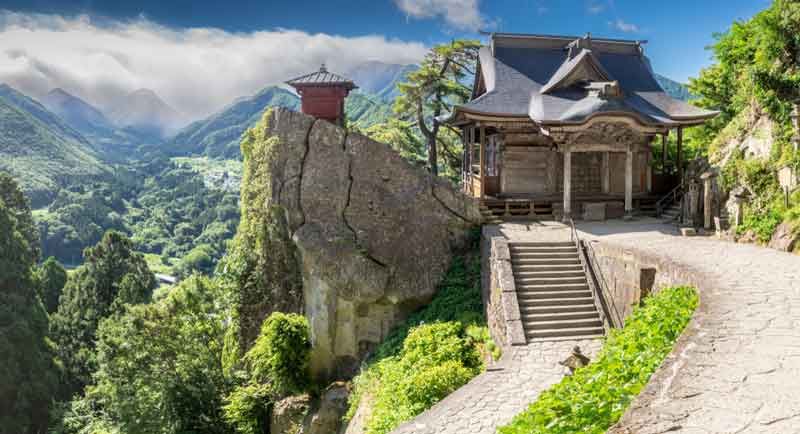 Watch as the sun greets the landscapes with gentle rays that glitter across the wet leaves at sunrise from a wooden promenade that provides a beautiful screen in nature's living room. Yamadera temple promises magical mornings!
Enjoy the Fresh Morning Air and Beautiful Views of Yamadera & Climb 1000 Steps to Serenity at Hojuzan Risshaku Temple!
Yamadera, Yamagata
11. Jellyfish and holy mountains in Tsuruoka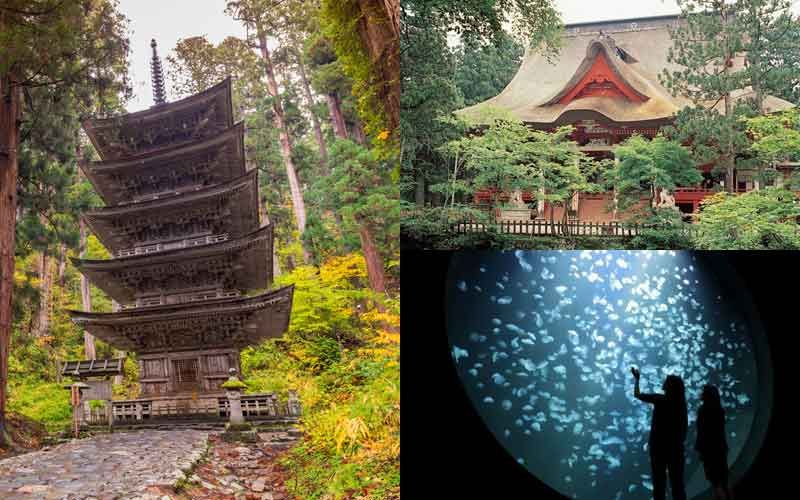 Tsuruoka city is the place to be for an unforgettable heritage anatomy of Japan. Visit the three sacred mountains of Dewa Sanzan before stopping over at the Kamo aquarium for viewings of 50 different types of Jellyfish and more!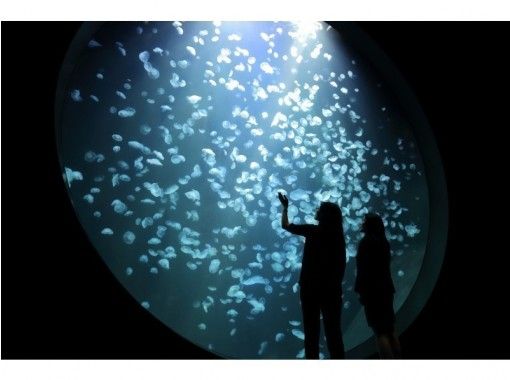 Guided Tour Around Tsuruoka City's Heritage: Mount Haguro, Dewa Sanzan Shrine, Kamo Aquarium, and More!
Tsuruoka, Yamagata
12. A night of Yonezawa beef under the stars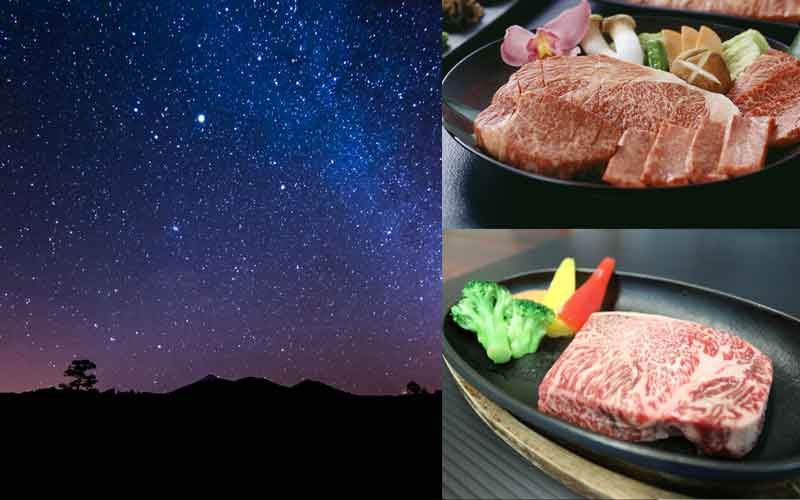 Dine under the chandelier of twinkling stars on a romantic dinner out with your special someone. The Yonezawa beef is just as memorable as the constellations above!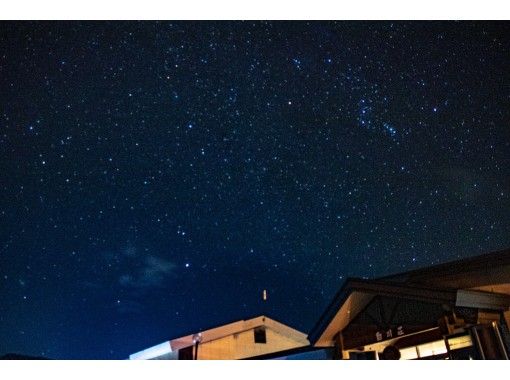 Stargazing Tour with Authentic Yonezawa Beef Dinner, a Specialty of Yamagata Prefecture!
Iide, Yamagata
13. A magical foodie tour of Sagae city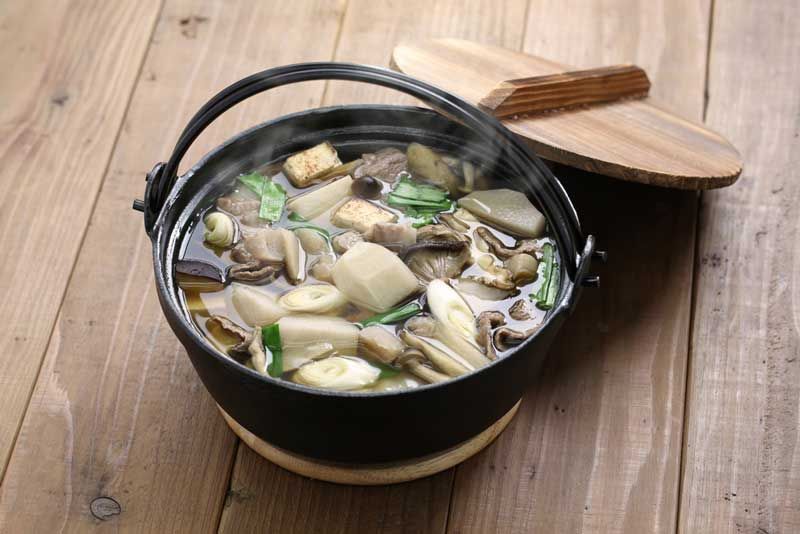 Yamagata continues to impress with its food culture, and this time that comes in the way of specialty simmered dishes tours in Sagae city, including beef potatoes and finger-licking udon noodles!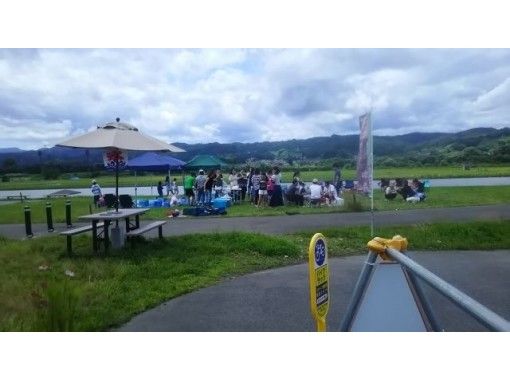 Savor Yamagata's Local Dish Imoni Hot Pot Made with Fresh Potatoes and Yamagata's Beef at Sagae City (One Drink and Dessert Included)
Sagae, Yamagata
14. Learn noodle-making tips for your recipe book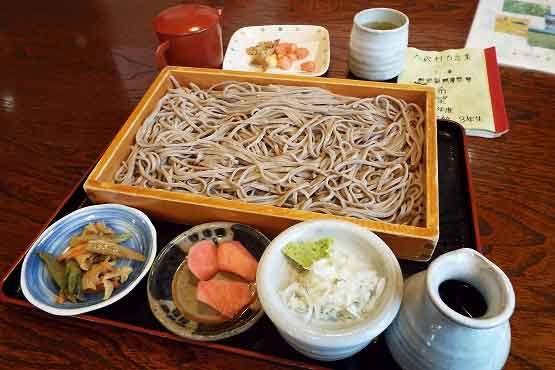 Speaking of noodles, you can also delve behind the curtains and into the kitchen as you unlock the secret to the best foods with bucket wheat noodle-making experiences in Okura village!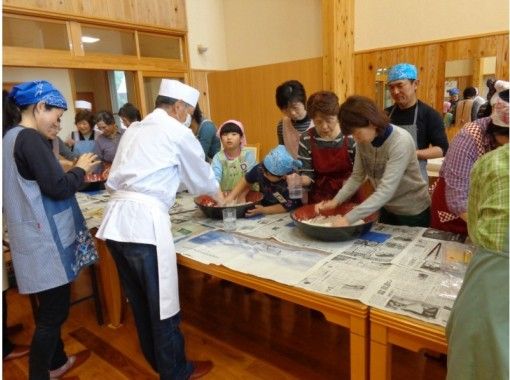 Enjoy Making Freshly Made Buckwheat Soba Noodles with Your Own Hands
Yuza, Yamagata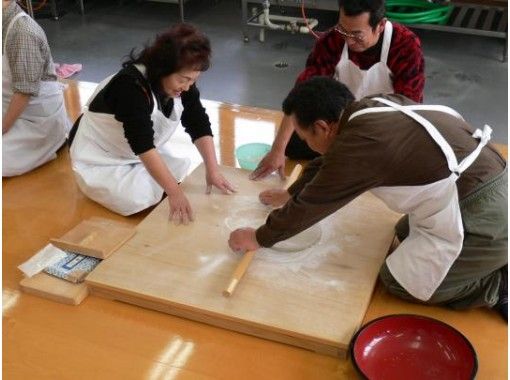 Soba Noodle Cooking Class in the Countrysides of Yamagata!
Okura, Yamagata
15. Live like a local at a traditional Japanese inn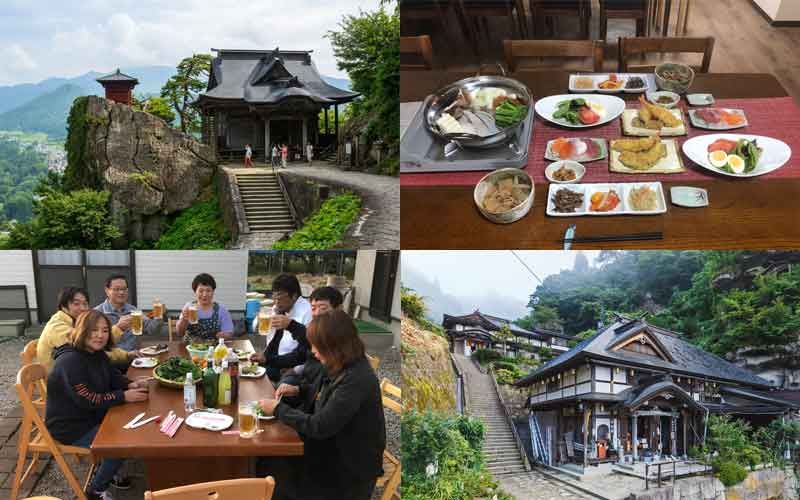 Get a taste of authentic Japanese life with a Minshuku bed and breakfast sleepover. Explore the area's riches that include a famous temple nestled within gorgeous autumn colors!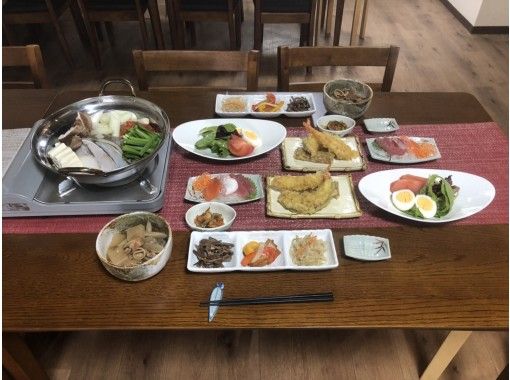 Vegetable Harvesting Experience and Strolling Around Yamadera with a Local Guide!
Yamadera, Yamagata
16. Discover the secret to great wasabi in Okura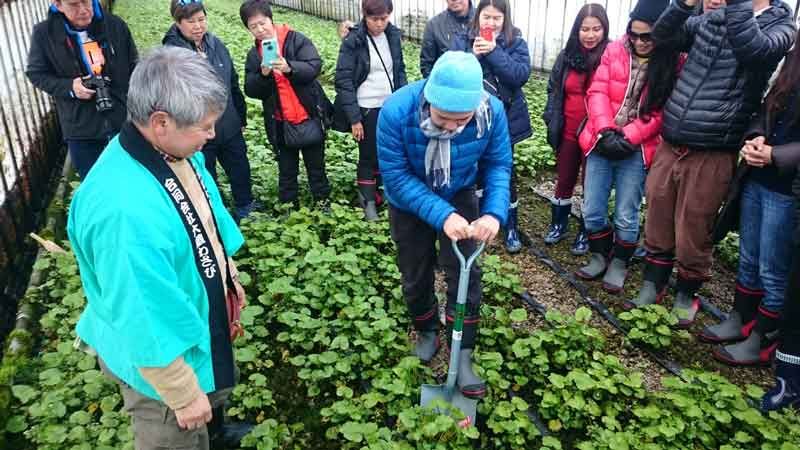 Natured by spring water and extremely nutritious soil, wasabi from Okura village offers waves of freshness and rich taste. Aside from indulging a treat, you can also be part of the harvesting and processing!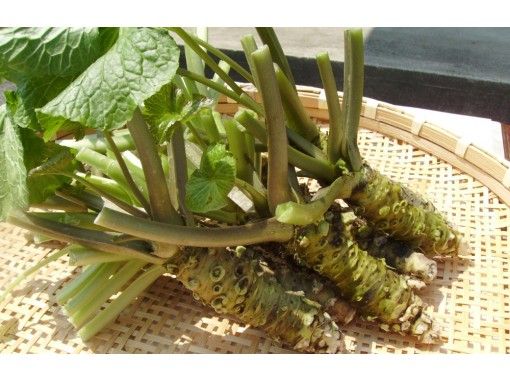 Wasabi Farm Tour and Wasabi Harvest Experience in the Clear Air and Beautiful Scenery of Okura Village
Okura, Yamagata
17. Learn to make art with Yamagata Cloisonné classes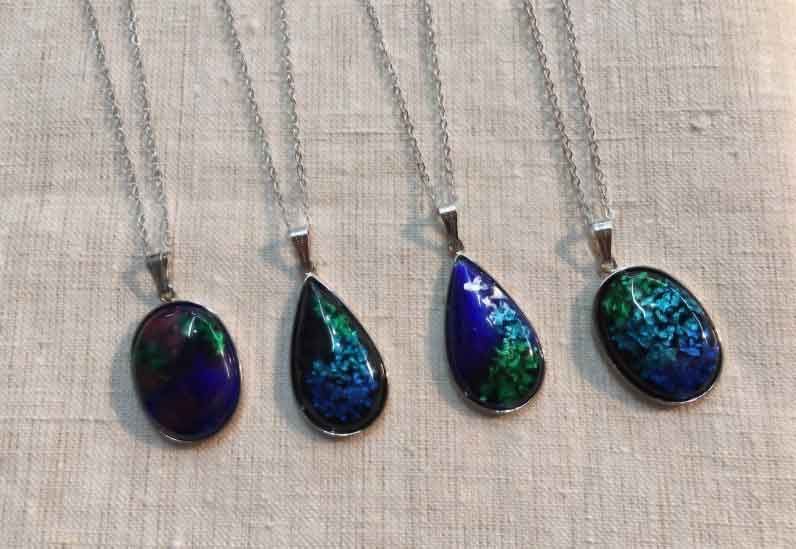 Add a touch of beauty to metal works and everyday accessories through Cloisonné. Make ornaments for your family, souvenirs on your trip, and more, on a family-friendly day out with Cloisonné.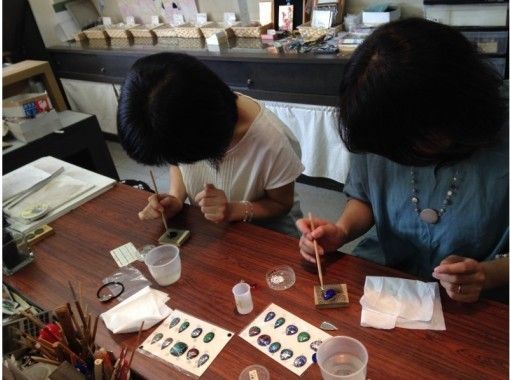 Cloisonne Making Workshop in Yamagata!
Hatagomachi, Yamagata
18. Feed the spirit with a visit of Mount Haguro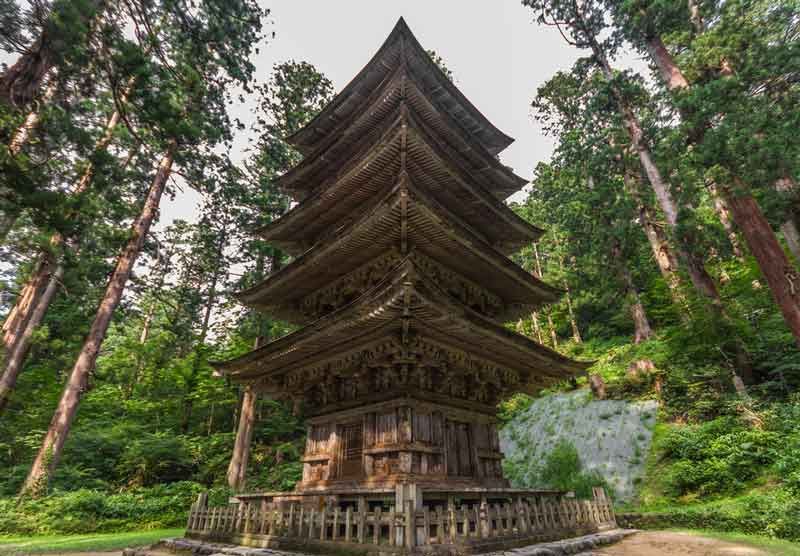 One of the three sacred mountains of Dewa, Mount Haguro towers above its siblings on account of visits and popularity. It might symbolize today's troubles, but the fresh air and spiritual nature around ooze only tranquility and beauty!
19. Get cozy with comfort at the Ginzan onsen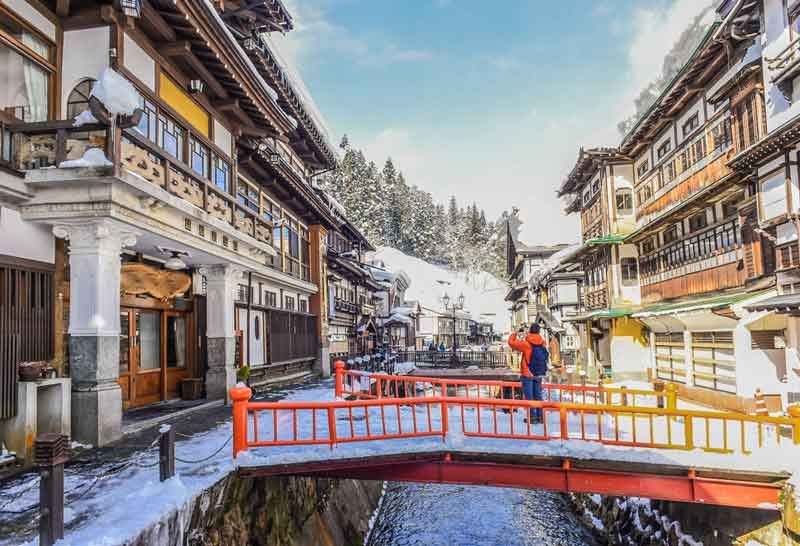 As the cold season gradually sweeps its way across Japan, Ginzan Onsen grows more appealing by the day. It is famous for hot spring baths and picture-perfect hiking trails in extraordinary scenery!
20. Zao onsen ski resort: Family fun awaits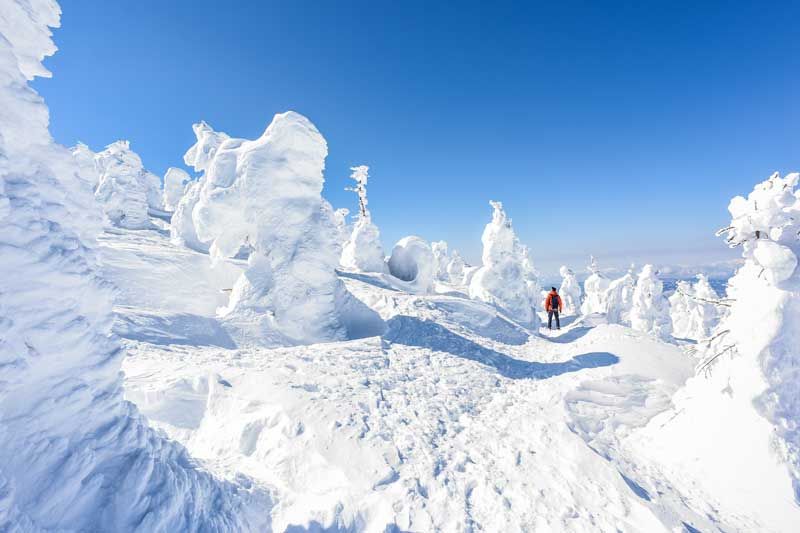 A hot spring resort village that's always great to visit no matter what time of year, Zao onsen ski resort offers fun gondolas, snow-laden skiing, and racecourses with ice monsters!
Frequently asked questions
Q

Are there any good things to do in Yamagata?

A There are so many things to do in Yamagata that you'd need several months to experience them all. The most popular entail;

• Tempura and Sukiyaki tours

• Iaido classes and martial arts

• Zao resort skiing and onsen holidays

• Yonezawa beef outings

• Yamadera farm tour involving vegetable harvesting
Q

What is Yamagata famous for?

A Yamagata is home to the three holy mountains of Dewa Sanzan, namely Mount Yudono, Gassan, and Haguro. The prefecture is also famous for its cherry blossoms in springs and the more than a millennium old Yamadera temple that is shrouded in gorgeous vegetation in autumn ..
Q

What can you do in the outdoors of Yamagata?

A With winter on the horizon, perfect weather, great seas, and beautiful landscapes all around, there are many incredible outdoor things to do in Yamagata. These include:

• Zao resort skiing

• Sagae food tours

• Mogami river cruises

• Wasabi farm tours
Q

Does Yamagata have any good winter activities for visitors?

A Winter is the perfect time to hang out at Zao ski resort as you'll get to experience skiing across monster-looking, snow-covered trees. Ginzan, Zao, and Hijiori onsens also offer nice warm baths and hikes that are desirable in winter and throughout the year as well.
Q

Are there any good kid-friendly activities in Yamagata?

A If you're traveling with family, Yamagata has no shortage of kid-appropriate activities. You all can enjoy:

• Kamo aquarium visits

• Zao ropeway rides

• Pottery classes

• Mogami river tours in a beautiful gorge

• Skiing Zao ski resort, which is famous for its ice monsters or juhyo