How do I participate in a rafting competition?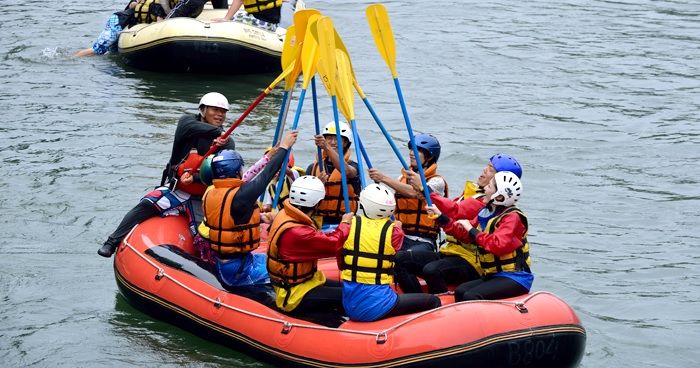 Let's participate in domestic competitions where anyone can join!
In order to participate in domestic rafting competitions, you first need to learn about rafting.

There are two divisions of rafting, four-seater and six-seater, and in accordance with the official rules of the World Rafting Association, there are four competition events: Down River, Sprint, H2H and Slalom.
Once we decide which of those competitions to participate in, the schedule of the domestic event is posted on the event calendar of the Japan Race Rafting Association's homepage, so if you choose the place you want to join, You can apply for participation.
How can I participate in the World Competition as a representative of Japan?
How can we do to participate in the rafting world competition?

There are world competitions that anyone can participate freely by participating in the open, but in this case it will be like a commemorative participation, so if you want to fight as Japan representative, It is necessary to win the race.

There are all-Japan race rafting championships if it is a big tournament, but other competition races are taking place at world competitions, so it is important to check the race schedule etc. frequently and apply earlier to participate It becomes necessary.
Let's participate from a small tournament to participate in a big event!
In order to participate in a big tournament, it will be necessary to obtain qualification for qualification by raising a good result at a small tournament.

Even the domestic selection race does not suddenly come out, so you need to first check on the domestic race where anyone can participate, how much you have the ability.

By gradually raising the level one day you may be able to fight with a Japanese flag at the world convention as a representative of Japan.
Let's aim for the Japanese national team at Japan's race rafting in the world with old history and experience of winning in the world etc!