Athletic and zip line experience throughout Japan
3

(In order of popularity)

Zip line is the adventure activity that slide down through the air in the forest along the wire rope and pulley. Birthplace is said to France, the United States, Canada, in recent years there is a popular, such as Australia, now to be able to experience in Japan. Is not something quite able to experience in their daily lives speedy trotting through the nature. Also in sliding down, even while enjoying the thrill, the superb view that extends in front of the eye is sure to be deprived of their eyes.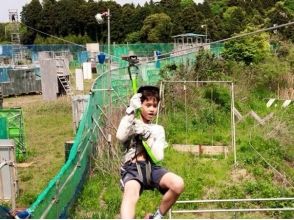 2,500yen~ / Per adult / dwarf (tax included)
from 10 years old.
2-3 hours
3,500yen~ / Per adult (tax included)
9-year-old -
2-3 hours

09:30

/

10:30

/

11:30

/

12:30

/

13:30

/

14:30
It is a popular plan for people who like field athletics, active nature activity enthusiasts. From the popular zip line where you can enjoy adults from energetic children who are able to do jungle gym, there are plenty of fun adventures such as tightrope walks, Ichihashi bridge, Ninja trap etc! Let's experience ninja feeling while doing forest bathing in a rich mountain village in Hida! It is only things that you can not experience in everyday life.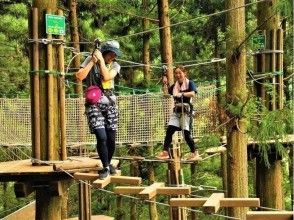 4,000yen~ / Per adult (tax included)
from 10 years old.
1-2 hours

09:00

/

09:30

/

10:00

/

10:30

/

11:00

/

11:30

/

12:00

/

12:30

/

13:00

/

13:30

/

14:00

/

14:30

/

15:00
Adventure course is Forest Adventure's standard course. In the woods with a mixed forest and natural forest, 6 zip slides (zip lines) beyond the valley were placed and became the largest domestic park in the country. Our facility is a course design at a high position throughout the course and it is a course to maximize the satisfaction of adults.