[Hokkaido Hidaka] jump toward the river! Bridge swing experience
[Hokkaido Hidaka] jump toward the river! Bridge swing experience
Plan ID:

9889

Provided by:​ ​​ ​HOA北海道アウトドアアドベンチャーズ
6,500Yen ~ (tax included)
Fee per adult
1 person participation Allowed
Operation available - rain or shine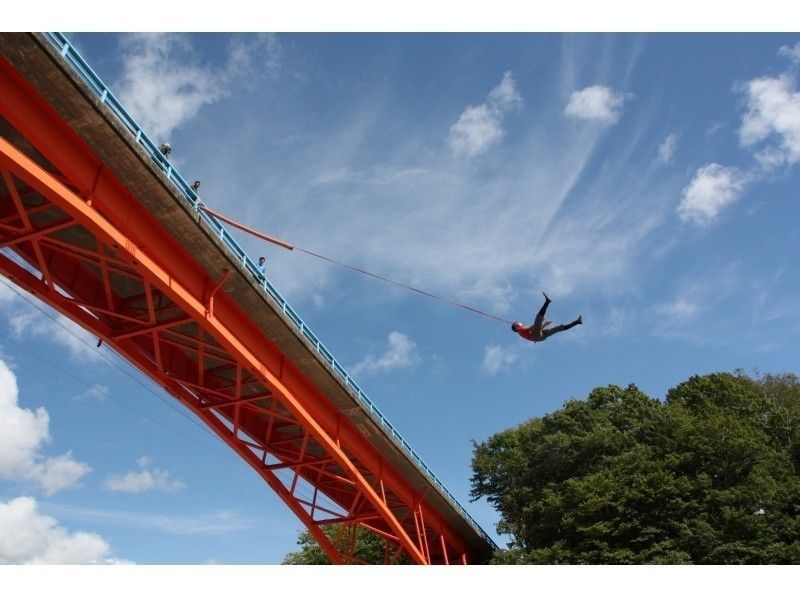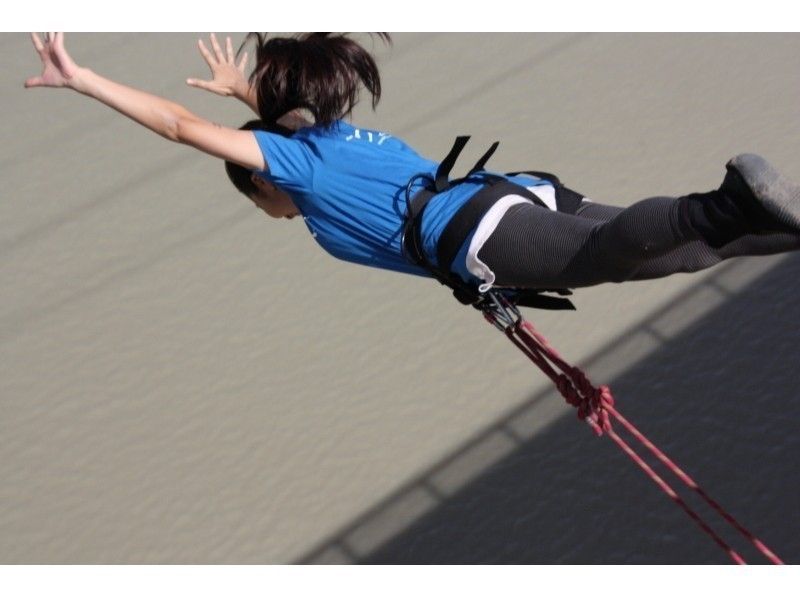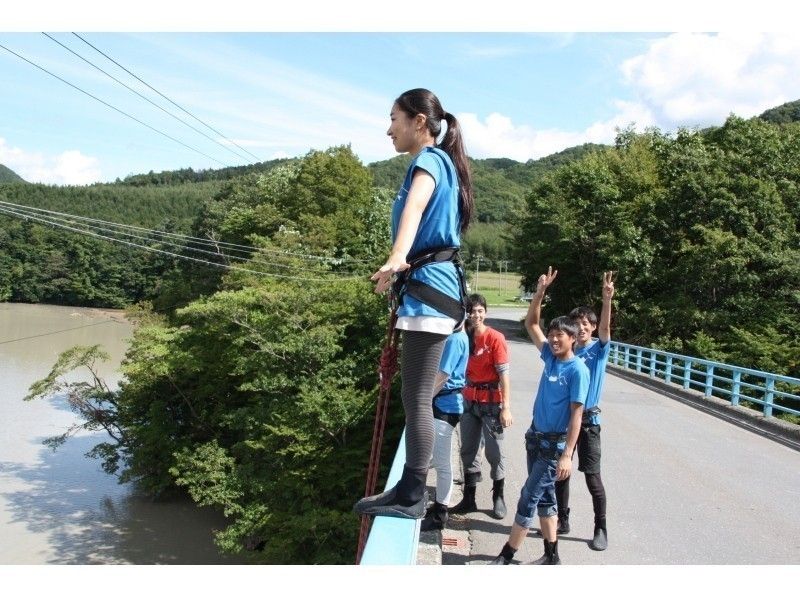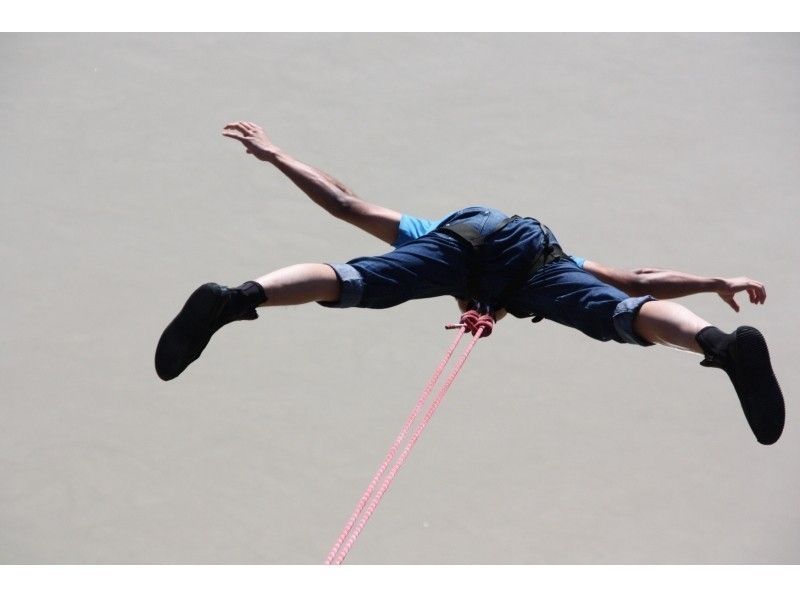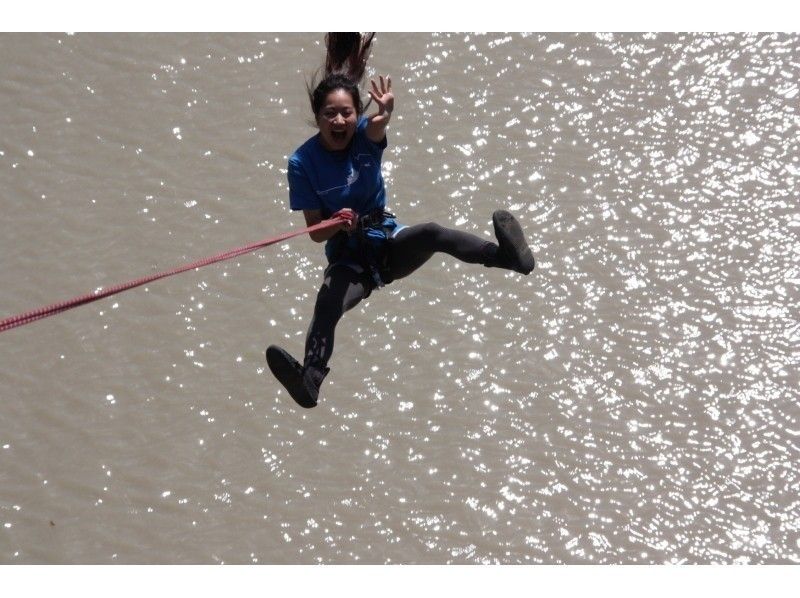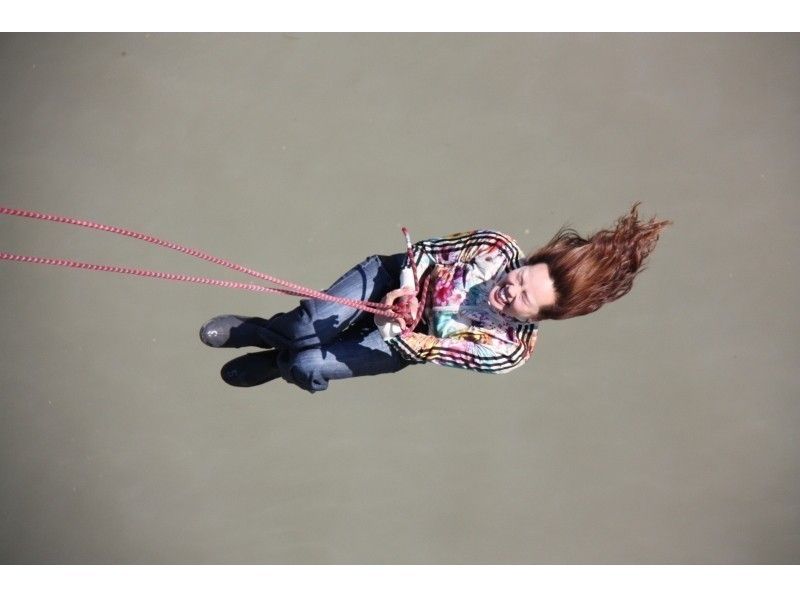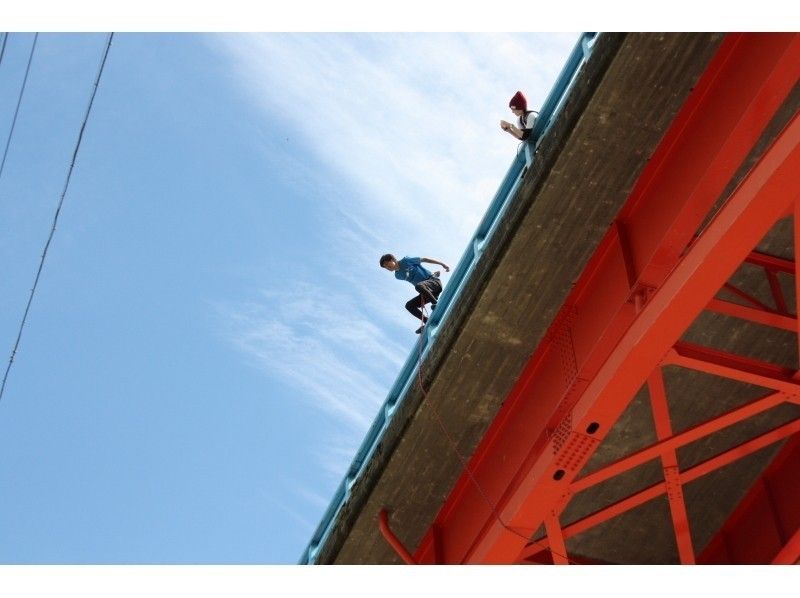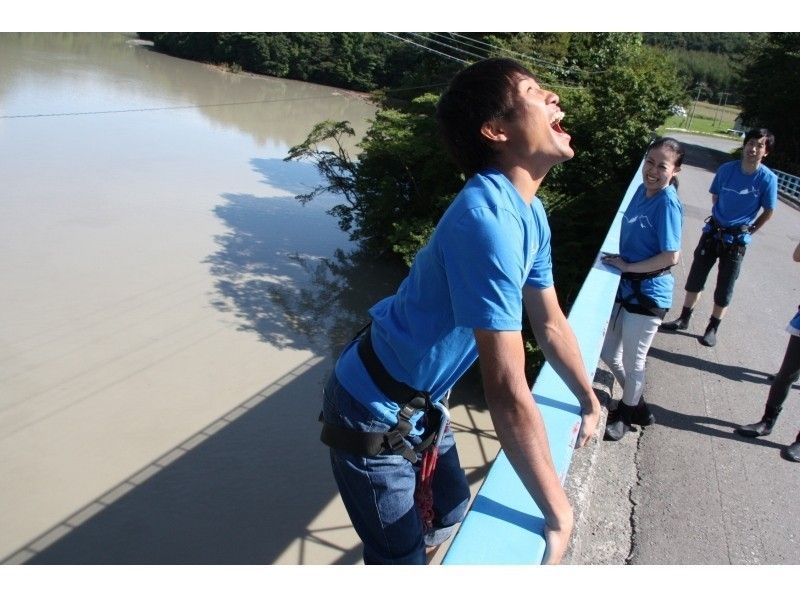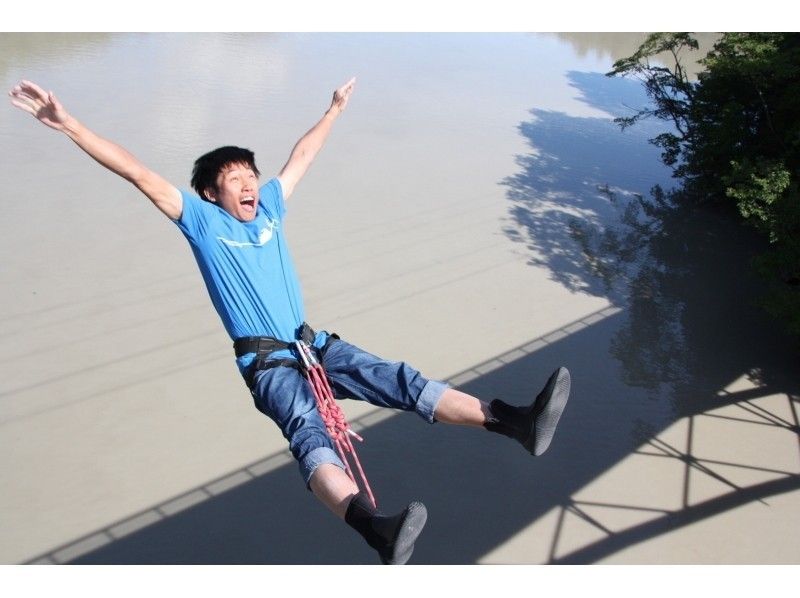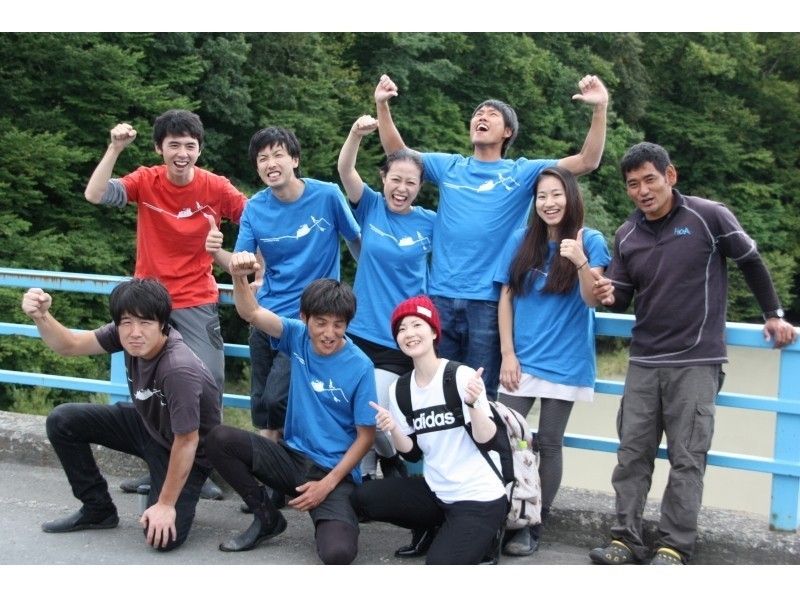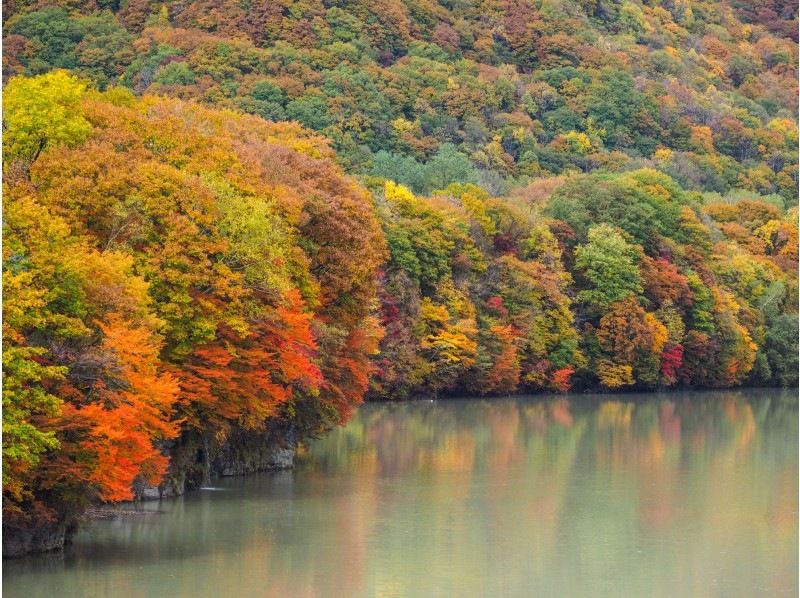 Click on your Preferred Date
今季の営業は終了いたしました。
Starting time

09:00

12:30

Participating age

Age 13 ~

Time required

2-3 hours

ScheduleMay - October
Assemble point Watch on GoogleMap
There are no story stories of this plan yet
Description of plan
I believe in the rope that was connected to a bridge, would dive at once toward the river under 20m!
A harness and a bridge attached to the waist connected by climbing rope, to jump from the bridge into the river. A few seconds free fall after the breathtaking, increase swing like a Tarzan.
Together with your friends, not try to challenge this thrill? ! Come on, courage of Misedokoro!

* You can visit a local even those who are not participating.
Thrilling, excitement level MAX! !
Bridge swing of the HOA to jump from a height of 20m from the river is rapidly gaining popularity in the last few years!
From a height, such as legs paralyzed after jumping in the air, I swing is comfortable ♪
Together with your friends, why not try to challenge in this thrill? !
Attractions of the plan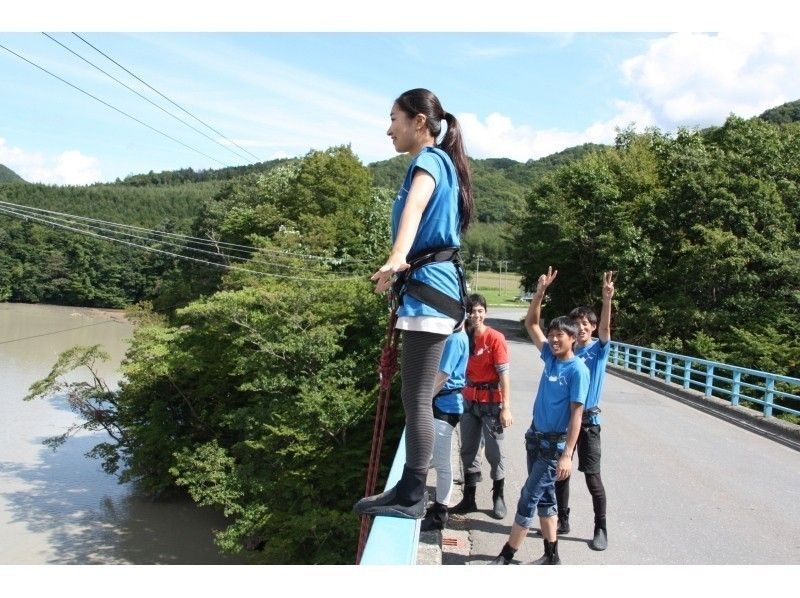 Countdown with everyone Before flying Dokidoki Countdown with your friends! ! Come on and have a chance to jump! !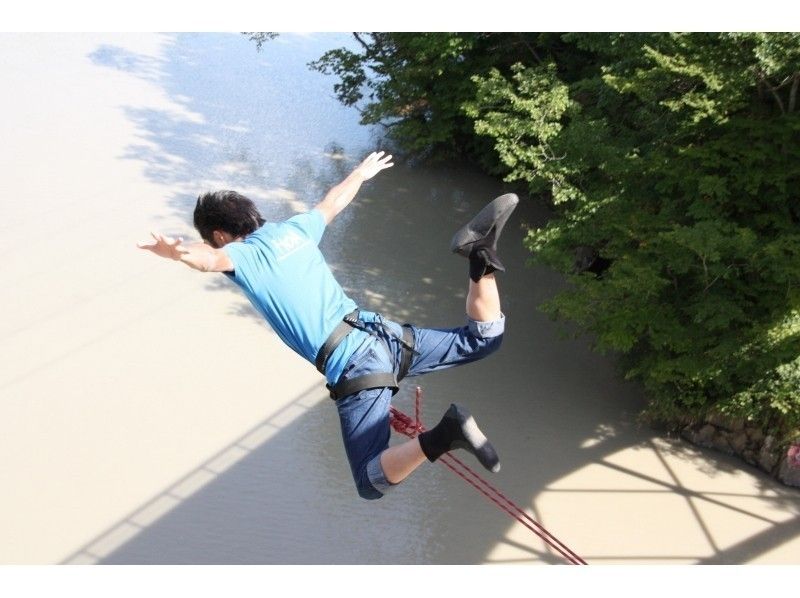 It flies up to one three times If you can fly this one! ! Afterwards, lets lump and swings greatly! ! Prospective? Backwards? Standing on the rail of a bridge? Which one is the best? What?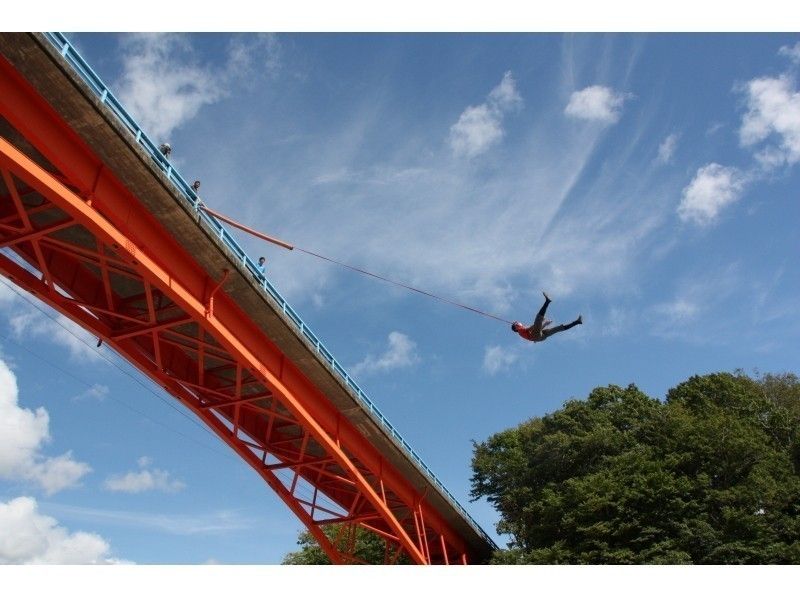 Saiko This pleasure is only understood by the person who flew! ! Let's try! ! !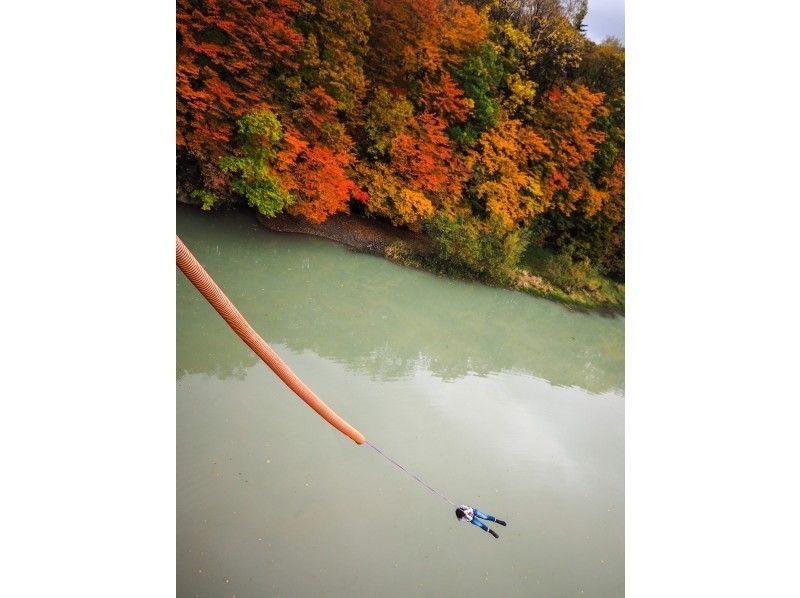 秋限定の紅葉ブリッジスウィング 秋限定!綺麗な紅葉に囲まれながらのブリッジスウィング!オススメです♪
Information
Minimum number of people
2 people
Number of people who can book
1 person~
Schedule
May - October
Start time
Morning tour 09:00
Afternoon tour 12:30

Time required ※ The experience number of people and of the day, but back and forth also by the number of times such as fly, so that no more than two to three hours, and conduct a number of people adjustment.
Assemble point
HOA Hokkaido Outdoor Adventures: Hokkaido Saru-gun Hidaka Chie 132

From Hidaka center, toward the Nisshō Pass (Obihiro direction), and run about 8km the R274, because there is "Senryo Rokyo (Chiroro Bridge)" according to Saru, you turn left at the front thereof (HOA of the sign the other, there is also a sign of large fishing pond). HOA on your right you will see proceeds about 100m.
Reservation deadline
The day before until 16:59
Advance preparation
Clothings and must-bring items
① easy to move clothes (for harness wearing, skirt is not allowed)
Because of ② precaution, after a change of clothes set (including underwear) ※ flew for when wet, and then move to the shore by boat
③ rainy weather, rain wear
④ person of glasses, (sells for 100 yen even HOA) strap, etc.
About rental items
Equipment necessary for the bridge swing experience, we have prepared in the HOA.
Facility information
Changing room
Restroom
shower
Parking Lot
Locker
Access and map
How to reach by car
■ from Sapporo: about 2 hours using a high-speed road
■ from Tomakomai: about 1 hour and 30 minutes away by high-speed road (Free)
■ from Asahikawa: about 2 hours and 15 minutes
■ from Obihiro: about 1 hour and 45 minutes
How to reach by train
<If you are using a JR from Sapporo (number of flights is very small)>
Nearest station: JR Sekishō Line-shimukappu station (Sekishō Line-Shimukappu)
Until shimukappu station ⇒ Hidaka town has come out Hidaka municipal bus. Hidaka between the town over HOA will be pick-up.
About price
Basic charge
| | |
| --- | --- |
| Adult /person 6,500yen | ~ More than a junior high school student ※ You can fly up to one person three times. |
※Prices including all taxes.
※ This is the basic charge.
* Prices may vary depending on the schedule, so please see the price list displayed after selecting the schedule.
| | |
| --- | --- |
| Included in price | Disability insurance premiums, harness, rope, etc. necessary equipment |
HOA北海道アウトドアアドベンチャーズの取扱いプラン一覧
About payment / cancellation
About payment
On the day, please pay in cash.
Payment method
The payment method specified by the operator.
About cancellation fee
Since the cancellation by the convenience of customers will pay as follows, please understand.
The day before the cancellation: 50%
On the day of cancellation: 100%
Cancellation by operators.
Weather, due to the amount of water or the like, there is also the case that the tour may be canceled.
If this is the case, we will contact you in advance.
Others
Matters require attention
You can not participate in children (preschoolers, elementary school students).
ウエストが95cm以上の方はご参加いただけません。
Tour even in the rain will be carried out.
---
---
Everyone's experiences
There are no reviews yet
---
6,500円~(税込)
Fee per adult
Included in price
Disability insurance premiums, harness, rope, etc. necessary equipment
When you book this plan 60 pt I will save it!
| | |
| --- | --- |
| | Starting time 09:00 12:30 |
| | Participating ageAge 13 ~ |
| | Time required 2-3 hours |
| | ScheduleMay - October |
| | Assemble point Watch on GoogleMap |