Plan ID: 00285 Brought by:​ ​​ ​Forest & Water Okutama base
[Tokyo Okutama] this feeling to feel the river in the body! Hydro-speed (half-day course)
(3件の体験談)
7,800yen~​ ​(tax included)
Adult (junior high school student and above) Price per person
Plan ID:

00285
Tokyo / Okutama
riverboarding
Transfer Yes
Rain departs Allowed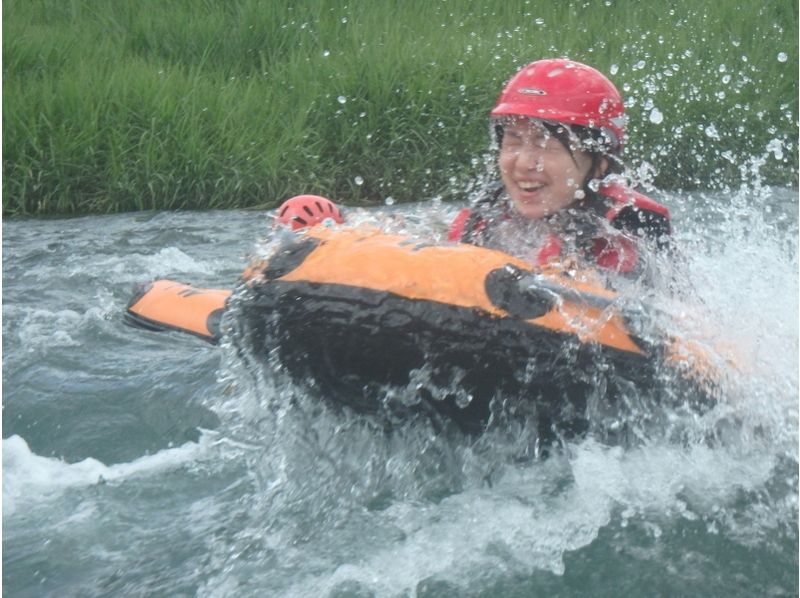 Starting time

Participating age

13 years old ~

Time required

2-3 hours

ScheduleApril 17 - December 25
Assemble point Look in GoogleMap
緩やかそうに見える流れも、意外と早くて流され、方向転換や向き調整が難しいです! けれど、初心者でも最後まで安全に楽しめました! 距離もボリュームがあって、体で自然を体感でき、終わったあとはスッキリした気持ちになりました!
Description​ ​
In a stable amount of water throughout the season, there is laughter a beautiful torrent, please enjoy the special time of Yes tears. Below it is also a what-year-old as long as above is in good spirits from the junior high school students, is the best of the river to enjoy comfortably.
Have fun with the Tama River hydro-speed!
In a stable amount of water throughout the season, please enjoy the special time of Yes tears Yes laughter the beautiful rapids! Below it is also At what age if there is a healthy above from junior high school, is the best of the river to enjoy comfortably.
You can enjoy with confidence even for beginners.
Course to do the tour for beginners, you can enjoy with confidence in those who do not own for a swim. Also Standing big wave by the challenge, and the amount of water during the course.
Attractions of the plan

The "fun of HydroSpeed" tells 120% 何よりも、一番こだわっていることは、 参加されるみなさんに 「アウトドア(ハイドロスピード)の楽しさ」を 伝えて生きたいということです。 私たちの存在意義は、ここにあると信じています。 なので、もし楽しくなかったら、 ツアー代を返金という制度を設けております。

Best location majestic mountains can be seen 東京都でも自然の沢山な所があります。 アクセスも良く自然あふれる最高のロケーションです。

Beautiful, clean, spacious a changing room 綺麗・清潔・広々な更衣室! 2014年2月の雪害でこわれたので3月にまた新しくしました。

High warmth wet jacket equipped ライフジャケット、ウェットスーツ等、 必要な装備はもちろん すべてレンタル無料!

Rich guide will safely discount rate experience ガイドは、専属のトレーナーにつき 「安全管理」「川の構造」「瀬の名前」 「緊急時の対応」「接客」について経験を積み、 トレーナーとオーナーの承認を得た後、 ガイドとしてツアーを引率します。 奥多摩の地域の観光の知識 (お勧めの温泉やレストラン等)も熟知しています。
Information
Minimum number of people
1 person
Number of people who can book
1 to 10 people
Schedule
April 17 - December 25
Assemble time
10:50(終了予定時間:14:30頃)
Assemble point
Forest & Water Okutama base
Ome, Tokyo Wada-cho 2-chome, 597
Reservation deadline
Before 2 days
Regarding advance preparation
About clothings and must-bring items
You will need: swimsuit, towel, person of contact, goggles or disposable contact for swimming
Person of glasses, glasses band
About rental items
Wet suit, helmet, life jacket, shoes, have been included all fin, is in the tour price.
Facility information
Changing room
toilet
shower
Hot spring
Locker
Hairdryer
Parking Lot
convenience store
Supermarket
Access and map
Location
フォレスト&ウォーター奥多摩ベース 東京都青梅市和田町2丁目597
---
Price
Basic charge
| | |
| --- | --- |
| Adult (more than junior high school students) / person 7,800yen | 13 years old - |
※Prices including all taxes.
※The above is the basic charge.
※Prices may vary depending on the schedule, so please see the price list displayed after selecting the schedule.
| | |
| --- | --- |
| Included in price | Equipment rental, guide fee, included insurance fee |
---
About payment / cancellation
| | |
| --- | --- |
| About payment | After the tour booking is confirmed, please transfer the money to the account |
| Payment method | The payment method specified by the operator. |
| About cancellation fee | 以下のキャンセル料金が発生します。 ・10日以前:無料 ・10~7日前:体験料金の10% ・6~2日前:体験料金の30% ・前日:体験料金の50% ・当日:体験料金の100% |
| Cancellation by operators. | 天候の状態などにより、コースの変更や中止になる場合があります。 ツアー開催不能な天候の場合、お振込みいただいた参加費はお返しいたします。 |
Other
Matters require attention
• If the nails of hands and feet is too long, please keep off in advance because there is a risk of injury during the tour.
- Pregnant women, physical condition towards the poor, the day drinking, hangover will be refused a tour, please understand it.
• All of the tour because the tour, which will be held in nature, it is also expected to be a severe condition. In preparation for the unlikely event that the participants were injured, our guide so that it can accommodate a variety of natural circumstances, such as rescue training and first aid training in the river
Other notices
· If you are participating in the tour, always listen well the attention of the guide, please follow the instructions. Also, are supposed to be where I am writing a participation confirmation to everyone before participation, please perform the confirmation of self-responsibility.
· Join us insurance in the case of: The Company so that you can participate in the tour with confidence in, we have let insured for those of all participants at our burden
Everyone's experiences
緩やかそうに見える流れも、意外と早くて流され、方向転換や向き調整が難しいです!
けれど、初心者でも最後まで安全に楽しめました!
距離もボリュームがあって、体で自然を体感でき、終わったあとはスッキリした気持ちになりました!
Participation date: September, 2017
riverboarding
family
And friends
Stress relief
Enjoy it regardless of age!
I think cold have also raining in October, but did not even feel the completely cold hooked to enjoy other than that I felt as a "cold" when you first entered the river.
Putting a sign or a vapor of hand before the start, and had us firmly the practice to return to when you turned over, can join with confidence since the guide's had me watching over in front and behind.
It was application alone, but can have more of the other participants, I was able to play noisily fun with many. (Also I would like to thank to the people who make us together)
Or a good laugh at the sight of not progress at all for people who do not go back and got addicted to the flow of the river is a very hard leg kick, but it is said that "over there I'm no good to say", or are people going toward the there to be sucked, was always Dattari people together to be pulled back to the guide's, with a blink of fun time. I think that if you could make us a longer time play plan. Thank you for a wonderful time.
Participation date: October 2016
riverboarding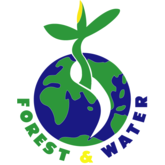 Reply comments from operators
Thank you for the nice comments!

It seemed guests happy, I am very happy as well as here.
So we also cold measures, also later this year or in the next year
If you have attached your convenience, but please come to us play.

We look forward to the staff concentric!

Thank you very much! .
Couple
family
And friends
alone
Stress relief
First try
Popping exhilaration! Thrilling swim in a river
Was looking for and trying to do things that there is exhilaration in the outdoors, I decided without hesitation to find a Ribabugi. Fun that does not disappoint! Or wound or riding the waves, fuss back to the kid. The staff was very friendly. But had experienced many years swimming, may not inferior to the forces of nature, a minimum those who are participating, it might be tough if not better recommend to some extent to before in the flutter kick. Finally high was to dive from rocks (applicant only), There is also a large satisfaction that wanted to do from the front. Because there was a waiting time instead of the usual up to begin with many participants was the COSPA to 4. As feeling, I wanted to do a little more!
Joined date: August 2015
riverboarding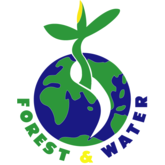 Reply comments from operators
Reply becomes too late, Sorry.

It is above all seemed to enjoy!

Hydro-speed face minute close to the river, than ever powerful,
I think you have fun going addicted.
Please come and experience Hydro Speed ​​again! .
family
And friends
Stress relief
Rainy weather
7,800円~(税込)
Adult (junior high school student and above) Price per person
(3件の体験談)
Included in price
Equipment rental, guide fee, included insurance fee
When you book this plan 72 pt I will save it!
| | |
| --- | --- |
| | Starting time |
| | Participating age13 years old ~ |
| | Time required 2-3 hours |
| | ScheduleApril 17 - December 25 |
| | Assemble point Look in GoogleMap |