[Hokkaido Niseko] private system of snow Haiku tour <group plan> to 1 set limited photograph data with ♪ ~
プランID:02164 提供:Nisekoukka
3,000yen~​ ​(tax included)
参加者1人あたりの料金
プランID :

02164

提供:
Hokkaido / Niseko Rusutsu
Snowshoe
Transfer Yes
おやつ付き
ドリンク付き
ペット参加可
プライベートツアー
Charter Allowed
子供参加可
アクティブ爽快
自然満喫リラックス派
Starting time

09:00

10:00

11:30

12:30

13:00

14:00

Participating age

10 才~

Time required

For 1.5 hours

ScheduleDecember 1, 2006 to March 31, 2008
Assemble point
Description​ ​
Snowshoe two (a tool to walk the deep snow), (a tool to slipping or walking in the deep snow) skiing shoe we have four offer a. We wish you a favorite tool in each (you can also exchange the tool in the middle of) emergency Miyuki to the forest! Covered with snow was Tekuteku-Tekuteku through the trees, while chatting at the time, and go beyond the relief of the large and small while smiling sweat on the forehead at the time. If you get on a good hill of view, by making full use of the scoop of a portable, manufacture snow of the table, the snow of the chair. Once you put a warm drink boiled hot water, tea time homemade snacks to accompany.
In the forest of the deep snow, the walk, slipping, to rest, is all valuable experience.
Even in days like a terrible wind is strong and drifting snow, gentle enough to be surprised and try to enter into the forest. Hard to depend on the weather, is a highly departs rate activity. Since the complete private tour of up to a set limit up to 6 people, you can enjoy at a pace of their own only. In addition, since the activity also field also Niseko Ugh mosquito original, it does not come together with other companies of the tour.
Three major benefits (snack Drink photo data) with!
You can enjoy tea time with homemade snacks and hot drinks in the field in the break spot. During the presentation at the captured photo is also free for the tour.
Completely private system of up to one set of six people per tour!
You can join up to one tour a set limit 2 people to 6 people.
Because the small number of people you can enjoy plenty without worrying about the time.
Activities both field Niseko Ut mosquitoes original!
Snow Haiku is Nisekoukka! It is the original activity. In addition, so as not to other companies and batting, and it departs the tour in Niseko Ut mosquito original field.
---
Attractions of the plan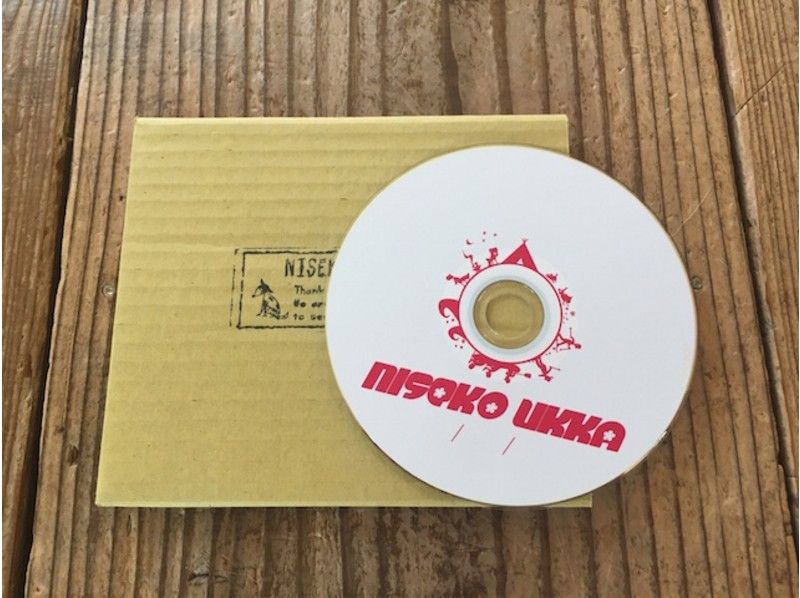 Photo data will come with! Photo data taken in the experience gifts in the original CD.
---
Information
Minimum number of people
1 人
Number of people who can book
2人〜6人
Schedule
December 1, 2006 to March 31, 2008
Assemble time
Aツアー:9:00
B tour 10:00
C Tour: 11:30
D tour 12:30
E tour: 14:00
※ Duration: about 2 hours
※ start time arrange Allowed, please contact us.
Assemble point
Spring water of Mt. Yotei
Yubinbango048-1605
Abuta-gun, Hokkaido Makkari Sonsha 215
(Pick-up Friendly to Niseko-cho, Kutchan-Makkari village)
Reservation deadline
The day before, until 5 PM
---
Regarding advance preparation
| | |
| --- | --- |
| About clothings and must-bring items | Please prepare the Snow wear Snow boots, hat, gloves. |
| About rental items | Snow wear Snow boots, hat, gloves free rental Friendly (However, because there is a limited number, size, please be sure to ask in advance.) |
---
Facility information
Changing room
toilet
shower
Hot spring
Locker
Hairdryer
Parking Lot
コンビニ
スーパー
---
Access and map
所在地
羊蹄山の湧き水 〒048-1605 北海道虻田郡真狩町社215 (ニセコ町・倶知安町・真狩村への送迎可)
How to reach by car
Set <spring water of Mt. Yotei> Makkari village.
How to reach by train
Pick you up to JR Niseko Station.
その他の方法でお越しの方
送迎を希望される場合はご予約の際にその旨お伝え下さい。ただし、倶知安町、ニセコ町、真狩村に限らせて頂きます。
---
Price list
Basic charge
| | |
| --- | --- |
| Participants / per person 3,000yen | |
※Prices including all taxes.
※上記は基本料金になります。
※日程によって料金が異なる場合がございますので、日程を選択した後に表示される料金表をご覧ください。
---
---
お支払い・キャンセルに関して
About payment
Payment at the day cash
Payment method
Pre-card payment, the ways assigned by operators
About cancellation fee
Please immediately contact us in case of cancellation or change. Cancellation fee by the customer convenience is as follows.
 3日前~前日のご連絡:料金の50%
 当日のご連絡および無連絡不参加:料金全額
Cancellation by operators.
Storm Yukito, there is a case where I am allowed to stop by the weather.
---
Other
Matters require attention
- It is not compatible with our currently participating are pregnant.
- The direction and that the drugs and alcohol are ingested, guided by, will you please join those who are determined to be in the drunkenness state.
Other notices
Person of rental hope, please tell us at the time of booking.
みんなの体験談
There are no reviews yet
Service out of period
This season of sales has ended.
Included in price
Guide fees, insurance premiums, drink, snack, photo data
| | |
| --- | --- |
| | Starting time 09:00 10:00 11:30 12:30 13:00 14:00 |
| | Participating age10 才~ |
| | Time required For 1.5 hours |
| | ScheduleDecember 1, 2006 to March 31, 2008 |
| | Assemble point GoogleMapで見る |