«Collaboration with IBJ! »【Yokohama Venue】" Adult Gang "limited to 50 years old All Chinese course & All you can drink 【8026】
プランID:16938 提供:POKENCAL LTD.
4,980yen~​ ​(tax included)
大人(女性)1人あたりの料金
プランID :

16938
Tokyo / 23 wards
restaurant
Meal
ドリンク付き
1 person participation Allowed
Rain departs Allowed
スタート時間

Participating age

50 才~

Time required

2-3 hours

ScheduleRegularly
Assemble point Look in GoogleMap
Description​ ​
商品番号 P008026
● "Gokon of adults" Such a person is recommended!
I want a lot of heterosexual friends!
I have not thought until marriage, but I want a partner!
People of the same generation want to have a casual drinking party!
We will organize "adult gangbangs" that you can feel free to enjoy with those people.

好評により、横浜会場をご用意しました!
婚活総合サービス「IBJ」とコラボ企画です。
婚活総合サービス「IBJ」HPサイト http://www.ibjapan.jp/
北京ダック専門店なので本場の北京ダックもお楽しみいただけます。もちろんアルコール飲み放題付!
半個室を昼から貸切って開催いたします。

◆ Venue
【横浜中華街 北京烤鴨店】(ペキンカォヤーテン)(横浜市中区山下町191‐10)

◆ Menu items and drinks menu
・前菜
·Peking duck
・青椒肉絲
・コーンスープ
・五目春巻き
・麻婆豆腐
・五目チャーハン
・杏仁豆腐
+アルコール&ソフトドリンク飲み放題付

◆ Participation Fee
男性 5,980円 / 女性4,980円
【Items to be checked】
※ As we will confirm the identity at the reception desk at the reception desk, please bring one of "License" or "Insurance Certificate" that understands your name / birth date.
※ The number of men and women may differ depending on the participation situation. Please note.
※ This tour can be accepted by customers over the age of 50. Customers under the age of 50 can not participate, so please understand in advance.
[Please Note]
※ After contract is established (after deposit), 100% cancellation fee will be generated. Please be careful.
※ If you can not confirm payment by 2 days prior to the opening date, we may cancel your application. Furthermore, in case of cancellation certainly customer center please contact us.
◆ Participation Fee
男性 5,980円 / 女性4,980円
---
Information
Minimum number of people
20 人
Number of people who can book
1人〜
Schedule
Regularly
Assemble time
12:40
Assemble point
【横浜中華街 北京烤鴨店】(ペキンカォヤーテン)にて受付 
※ご本人確認のため、お名前が分かる公的書類をご持参ください。(例:運転免許証や健康保険証)
Reservation deadline
There is acceptance on the day (the morning until 11 am)
---
Regarding advance preparation
| | |
| --- | --- |
| About clothings and must-bring items | Please bring your ticket stub of the paid-up paper that we received payment that day. |
| About rental items | None |
---
Facility information
Changing room
toilet
shower
Hot spring
Locker
Hairdryer
Parking Lot
コンビニ
スーパー
---
Access and map
所在地
【横浜中華街 北京烤鴨店】(ペキンカォヤーテン)
---
time schedule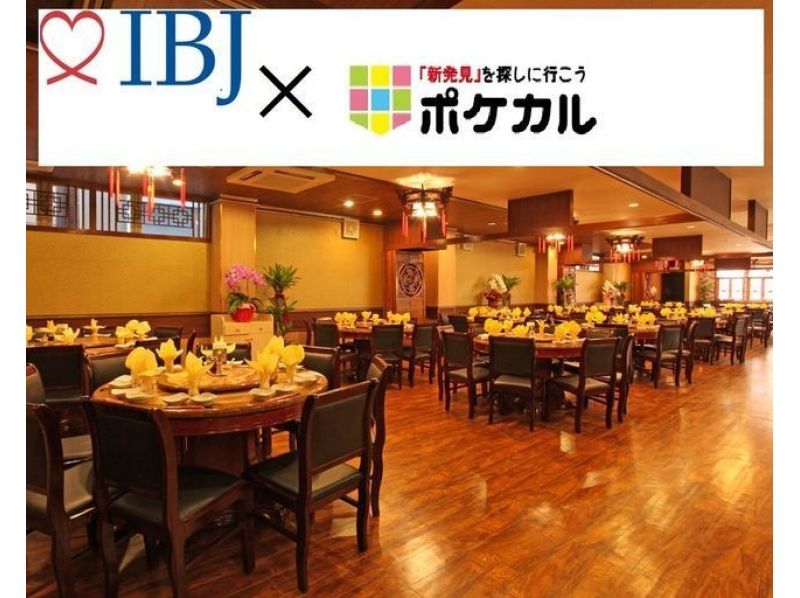 12: 40
【横浜中華街 北京烤鴨店】(ペキンカォヤーテン)にて受付
※ご本人確認のため、お名前が分かる公的書類をご持参ください。(例:運転免許証や健康保険証)
13:00 イベント開始 大宴会&交流会スタート (自己紹介タイム~おしゃべり~席替えなど)
15:10 イベント終了
---
Price list
Basic charge
| | |
| --- | --- |
| Adult (woman) / person 4,980yen | |
| Adult (male) / person 5,980yen | |
※Prices including all taxes.
※上記は基本料金になります。
※日程によって料金が異なる場合がございますので、日程を選択した後に表示される料金表をご覧ください。
---
---
お支払い・キャンセルに関して
| | |
| --- | --- |
| お支払いについて | After your participation confirmed, we will mail a brochure and payment paper plan. Please pay in advance at the post office or convenience store. |
| Payment method | The payment method specified by the operator. |
| About cancellation fee | ※ After contract is established (after deposit), 100% cancellation fee will be generated. Please be careful. |
| 開催中止に関して | |
---
Other
Matters require attention
※ Smoking is prohibited in the venue.
* If you arrive earlier than the reception start time, you may be waiting outside the store.
※ Please do not shoot the video camera at the venue on the day, and release the movies you shot on the Internet.
Other notices
* Participants themselves assume the responsibility for participating in association with participants when the participants start dating with the other participant through the service offered by this event, and we are not responsible in any case.
* The accident resulting from the relationship in the preceding paragraph, or compensation for damages resulting from the damage, will be borne by the participants themselves and we will not be held responsible.
みんなの体験談
There are no reviews yet
4,980円~(税込)
大人(女性) 1 人 あたりの料金
Included in price
飲食代(アルコール付)+進行スタッフ
| | |
| --- | --- |
| | スタート時間 |
| | Participating age50 才~ |
| | Time required 2-3 hours |
| | ScheduleRegularly |
| | Assemble point Look in GoogleMap |