【Tuesday, August 1】 2017 Koto Ward fireworks display from a houseboat (from an engagement ship / 2 people)
プランID:16161 提供:Houseboat Harumiya
18,360yen~​ ​(tax included)
大人1人あたりの料金
プランID :

16161
Tokyo / 23 wards
Fireworks display
cruising
手ぶらOK
Meal
Transfer Yes
ドリンク付き
Rain departs Allowed
子供参加可
ファミリーで楽しむ派
スタート時間

Participating age

0 才~

Time required

Four to five hours

ScheduleAug. 1
Assemble point Look in GoogleMap
Description​ ​
Reservation (2 people ~) for a boat that can watch the popular fireworks festival leisurely from the ship was launched.

Together with the friendly people, please enjoy the night view of Tokyo and gorgeous fireworks from the houseboat rooftop sky deck of Harumiya.

※ Pictures of fireworks are not for Koto Ward fireworks display. Please acknowledge it.
How about appreciating fireworks from a houseboat?
You can enjoy the fireworks which can launch about 4,000 emergencies into Arakawa from the houseboat rooftop sky deck.
Japanese expert will make up the dishes of attention ...
Dishes Harumiya is built up over a period of one goods one goods time and effort As you can eat delicious best seasonal ingredients. In addition, handling fresh seafood stocking every morning from Tsukiji, piping hot tempura frying on board is a rarity! Please enjoy all means a taste that spreads the reception - in the sound and the mouth to say Innovation moment of the fence that was placed in the mouth.
In addition, so enjoy your meal in the houseboat even if you are already a variety of your dietary restrictions we also offer change of some menu. Please contact us at the time of booking.
---
Attractions of the plan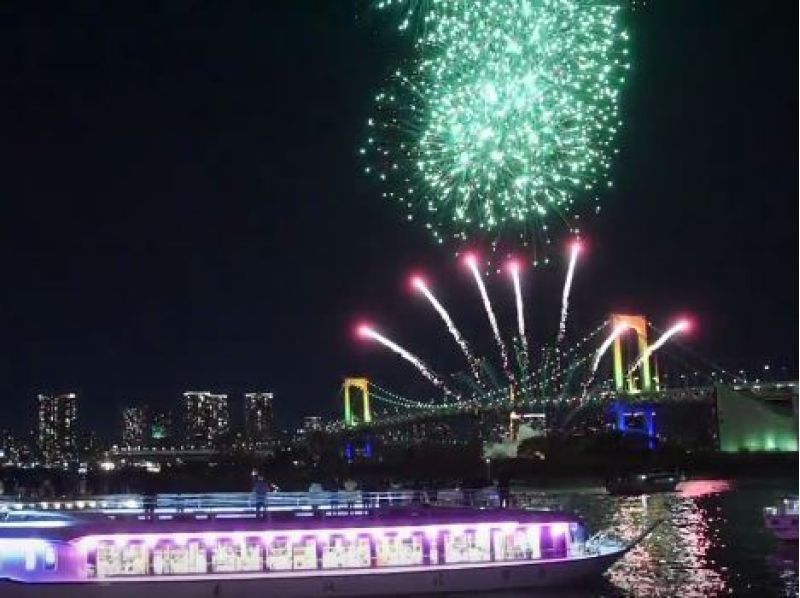 Fireworks looking up from the surface of the water Fireworks looking up from a houseboat will show a totally different face than usual.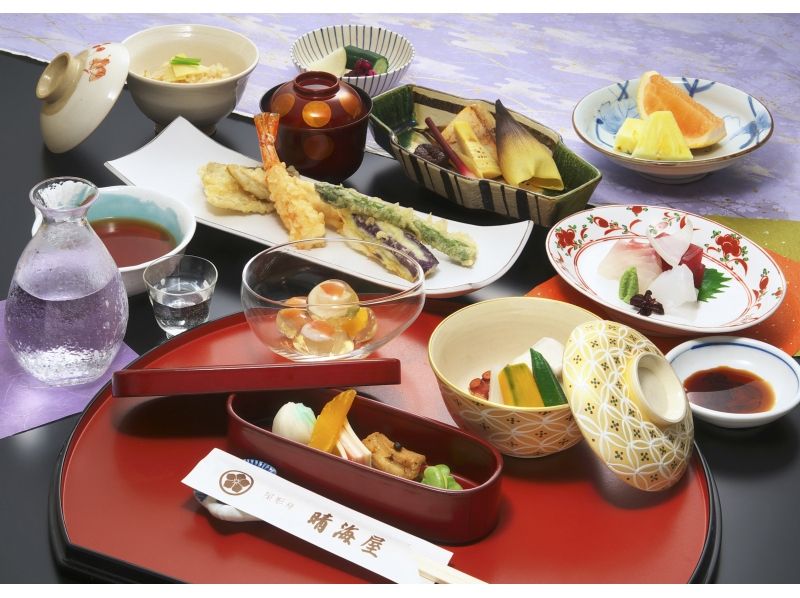 Smack in the dishes of attention Please enjoy a multi-course meals that Japanese gurus make over one article time and effort one article.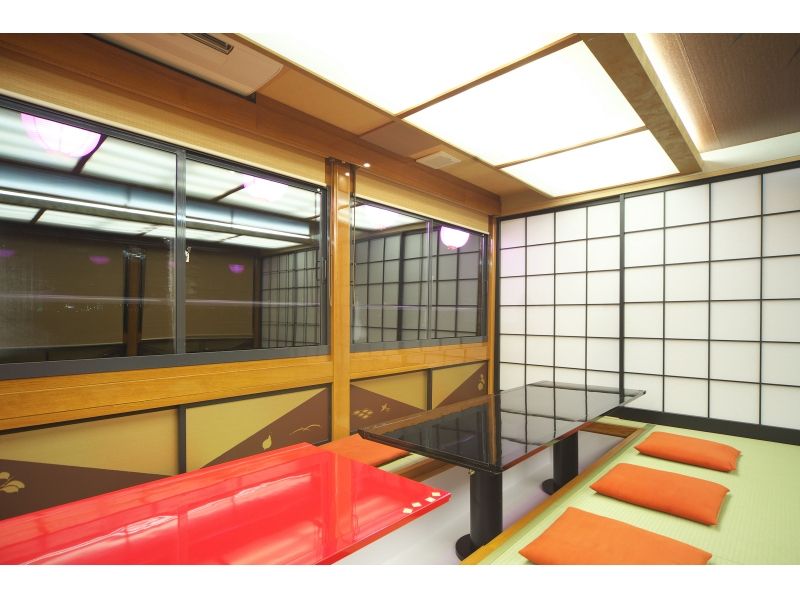 Comfortable ship with your stand digging Since it has been installed all ship digging your stand, nor make your stay comfortable chat when meals.
---
Information
Minimum number of people
1 人
Number of people who can book
2人〜
Schedule
Aug. 1
Assemble time
17:30に集合してください。
Assemble point
Please come to the exit of Tozai line Nansandcho 2b.
The bus of Harumiya will be waiting.

※ When you leave, we will also send you to the station in Minami-sachi.
Reservation deadline
Before 2 days
---
Regarding advance preparation
| | |
| --- | --- |
| About clothings and must-bring items | Nothing in particular. |
| About rental items | Nothing in particular. |
---
Facility information
Changing room
toilet
shower
Hot spring
Locker
Hairdryer
Parking Lot
コンビニ
スーパー
---
Access and map
所在地
Tozai Line Nansancho 2b Exit
How to reach by train
Tozai Line Nansand Station 2 B Exit
---
Price list
Basic charge
| | |
| --- | --- |
| Adult / person 18,360yen | From 18 years old, including boarding fee, meal (Fureusodo Gozen), drinks all-you-can-drink charge included. |
| High school students following / person 14,688yen | Boarding fee, meal (Furisodegazen), soft drinks all-you-can-eat fee included. |
※Prices including all taxes.
※上記は基本料金になります。
※日程によって料金が異なる場合がございますので、日程を選択した後に表示される料金表をご覧ください。
---
---
お支払い・キャンセルに関して
お支払いについて
Credit-card transactions
Payment method
Pre-card payment only
About cancellation fee
In case of cancellation of reservation and reduction of number of passengers, the following cancellation fee will be charged.
40% of the charge from May 1 (Monday) to May 31 (Wed)
From June 1 (Thu) to June 30 (Fri), 50% of the charge
From Saturday, July 1st until July 17th (Monday), 70%
From July 18 (Tue) until 100% of the charge
Cancellation by operators.
○ Cancellation of fireworks display
Fireworks display If the fireworks display is canceled by the morning on the day of the event, we will guide you as a regular houseboat cruise (10,800 yen).
In that case the difference will be refunded.
Please note that refunds will not be accepted in the case of cancellation after the announcement of the fireworks display.

※ There is no postponement date setting for fireworks display this year
※ If you do not participate in regular houseboat cruise after the fireworks display is canceled, refund will be only difference.
---
Other
| | |
| --- | --- |
| Matters require attention | If you do not meet the deadline to the outgoing vessel time, it does not offer boarding. Please note. |
みんなの体験談
There are no reviews yet
Service out of period
今季の受付は終了いたしました。
Included in price
Boarding fee / meal / all-you-can-drink / consumption tax
このプランを予約すると 170 pt 貯まります!
| | |
| --- | --- |
| | スタート時間 |
| | Participating age0 才~ |
| | Time required Four to five hours |
| | ScheduleAug. 1 |
| | Assemble point Look in GoogleMap |