【Popularity No. 1! Kanagawa · Miura · Two marine activity packs to choose】 You can choose from 3 types and play!
プランID:15442 提供:Miura sea of ​​school (Divenavi Scuba Academy)
9,500yen~​ ​(tax included)
参加者1人あたりの料金
プランID :

15442
Kanagawa / Yokosuka Zushi-Hayama Miura
Stand Up Paddle Board (SUP)
Snorkeling
kayak
Empty-handed OK
1 person participation Allowed
Rain departs Allowed
子供参加可
アクティブ爽快
自然満喫リラックス派
ファミリーで楽しむ派
Starting time

09:00

12:30

Participating age

60 才~

Time required

5-6 hours

ScheduleRegularly
Assemble point Look in GoogleMap
Description​ ​
It is a marine activity plan that you can choose and play two kinds of popular sea kayak, SUP, snorkeling every year.

You can choose 9:00 start and 12:30 start.
In case of 9:00 start, scheduled end time will be around 15:00.
In the case of 12:30 start, scheduled end time will be about 18:00.

Please understand beforehand because the time will vary depending on the sea condition, number of participants.
Guides are attached to SUP and snorkeling, but guides are not attached to sea kayak.
Sea kayak at Miura Sea's school is a sit-on type kayak so you can enjoy diving with peace of mind for the first time.
Empty-handed in OK!
I only have towels and swimsuits!
Feel free to play marine activities!
You can choose 2 from popular activities!
You can choose from 2 types of SUP, sea kayak, snorkeling.
Everyone in families and groups can play together!
SUP has 12 boards in all, sea kayak has 8 boats, one boat with 8 boats, 16 boats with two boats, and 50 sets of snorkeling sets, so you can also play with your family and group!
---
Attractions of the plan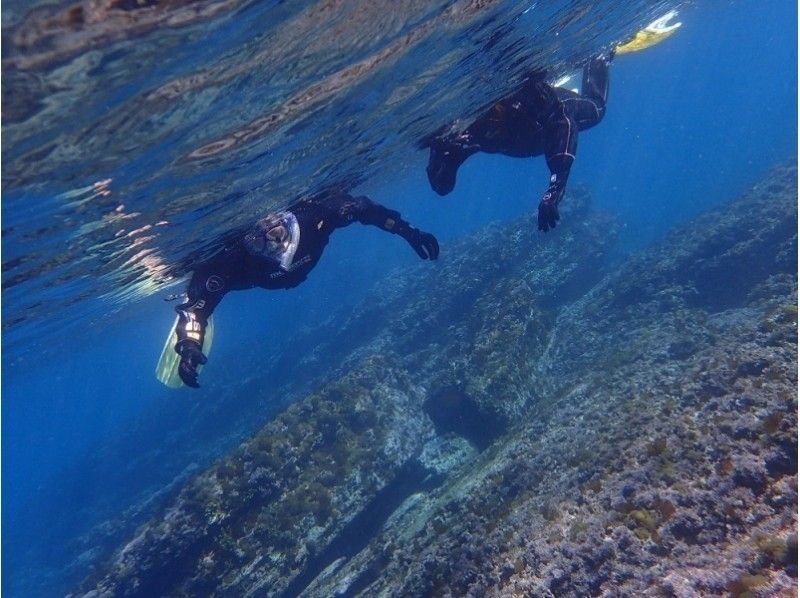 Snorkeling Look at lots of fish at snorkeling!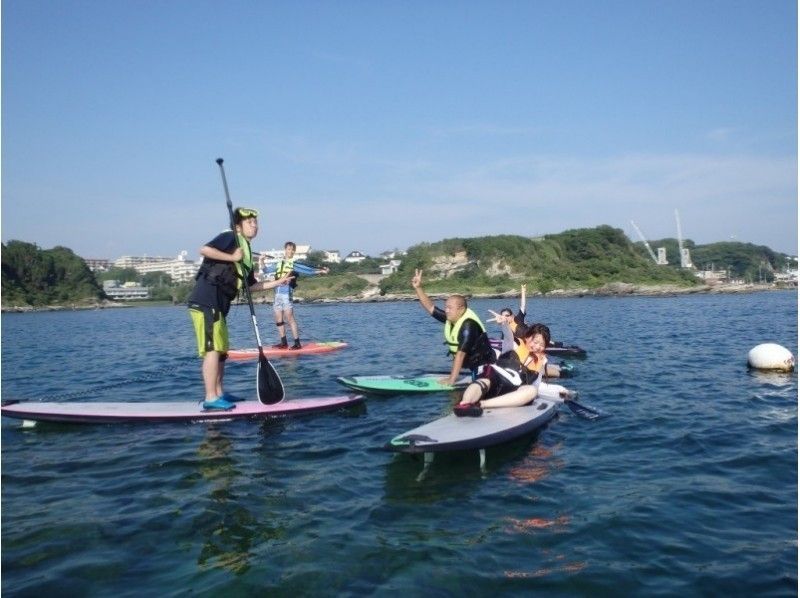 SUP In SUP you can enjoy the feeling of floating on the water surface.
Sea kayaking Even if it's a sit-on type, it goes a little ♪
---
Information
| | |
| --- | --- |
| Minimum number of people | 1 人 |
| Number of people who can book | 1人〜10人 |
| Schedule | Regularly |
| Assemble time | Please make a reservation 15 minutes before the appointment time. |
| Assemble point | Miura sea of ​​school |
| Reservation deadline | Up to 30 days before |
---
Regarding advance preparation
About clothings and must-bring items
Please come in regular clothes.
Please bring towels and swimwear.
About rental items
All necessary rental equipment for each activity is prepared.
---
Facility information
Changing room
toilet
shower
Hot spring
Locker
Hairdryer
Parking Lot
コンビニ
スーパー
---
Access and map
所在地
Kanagawa Prefecture Miura Misakimachimoroiso 1621
How to reach by car
Miura running through 25 minutes from the road forest IC
Yes Valet Parking
How to reach by train
15 minutes by taxi from Tokyu Misakiguchi Station
In the morning department there is a station pick-up.
In case of station pick-up, please reserve in advance.
---
Price list
Basic charge
| | |
| --- | --- |
| Participants / per person 9,500yen | |
オプション料金
| | |
| --- | --- |
| Participants / per person 3,000yen | BBQテラスでBBQを楽しみたい方は事前にご予約ください。 当日のご予約は承ることができません。 |
※Prices including all taxes.
※上記は基本料金になります。
※日程によって料金が異なる場合がございますので、日程を選択した後に表示される料金表をご覧ください。
---
---
お支払い・キャンセルに関して
About payment
Cash or card
Payment method
Pre-card payment, the ways assigned by operators
About cancellation fee
The day before 50%
On the day 100%
Cancellation by operators.
We may not be able to carry out due to sea conditions such as bad weather.
In that case, no cancellation fee will be charged.
---
Other
| | |
| --- | --- |
| Matters require attention | Customers who are drinking alcohol can not participate. |
9,500円~(税込)
参加者 1 人 あたりの料金
Included in price
Facility fee, life jacket, each activity rental equipment, SUP and snorkeling are guide fees
| | |
| --- | --- |
| | Starting time 09:00 12:30 |
| | Participating age60 才~ |
| | Time required 5-6 hours |
| | ScheduleRegularly |
| | Assemble point Look in GoogleMap |