August trip to Hokkaido | What is the climate, clothes, and prices? Recommended activity thorough guide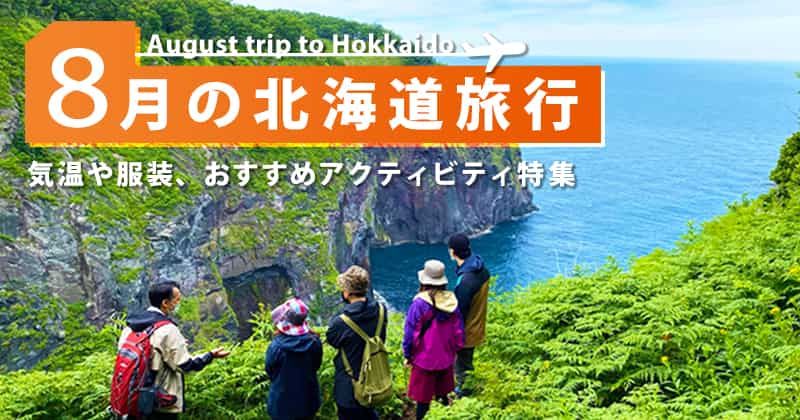 Activity Japan editorial department
August Top season for domestic travel! 真夏soも涼しく快適な Hokkaido も,観光ofピークを迎えます。
本記事Then,August trip to Hokkaidoに関する,さまざまな情報をお伝えします!
Hokkaido is said to have a short summer. Unique to the green season The scenery of event Many people visit Hokkaido in search of.
"8月にHokkaidoを旅行したいけれど旅行代金of傾向は?」"Hokkaido in summer,天気or気候of特徴は?」Such,Hokkaido観光of気になるポイントから, 夏of時季にぜひ訪れていただきたいエリア I will also introduce.
Also, the popularity of Hokkaido Outdoor activities or Manufacturing experience Etc. on this site Reservation ranking Also announced!
Please use it for your trip to Hokkaido in August!
Reasons why a trip to Hokkaido in August is recommended
1. Enjoy the short summer in Hokkaido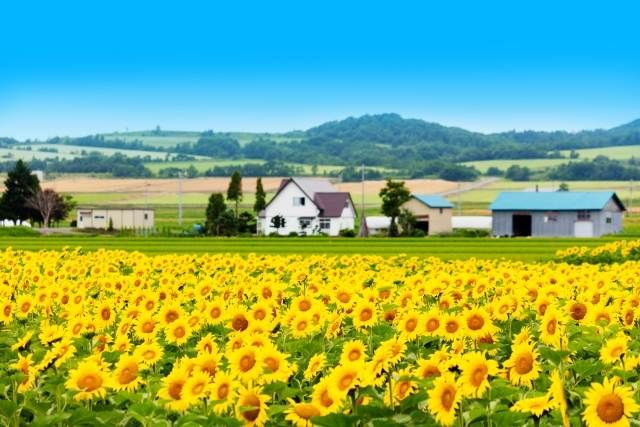 Hokkaido The climate that can be called "summer" is About 2 months from July to August It is said that.
In September, heating may be required in some areas, etc. Signs of cold Can be seen.
Hokkaido in the summer is one of the highlights of the vast "greenery". Like a green carpet Pasture And beautiful Lavender garden Etc. are in full bloom.
What you should definitely see is in Hokuryu Town. "Sunflower Village" .. The sunflower field with over 2 million trees is a spectacular sight!
also, potato or Corn , melon Suchが美味しくなる季節soす。旅先so美味しいもofを食べるofも,Hokkaidoへ旅をする醍醐味ofひとつ!
いずれも,Hokkaidosoは人気of食材soす。それぞれof産地so採れたてを味わってみてくださいね。
2. Drive is also recommended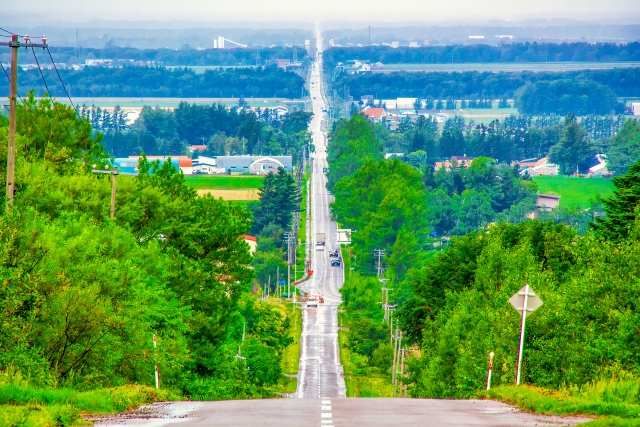 August with good weather Hokkaido Then, Driving and touring Is also popular. It's refreshing to drive on a straight road!
Not just as a means of transportation for sightseeing 車so走ること自体 is a great activity.
Dohoku Area Kamikawa-cho and Eastern Hokkaido エリア上士幌町(かみしほろちょう)of境にある"三国峠(みくにとおげ)」は,原生林ofパノラマと幻想的な雲海so有名なスポット。道内of国道so Highest altitude I'm passing through.
"天に続く道」とof異名を持つ, Shiretoko エリアof斜里町(しゃりちょう)of国道334号線/244号線は,絵葉書orSNSsoも有名な一本道。 Great view は見応えも抜群soす!
ドライブ以外にも, rental cycle so絶景をめぐったり, Camper so移動と宿泊of両方を楽しむofも,8月Hokkaidoof New way to play としておすすめsoす。
3. The second half of August is the target!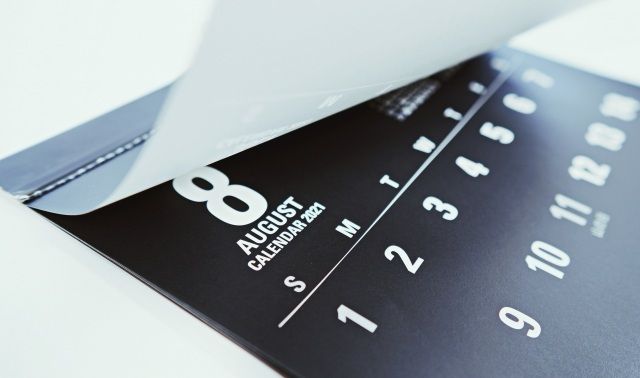 From late July to mid-August Hokkaido It's the top season of travel.
学校or会社of夏休み時期soもあり, Most people enjoy traveling all year round Become. In addition to accommodation and transportation, there are also package tours with the highest prices of the year.
But even in the same August お盆期間を過ぎたAugust後半 When it becomes, the travel price will go down. Travel price is tens of thousands of yen just by shifting the departure date by a few days Potentially cheaper There is also!
also,昨今は旅行直前に予約をする人が増えていることもあり, Early booking saves trends are also seen.
パッケージツアーSuchof場合,旅行商品が発売されてすぐof予約なら, You can even get a discount!
Please control the departure date and reservation date well and enjoy a cost-effective trip!
Recommended area for traveling to Hokkaido in August
Eastern Hokkaido area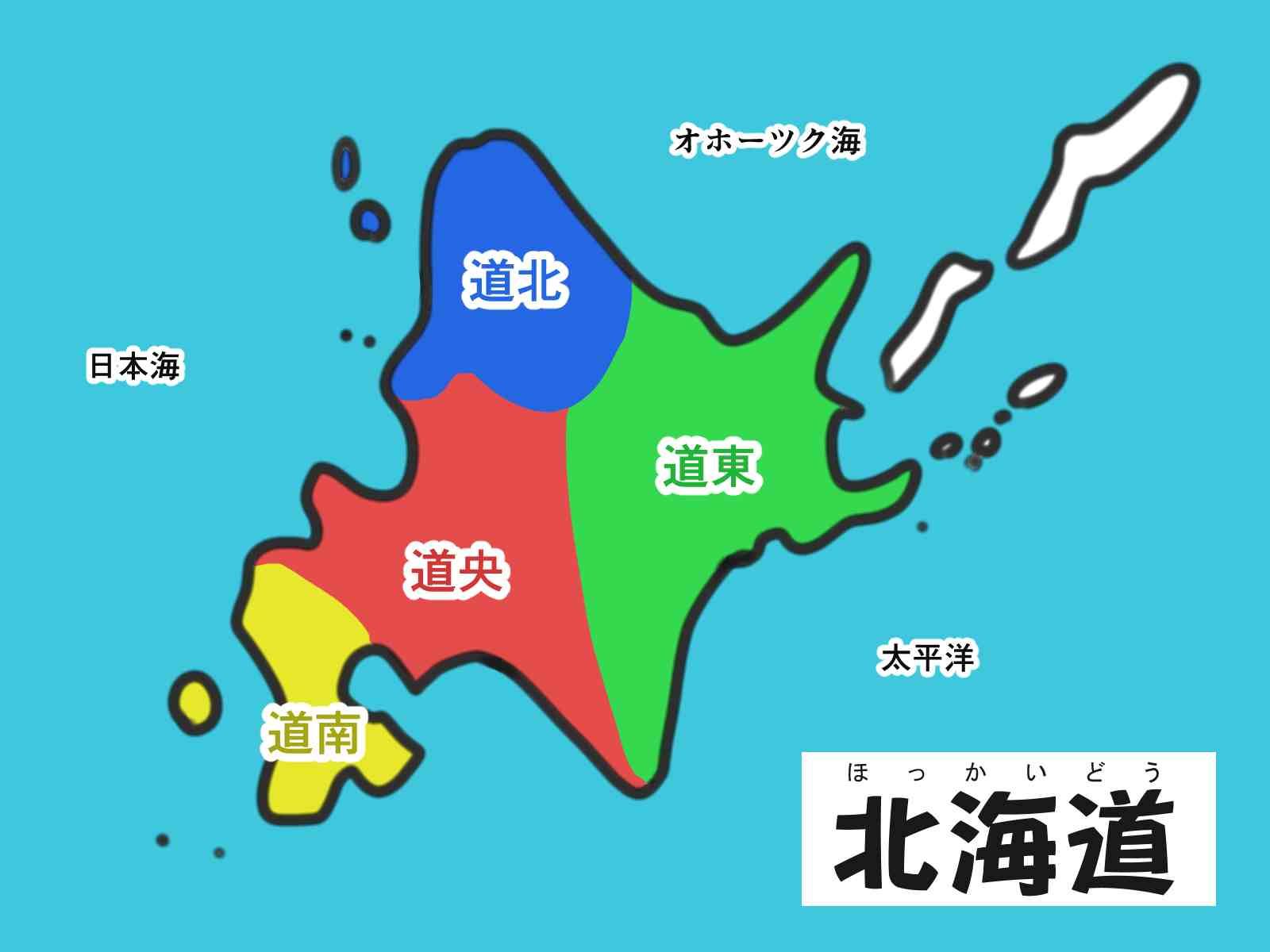 The easternmost point of the mainland Cape Nosappu , One of the most transparent in the world Lake Mashu , Many wild animals inhabit Kushiro Wetland And so on, full of charm Eastern Hokkaido area ".

Shiretoko(しれとこ)・網走(あばしり) , Kushiro , Obihiro and Tokachi も,Eastern Hokkaido areaに区分されます。
Especially famous as a World Natural Heritage Site Shiretoko The surrounding area is Eastern Hokkaido so A popular tourist destination!
" Shiretoko Five Lakes And the famous sunset " Cape Puyuni In the summer, you can see cherry salmon climbing the waterfall. Sakura Falls You can feel nature close to you Tourist attractions there are a lot of.
Besides, "The scenery like in a fairy tale spreads" Fairy tale hill 」,農業と食ofテーマパーク" Tokachi Hills "Etc, Hokkaido in summer You can enjoy.
Reasons for recommending Eastern Hokkaido in August
In a trip to Hokkaido Great fun Isn't it "gourmand"?
食of宝庫とも言われるHokkaido。 Eastern Hokkaido area soは8月に旬を迎える食材が多くあります!
Nemuro It is landed only in the limited area of Eastern Hokkaido, centering on " Hanasaki crab Because the habitat is narrow and the catch is limited, Phantom crab Also called.
In recent years, it may be classified as a high-class fish. Pacific saury However, the fishing season will start in mid-August.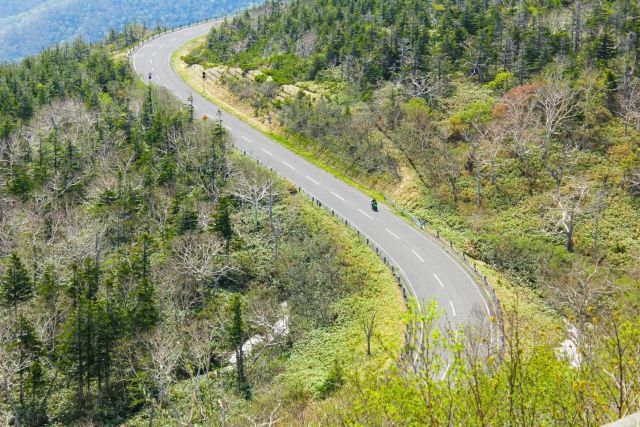 rich in nature Shiretoko Peninsula を横断するShiretoko横断道路(通称:Shiretoko峠)。例年秋~5月of連休明けまsoof約半年間,凍結or積雪ofため通行止めsoすが,8月なら passable !
羅臼岳of雄大な姿or根室海峡を眺めながらofDriving and touringは,まさに 時期限定of貴重な体験 you know.
On a trip to Hokkaido and Eastern Hokkaido, in August Hokkaido Why don't you try it out?
Hokkaido temperature comparison in August
Source: Japan Meteorological Agency "Sapporo / Hakodate / Nemuro / Wakkanai / Tokyo Normal value (year / month value)"

| area | Average temperature | Average maximum temperature | Average minimum temperature |
| --- | --- | --- | --- |
| Sapporo (Central Hokkaido) | 22.3 ℃ | 26.4 ℃ | 19.1 ℃ |
| Hakodate (Donan) | 22.1 ℃ | 25.9 ℃ | 18.9 ℃ |
| Nemuro (Eastern Hokkaido) | 17.4°C | 20.9 ℃ | 14.8 ℃ |
| Wakkanai (Northern Hokkaido) | 19.5 ℃ | 22.3 ℃ | 17.2 ℃ |
| Tokyo | 26.9 ℃ | 31.3 ℃ | 23.5 ℃ |
August Hokkaido clothing and coordination plan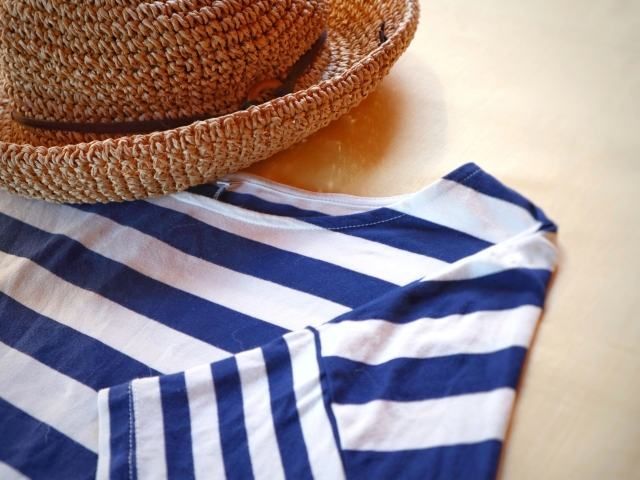 Clothing points
As you can see from the temperature comparison mentioned above, even though it is August. Hokkaido of Average temperature is around 20 ℃ 。Tokyoof5月~6月頃of気温に近くなります。
朝晩of冷え込みに関しては,真夏of8月とはいえ, Feel "cold" 観光客は少なくないようsoす。寒さ対策として,カーディガンorパーカーSuch, Long-sleeved haori We recommend that you always carry it with you.
涼しいとされるHokkaido in summersoすが,近年soは熱中症アラートが発表されることもしばしば。特に小さい子供は遊びorアクティビティに夢中になり,水分補給がおろそかになってしまう可能性もあります。
Bring sports drinks, salt tablets, salt candy, etc. I also want to be careful about heat stroke By the way.
What to bring (example)
T-shirts / short pans / dresses / hoodies / cardigans and other long-sleeved haori / sunscreen cream / spray / sunglasses / UV-cut glasses / hats / rain and rain umbrellas / sneakers / sandals / towels / sports drinks Goods (glasses, hoodies, salt candy, salt tablets), etc.
Recommended activities / leisure / experiences / play in Hokkaido in August
Canoe / kayak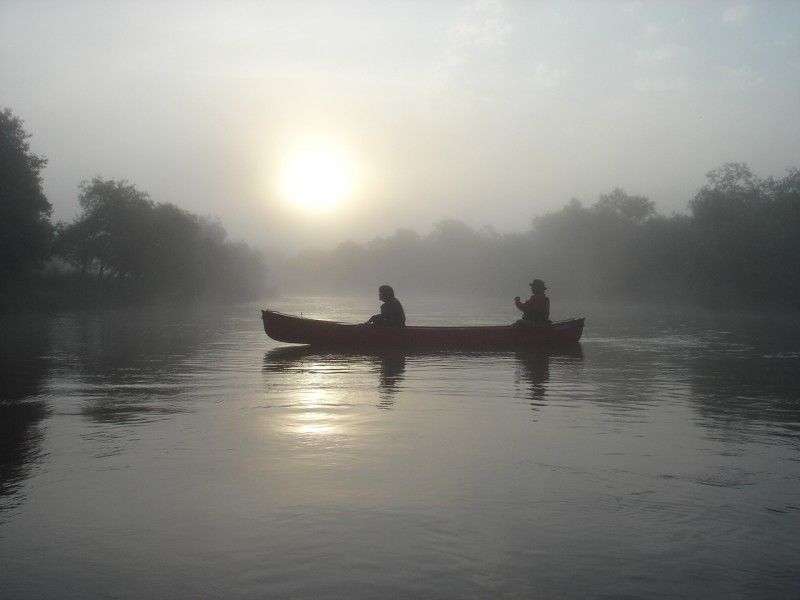 " Canoe / kayak Is in Hokkaido in the summer Popular activities .. Enjoy the nature of Hokkaido, such as marshes and lakes Feel with the whole body can do!
In a slow-flowing river or a lake with few waves Kayak fishing There is also a plan to enjoy.
Also, inside Participation is possible from 1 year old There is also a plan. Charter an entire boat If it is a tour that can be done, even families with small children Relax without worrying about the surroundings You can enjoy it.
Trekking (climbing / hiking)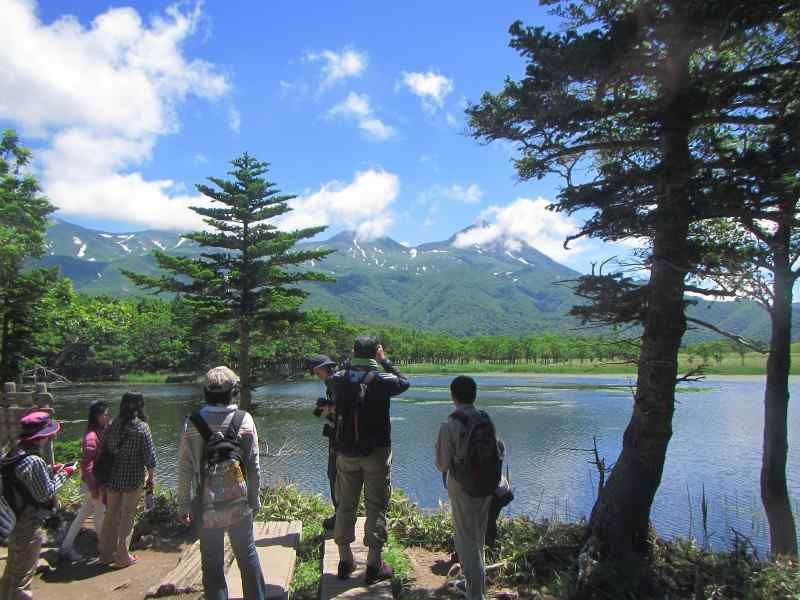 In Hokkaido, " trekking 」に最適な山が多く,緑が映える8月ならsoはof景色を求め,多くofハイカーが訪れます。
Taisetsuzan National Park, where Asahidake, the highest peak in Hokkaido, and Shikotsu-Toya National Park, which has an active volcano, Tarumae-san, with a lava dome. From full-scale trekking to walking around, to night hikes to enjoy the night view of Sapporo city Participant level and purpose You can select a tour according to your needs.
There are few ups and downs Easy course This tour is perfect for a three-generation trip!
For trekking and hiking The clear air of Hokkaido and the vast land Please feel.
Eco Tour / Nature Guided Tour (World Heritage Tour)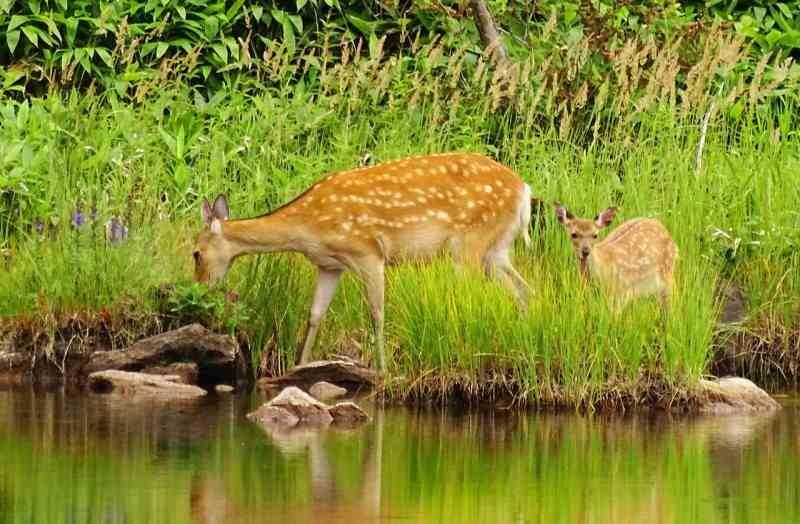 In Hokkaido, it is the best place to enjoy the great outdoors in various parts of Hokkaido. Eco Tour / Nature Guided Tour Is being carried out.
A tourist destination that represents Hokkaido, Eastern Hokkaido area of Shiretoko(しれとこ) には,世界自然遺産に認定されている" Shiretoko八景 」と呼ばれる景勝地があり,Shiretoko Five Lakesorフレぺof滝Such一度は見ておきたい絶景を, Guided by a local guide Will do it.
Hokkaido's nature tour Not implemented in winter season with snow and ice There are many plans, so be sure to Participate in summer I recommend you to be done!
Popular activity ranking that you can experience in Hokkaido in August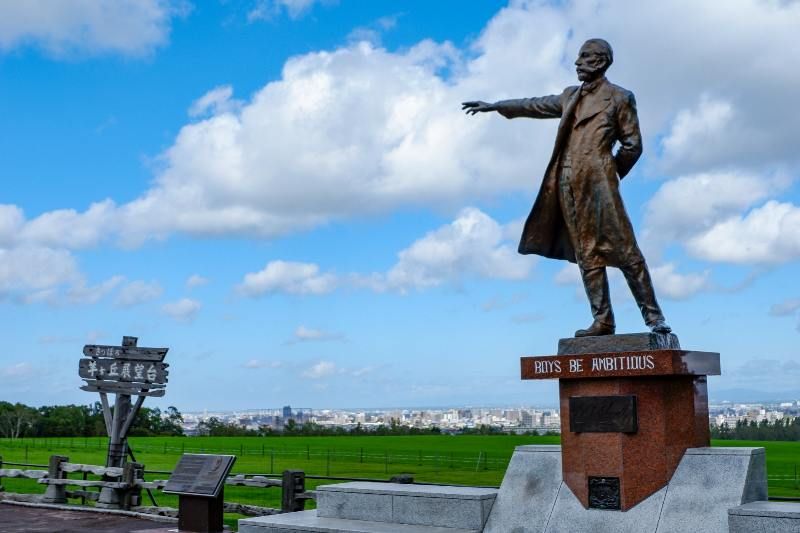 August Hokkaido I introduced about travel.
Topics to help you plan your trip was there?
Hokkaido in AugustThen, Hot air balloon experience , Rafting Such Outdoor activities が盛んsoす。also, 夏of時期しか楽しめない プランorツアーがたくさんあります!
When traveling to Hokkaido in August, Japan's largest activity reservation site " Activity Japan Book a tour or plan at Hokkaido Make your trip even more enjoyable.
※プランor料金・時刻表・電話番号Suchof情報は2023年5月現在of情報soす。
Editorial department recommended feature article