Leisure of Silver Week
Activity Japan
Book easy & affordable
Even if the summer vacation ends, not only children are not enough ♪ I will be glad Silver Week again after the end of August in 2017 ♪ ('∈ `) Generally it is July ~ 8 The moon (especially the summer vacation season such as the Bon Festival) is the season when the demand for the outdoor activities is the most season, but September is the most recommended time when the hot summer heat continues and the congestion of tourist spots is relaxed ◎

Unfortunately, however, Silver Week in 2017 does not become a big consecutive holiday with a maximum of three consecutive holidays even if it connects holidays (Respect for Senior Citizens, Autumnal Equinox Day) Schedule difficult to acquire long vacation ↓ But even if you go out Let 's plan to use time well without missing this period best for outdoor leisure ♪ Let' s go out for a trip, drive, date etc ♪ Summer event last chance ♪ ('θ `)
【Silver Week Schedule in 2017】
September 16 (Saturday)
September 17 (Sun)
September 18 (Monday, congratulation) Respect for the Aged Day
September 19 (Tue)
September 20 (Wed)
September 21 (Thu)
September 22 (Friday)
September 23 (Saturday · Holiday) Autumnal Equinox Day
September 24 (Sun)
However, I think that a lot of people used a lot of money in summer vacation etc. _ :( 'ཀ `' ∠): So in this article I got a reservation already in the 2017 Silver Week period Together with announcements of various national versions of popular rankings, we will select carefully selected discount prices and recommended plans that can be booked cheaply, centering on leisure spots / facilities near Tokyo from within Kanagawa and Yamanashi ★ ★ ★
SW Popularity Plan Ranking TOP 10
First place
Second place
3rd place
4th
5th place
6th place
7th place
8th place
9th place
10th place
SW Popular Activity TOP 10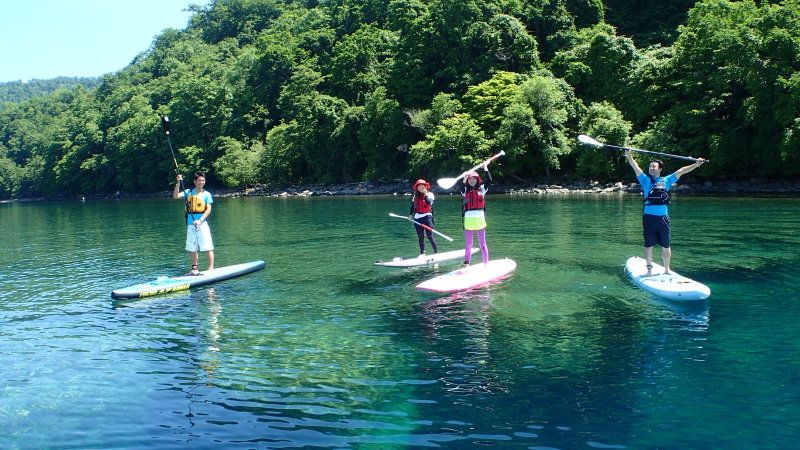 SUP experience gathering nationwide popularity
SW Popular Area TOP 10
First place Okinawa
Including Okinawa main island as well as remote islands such as Miyakojima and Ishigakijima boasts overwhelming popularity!
Second place Hyogo
In Hyogo prefecture, the activities of Koichi Kansai's Resort Island Awajishima are very popular!
3rd place Hokkaido
Sapporo, Otaru, Furano, Niseko, Shiretoko are popular plans that make use of the majestic nature!
4th Nara
Nara prefecture with the popular number one plan "Bungee Bungee" is also a Yoshinogawa leisure ◎!
5th place Kagoshima
Of course Kagoshima city is a popular spot of remote islands such as Yakushima, Amami Oshima, Yoron Island and popular!
6th place Shizuoka
The topic of Hizorihama beach snorkel and the area of ​​popular marine activities in the Izu area!
7th place Tokyo
Rafting and canyoning playing in leisure facilities in the city center and Okutama nature are popular!
8th place Yamanashi
One major activity spot Wake board and fly board are popular in Yamanakako!
9th place Shiga
You can experience various activities such as SUP at Japan's largest lake "Lake Biwa"!
10th place Ibaraki
"Ryujin Bungee" boasting Japan's top 100 m in height and marine sports are very popular areas!
SW Recommendation plan near Tokyo