NOP Noboribetsu off road park Ryoji Sano commentary! ! How to enjoy snowmobiles - For first-time challengers ~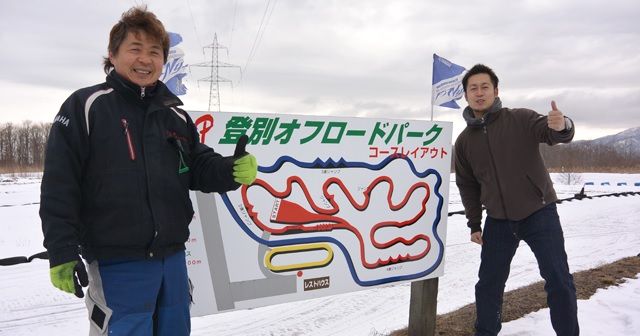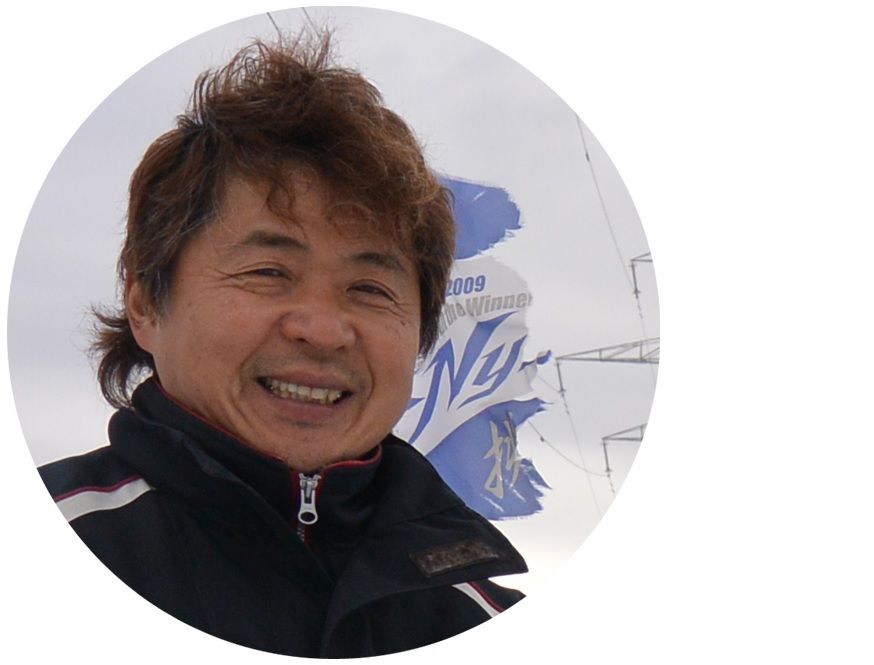 Ryoji Sano
SHOP:NOP Noboribetsu off-road Park

---
<<プロフィール>>
JSSA (Japan Snowmobile Safety Association) certified instructor. He mainly engages in snowmobiles as a ski patrol member at the ski resort in Nagano prefecture. Later, with the group officials squad and the instructor and race activities for about 20 years, after the retirement, launch the current NOP Noboribetsu off road park. Guidance and dissemination of snowmobiles from all over the country, and continues to race activities, as instructors at various places. In the summer, we will also conduct ATV (4 wheel buggy) related business.
What is snowmobile? What?
-The etymology is a coined word combining "snow" of snow and "auto mob" of a car.
-Originated in the UK in 1932, the most popular present is North America.
-It is not easy to see usually, but for ski resorts, for work on snow, as well as for patrol and rescue vehicles.
-In the snow country, leisure and lace are done, and you can enjoy the real pleasure of winter, such as touring on snowy mountains.
-There are no particular licenses or qualifications for maneuvering, and at leisure facilities in ski resorts and the like, you can also experience and receive guidance and guidance. (You can not run on the public road.)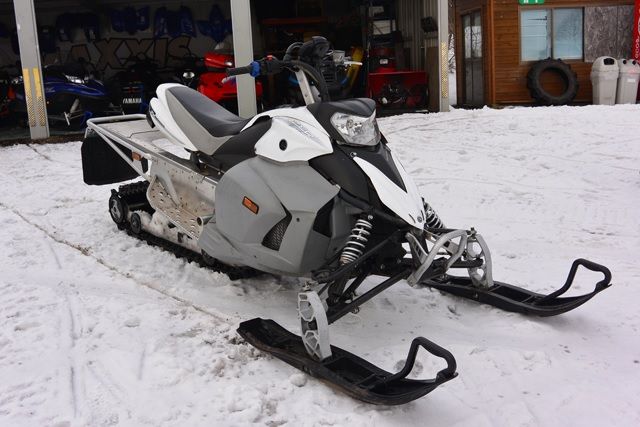 In the overall image it looks like an off-road bike, but how to ride is quite different. Drive the rear track belt and steer it with the skis forward.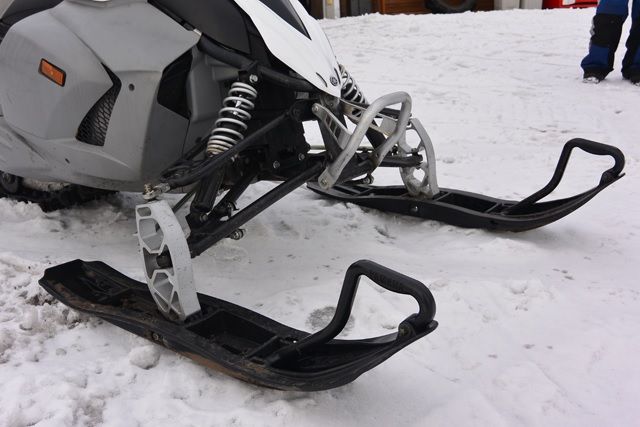 In order to bend firmly on the snow, we adopt a high performance suspension, and at the bottom of the ski there is an edge called a runner that bites into the snow.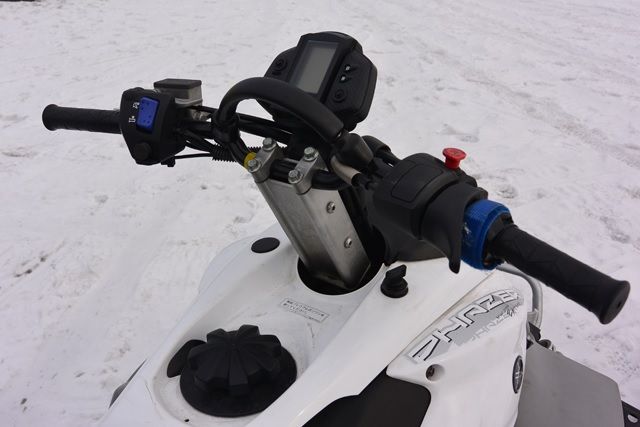 Although it is around a handle similar to a motorcycle, the snowmobile is equipped with throttle lever and throttle lever operated by thumb, plus a function to adjust the emergency stop button and grip heater in addition to the brake lever.

If you take a course, you can pilot! !
In a facility where you can enjoy snowmobiles, there are always instructors and you can enjoy snowmobiles from novices to experts as you will be holding a lecture firmly. The qualification for getting on boarding is not less than junior high school student at NOP Noboribetsu off road park. (Please check in advance as it depends on each facility.) There are also facilities that can acquire the "snowmobile license" issued by Yamaha, the only manufacturer in Japan.
Brief explanation of how to run
Snowmobiles are similar in shape to motorcycles, but the way of riding is quite different. Whereas motorcycles ride in balance, snowmobiles are said to be weight-riding vehicles. Basically, snowmobiles do not fall over even if they do not balance, but the balance relating to the left and right (centrifugal force) and the upper and lower (gravity) is particularly important when traveling. Speed ​​adjustment while moving the weight, steering wheel operation is hard to improve and is a deep ride. The image below is a step part, but footbars that hook your feet so that your body does not get off the snowmobile when you move weight.
You can run a full course!
There are three special courses on the vast site of 12 thousand pyong unique to Hokkaido. First of all, there are a beginner course (about 200 m) that carries out basic practice, an intermediate course (about 800 m) that goes around the outer circumference of the site, and an advanced course (about 1 km) where official racing is also possible, You can enjoy it. Also, depending on your progress, we also have a surprising course that allows you to travel along the adjacent snowy field!
Aim for this place! What? Snowmobile Tournament Information! !
There are various competitions that use snowmobiles, including "Snow Cross" called Motocross on the snow, "Drag Race" competing for acceleration with the highest speed on a straight line, "Oval Race" competing for speed at the oval course, in line with the steep slope There is "Hill climb" which climbs uphill, "Enduro" of endurance race. Today, in Japan, "Snow Cross" is hosted by MFJ (Japan Motorcycle Sports Association) and five annual selections are held in Hokkaido, Niigata and Nagano mainly as the All Japan Championship. It is a powerful race which is carried out by seven classes. Because there are few exclusive courses, the race population is small, so if you acquire MFJ license you can participate in all Japanese class races. Suddenly all-Japan war participation is not a dream!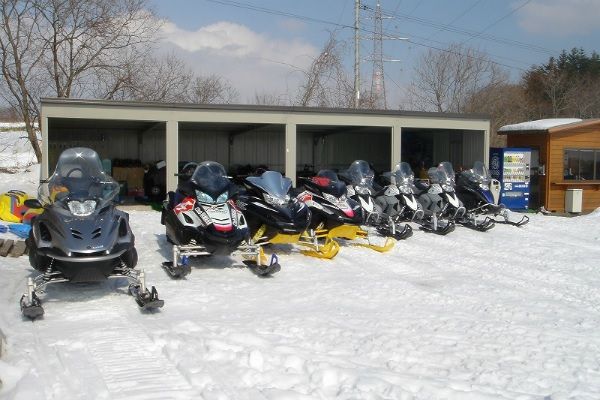 In NOP Noboribetsu off road park, we can ride Yamaha's latest snowmobile in the whole country.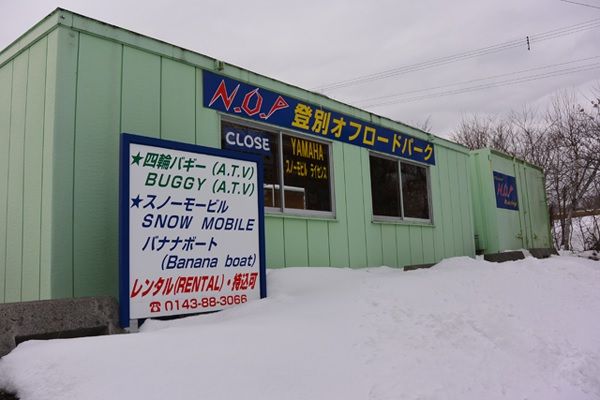 There is a resting place so that guests accompanying guests can relax slowly.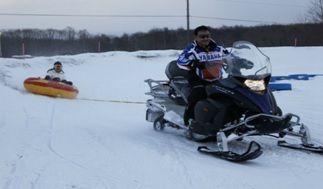 Guests who can not ride on snowmobiles such as children as options can enjoy snow.

Noboribetsu is about 1 hour by car from New Chitose Airport, and about one and a half hours from Sapporo. If you have the opportunity to go to Hokkaido this winter, why do not you try experiencing snowmobile by all means! Holding period (late December ~ late March ※ fluctuate depending on snow conditions)
Experience snowmobile!

プランID:1760
NOP Noboribetsu off-road Park
4,500

yen~

​ ​(tax included)
You can enjoy the on-site courses in the snowmobile. Since there is also banana boat experience course you can enjoy enough you also to organizations group customers.

プランID:1762
NOP Noboribetsu off-road Park
8,000

yen~

​ ​(tax included)
You can enjoy the on-site courses in the snowmobile. Since there is also banana boat experience course you can enjoy enough you also to organizations group customers.

プランID:1763
NOP Noboribetsu off-road Park
10,000

yen~

​ ​(tax included)
YAMAHA is the plan with the goal to acquire a snowmobile license. To ride a safe and fun snowmobile, correct knowledge of the structure and operation of the machine, running on the rules and manners, we will learn such knowledge to the nature of winter.