"Lucky" big fish in the best season! ! Fishing in the Furano Jinshan Lake (Hokkaido) Fishing! ! Experience report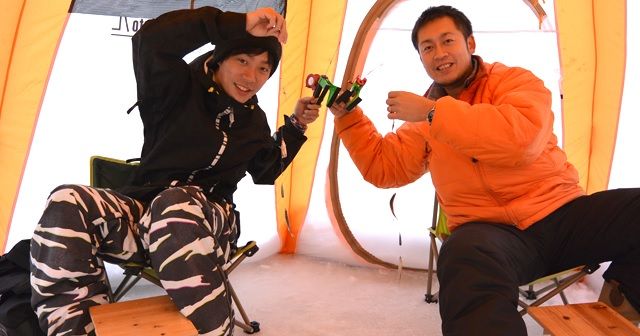 The plan I experienced this time
For this time, we will deliver a reliable Wakasagi fishing experience report as popularity surges will increase as winter comes from now! Thank you for your cooperation. Guidelines Outdoor Club. Based in Furano, Hokkaido, you can experience rafting tours and eco-rafting fishing tours in the summer, snowshoes etc. in winter as well as fish fishing.

"Adults and children can become smiles with nature! That is the attraction of outdoor"As a motto, a program that can be experienced from 3 years old is also available!

※ This interview was done in February 2015. Depending on the season, plan contents may differ.

プランID:2085
Guidelines Outdoor Club
5,500

yen

4,500

yen~

​ ​(tax included)

Special Deals
全面凍結したかなやま湖でワカサギ釣りを体験してみよう!! 手軽に体験できる半日コースはオススメです!! 氷にあけた穴に仕掛け(針)を入れ、竿を動かしながらアタリを誘うワカサギ釣り。 経験豊富な日本人ガイドがサポートしますので、5歳のお子様から初めて釣りをする方でもOK! (日本語のわからない方はご参加いただけません) また、全面凍結したかなやま湖の景色も見どころの1つ!! よく冷えた朝は樹氷が見られたり、晴れた日は青空とのコントラストが綺麗ですよ☆ 
STEP.1
Walk on the lake where the ice is covered, go to the base GO! !
Tents (bases) lining on thick lacquered lakes. I will walk on the frozen lake toward the base. Just say the lake below the ice will increase the tension! ! There are countless tents on the frozen lake! !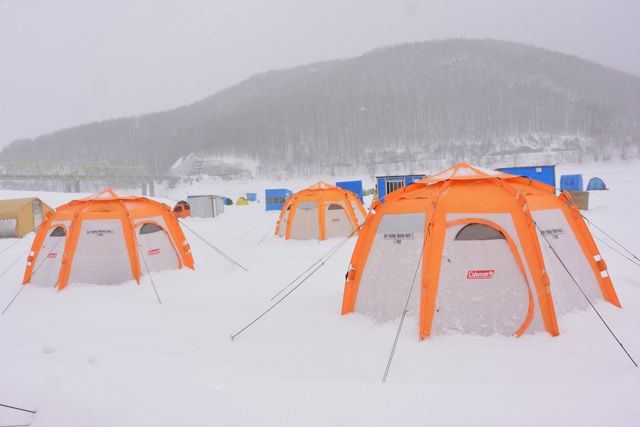 STEP 2
Arrive at the base! ! This is cute again! ! !
Arrived at the base. When you open the tent, there are colorful little chairs and fishing there. And holes. There is a wonderful space for male staff to think "cute ... ///" without thinking! It is hard to communicate in the photo, but it is really cute with a small chair and a small fishing rod. LOL It prevents the wind and snow, and the coldness also softens.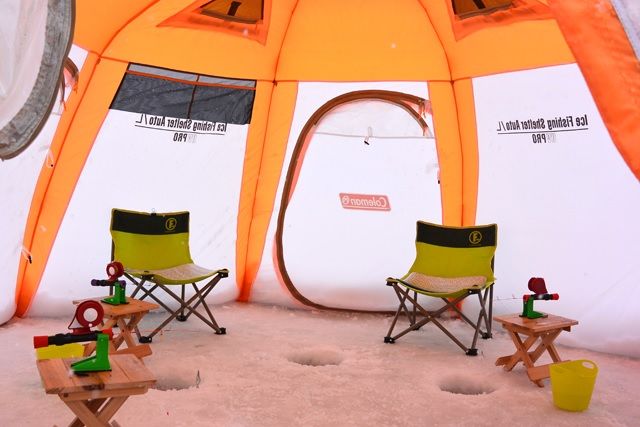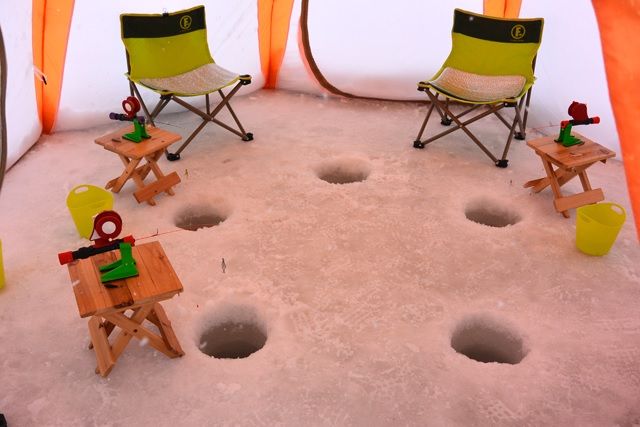 STEP 3
A careful lecture by the guide! What is surprising way to catch fir! What?
Lecture beginning for fishing is finally started. Veteran guide is gentle, fun, very carefully taught, such as the personality of the wakasagi and tips on how to fish! I need a lot of tricks!
Wakasagi fishing is
Do you catch it instead of fishing? What?
Actually it uses secret foods of direct communication, but in fact the fish seems to "do not eat" this food ,,, What is the way to "fish" curiosity with a strong curiosity? Let's guide the guide by actually experiencing it! !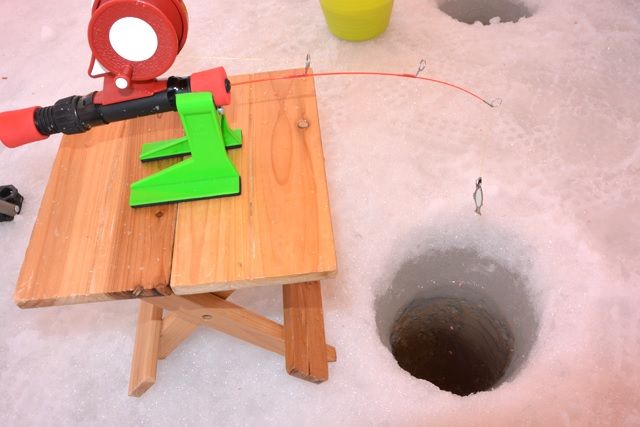 STEP 4
Inception, big catch big fish! ! ! !
If you receive a lecture, start fishing fly immediately! At first it is difficult to grab a knack, but, I feel it is under the hole! I'm trying to catch it, but I can not catch it ... The timing is difficult. When I caught a fist for the first time, I was really happy! I did not catch tuna or magic, but I can not say anything but ... tears stick cute smile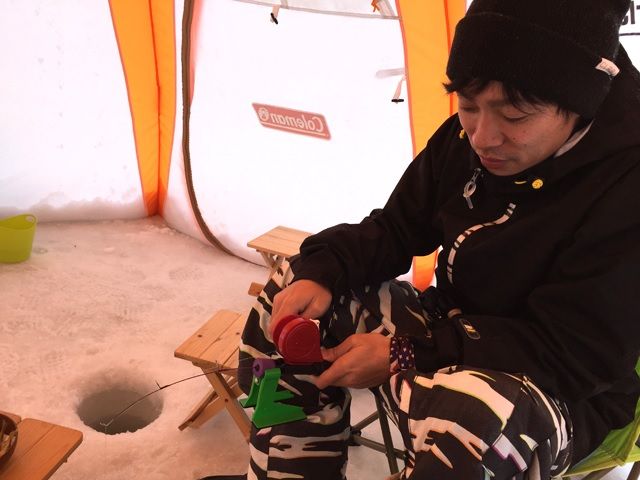 Since get used to, it was the best season and I want to believe that I've gotten better I got better, but the bombing this time is due to the time. . No, but it certainly got better. I gradually understand the thing that the rabbit is thinking (lol). * There are considerable differences in the number that can be caught by the season. It is only for the best season that I really catch fishing. That's why it was more than I could imagine when I caught him.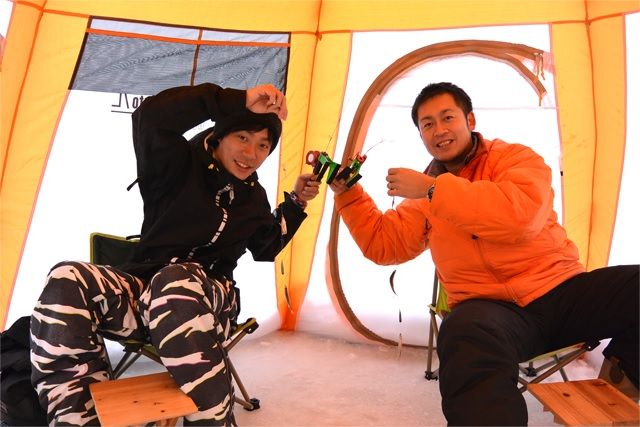 STEP 5
We can not wait! Tempura fresh fished fish! !
The guided fish will tempura on the spot on the spot. You can eat the rice cakes you caught at Atsuatsu immediately. Every fresh eagle in the snowy scenery is exquisite! !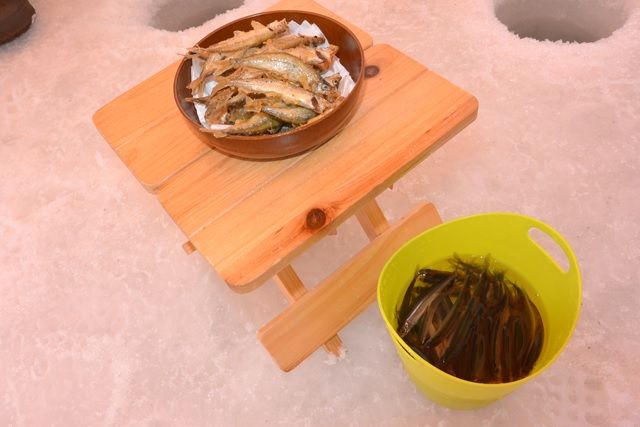 Summary
There is no mistake! Activities that everyone can enjoy !!
Wakasagi fishing is good even if you enjoy chatting while talking with others, even if you confront and cheer at a couple, it will be okay, the end can be "full belly", it is a very fun activity. Of course small children can also experience! A friendly guide will tell you carefully, so you can enjoy your kids.

I am very fascinated while fishing, and time passes soon. The moment when I got a breath, my back pain hurts so much. Let's try moderate breaks. You need a knack to fish. Despite being able to do it easily, in fact it is a full-scale activity that requires concentration, patience, and agility. Let's enjoy the challenge, the impression of when you caught, the impression when you ate (lol)!

★ Recommended for people like this
· Family (small children are OK) · Couples · Friends · Beginners OK
★ Holds
· Warm clothing · Winter shoes (boots etc.) · gloves · hats (varies depending on the operator)
The plan I experienced this time

プランID:2085
Guidelines Outdoor Club
5,500

yen

4,500

yen~

​ ​(tax included)

Special Deals
全面凍結したかなやま湖でワカサギ釣りを体験してみよう!! 手軽に体験できる半日コースはオススメです!! 氷にあけた穴に仕掛け(針)を入れ、竿を動かしながらアタリを誘うワカサギ釣り。 経験豊富な日本人ガイドがサポートしますので、5歳のお子様から初めて釣りをする方でもOK! (日本語のわからない方はご参加いただけません) また、全面凍結したかなやま湖の景色も見どころの1つ!! よく冷えた朝は樹氷が見られたり、晴れた日は青空とのコントラストが綺麗ですよ☆