Held 6 - 7 June 2015, it is part 2 of "BEACH CAMP for adults" report!
We held "BEACH CAMP for adults", which was held June 6 (Sat) - 7 (Sun) of 2015, has finished successfully! Activity Japan Staff will introduce it in all 2 times! !
A tornado coast that has been transformed into an elegant beach.Still much at night!
Time to relax while listening to the sound of the waves in the world where there is little light · · ·. Almost in everyday lifeTime that can not be experiencedI am spending.
In realityThe one who is June is my birthday ...Two people as well!
With the meaning of gratitude for those coming to such a wonderful day,
From the staff at the surpriseCake gift!
Congratulations! !
Fiery heat has also risen!
Log candleHow,The tension goes up!

Thus, the fun night was going to change ...
The evening of the first day I fully enjoyed ...
Morning of the second day! A torso network shore showing a different expression from last night.

Beautiful sunriseIt is comfortable · · ·.
The hammock looks pleasant!
Well next door is preparing for breakfast of the day.
Now what can we do with this equipment?
That crowd is becoming familiar anymorePopular menuis.
Let's wait and leisurely while preparing meals.

Now we are ready for breakfast!
Does everyone understand already?
Today's breakfast is ...
Hot sand!
Pick ingredients according to your preference, just grab it and bake it!
Come on.Let's Cooking !!

One more time!Sandwich ...
Bake!
that's all! Completion
Hot sandwiches to eat at the camp is exceptional!


After picking up the tent after eating, we divided into SUP group and relaxing group on the beach and acted.
Deliver a picture of SUP group!
It is different from yesterdaySUP sumo wrestlingHas been unfolded.
Let's not drop off between staff (cry)
... It was fun though.

Do not imitate everyone!


This camp is the last content.Kelly kettleThe course!
Kelly KettleOver 100 years agoA kettle born in Iceland that was invented and still exists in a form that does not change.
Have you ever tried kelly kettle?
It is ↓ like this.
Fire BaseBurn the dead leaves and wood chips put in (the foundation), the bodyKettle that became a double structure (kettle).

Because the inside of the inner wall is a hollow, as shown in the photograph on the upper right, the fire base gets over and the water entering between the outer wall and the inner wall can be warmed from the inside.
Because you can fuel what you do not need, you can boil water in eco.
It is boiling.fast!
Since rising air current occurs due to chimney effect, it seems that you can boil water faster than ordinary kettle. Let's tea time with the hot water that springs up quickly.
A relieved breath at tea time. Come on camping.
"BEACH CAMP for adults" which seemed long and short. Both participants and staff were very enjoying!
When next time to hold, I will do my best to enrich all the parts of SUP · CAMP · BBQ further! Everyone who participated,I'm really thankful to you!
INFORMATION
Executive Committee Information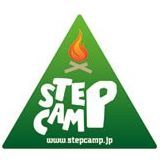 STEP CAMP Corporation
Professional leaders in the outdoor industry perform lectures and workshops at various events, outdoor know-how useful in the event of a disaster. Everyone from people and children who have never experienced camps to the elderly, have fun while learning skills and are working on helping you prepare for possible disasters in the future.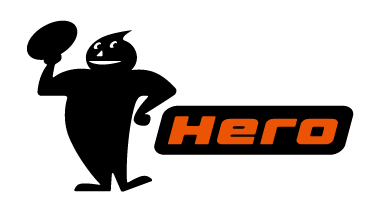 Hero Corporation
As an outdoor business, we manage and operate Day Camp · Barbeque Center in Urban Park · Travel Managing · Manufacture · sale from disc for recreation · leisure to dog disc as business specializing in barbecue, sports disc business as domestic only .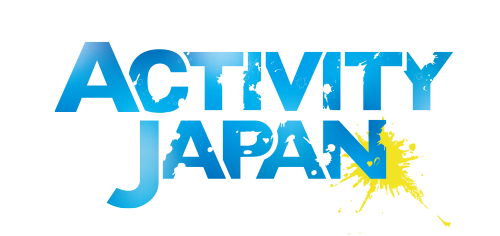 ACTIVITY JAPAN
Domestic outdoor leisure experience - offer reservation site offered by SEGA SAMMY group. We are active not only to manage the web site but also to participate in real events and to spread the activities to a wide range of people by interviewing.