Experience "River SUP" which is done by Nagaoka's wilderness is the best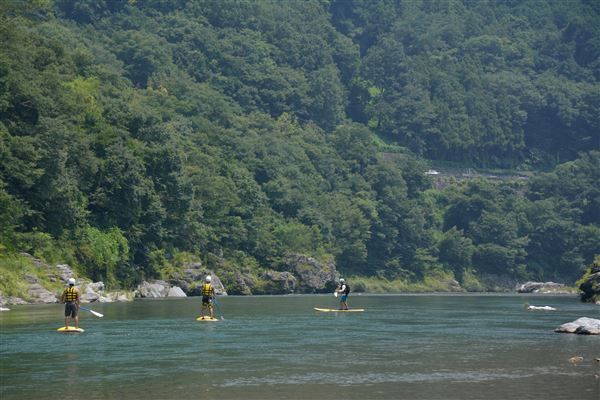 Rumors that it is different from doing in the ocean and the lakeRiver SUP.
This timeGran index Nagatoro baseI got in the way and experienced it.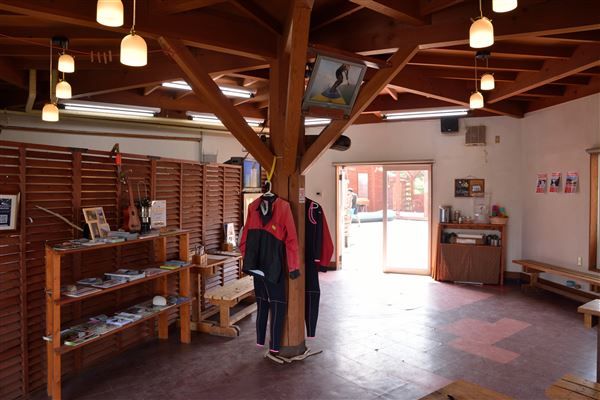 Facilities that are very clean.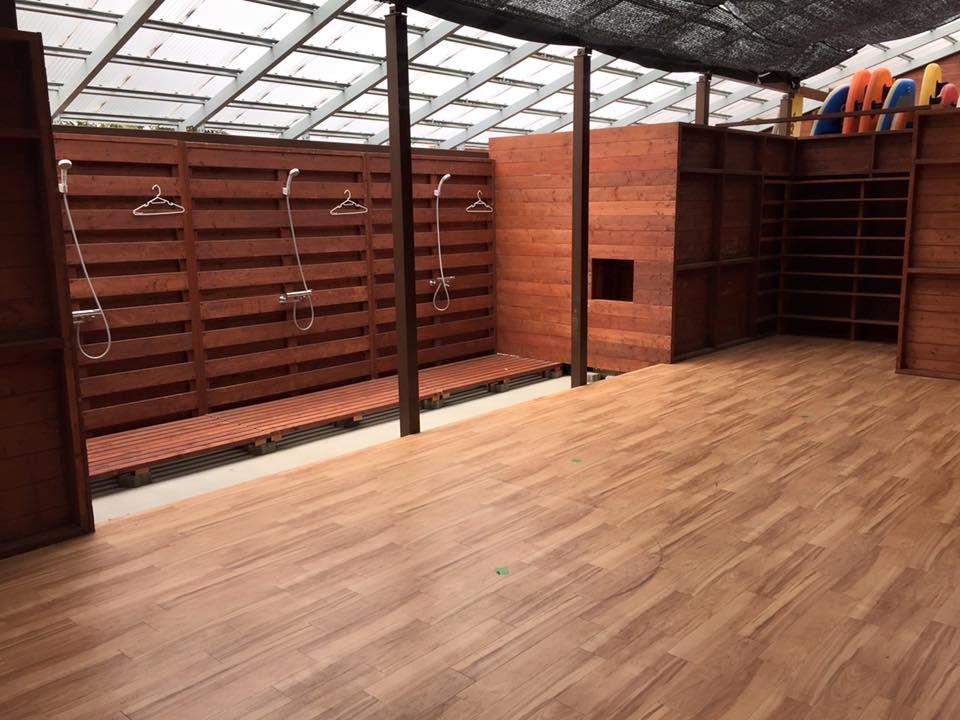 Also a shower corner and changing rooms
Extremely beautiful
It was a safe facility for women.
Take me to the point by car,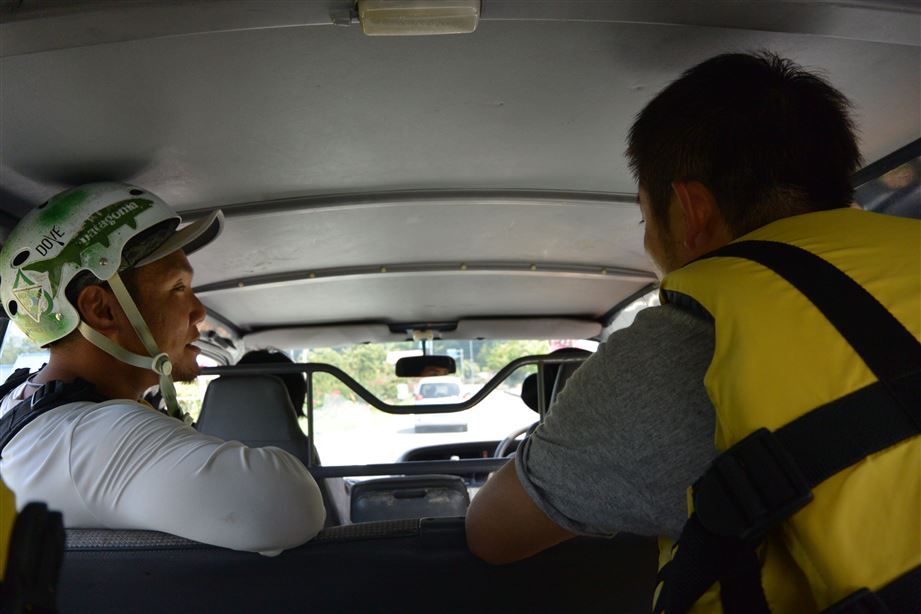 I receive a firm explanation.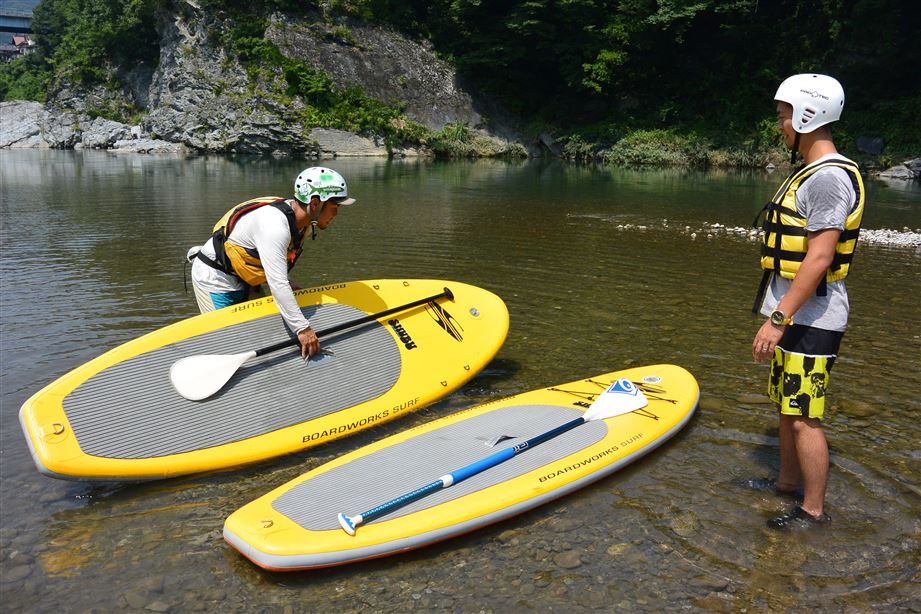 At first there is not much flowing practice on the upstream.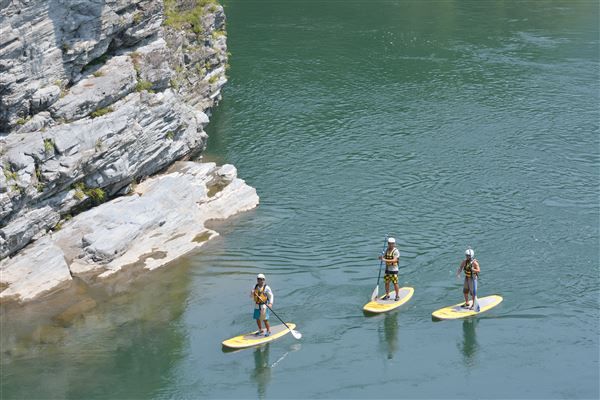 It feels good.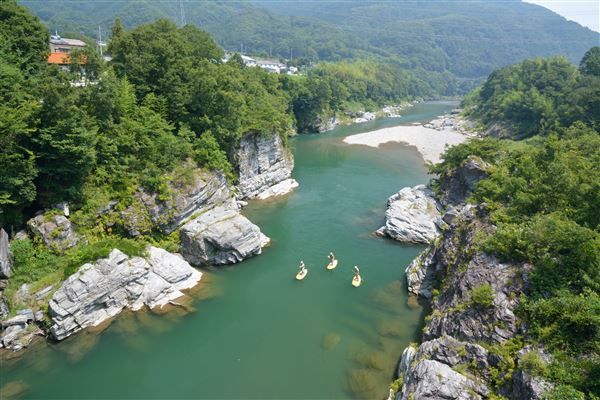 What a pleasant feeling.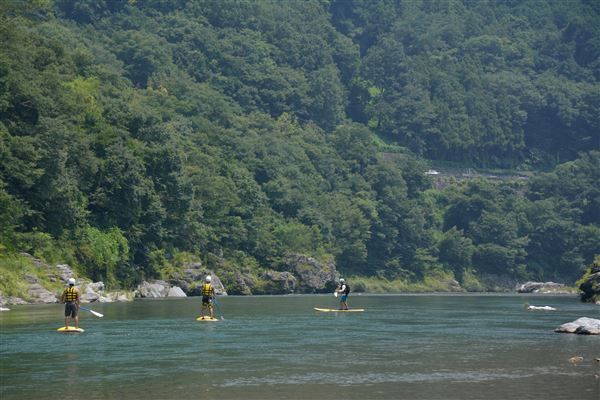 In this wilderness human beings are to be totally discerned as being small.
Unlike the SUP used in the sea and the lake, the characteristics of the river SUP's board
To cut the fins short.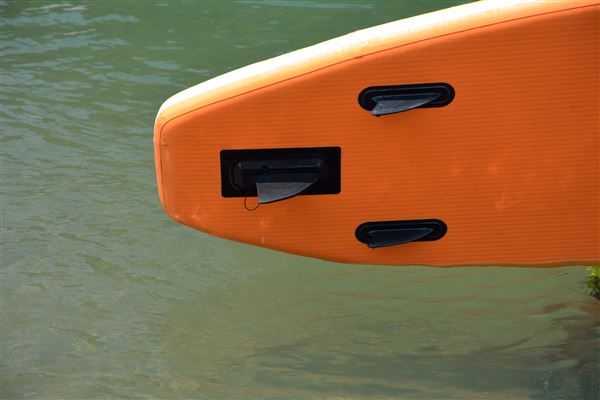 By doing this, it is possible to easily move left and right without much resistance of water, and move freely freely. Hmph.
After falling into the river and playing,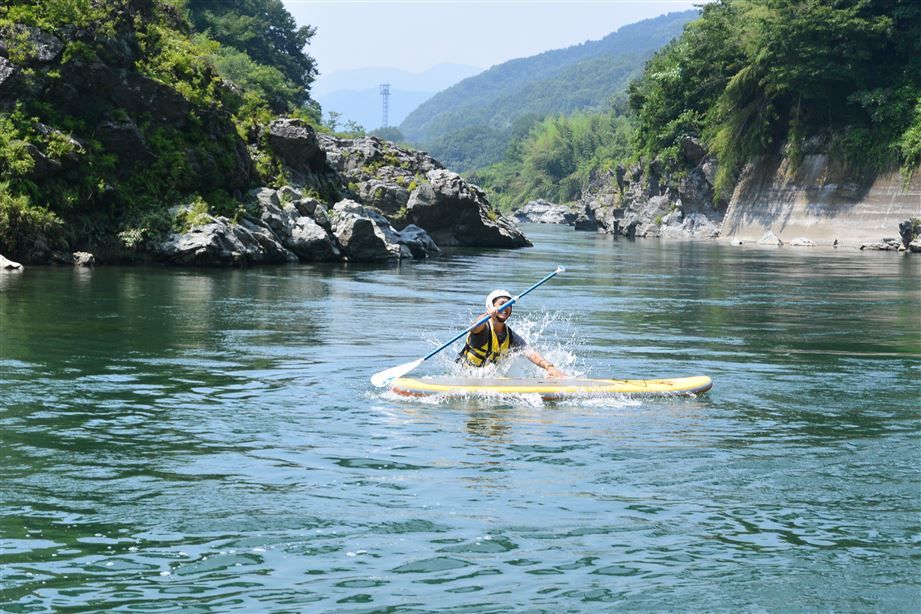 To the downstream!
The course is highly safe selected carefully by Mr. Grandex,
River guide familiar with flow point
I will show you.
SUP in the flow of the river for the first time to experience.
Once you get on the stream, you go to Switzerland, things you can not experience in the sea or the lake.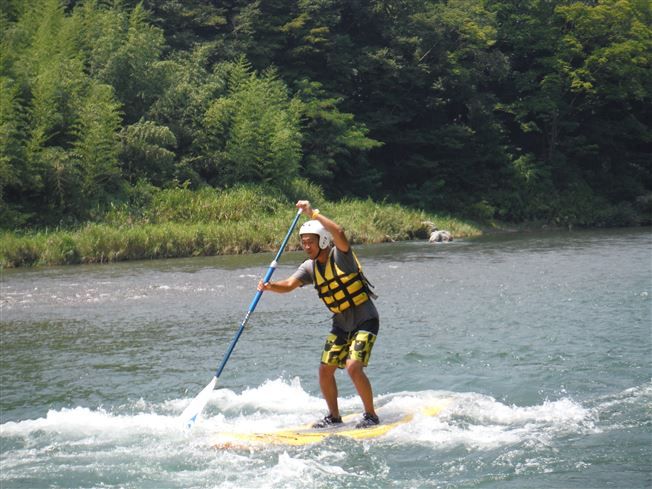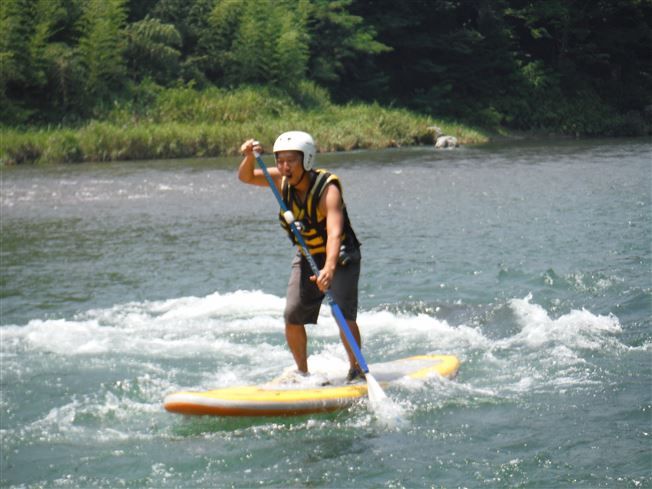 I feel the moment when I first started flowing,
Feeling pushed by the flow with a quick.
I was quite excited about the feeling I could not experience in my daily life.
Since it goes towards the wall when it is flowed to the flow without doing anything,
It is also fun to control the direction you go by yourself.
River guide will tell you carefully like that.
Go along with the river guide, go through some flow points, and cruising while feeling relaxed in a place with no flow. it's the best.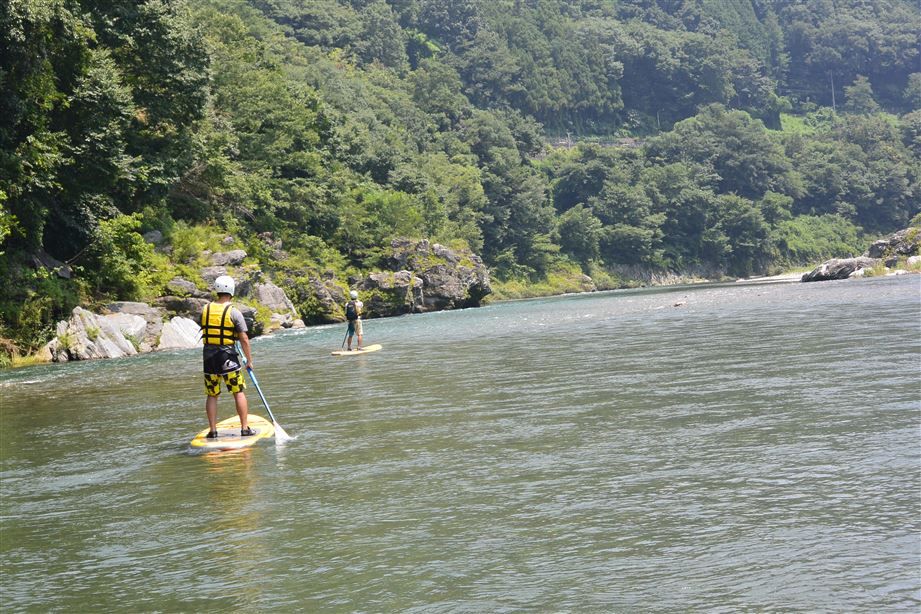 I do not want to go home anymore.
I ended where I thought of that.
I had a very pleasant moment.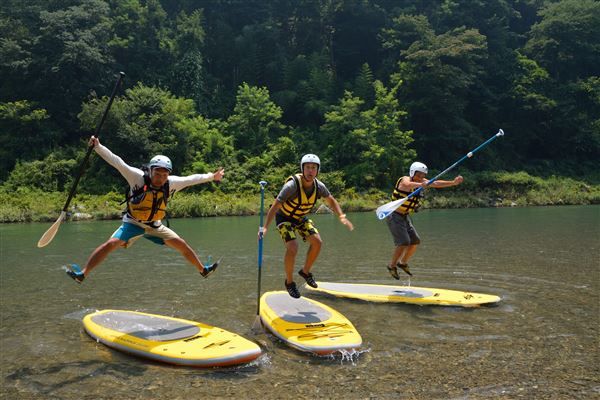 Feeling a feeling of comfortable fatigue and muscle pain when I finish ,,
Just as outstanding exercise effect,
Feeling firmly being exercised by whole body exercise
was.
By the way, autumn seems to be able to do SUP in autumn leaves.
How luxurious. This is recommended.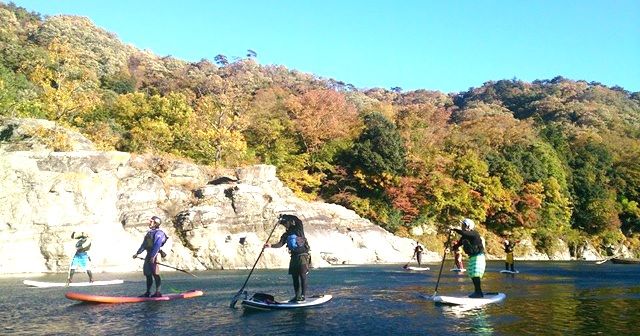 プランID:409
Gran index Nagatoro base
5,000

yen~

​ ​(tax included)
Is a water sports to perform stand-up paddle surfing to do in the sea (Stand up paddle surfing) in the river. Standing on top of the large surfboard, you cruise the river using the ol (paddle). By balancing riding on top of the unstable board, crotch, thighs, neck, knee, etc. are trained, it is one of the things attractive that there is effective exercise.
Thank you very much for everyone at Granddexx Nagao Base!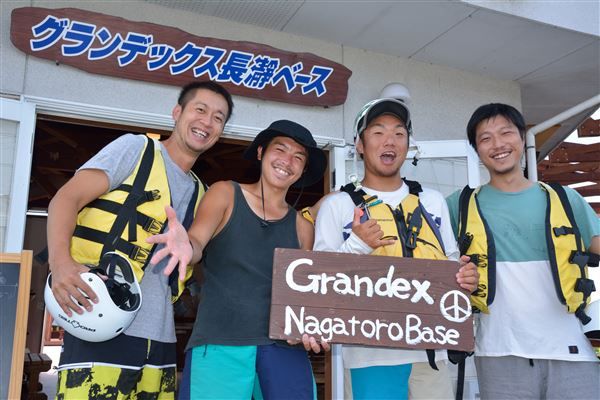 Although this river SUP experience,
Monthly magazine GARVY (Garbi)
I went to take a picture of the activity corner!
In reality
From the October issue a series of activities by Japan activities began
Well, it is on sale live.
"Buchi editor in chief" introduces various activities as activity navigator, so please have a look.
Also in that series we introduce Activity Japan Recommended Plan.
The October issue is River SUP, so I post the following plan.
River SUP is a must check! Please try it!

8,640

yen~

​ ​(tax included)
River cruise carried out in the Isumi River at a distance of about 30 minutes by car from TED`S, headed about the mood in the jungle cruise if greeted upstream. SUP why can enjoy, it is a service that only can be TED SURF. Your family, how to look forward to, such as your friends are various, to those who want to put yourself in nature away from the hustle and bustle of the city.

プランID:8737
SUPER FLY (Superfly)
5,000

yen~

​ ​(tax included)
Spacious and beautiful popular courses cruising while leisurely enjoying the scenery of the Kiso River that was! Can enjoy anyone easily, it is also possible to ride in parent and child!

プランID:8348
Water play! Galvanzo Co., Ltd. Riverland Plus
4,000

yen~

​ ​(tax included)
Rowing ride standing up on top of the surfing of the plate! ? This is experience course of stand-up paddle-called River Sapp carried out in the river. Since paddling with a paddle stand up, also trained sense of balance. Also to good to be healed leisurely views, good tempered the body stem concentrated in the balance. How to play are endless depending on everyone ♪

プランID:2553
Oceans Ishigaki (OCEANS)
8,000

yen~

​ ​(tax included)
Now, it also appeared in the "stand-up paddle surfing" in the popular red circle soaring Ishigaki. Water walk the mangrove jungle. Usually in it will not be able to make you feel absolutely the "Ishigaki" veteran staff guide you.

プランID:9356
SPRING FIELD OUTDOOR CLUB (Springfield Outdoor Club)
5,000

yen~

​ ​(tax included)
I want to try somehow scary ... experience school of peace of mind to such a person! First, warm up in the land, I will tell you politely gently, such as getting on and off of the method of operation and the boat. Land finally to the river After training in! The first is dizzy, but you will be soon breeze cogel! Let's go to the short touring Once you have become accustomed!

プランID:1402
Adventure Create Shop Compass (Compass)
5,000

yen~

​ ​(tax included)
Even beginners is a half-day course of the River Sapp to enjoy in peace. Trips start after a brief training. It is easy sport break the balance When compared to rafting, but it does not have to be your guide to the location of the sudden torrent and waves. We will lecture skilled guide was in the individual.