Beginner jumper popularity No. 1! Height 62 m "Monkei Keikyo Bungy"
"Sarugakyo bungee" which bungee jumps towards the lake surface with a deep valley which is located in the Gunma prefecture monkeyakyo hot spring area and surrounded by quiet woods in front of you. It is a permanent bungee site popular with beginner jumpers, together with "Minakami Bungee (height 42 m)" located about 30 minutes by car.
About this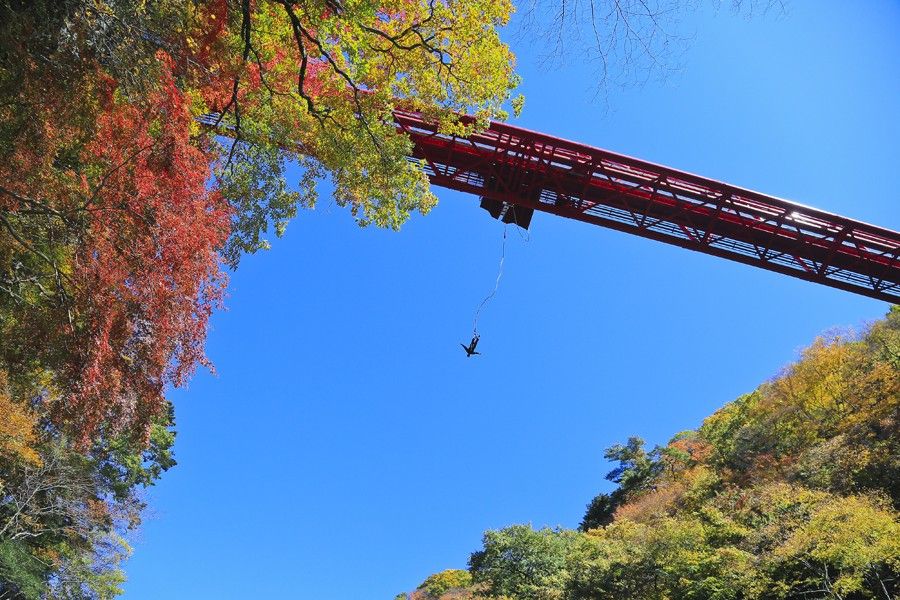 "Sarugakyo Bungee" adopts the first winch method in Japan. Originally in the bungee jump you will get down after you jump, but here you can raise it on top of the bridge with electric winch, so you can share joy with other jumpers soon.
In Bungy Japan (Bungee Japan), in order to ensure the safety of the jumper, we adjust the equipment according to the individual weight and check it double triple. The rest will wait for a new world if you challenge with courage.
Information
[Participation age] 15-year-old ~
[Experience fee] 10,000 yen (tax included)
Included: Experience fee, necessary equipment, insurance premium
[Time required] 1-2 hours
[Duration] Regularly
[The meeting place] Gunma Prefecture Tone-gun Minakami Aimata 1731