Popular with TV introductions! Height 42 m "Minakami Bungy"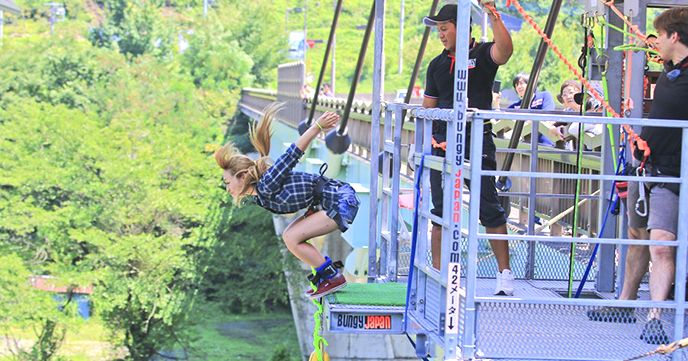 "Minakami Bungee" in Gunma Prefecture is a popular bridge bungee site that began as a permanent season since 2007. Up to now, more than 40,000 people are jumping safely and are well-known bungee jumps which are often televised.
About this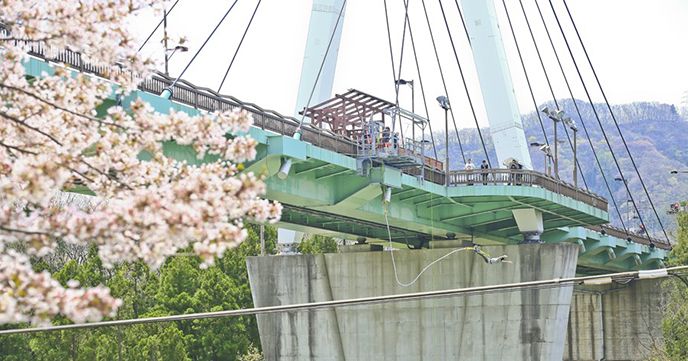 "Minakami Bungee" that jumps towards a streaming river while facing spectacular mountains can fully enjoy nature and enjoy a feeling of liberation and a sense of accomplishment. A height of 42 m can experience the thrill beyond imagination though the height difference is small compared to other bungee jumps.
In Bungy Japan (Bungee Japan), in order to ensure the safety of the jumper, we adjust the equipment according to the individual weight and check it double triple. The rest will wait for a new world if you challenge with courage.
Information
[Participation age] 13-year-old -
[Experience fee] 8,000 yen (tax included)
Included: Experience fee, necessary equipment, insurance premium
[Time required] 1-2 hours
[Duration] April to November
[The meeting place] Gunma Prefecture Tone-gun Minakami Kohinata 143