Tokai area first! Height 54 m "Fuji Bungee"
"Fuji Bungee" located in Fuji City, Shizuoka Prefecture is the first bungy site in the Tokai area opened in Susu Valley Bridge in 2016. The height is 54 m and popularity is increasing from beginner jumpers to repeaters.
About this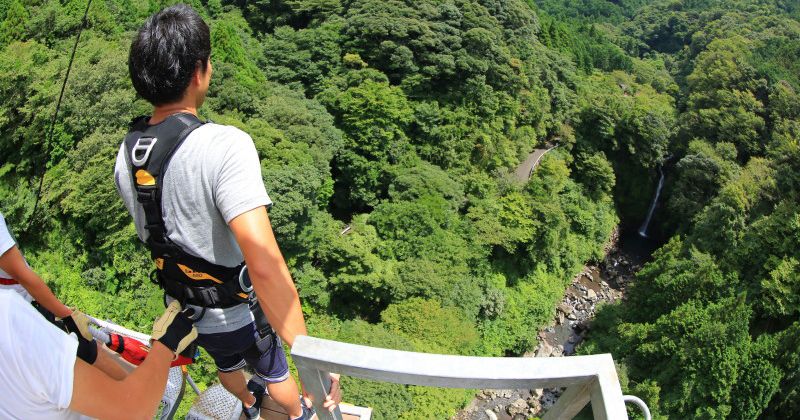 It is a bungee jumping site that can not be tasted except by setting a 54-meter bungee jumping platform at Fuji City Susu Valley Bridge popular as Shizuoka's most spectacular point and jumping towards the scenic site "Great shelf waterfall".
In Bungy Japan (Bungee Japan), in order to ensure the safety of the jumper, we adjust the equipment according to the individual weight and check it double triple. The rest will wait for a new world if you challenge with courage.
Information
[Participation age] 15-year-old ~
[Experience fee] 9,000 yen (tax included)
Included: Experience fee, necessary equipment, insurance premium
[Time required] Within one hour
[Duration] Regularly
[The meeting place] Fuji City, Shizuoka Prefecture Suzu Valley Bridge