Activities for lovers of unbearable! Russian car "UAZ (WAS)" parentheses too good! !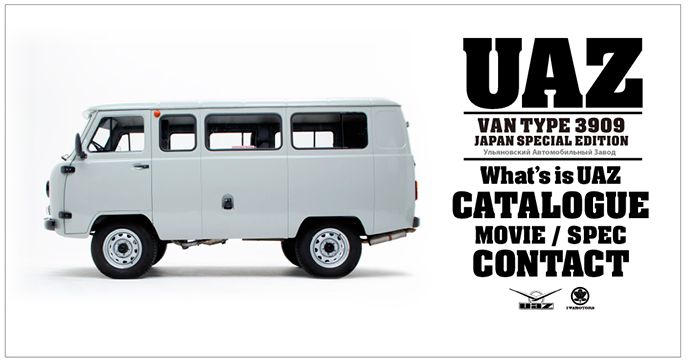 Did you know Russian car "UAZ (Was)" which has been talked about recently on media such as SNS? Design that combines this coloring and absurdity with cuteness, is not it a lot of activity fans who are interested?

It seems to be compatible with outdoor such as camping as well as town rides, surfing and snowboarding. According to the official website, the vehicle price is 2,780,000 yen (Tokyo transit body price / tax not included). It may not be a price for people who like it. . .

Started manufacturing the truck afterwards with an automobile manufacturer developed from military weapon makers in the first place. "UAZ (Waz)" stands for the name of the town in the Volga river basin "Urianosk automobile factory" It seems that it became the manufacturer name as it is.

The beginning when this car became a hot topic was the thing that was used in the CD jacket of popular rock band "THE BAWDIES (the Buddies)". The design that the member fell in love at first glance is that it has not changed since 1958. Please visit the official website by all means who came.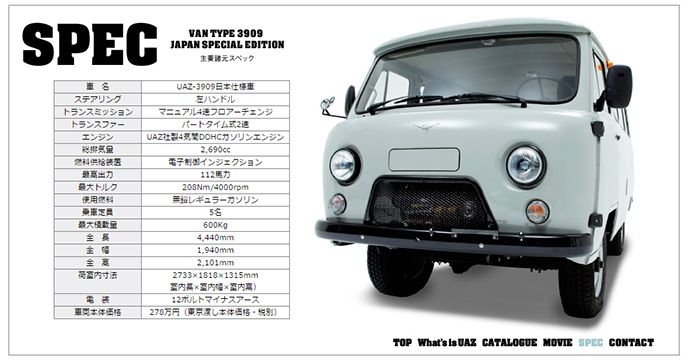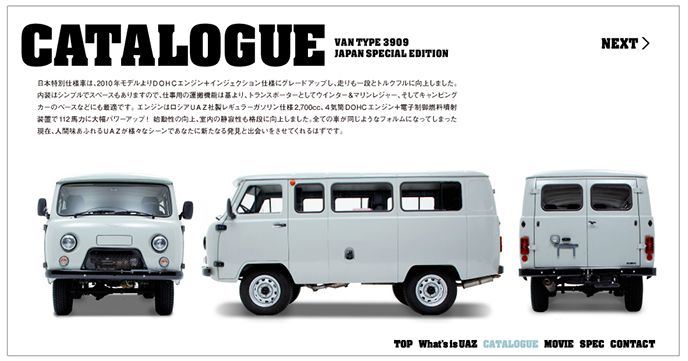 At Activity Japan
Nationwide variety of activities
You can book and experience