Precipitation fall of Okinawa climate is stable and even less, even cheap recommended travel expenses as compared to the top season!Justavi (Justavi)× Let's enjoy the Okinawa trip 100 times with the activity experience! !

What is Justavi (Justavi)?

Justavi (Justavi) Matching services for rent-a-car travelers and drivers is. Guests can freely select the locals Nanchu (Okinawa people) who are registered in the Jasutibi site and ask for driving and enjoy sightseeing in Okinawa. You can arrange rent-a-car yourself, Justavi can arrange the driver only.
┃
Flow of usage ~ How to Use ~

The schedule of the day, the location and time of waiting, necessary expenses other than the driver fee, etc., concerns and doubts can be prevented by checking the driver in advance by using the message function beforehand. For details on usageClick hereFrom! !
┃
Justavi = Just + Journey + navi
Justavi (Justavi) will help your guest with free travel. In the case of group tours and sightseeing by tours, it tends to go around classic tourist routes, limited facilities and activities in a limited range. But, Even though it is not on the guide book or the Internet in Okinawa, there are plenty of small shops and sites that are popular locally, and recommended tourist spots. If you are registering at the Jasutibi site local Nuncho (people of Okinawa), of course, we will also introduce the recommended spot unique to the local people!

The Justavi driver will meet you at the airport
Justavi × Recommended Activity
That means that! If you use Justavi (Justavi) and you find exclusive drivers for you, There is nothing like a rent-a-car trip "Who drives ~?" Or "I, I can not drink!"

Moreover! Speaking of Okinawa, Japan's leading activity is heaven! It is safe even if you play as much as you like in the sea or mountains and become hesitant! Cheers with Orion beer after the activity! Anything can be enjoyed by all!

Let's introduce Justavi (Justavi) × Activity experience model course recommended by Activity Japan! Please enjoy Okinawa not listed in the guidebook ~.
┃
① First of all, go for it with Okinawa Food!

If you enjoy the schedule of traveling, we recommend arrival in the morning ~ noon! Let's quickly introduce the recommended lunch of the nearby when meeting with the driver at the airport. Okinawa soba and taco rice, set-up shop unique to Okinawa etc. If you ask our house (people of Okinawa) there is no gimmick! !
┃
② Resort area Activities in Onna village (about 1 hour from the airport)
If it is Okinawa, absolute marine activity first! Snorkeling and diving, banana boat and popular SUP (stand up paddle board) etc, Activities that you can play in the seas all year round Heaven Is it! !
↓ Now popularity is here ↓
SUP & Snorkeling

プランID:10835
Nature Service Mahae
8,500

yen~

​ ​(tax included)

Special Deals
沖縄の海の上を歩くように進む「SUP(スタンダップパドルボート)」と、当ショップ一番人気の「青の洞窟シュノーケリング」の二つを楽しめる。 贅沢至極・爽快感抜群のアクティビティーコース!! もちろんガイド貸切!初心者でも簡単に楽しめます♪ SUPでの海上散歩とシュノーケリングでの洞窟探検。 どちらも異なる沖縄の海の魅力を存分に楽しめる一押しのコースです。
C walk

プランID:10197
セブンオーシャンズクラブ(SEVEN OCEAN'S CLUB)
7,000

yen~

​ ​(tax included)
Marine Walk dedicated helmet of room size. Can be field of view overlooking the surrounding widely, glasses use is also possible. Staff of the diver & Marine Walk instructor qualified personnel will guide you. Beginners and children can also feel free to experience. Feeding that can be seen up close the image data gifts and fish taken in the water is also included in the price. You can enjoy the fantastic world whole.
Various Combo

プランID:5118
Okinawa Blue Link (Okinawa Blue Link)
8,000

yen~

​ ​(tax included)
Popular Marin play equipment banana boat or U tube. In addition, the popularity of water sports, 120 minutes play unlimited courses in wakeboard! It will be available from 2 persons. ※ banana boat is 3-seater. This is an 8-seater future additional plans.
┃
③ When you move the body, drink with beer! ro breath at the cafe where you can see the ocean

After enjoying the activities a lot, the toast is best with Orion beer! Luxury that can be done because there are Jasutbi drivers! ! Only a driver is juice ... Nothing! Let's take a breath at the cafe of the driver 's recommendation if "Alcohol is tolerance until the night!"
┃
④ In the afternoon, make Okinawa traditional craft with Nago! (Travel time about 40 minutes)

Most people come to Okinawa Almost almost definitely experiencing traditional crafts such as "Shisa making" and "Ryukyu glass experience" is. "Those who control solidity will control tourism" It will be an absolutely memorable experience ~.
↓ Now popularity is here ↓
Schiesser making

プランID:11610
体験工房&沖縄雑貨 Atelier43
2,500

yen

2,000

yen~

​ ​(tax included)

Special Deals
I want to make a Schiesser itself! It is you to recommend the plan creative impulse vigorous that. Use the clay, is sea Sir making carried out until firing. Color painting there is your time too! Customers are said to be, the painting also ♪ work after baked You can pass it to experience the day.
Experience the Ryukyus glass

プランID:12566
Handmade Ryukyu glass workshop Okinawa craft villages
2,700

yen~

​ ​(tax included)
Also recommended after the marine activity! A full-fledged studio, you can blow glass experience! It is also ideal for souvenir!
Schiesser making

プランID:12546
Okinawa Shisa making cafe antenna
2,000

yen~

​ ​(tax included)
沖縄北部、国道449号線沿いにあるカフェ「沖縄シーサー作りカフェ アンテナ 」では、お好みに合わせてさまざまなモノづくりが体験できます。当プランでは、沖縄の工芸品「シーサー」を手作りすることができます。
┃
⑤ Go to the sunset spot of the driver's recommendation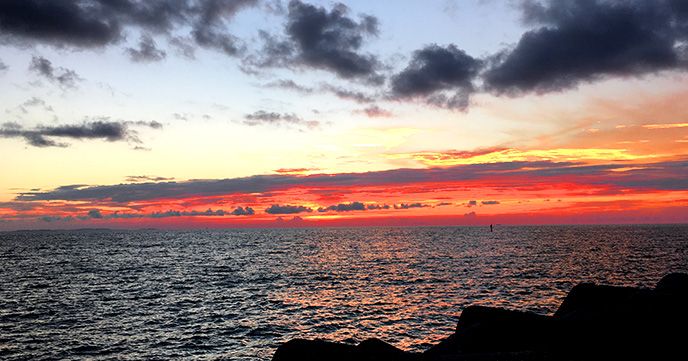 Go to the sunset spot of the driver 's recommendation aiming for sunset time! There is "red" that you can never see in the city. If you come to Okinawa Always leave the schedule time to enjoy the sunset! It is safe to pick up and return to the hotel by returning the recommended dinner spot and returning!

How was it? It looks funny. If you use Justavi (Justavi) matching service of travelers and local drivers who will extend the range of Okinawa sightseeing, Okinawa sightseeing and experiencing activities will be 100 times fun! ! Please use together with Activity Japan by all means ~. To the official site for details! !
At Activity Japan
Nationwide variety of activities
You can book and experience
Please contact us immediately before reservation · group etc
Activities Japan Support Center
Contact form