Japan's first "high school to raise skater" started by the high school of Vantan Design Institute from 2017!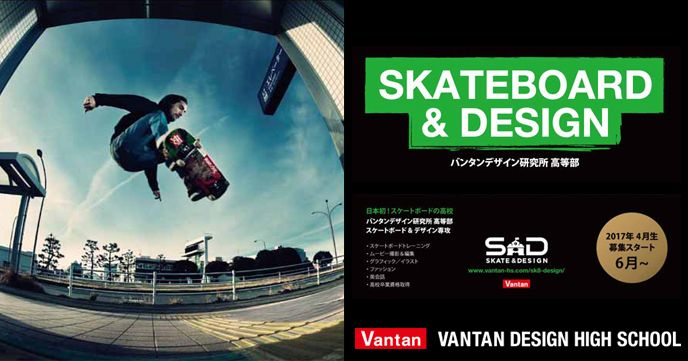 Vantan Design Institute conducts classes to acquire "creativity" of design and idea of ​​special field such as fashion, art, hair makeup, video production, etc. We cultivate professional skater who jumps out from Japan to the world and we learn culture through skateboard In April 2017, we will open Japan 's first "Skater Development High School", "Skateboarding & Design Major" aiming to develop human resources who can be active in the industry in the future.

"Skateboard" which has attracted attention as an additional event of the 2020 Tokyo Olympic Games. Elements of street images and counter cultures are strongly discouraged in general, but now it is an extremely popular sport that has expanded to more than 14 million players in the US alone. And, as a sports with power to produce cultures such as fashion, image, design, music, etc. from now on, we continue to draw attention from all over the world.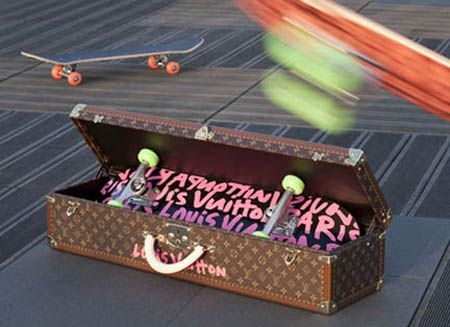 Skateboard released with limited 3 pieces
Source:http://www.eyescream.jp/
The other dayHermes (Hermes) releases a skateboard movie! !"In addition to this, Louis Vuitton (Louis Vuitton) introduced a board that designed the graphics of Steven Sprauss, and other world-class high brands also received a lot of inspiration I can tell you. From this point as well, it may be very natural for the Vantan Design Institute to start 'Skateboarding & Design Major'.
The characteristic of this "skateboard & design major" is that the active professional skaters and designers are greeted by lecturers, that they can learn design education (fashion / graphics / illustration / video), English conversation To be able to learn and to acquire high school entrance qualifications while learning those.

Although it is still a minor skateboard in Japan, as well as hair-make artists, fashion designers, etc., as well as professional soccer players and professional baseball players, the world cognition is enhanced and "professional skater" is one of the professions children are aiming for It may be close to the day we join. And I can not help hoping that many players will flap to the world from action like this Vantan Design Institute.

For other details, document request and individual briefing sessionVantan Design Institute Official SitePlease refer to the.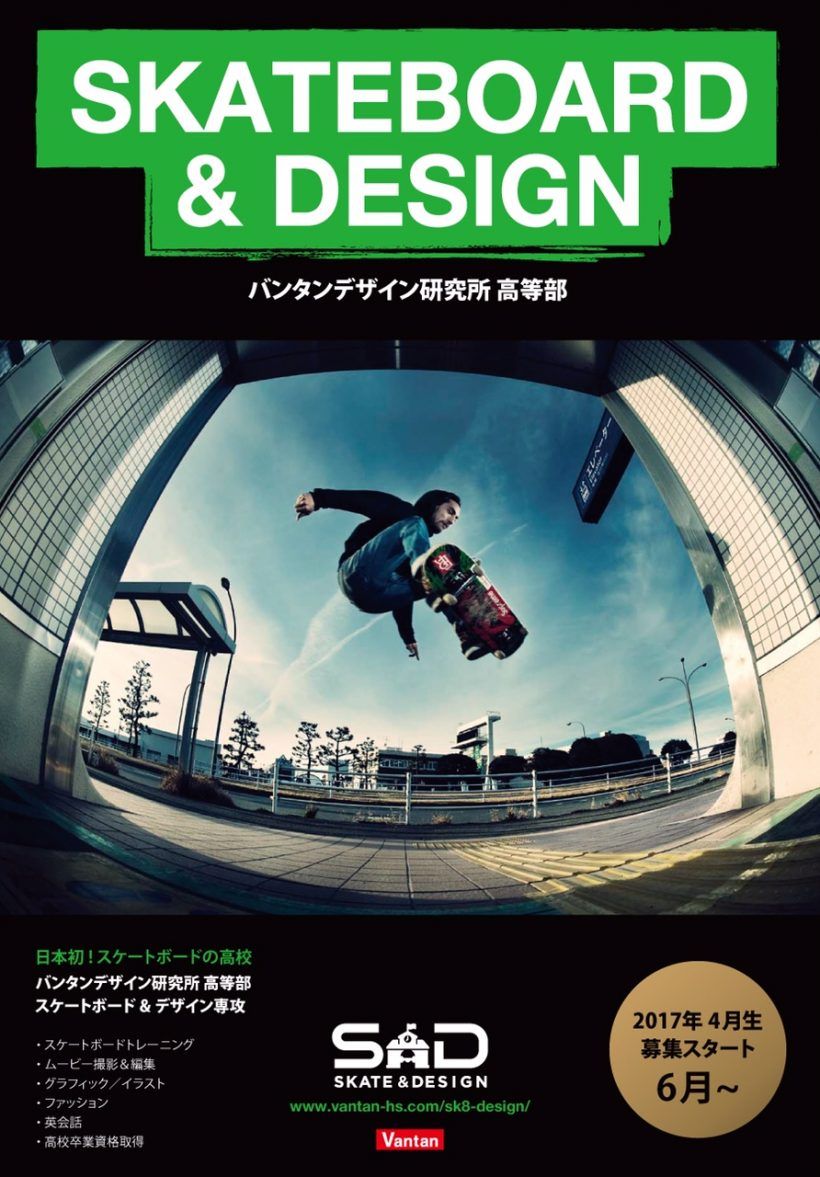 At Activity Japan
Nationwide variety of activities
You can book and experience