The CM of the ANA gold card where the pro surfer Seri couples appeared is wonderful.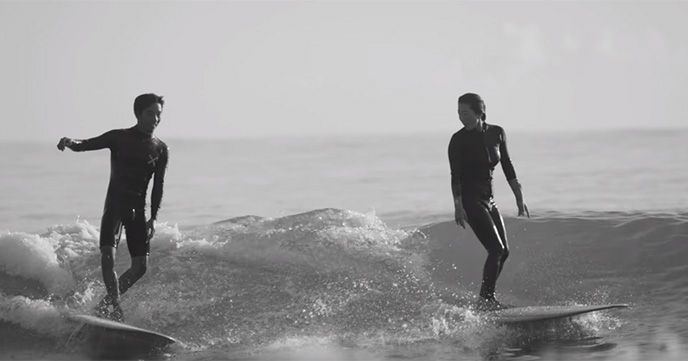 "The sea is really honest, it is becoming like that simple thing is the most beautiful." (Ryoko Sengoku)

"The essence of surfing is just riding a wave, but I am wondering if it expresses such a way of human beings and so on." (Yuta Seyen)

The CM of 'ANA Gold Card' in 2016 featuring Professional Surfer Sergeyou couple. Is not it a nice selection for surfing fans? It is only 30 seconds, but it is packed with a very natural scenery of the couple living with the sea.

Surfing is neither competition nor play, it is life. So many people are fascinated by surf from becoming adults. It is not professional nor the Olympic Games but there are many people who adore the lifestyle that has meaning only by playing with waves.

The sea is waiting for you all the year round. Let's start surfing when it's bibi.

プランID:4181
JK.SURF《ジェイケイサーフ》
14,000

yen~

​ ​(tax included)
Do not you enjoy the surf along with the children and grandchildren (elementary school only)! ? First of all, let's start by getting used to the sea and the waves (body surfing). If you remember the feeling of riding a wave, the next step is let's jump up (stand up) on top of the surfboard! Since the progress is very fast start surfing from the elementary school, you might as well get used to professional surfer in the future! ?

プランID:4665
Gakky surf shop
5,000

yen~

​ ​(tax included)
Every morning to check the wave information and wave forecast of Miyazaki, guide you to wave the best point. So do the school on it, you can enjoy unwind during their reasonable fun surfing experience.

プランID:8606
Develop SURF & SEA (- Developer flops Surf and Sea)
4,750

yen~

​ ​(tax included)
Beautiful Uradome Coast of natural rich water that has been selected, such as the "white sand and green pine trees hundred election in Japan", "Japan's Nagisa hundred election". Rias type of coast, rock formations, enough to admire the nature of modeling, such as caves. Since the form of the good it is stable wave, it is the perfect place to experience of surfing. Carrier rich instructors will kindly convey the charm of surfing. Would you like to try in addition to surf in one of the hobby on this occasion. ※ experience time will be about two hours.

プランID:7025
LE-BA SURF (Lever Surf)
7,000

yen~

​ ​(tax included)
The first person - It is a surfing school of a person who is troubled if it does not slide sideways. It is a plan that is a set of 2 hours of school and 1 day of tool rental. You can enjoy surfing regardless of age. Your life may change from the moment you get on the wave once! It is!

プランID:7452
Active Family (active family)
5,500

yen~

​ ​(tax included)
We firmly with a professional staff. Who body board that would ride to immediately wave even in Why do not you sea debut in? But for the first time it is, I recommend the plan to such people that want to ride the wave in now!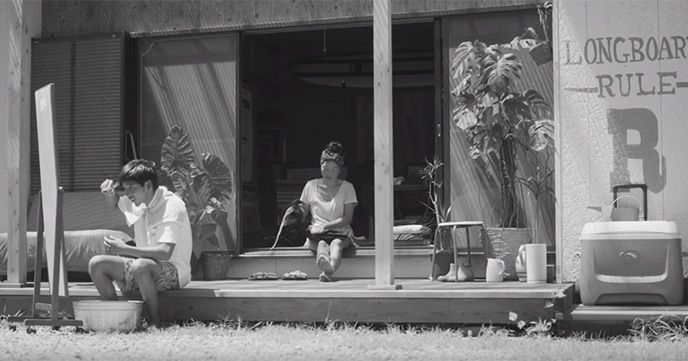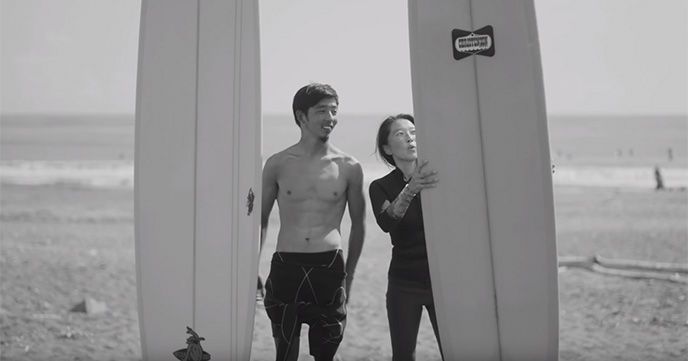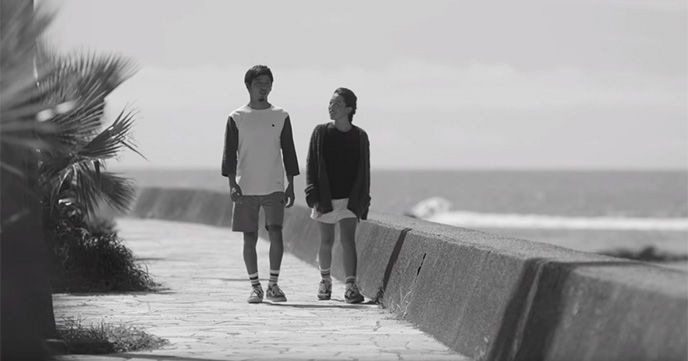 At Activity Japan
Nationwide variety of activities
You can book and experience