Dive license Let's get C card with PADI!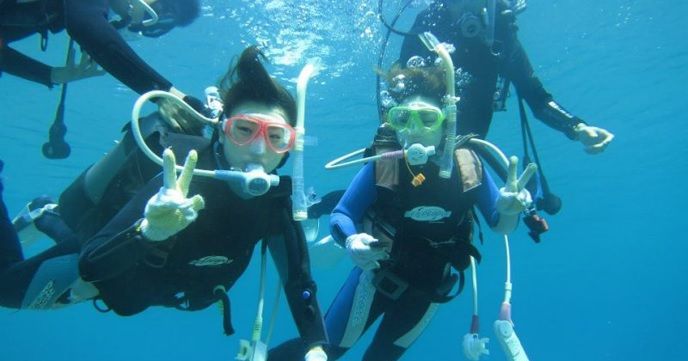 In Japan surrounded by the sea "scuba diving" is a very popular activity. There are various plans from "Experience Diving" that anyone can enjoy with ease, to diving for C card license holders, but C - card license is required for diving freely swimming anyone longing to admire. This time I will explain the diving license PADI boasting the world's largest share.
With the headquarters in California, USA, it has the largest diving education in the world with area offices in over 7 countries, professionals with more than 135,000 instructors in more than 180 countries and more than 5,800 dive centers / resorts It is an agency. Approximately 60% of all divers around the world have acquired diving license C cards with PADI education.
Finally, we will introduce the plan of getting PADI diving license in the 23 wards of Tokyo that you can book at Activity Japan.
After completing the license acquisition course, you can acquire the knowledge and skills necessary for diving, and as a proof of it, a license called C-card is issued. Depending on the training of the course received, you can enjoy diving without a supervisor and become a genuine "diver".

First of all, "OWD (open water diver course)" to enjoy diving as full of self-responsibility as your own hobby, want to enjoy as a hobby but want to leave safety to the professional "PSD (PADI scuba diver course) "You can choose from three courses of" DSD (Discover · Scuba Diving (Trial Program)) "where you want to try out a little about what kind of diving is going to try.
Lastly, we will introduce the plan for acquiring PADI diving license of East Japan Tokai which you can book at Activity Japan.
In order to acquire general "OWD (open water diver course)", we reserve a plan to acquire the PADI diving license, and in addition to the lecture course to learn firm knowledge, pool (limited water area) dive + For a minimum of 3 days on the ocean dive, it takes 7 - 8 hours to pool (limited water) dive. Learn perfect basic knowledge so that you can enjoy diving safely.

C card acquisition is a start line as a diver. It is recommended that you take full-scale training in order to do diving swimming freely in your admiration. Let's enjoy PADI diving license and enjoy the beautiful sea of ​​each place.
Finally, we introduce Okinawa's PADI diving license acquisition plan that you can make reservations at Activity Japan.