Activities to be done on graduation trips in 2016 Selection Hokkaido 7 Selections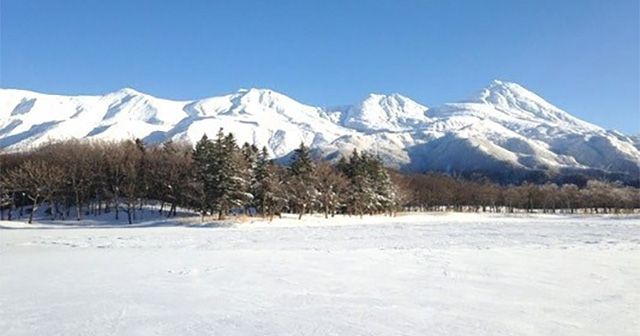 Towards you who has not yet decided on a graduation destination even in 2016
If you live in Hokkaido, there are abundant snow activities that you can only experience in winter.
People who want options and surprises in the travel plan will fly to Hokkaido graduation trip!
This time we will also introduce the popular press plans at Activity Japan
Snowshoe
If you have a lot of time, why not advance your time relaxingly in snowy fields and coniferous trees? Hokkaido's snowshoe experience can be enjoyed day and night including hot-spring tickets and night tours.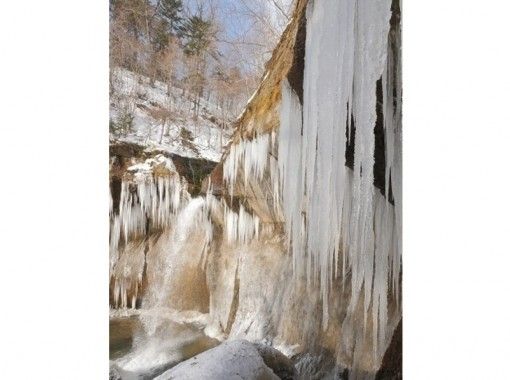 Nature Activity Center Ocean Days
5,000

yen~

​ ​(tax included)
Let's go to see the waterfalls of the mystery of the ice that appear in the state area of ​​Shikotsuko in the winter! ! Waterfall of ice wrapped in silence to see while taking a negative ion is a masterpiece.
Snowmobile
It is a waste not to use the snowy field of Hokkaido. Let's run through the broad ground with snowmobiles. Even if you do not have a license you can drive so you can feel free to challenge.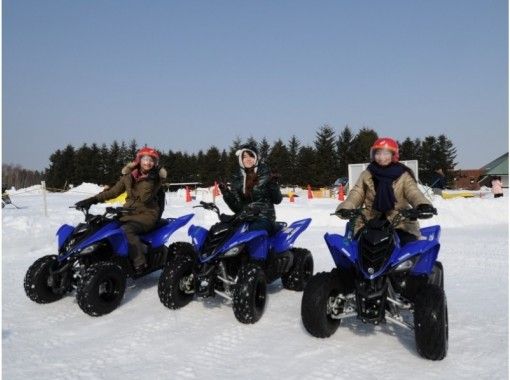 North Snow land in thousand-year-old
3,500

yen~

​ ​(tax included)
12歳以上の大人の方は、入場料やチューブ滑り(4回券)、スノーモービル×1回、四輪バギー×1回、スノーラフティング×1回、雪上乗馬×1回のスノーアクティビティが思う存分楽しめるお得なセットプランです。 6~11歳のこどもの方は、入場料やチューブ滑り(4回券)、スノーモービル×2回、スノーラフティング×1回、雪上乗馬×1回のスノーアクティビティが思う存分楽しめるお得なセットプランです。 ※0歳~5歳は入場料は無料  3歳~5歳のお子様は保護者同乗でチューブ滑り(4回券)@400円、スノーラフティング1回@700円、雪上乗馬1回@700円、歩くスキー30分@300円にてご利用いただけます。 ※お客様の安全面から、そりなどの持ち込みはできません。
drift ice walking
Speaking of Hokkaido's winter marine activities is an ice floe walk. Drift ice walk is a perfect activity for graduation trips that usually can only be experienced from January to March. I predict that arrival of drift ice will be late this year compared to the usual time and it will be a time to enjoy mid-February to late February. Book now for a short period of time.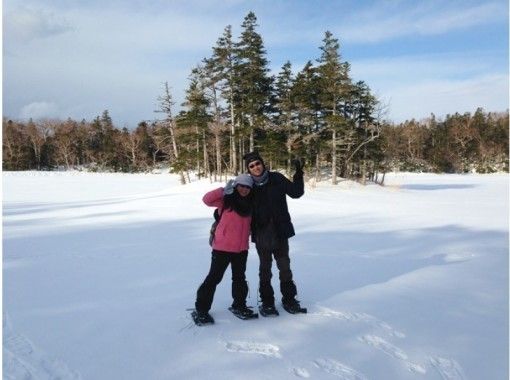 Shiretoko ARPA Corporation
5,000

yen~

​ ​(tax included)
冬の静寂さを感じながら5つの湖を散策します。 純白に包まれた知床連山を背景に、凍りついた湖面をすすみ、ときには寒さを耐えしのぶ動物たちや、海に広がる流氷を目にすることができます。 ☆催行が決まっているツアー残席をお得に案内しております☆
Air board
Graduation trip is a good opportunity to challenge new things. Let's try challenging the air board in Hokkaido. Why do not you become a speed star on the slopes?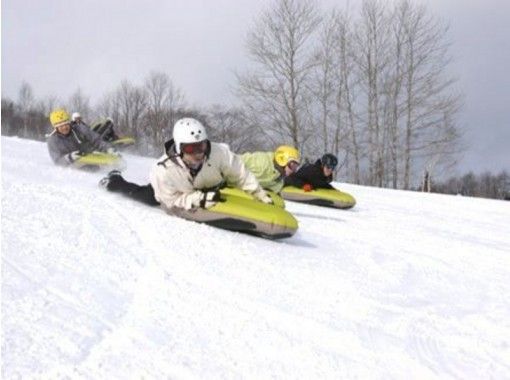 TAC Tokachi Adventure Club
5,940

yen~

​ ​(tax included)
The new sled inflate in a Swiss-born of the air, the air board! Only ride turned his stomach to the air board. Special technology is not required, anyone can easily enjoy. Since the line of sight is close to the snow surface, sense of speed skiing and snowboarding and more! Edge have high operability because there, stop and turn any way you want! Tour held is carried out at Sahoro Resort ski area, to the top of the slopes will increase in lift. Attention of the slopes is also excellent!
hot air balloon
Activities that can fully enjoy Hokkaido's earth and the sky are hot air balloons. If you come to the resort area Hokkaido, you can not return home without having to touch the royal road resort leisure that everyone wants to go to once.
Hot air
16,000

yen~

​ ​(tax included)
Riding in the early morning of refreshing wind, air walk in the Tokachi Plain! Hot air offers a hot-air balloon experience in free flight. "Once I want to ride!" Will help you such a dream of the realization of everyone.
Horse trekking
I can not go to the big snowy field of Hokkaido on a horse, such an experience can not be in the city. Why do not you experience Hokkaido with a little high line of sight with your friends while talking slowly?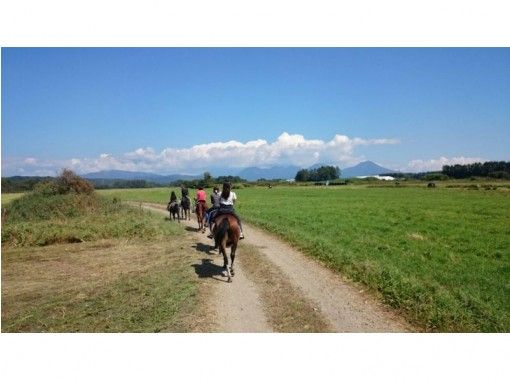 MY STABLE (MICE table)
10,000

yen~

​ ​(tax included)
The river courses with a focus on the riverbed and larch forests!
Dogsled
Among the activities that you can experience in Hokkaido, it is the dog sledding that fills up the reservation as soon as possible. March dog sledding that you can enjoy on a half day plan is the aim of your reservation.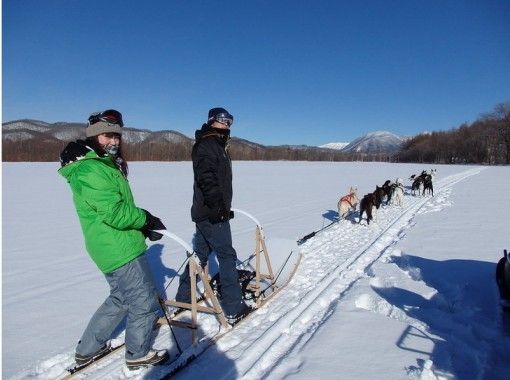 Mashing Works
34,560

yen~

​ ​(tax included)
1台の犬ぞりに2名乗りながら走ります。(3名以上でご予約の場合、コースの途中で交代しながら乗ることも出来ます。ご相談下さい。) ツアー中はガイドがスノーモービルに乗り、皆様をサポートします。 事前説明、ツアー、ティータイムを含めて約2時間半。走る時間は約1時間〜1時間半、距離は約12kmです。 ツアーの様子を写した写真、動画のデータはお客様専用のフォルダにて閲覧、ダウンロード出来ます。
Besides this, there are lots of fun outdoor activities and leisure experiences such as fishing fish on the ice that can be done in Hokkaido, backcountry tours, canoe tours and more!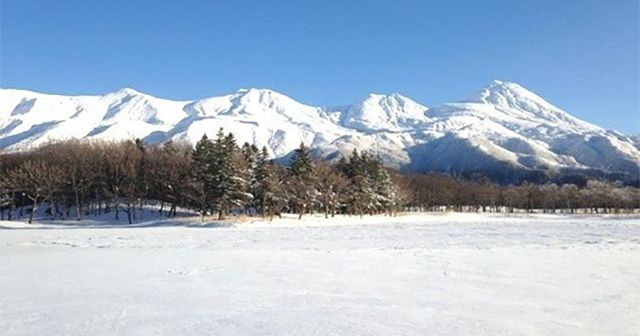 If you like this articleHow nice! TryWe will deliver the latest information on the activities!