Activities to be done on graduation trips in 2016 Selection Hokkaido 7 Selections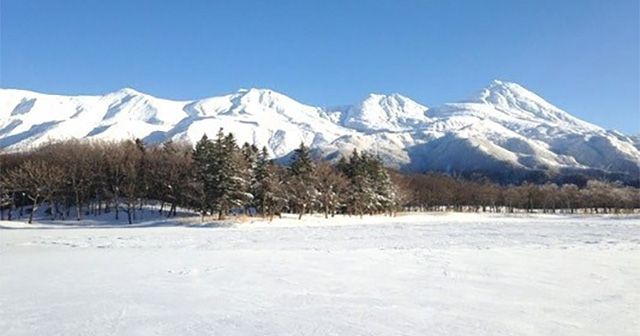 Towards you who has not yet decided on a graduation destination even in 2016
If you live in Hokkaido, there are abundant snow activities that you can only experience in winter.
People who want options and surprises in the travel plan will fly to Hokkaido graduation trip!
This time we will also introduce the popular press plans at Activity Japan
Snowshoe
If you have a lot of time, why not advance your time relaxingly in snowy fields and coniferous trees? Hokkaido's snowshoe experience can be enjoyed day and night including hot-spring tickets and night tours.

プランID:11181
Nature Activity Center Ocean Days
6,000

yen~

​ ​(tax included)
Let's go to see the waterfalls of the mystery of the ice that appear in the state area of ​​Shikotsuko in the winter! ! Waterfall of ice wrapped in silence to see while taking a negative ion is a masterpiece.
Snowmobile
It is a waste not to use the snowy field of Hokkaido. Let's run through the broad ground with snowmobiles. Even if you do not have a license you can drive so you can feel free to challenge.

プランID:5075
North Snow land in thousand-year-old
3,500

yen~

​ ​(tax included)
For adults aged 12 years and over, you can enjoy snow activities for admission, tube slide (4 times ticket), snowmobile × 1 time, 4 wheel buggy × 1 time, snow rafting × 1 time, snow riding × 1 time snow activity It is a great set plan. Children aged 6 to 11 years old are a great plan to enjoy snow activities for admission, tube slide (4 times ticket), snowmobile × 2 times, snow rafting × 1 time, snow riding × 1 time snow activities . * Admission is free from 0 to 5 years old Child of 3 to 5 years old is accompanied by a guardian with tube slide (4 times ticket) @ 400 yen, snow rafting 1 time @ 700 yen, snow riding horse 1 time @ 700 yen, You can use it at walking ski 30 minutes @ 300 yen. * From the safety aspect of customers, it is not possible to bring sleds and the like.
drift ice walking
Speaking of Hokkaido's winter marine activities is an ice floe walk. Drift ice walk is a perfect activity for graduation trips that usually can only be experienced from January to March. I predict that arrival of drift ice will be late this year compared to the usual time and it will be a time to enjoy mid-February to late February. Book now for a short period of time.

プランID:2423
Shiretoko ARPA Corporation
5,000

yen~

​ ​(tax included)
I will explore the five lakes while feeling the silence of the winter. With the Shiretoko mountain range wrapped in pure white, you can enjoy the frozen lake surface, sometimes you can see the animals who survive the cold and the drift ice spreading in the ocean. ☆ We are guiding you for the remaining seats where the event is decided ☆
Air board
Graduation trip is a good opportunity to challenge new things. Let's try challenging the air board in Hokkaido. Why do not you become a speed star on the slopes?

プランID:1854
TAC Tokachi Adventure Club
5,940

yen~

​ ​(tax included)
The new sled inflate in a Swiss-born of the air, the air board! Only ride turned his stomach to the air board. Special technology is not required, anyone can easily enjoy. Since the line of sight is close to the snow surface, sense of speed skiing and snowboarding and more! Edge have high operability because there, stop and turn any way you want! Tour held is carried out at Sahoro Resort ski area, to the top of the slopes will increase in lift. Attention of the slopes is also excellent!
hot air balloon
Activities that can fully enjoy Hokkaido's earth and the sky are hot air balloons. If you come to the resort area Hokkaido, you can not return home without having to touch the royal road resort leisure that everyone wants to go to once.

16,000

yen~

​ ​(tax included)
Riding in the early morning of refreshing wind, air walk in the Tokachi Plain! Hot air offers a hot-air balloon experience in free flight. "Once I want to ride!" Will help you such a dream of the realization of everyone.
Horse trekking
I can not go to the big snowy field of Hokkaido on a horse, such an experience can not be in the city. Why do not you experience Hokkaido with a little high line of sight with your friends while talking slowly?

プランID:1993
MY STABLE (MICE table)
10,000

yen~

​ ​(tax included)
The river courses with a focus on the riverbed and larch forests!
Dogsled
Among the activities that you can experience in Hokkaido, it is the dog sledding that fills up the reservation as soon as possible. March dog sledding that you can enjoy on a half day plan is the aim of your reservation.

34,560

yen~

​ ​(tax included)
I ride two at one dog sled and run. (If booking with more than 3 people, you can ride while changing course, please contact us.) During the tour the guide will take you on the snowmobile and support you. About two and a half hours including preliminary explanation, tour and tea time. Running time is about 1 hour - 1 hour and half, the distance is about 12 km. Photos and movie data showing the state of the tour can be viewed and downloaded in the customer's own folder.
Besides this, there are lots of fun outdoor activities and leisure experiences such as fishing fish on the ice that can be done in Hokkaido, backcountry tours, canoe tours and more!