Activities to be done on 2016 Okinawa graduation trip Selection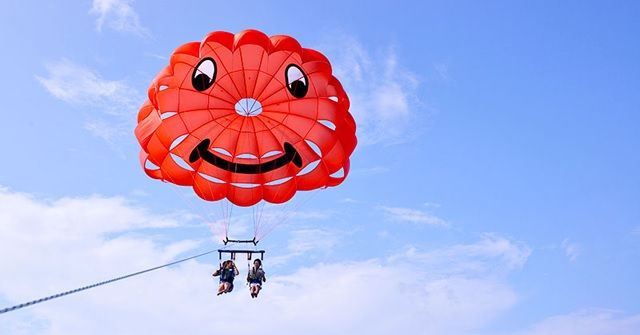 In 2016 the graduation trip season will start soon!
If you are in Okinawa, you can do impossible marine activities in Hokkaido and Honshu soon. There are also marine activities in Okinawa that can only be done during this period ...
People who want options and surprises in the travel plan will fly to Okinawa graduation trip!
This time we will also introduce the popular press plans at Activity Japan
SUP (Stand Up Paddle Board)
If you have a lot of time, why do not you try relaxing time on the sea or in the mangrove forest? Experiences of Okinawa's SUP can be enjoyed day and night including jungle, sunset, night cruise.

プランID:7043
BLAHAV151 (Burahabu 151)
4, 320

yen~

​ ​(tax included)
立ちながら漕ぎますか?風を受け走りますか?初めてでもコツを掴めば楽しくなること間違いなし。観光中時間が少し余ったから、興味あるからなど理由は人それぞれです。是非旅の思い出に体験してみてはいかがでしょうか? ※未経験者でもスタート前にしっかり15分程度のレクチャーいたします。その後、自由に楽しんで頂くプランとなっております。
trekking
You can trek in Okinawa. There are many activities that walk around on land as well as the activities of the sea. How is it that you keep walking with your friends on graduation trips such as Pinaisala Falls at Iriomotejima and native forest trekking in northern Okinawa?

プランID:2695
Iriomote arrange tour 漕屋 KAGUYA
6,000

yen~

​ ​(tax included)
I asked the waterfall of Pinaisara, canoe experience the river of the one-way 40-minute mangrove, enjoy jungle trekking while further observing the flora and fauna of the one-way about 20 minutes subtropical. Please enjoy the Okinawa Prefecture, one drop 55m of waterfall "waterfall of Pinaisara".
Whale watching
Speaking of Okinawa's winter marine activities is a whale watching. Whale watching in Okinawa is a perfect activity for graduation trips that can be experienced only from January to March. Take this tour plan aiming at this time that humpback whales come to raise children during winter, please incorporate them in your travel plan.

プランID:1447
Okinawa Island Crew (Okinawa island Crew)
4,800

yen~

​ ​(tax included)
Winter only deals plan! Humpback Whale in Okinawa for breeding and in the winter will come back every year. Okinawa but Speaking of whale watching Kerama Islands is famous, we will be able to see a lot of whales in home ground headquarters waters ♪ whale our dynamic performance impressed the word! Because the half-day plan, is perfect for those who want full tourism ♪
hoverboard
Graduation trip is a good opportunity to challenge new things. Let's try challenging hover board in Okinawa by all means. Unlike the fly board, it is a marine activity that allows you to ride on the side, so if you can do this, you may be able to be placed at first sight?

プランID:3446
X-TRIP (X trip)
7,500

yen~

​ ​(tax included)
This course is for people to challenge for the first time in the hover board. How to ride in the shallows, there is a description, such as how to take the balance. Peace of mind because even without ride well friendly staff us to advice accurately!
Parasailing
Parasailing is an activity that can fully enjoy the sea and the sky of Okinawa. If you come to the resort area Okinawa, you can not return home without having to touch the royal road resort leisure that everyone wants to go out once.

プランID:4917
MarinChu (Marinchu)
6,000

yen~

​ ​(tax included)
It becomes a typical length of rope of parasailing in Okinawa. The parasailing! ! Of the most popular still immobile exquisite length such Korezo! ! This also exquisite scenery to see from the sky! This impression is not Please check yourself out! ! (The length of the rope 100m)
Banana boat
A thrilling schedule that everyone can enjoy together in the ocean of Okinawa! Exhilarating activity is a banana boat! In addition to banana boat in Okinawa there are abundant maritime towing activities.

プランID:5118
Okinawa Blue Link (Okinawa Blue Link)
8,000

yen~

​ ​(tax included)
Popular Marin play equipment banana boat or U tube. In addition, the popularity of water sports, 120 minutes play unlimited courses in wakeboard! It will be available from 2 persons. ※ banana boat is 3-seater. This is an 8-seater future additional plans.
Motor paragliding
Sky activity that flies off sandy beaches with a propeller turning with the engine on the back of a paraglider. Activities that go on a beautiful ocean are exceptional activities that can only be experienced in Okinawa.

プランID:182
BLUE SKY OKINAWA
10,000

yen

9,000

yen~

​ ​(tax included)

Special Deals
You can look at the sea of ​​the coral reefs of Okinawa from the 200m sky. 1 flights all year round, but you can see the sea turtles and rays are depending on the season. You can also join us towards the wheelchair.
Besides this, there are lots of fun outdoor activities and leisure experiences such as snorkelling, diving, sea kayaking, wakeboarding, surfing etc in Okinawa!