Free diver "Fukuda Tomoka (Fukuda Tomoka)" is a real Mermaid.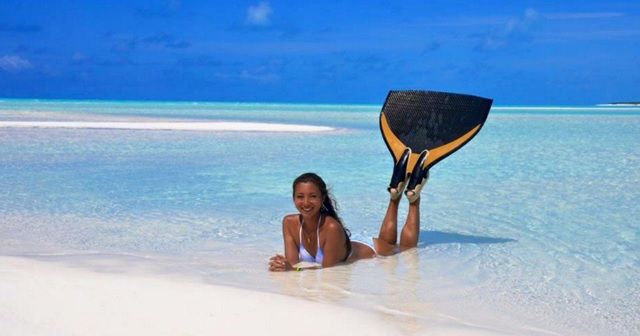 This is real Mermaid.

Free diving player from Hokkaido Sapporo "Fukuda Tomoka (Fukuda Tomoka)". After being active as a model, he was fascinated by the sea and turned into a free diver. There is also this looks as a beautiful athlete as a topic. I think that there are also many people who know as they appear frequently on TV and so on.

However, do not despise it because it is a topic in the looks, it is the owner of the skill who has won the championships a lot, and the origin of "Real Mermaid" is backed by the success in the sea. I think that it is good to convey many charms of diving, snorkeling, free diving triggered by an icon like her.

Although it may be an image of summer when it is called diving, the sea of ​​winter is attracted by another expression again. Dry suit etc necessary items can be rented, so we recommend wearing firmly and diving in the coming season is also transcended! !