Attractiveness of Stand Up Paddle Board (SUP) that even beginners can enjoy with pet dog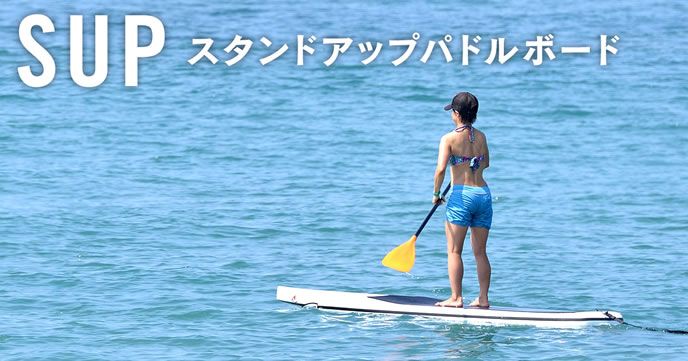 Extensive range of activities to enjoy with pet dog Sports
A stand-up paddle board (SUP), which many people are enjoying in marine sports, can be enjoyed alone like surfing, but since it also has great buoyancy, it attracts attention as an activity sport that can be enjoyed with pet dogs I will. Of course, at first it is better to share the pleasure of choosing the sea where the waves are calm, lakes and the like, placing a pet dog, and blending into nature. If my dog ​​gets used to a sense of balance, I can choose a big river and enjoy line descent etc. Because the stand up paddle board (SUP) is as wide as it is, I think that pet dogs will enjoy also going on and off the board.
It is a big appeal that even a beginner can enjoy enjoying it even if you feel a sense of balance
It is believed that it will take some time until you grasp that feeling at the beginning because being imaged often on marine sports requires a sense of balance that is too far away from your everyday life . However, unlike severe surfing and others for beginners, Stand Up Paddle Board (SUP) has a large area and sufficient buoyancy from its size. Therefore, the sense of balance is not so difficult, it is stable, so it can be said that it is a marine sports that beginners can enter more smoothly than they think. Also, as we stand on the board and advance with paddle tools, it is not easy for even beginners to stick together.
One of the pleasure of putting in the photograph the scenery which we can not see usually
The way to enjoy Stand Up Paddle Board (SUP) is wide, and many people are entertained with style that is suitable for that person. As a popular way of playing especially for middle-aged and older people and beginners who have just started, how to play like canoes that cruises lakes and the like is gaining popularity. Because it is a lake surrounded by nature, it can be said that it is a way of playing that you can feel the new world, unlike the scenery you can see from the shore everyday. Cruising a relaxed and quiet lake, being able to see the scenery that can only be seen from there, can be said to be a wonderful way to spend an adult holiday.