How to enjoy Stand Up Paddle Board (SUP)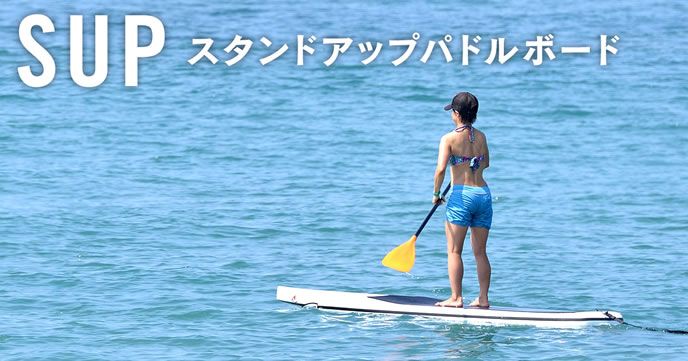 The board used in SUP is a buoyant board
Stand-up paddle board (SUP) is a marine sport that is getting popular recently. You can ride while standing on the surfboard and play paddle with all you can enjoy. In general, I often go to the sea and ride a wave and enjoy it, but I can also play rivers and lakes. Perhaps it is good for beginners to practice on the lake. The lake is quiet and easy to ride. Board used in SUP is characterized by strong buoyancy. Because it has buoyant force it is stable without sinking even though it stands. It feels good to be able to taste the feeling of standing on the sea!
Recommended board for beginners on stand-up paddle board
Stand-up paddle board (SUP) is a marine sport that even beginners can enjoy without hesitation. Since you can ride a board with paddle, there is more stability and security than surfing. The board recommended for beginners is as wide a board as possible. The wide width makes the buoyancy stronger and also increases the sense of stability. It is relieved that the width is broader even with a feeling. I feel like I'm on a canoe rather than on a board. It is recommended that beginners practice at calm seas and lakes, without going to places with too much waves. Let's ride the wave before let's get used to it.
Introduction of ultra-exclusive board of stand-up paddle board (SUP)
Various types of boards are available for stand-up paddle board (SUP) ranging from beginner to advanced. It is the most important point to purchase a board that suits me. It might be a good idea to buy upscale boards as you become accustomed to Stand Up Paddle Board (SUP). There are many shops that are introducing ultra-luxurious boards, so it is helpful to see them once. When it comes to high-class boards, there are merits of cool design and high quality materials, but it is often difficult for them to get on, so it's a board for advanced players.