Let's enjoy Stand Up Paddle Board (SUP) in Kanagawa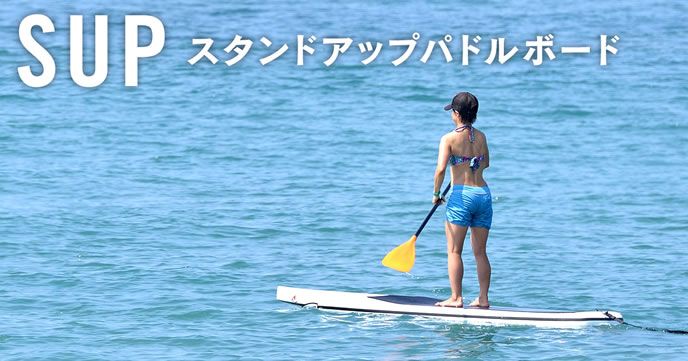 What is the point that SUP can do in Kanagawa? Enoshima recommends
Do you know a marine sport called Stand Up Paddle Board (SUP)? As this sport has gained popularity in Japan in recent years, is not there some people who have seen it being introduced on television and so on? Happiness is similar to surfing, is not it? I think that there are many people visiting Kanagawa to enjoy marine sports near Tokyo. So what is the point that SUP can do in Kanagawa? There are also some places. Especially Enoshima is recommended. On Enoshima which is popular for surfers, there are clubs where even beginners can experience Stand Up Paddle Board (SUP), so you can enjoy it with the ocean favorite friends!
What kind of sports about the stand-up paddle?
Let's explain the stand-up paddle here. To put it simply, the strong buoyancy size is a sports standing on a large surfboard and going rowing with a paddle. The stand-up paddle board (SUP) has the charm like surfing and a good canoe's picking. When there are waves, you can ride on it and you can go like a canoe as there is a paddle even when there are no waves. Because the buoyancy of the board is strong, you can ride a wave smaller than surfing and you can ride a standing so you have a high line of sight so you can see the sea view you have never seen, so once you do it It may be scratchy.
History of SUP It started in Hawaii about 50 years ago
Since stand-up paddle board (SUP) has come to be well done in Japan, it is recently quite recent, so there are many people who have images like sports newly made. But Stand Up Paddle Board (SUP) has a long history unexpectedly! The history of SUP started about 50 years ago from Hawaii in the 1960s. The surfers of Waikiki, which can be said to be the sacred sites of surfing, rode on a big surfboard and created a way of playing with paddles. However short boards became popular and their popularity did not last long. However, in recent years it became a popular sport worldwide with attention given the famous surfer started doing.