Let's enjoy canyoning with family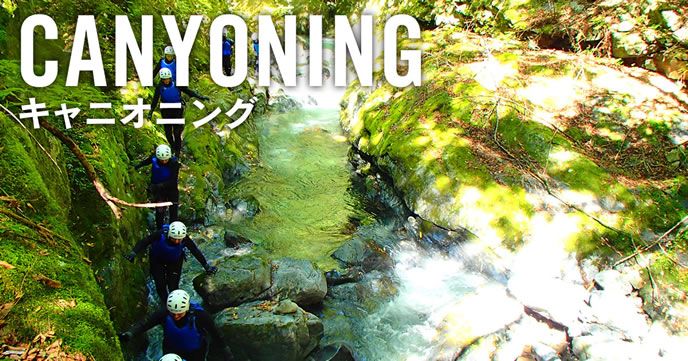 What about the age restriction of canyoning?
Canyoning is a very thrilling and enjoyable leisure that goes down stream from upstream. However, it is common for such fun fun canyoning to have a variety of age limits depending on the location, unfortunately. That is a leisure with a certain thrill, which is certainly a matter of course. Specifically, there are many patterns that it can not be used unless it is an elementary schoolchild, or it can not be used unless it is over 10 years old. So if you really want to have fun with everyone in your family, you have to wait for your child's growth.
Canyoning which can also be enjoyed with children
Canyoning is becoming to be able to enjoy from elementary school students in many cases in many cases! As a matter of course, if you are a small child of elementary school age, you probably want to go down Sawa while enjoying yourself together. Fortunately, in many facilities it is possible to enjoy together with the adults without problems without problems for primary school students. Because it is a very thrilling and pleasant leisure, there is no doubt that it will be a memorable memory that will remain for the children forever. If you are a child in elementary school age you will want some thrill, so we would like to actively enjoy such leisure as well.
After all it is canyoning that I want to have fun with my family
In any case I would like to make fun memories with my family! There are so many people who think like this, but if it is a canyoning, it can be enjoyed by everyone in the family, so it is highly recommended leisure. Canyoning has thrill anyhow and there is also the charm that it is easy to remember in memory as one of the memories that all the other family members can share. Even children with an age of primary school age can remember forever as pleasant memories forever. Then, by familiar thrilling in anyway, family ties will deepen.