Let's enjoy canyoning in Okutama!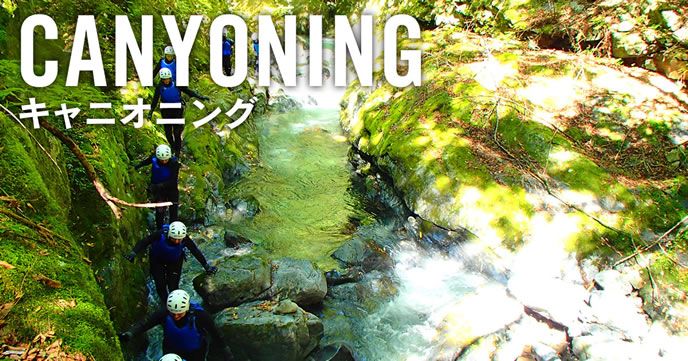 If you enjoy canyoning Okutama is recommended!
Canyoning is an activity that you can naturally be familiar with descending a river in nature, falling down a waterfall or a cliff, but the location where you do it becomes very important. As a result, the degree of difficulty, the convenience of access, pleasure due to the scenery of nature and so on are quite different, we recommend that you choose firmly where to do. Okutama is not far from the city center so if you live in the metropolitan area you can go on a day trip well enough and have rich nature so you can enjoy canyoning while touching nature, so recommend a spot is.
How can I access Okutama by train?
Which route is better for accessing by train to Okutama? If you are from Tokyo Station in the city center, you can get to the Ome Station on the fast line Ome line of Chuo Line, from there you can go to Okutama Station at Okutama Line of local train station on the Oume Line. The required time will change according to the timing of transfer etc, but if you can transfer at the shortest you can arrive in about 2 hours, so you can access in a relatively short time. If you use a car, depending on the congestion situation of the road, it takes about 2 hours to arrive, so it does not change from the time required by train.
Amount and time required when participating in a canyoning tour
How much money and time will it take if you participate in a canyoning tour? This will change greatly depending on the contents of the tour. First of all, if it is a half-day course recommended for beginners, it seems that there are many tours around 8000 yen in duration, about 2 to 4 hours required. If it is a recommended one day course for those who are used to some extent, the time is 6 to 8 hours and the amount is around 15000 yen. Because the meeting place, time, amount, etc. are completely different depending on the company hosting the tour, we recommend that you check the contents of the tours of some companies carefully and apply.