On how to become a canyoning instructor and its salary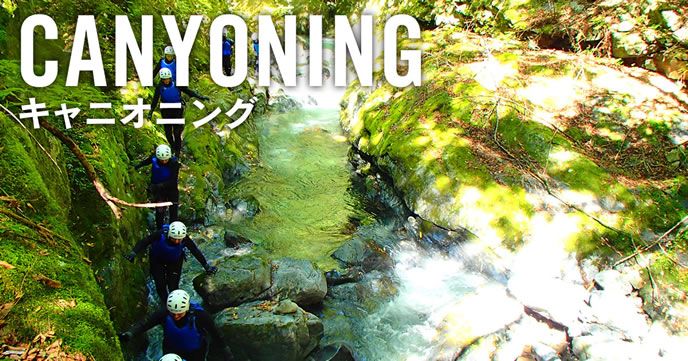 About canyoning and canyoning instructors
First of all, what is canyoning? In the United States it is named Canyoniering and says what goes down the valley and arrives at the goal contrary to climbing up the cliff using the general outdoor sports (trekking, climbing, canoeing, diving, etc.) I will. Although it seems likely that it seems to be easy for women to feel comfortable as it is unexpectedly easy as it is, it is something that does not seem to climb at first glance, but originally it is something that requires navigation skills using advanced descent techniques and maps, We call leaders who provide technical and capacitive instruction as canyoning instructors.
How to be an canyoning instructor
So, how do you become an instructor? Generally, as a way to become acquainted with multiple international licenses, it is said that it will lead to activities as an instructor. There are many instructors who have obtained qualifications including the World Canyoning Association Certification Guide qualifications as well as qualifications for participants in emergencies such as Wilderness First Aid and Advance Rescue. It is not simply an amusing outdoor atmosphere with participants but it's quite a responsible job. I can see a glimpse of the original meaning of the work called instructor.
About salary of canyoning instructor
As for paycheck, as long as you see the recruitment information you were looking for in Japan, it means that the hourly wage is 800 yen to 900 yen and the commission is none. Although it may not be hard to be blessed with salary in nature, it can also be thought whether the joy of doing work with my favorite outdoor is better than that. And it is also a great pleasure to be paid more than salary that you can see how you are having fun through guidance while devising various ingenious ideas so that many outdoor enthusiasts can enjoy it with correct knowledge and method I guess. If you are interested, why not try it by all means.