Enjoy canyoning with family and lover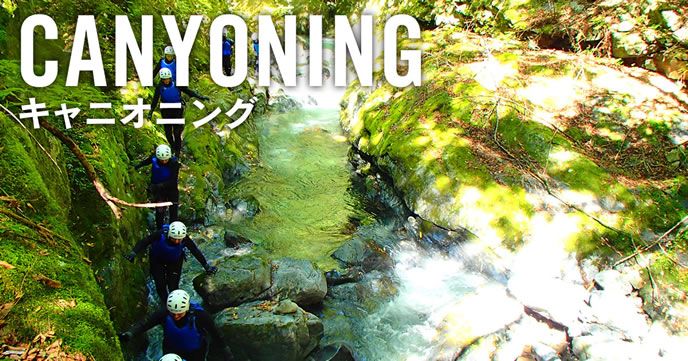 Try a canyoning with my family in the summer
The water system activity that has become a hot topic in recent years, among them the popularity of canyoning is increasing. The reason is that anyone can enjoy it from children to adults, basically because they walk along the flow of the river, they can easily do so, and they can act freely to slide and play on the way. Therefore, not only among friends but also recently the number of people enjoying with family increases, touching nature naturally from a young age will lead to not only the body but also the growth of the heart. Therefore, if you are interested, such as summer vacation, please try out the experience plan etc once.
It is important to choose places and plans to suit your child
Although it is a canyoning that can be enjoyed from children to adults, there is still difficulty, and as it becomes advanced, it will become hard, such as going down a waterfall with a rope. Therefore, when doing with families it is better to choose a plan for beginners, first it is safe to participate in a plan accompanying the instructor and it becomes necessary also to see the situation. Also, if you participate in the experience plan, there is usually a child fee, so you can enjoy it surprisingly reasonable. It is therefore perfect for going out for the summer vacation.
Recently women's participants are also increasing
To be enjoyable by anyone, not only men but also women are possible. In fact, recently, the number of female participants is increasing, and it is increasingly becoming more common to see them on the advanced course. The basics of canyoning is to walk in the water, which is known to be effective for exercising. Even in such a meaning, popularity has come out, and often it goes to fit in charm once. If you are interested, you may try out the experience plan once. In summer, let's enjoy canyoning with friends, with family, with love, with love!