Canyoning outstanding exhilaration! What should I be aware of?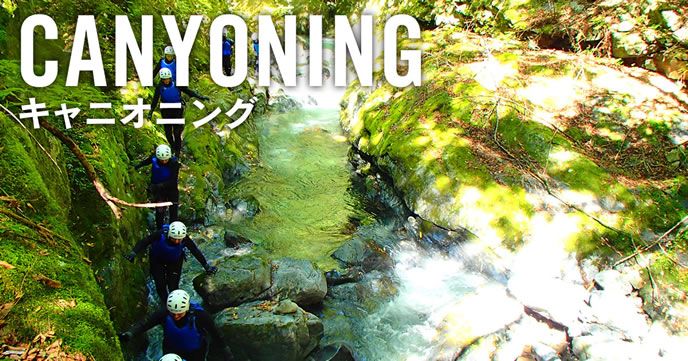 Do not do absolutely What is canyoning?
Canyoning is the activity originating in France playing in canyon (gorge) as its name suggests, it is exceptional exhilaration river sport which uses ropes to climb up rain or go down a mountain stream by boat. Experience courses are prepared in various valleys nationwide, but what is cannyon which should not be done absolutely? There are world safety standards for canyoning, trained guides always accompany you to lead risk management and rope work. No matter how much you are accustomed to Nature activities, you can say that it is a canyoning that you should never do without doing this guide.
Beginners are OK? What is the dangerous point of canyoning
For canyoning experience courses, even children can participate as long as they have reached a predetermined age. Then what is the dangerous point? Equipment and other necessary items are often prepared at the facility and life jackets can be borrowed so it is okay to swim. The important thing is that participants themselves should be aware that "it is a dangerous sport." Since you will be informed about safety beforehand, let's listen firmly. Also, it is important to act in accordance with instructions of the accompanying guide properly. Selfish behavior is really dangerous!
Canyoning until returning! We establish our manner
Canyoning to have fun using nature. Currently there are no clear rules on sports in Japan for canyoning in Japan. Naturally, garbage takes home · Basic basic manner of not leaving tools etc. in nature must be spontaneously protected. I think that it is a canyoning till I return, and I do not want to bother the towns and people who provide a great pleasure. Participants will also protect the manner and lead to the image of the canyoning. If a lot of people are interested in this river sports, there will be more places where you can experience canyoning.