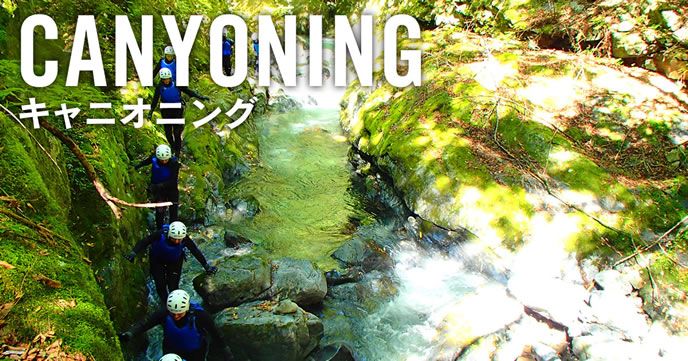 The history of canyoning has a very long tradition!
There are not a few people who do not know the word canyoning, but this is a kind of outdoor sports. It is a sport that goes towards the destination inside the nature's valley. The history of canyoning is old, and similar things have been done since around the 19th century. Around this time there was a sharp color of exploring the nature for academic research rather than sports, but gradually walking around in the great nature itself is the purpose of enjoying itself went. Today there are many enthusiasts around the world, enjoying nature while taking in elements such as canoes and swimming.
Why did you start a canyoning sports in Japan?
It is relatively recent that sports such as canyoning came to be carried out in Japan. Until then, most people said that I had never heard even names or even existences. I can not give an accurate answer to whoever started canyoning in Japan first, but who started it first. However, when canyoning is carried out in foreign countries, the number of people who begin to become interested in this sport gradually increases in Japan, and the competition population in Japan has gradually increased gradually. Now it is now possible to do it in various places in the country.
How will the future canyoning go?
Canyoning is gradually increasing its popularity and popularity by increasing its popularity gradually, but it is predicted that more people will be familiar with in the near future. The future canyoning is predicted to be more subdivided than now. It is predicted that highly competitive items such as swimming, canoeing, and trekking that require high expertise will be actively carried out, and things that do not require difficult technical expertise will be actively conducted It will be. It is expected that participants will be able to enjoy the level of canyoning suitable for them, and the width of the competition population will also expand.