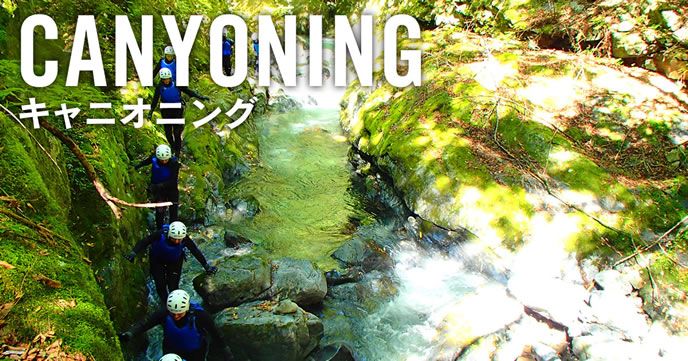 What are the participation conditions for the experience tour to do the canyoning?
In recent years, among the activities that are becoming increasingly popular, it has come to be particularly interested in canyoning, which goes down while sliding and playing with the flow of water in the valley and river, and feels nature freely You can do it. There is a lot of freedom that you can use the waterfall using rope, jump into a waterfall, and the application for experience tour is increasing. Then, I think that there is a doubt that "What is the participation condition of the experience tour in doing the canyoning?" In particular, it does not require muscle strength, but anyone can participate if there is minimal health and motor nerves from children to adults is.
So what is the market price of the canyoning tour?
Canyoning where everyone can participate and feel free to feel nature and enjoy it, there are many people who wish to participate and experience once. And although it is probably the most interesting thing to say "What is the market price of an experience tour?", Mostly it has a half-day course and a one-day course, and it changes depending on whether you have a meal or bringing in, but mostly 7 thousand It will be about 13,000 yen from the yen. Because child fee is often discounted, enjoying nature with your family is also good. There are also accommodation packs, so it is also good to try to use them together.
What is the recommended spot to do canyoning?
Canyoning that anyone can participate from children to adults can enjoy nature and enjoy it, it will be said that "What is a recommended spot? In recent years, there are many places where you are going through an experiential tour, so if you examine it, it comes out easily, but the famous places are Okutama, water, Oku Yoshino, Kurobe etc. If you search, it is now done anywhere in the whole country So, you can choose a place that is easy to go, and you can also enjoy it together with traveling. In the summer, feel like being open-minded and feel nature with canyoning, please ask for such time!