Let's experience canyoning in the summer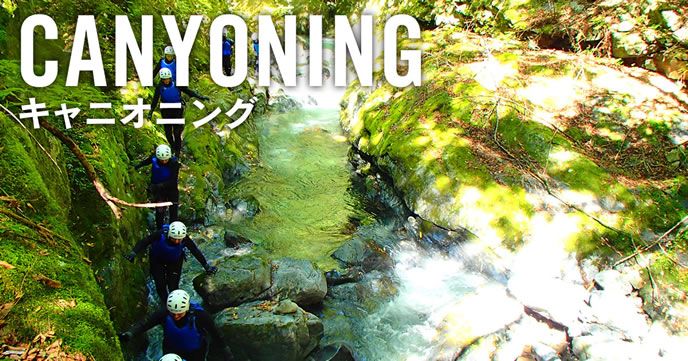 Where can I experience Kansai for the first time to do a canyoning?
Canyoning which is gathering popularity among active tea in recent years, this can feel free to feel nature by going along the river flow, sliding and playing, falling down a waterfall and so on. Therefore, especially in the summer, there are more cases to be done, and there are many people who will investigate whether there is a place where you can go where you can go where you can do even near your home. "Where can I experience in the Kansai?" I think that some people have such troubles, but if you have rivers and waterfalls, I will be taking an experience tour anywhere in the near future so if you find out, I will find it soon. Is good.
What is the recommended spot to do canyoning?
Canyoning is a thing that feels nature, and if you become an advanced player, pleasure is increasingly difficult, but if you are a beginner you should try going from a simple course first. Then, when answering the question "What is the recommended spot in Kansai?", Shiga prefecture, Wakayama prefecture Kitayama village, Nara prefecture Oku Yoshino and others are famous. The attraction of canyoning is to go through the river, therefore it is better to choose a gentle flow at first, therefore it is better to increase difficulty as you get used to it. At first it is not good to forcibly push your physical strength, so let's slowly step up.
Initially choosing an experience plan that is safe for beginners
Everyone is a beginner at the beginning, hence it is necessary to choose a place with a goal that can be achieved rather than raising difficulty. For those who are beginners, it is encouraging for beginners because it is recommended by professional instructors, even beginners can choose recommended experience plan at such time. There are also necessary necessary equipment and rental is possible, so it is good to choose a plan from your own state. If you are interested in the open summer, first try participating in the experience plan and experiencing the charm of canyoning on your own!