Let's enjoy canyoning this summer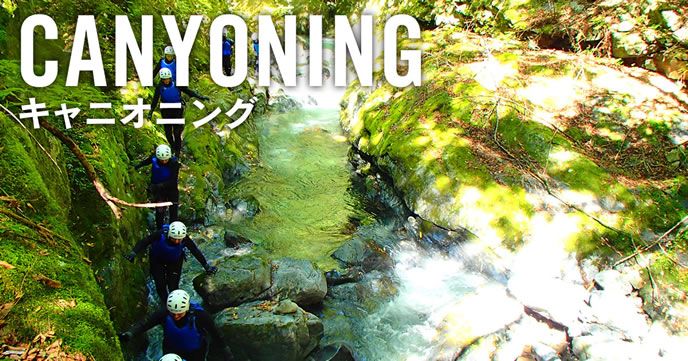 Where can you experience canyoning in Kanto?
Recently more and more people are interested in outdoor sports, and among them the popularity of canyoning has gathered. The reason for this is that children, adults, and anyone can enjoy it, not just men and women, because it can be done with family members, lovers, friends and so on. Therefore it is done as enjoyment of the summer. The basics of canyoning can move along the river flow, and you can play and swim. Where can you experience "in the Kanto?" Such a problem is possible anywhere a river exists, but if you use an experiential plan etc, you will need to investigate.
What are the recommended spots for beginners around Kanto?
Then, I think whether there is a question "Are you recommended spots?" For beginners around Kanto. In this regard, as soon as you search on the internet etc., it comes out soon, especially recently popularity has come out and there is demand, so if you are famous places such as Okutama and Mizukami river, you are often doing an experience plan etc . Therefore, if you are interested in it, we recommend that you check it if you look it up and it will come out near the unexpected. And depending on the plan you can rent equipment such as equipment, you can not be separated, so it is good to take a check first.
First of all, even novice users should use a secure experience plan
Then, if you decide the place and decide what to do for the first time, it seems that even if you are a beginner it is better to participate in a secure experience plan. Canyoning can be done by anyone, from children to adults, but again it is good to do under the guidance of the instructor firmly at the beginning, you should keep the basic. For that reason, the plan to choose first becomes important, so it is good to participate after confirming the contents firmly. First of all, you can grasp the general flow by experiencing from a half hour course with a short time. Even in the hot summer, the water is cool and pleasant, and the canyoning is the best!