Introduction of easy and easy canoe / kayak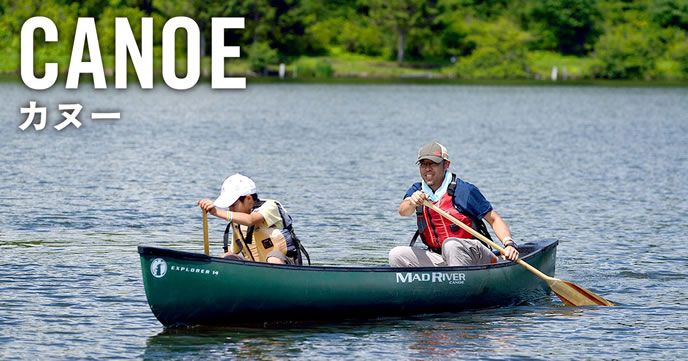 Easy to handle Sit-on-top characteristics
There are sit-on-top kayaks in canoe / kayak that are easy for beginners to handle. It is popular sea kayak in Hawaii etc, and in Japan it is often used for rental on canoe tours etc. The feature of the sit-on-top is open cane and kayak which is easy to handle even for beginners because it is easy to re-boat from underwater because there is a feeling of opening in the open deck and good maneuverability. There is also space to load luggage, so you can also touring on the coast, it is easy to enjoy anyone easy to appreciate. It is often used for scuba diving and kayak fishing.
Advantages of trying sit-on-top canoe / kayak with rental
Those who wish to experience canoeing and kayaks should try the rental first. The advantage of renting is that it costs cheap first. We can rent around 5,000 yen with about half a day rental, and there are cases where you can use it in the form of a kayak experience tour. The second advantage is that you do not have to worry about the storage location and you can save time and labor if you can borrow it locally. It can be used in rivers or in the ocean, so it is suitable for when you want to use kayaks as a recreation for camps or when you do kayaking fishing or scuba diving.
If you use it frequently, you may buy sit-on-top!
For those who enjoy kayak fishing often in a nearby river, it is worth considering to buy a sit on top as well. The reason is that the price is much cheaper than normal kayak. There is a width in the price, but there are things that can be purchased from around 60,000 yen. Also, if you are planning to start a full-fledged Canadian canoe or kayak in the future, you may want to go get into the river with affordable sit-on-top first. Because it is structured so that water does not accumulate, it is easy to carry to the shore, escape is easy. It may be good to observe what people are doing while accustoming to kayaking.